After the tour in Chin Swee Temple, we make our way to the Pyscho Circus in Resorts World Genting. It is their new comical and magical show by "Misfit Magician" Ed Alonzo.
~Ed Alonzo's Pyscho Circus of Magic & Mayhem~
Address:
Resorts World Genting
Website:
[View Website]
Price:
Adult: VIP – ~168 RM (~S$56), PS1 – ~128 RM (~S$42), PS2 – ~88 RM (~S$29)
Child: VIP – ~88 RM (~S$29), PS1 – ~68 RM (~S$23), PS2 – ~48 RM (~S$16)
Quick Review:
The 80 minutes comical magic show features America's comedic magician – Ed Alonzo, Beautiful Sexy Dancers, Fire Show and Sword Swallowing Stunts. Ed Alonzo was also headlined previously for touring with Britney Spears. Now Singaporeans/ Malaysians don't need to travel all the way to America but it is right near our doorsteps. We were all wow by how Ed Alonzo perform the disappearing acts. Resorts World Genting also offers promotional package with rooms in First World Hotel. Do check out their Resorts World Genting website for details. Look at all the pictures!~ We even get a chance to take picture with their cast and other fellow bloggers!
Resorts World Genting Staff gave us an introduction on the history on Resorts World Genting. Thanks to Eric Moo for bringing us back to the past and also future developemnts! Resorts World Genting is going to invest 5 Billion RM to revamp the resort. Looking forward to the new 20th Century Fox World (a future movie inspired theme park) and Genting Shopping Premium Outlets to be opened next year 2016!~
What a fun-filled day!~ Off we go for our seafood steamboat dinner at Resort Seafood Steamboat!~
~Resort Seafood Steamboat~
Website:
[Visit Website]
Price:
Set Menu for 2 persons dining – RM108.00nett (S$36)
Set Menu for 4 persons dining – RM240.00nett (S$79)
Set Menu for 8 persons dining – RM502.00nett (S$166)
Quick Review:
It was long queue when we reached. It is a very popular choice. I guess it is nice and heartwarming to have steamboat dinner with family in the cold weather at the Resorts at a spacious and relaxing ambience. Wow the steamboat dinner is just about ~63 RM (S$21) per pax. We had 11 persons but we ordered the set meal for 8. Guess what we can't even finished the dinner. The portions are very generous. The seafood were very fresh and they also offer a good variety in the set meal. We had crabs, prawns, mushrooms, dumplings, vegetables, eggs, noodles, ham with aromatic spicy tom yam soup and chicken soup with refreshing Freezy Calamansi Juice. There are about 20 different sauces freshly prepared daily. You can order other ala carte as well like the Australian snow crab, Canadian geoduck and Boston Lobster from the aquarium.
After a delicious dinner, we went to explore the resort ourselves. They have indoor themepark for kids. We went around shopping. I see lots of customers going casino to try their luck~ I went to my favourite cafe – Bakery for my favourite Hot Chocolate. I went back to rest and look forward to try Resorts World Genting's In-house Original Gelato brand tomorrow.
~Day 3~
After having a good night rest, we had a quick breakfast and went to try the Gelato!~ Wow the lovely creamy looking colorful gelato waiting for us! Here we come~
~Genting In-House Gelato~
| | |
| --- | --- |
| Opening Hours | 10am to 10pm (Daily) |
| Quick Review: | So colorful! The look of it is already so appetising. The texture is so creamy and smooth. Remind me of the gelato I had in Italy and Switzerland~ Their ice cream ingredients are imported from Italy!~ The lower percentage of fat is another great point of the ice cream and it is sterilised by the UHT method. It also has no added colours, preservatives and additives. A key ingredient to the awesome gelato is the best quality milk product that they are using. We get to even try to design our own ice cream. Look at my 3 colours heart shaped ice cream. So Dreamy! |
Time Flies~ Our weekend trip is coming to an end!~ We made our way back from Genting to Singapore. We had our dinner and my favourite Honey Sweet Potato and Chestnuts. Home Sweet Home!~ For people living in Singapore, you can consider our trip as a reference for a weekend trip to Genting.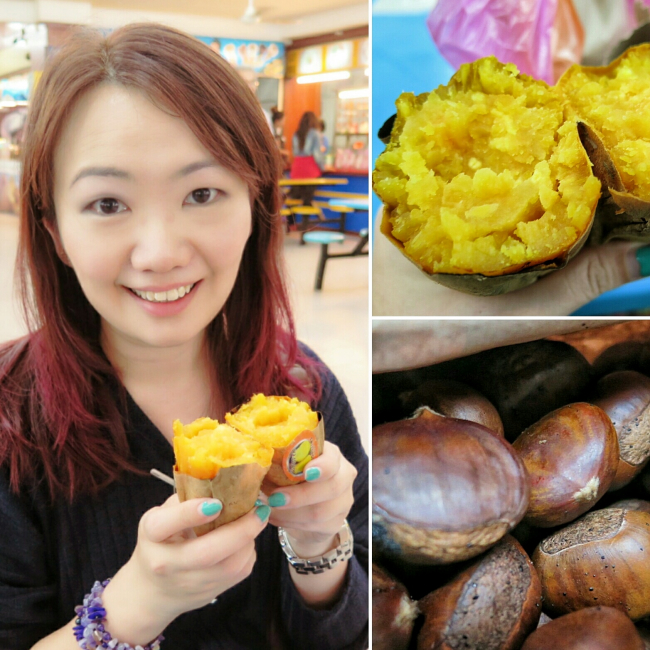 Thanks to Resorts World Genting for making this trip possible. Special Thanks to Eric and Wei En for hosting us too. For more enquiries, you can check out their website at www.rwgenting.com.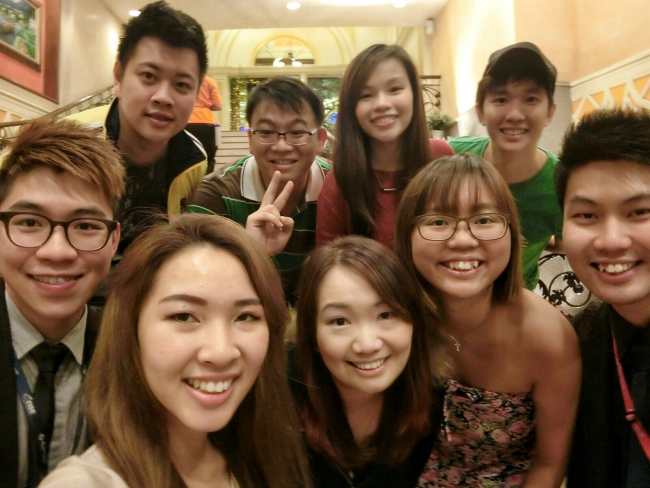 Quick Links