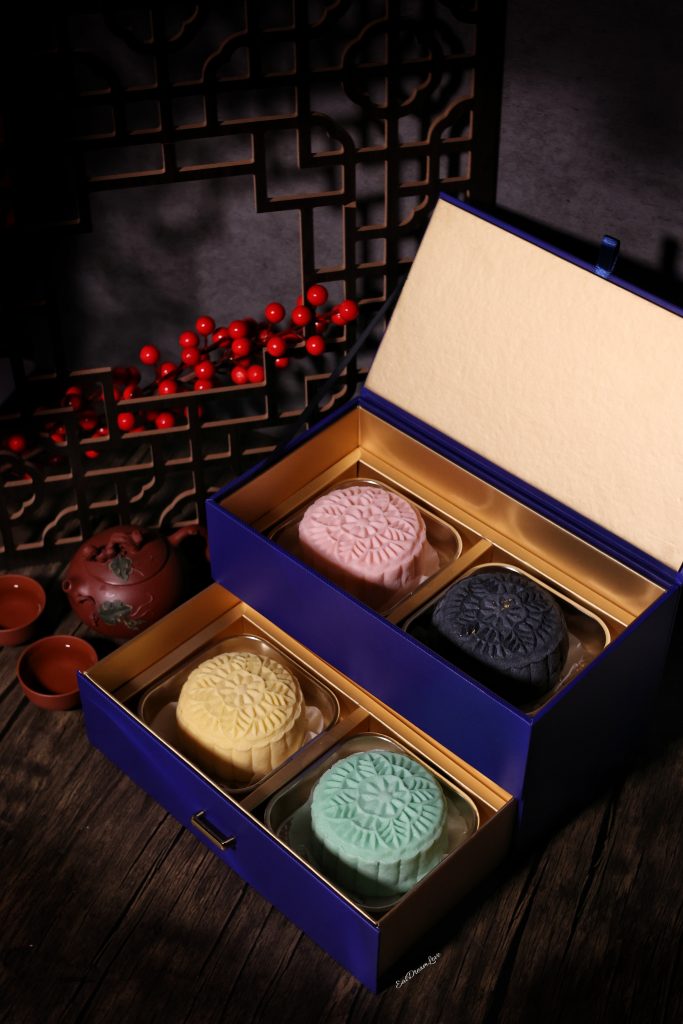 ONE°15 Marina Sentosa Cove Singapore has indulges mooncake lovers with a variety of mooncakes creatively infused with tropical flavours that are fixtures of Asian cuisine. A wonderful selection of 4 exquisite flavours: Strawberry Mascarpone, Gula Melaka Lava, Japanese Yuzu, Premium Mao Shan Wang! The mooncakes are creatively infused with tropical flavours! They are all so DELICIOUS and Not Overly Sweet. Feels like ice-cream too!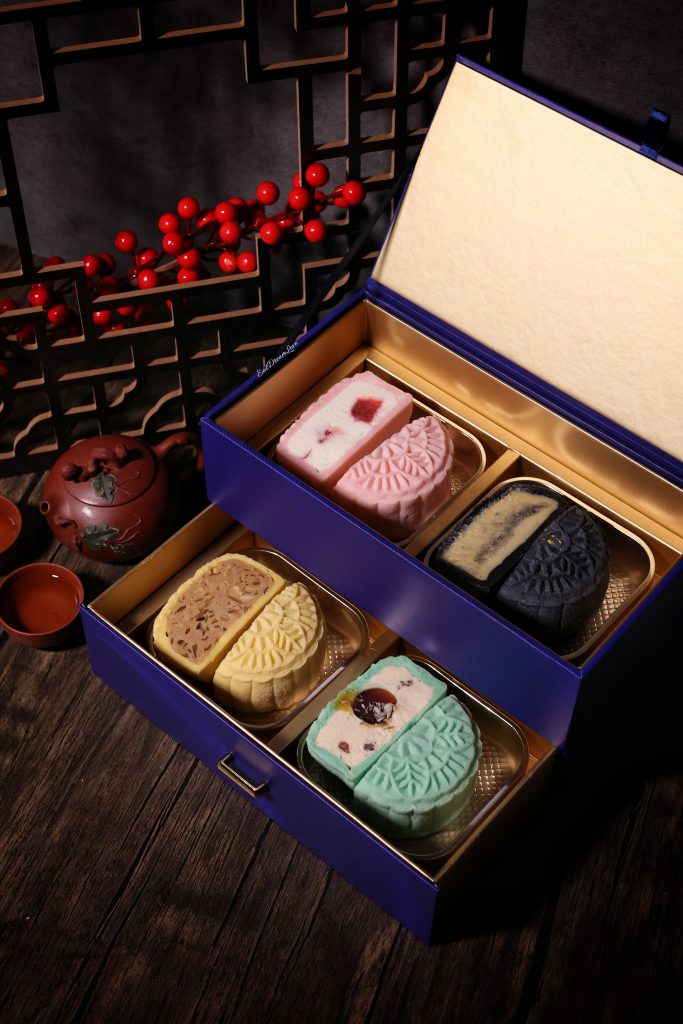 Strawberry Mascarpone is their new creation. It is made from light, creamy mascarpone cheese sourced from Italy and strawberry coulis simmered with lemon juice for a refreshingly sweet treat. It is so refreshingly fruity and so satisfying! It is also finished with a dash of malibu! Malibu lovers, do check this out!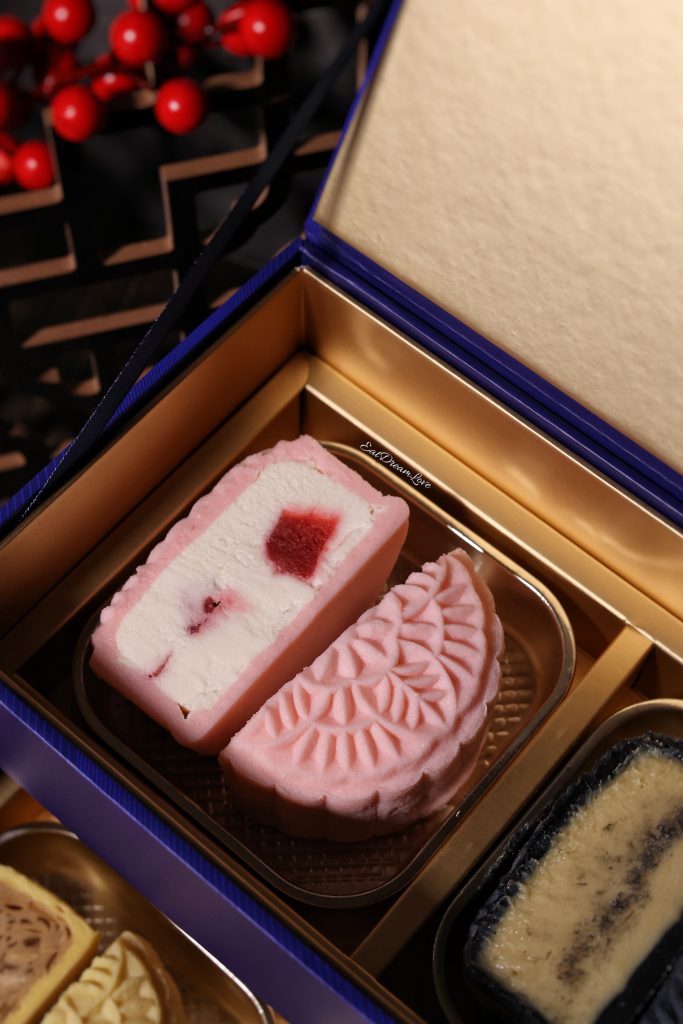 Another new creation is the Gula Melaka Lava. This locally inspired mooncake brings a perfect harmony of coconut mousse, Myers's Rum, and a milky white chocolate 'Bon Bon' filled with palm sugar glaze. All wrapped in a beautiful mint-coloured pandan snow skin! The Jamaican dark rum highlights the sweetness of palm sugar and coconut for the Gula Melaka. This is our family favourite! Reminds me of Ondeh Ondeh!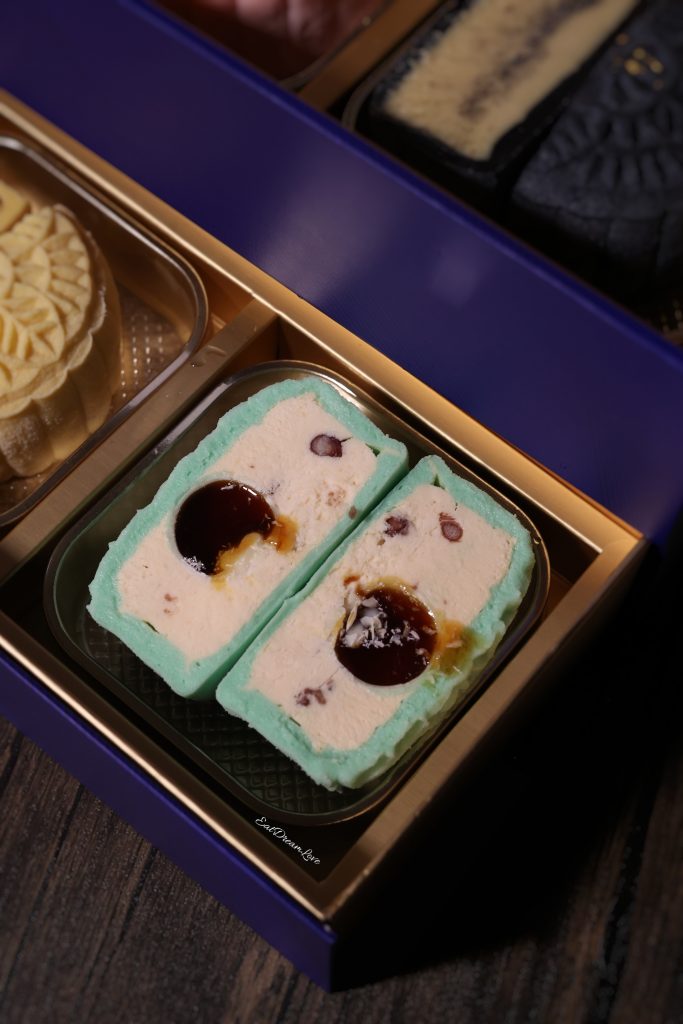 My personal favourite is Japanese Yuzu! I am a Yuzu fan! This is simply perfect for me! The refreshing zing whet my appetite! They use fresh yuzu puree imported from Japan balanced with smooth and mildly sweet lotus paste wrapped in yellow-hued mooncake!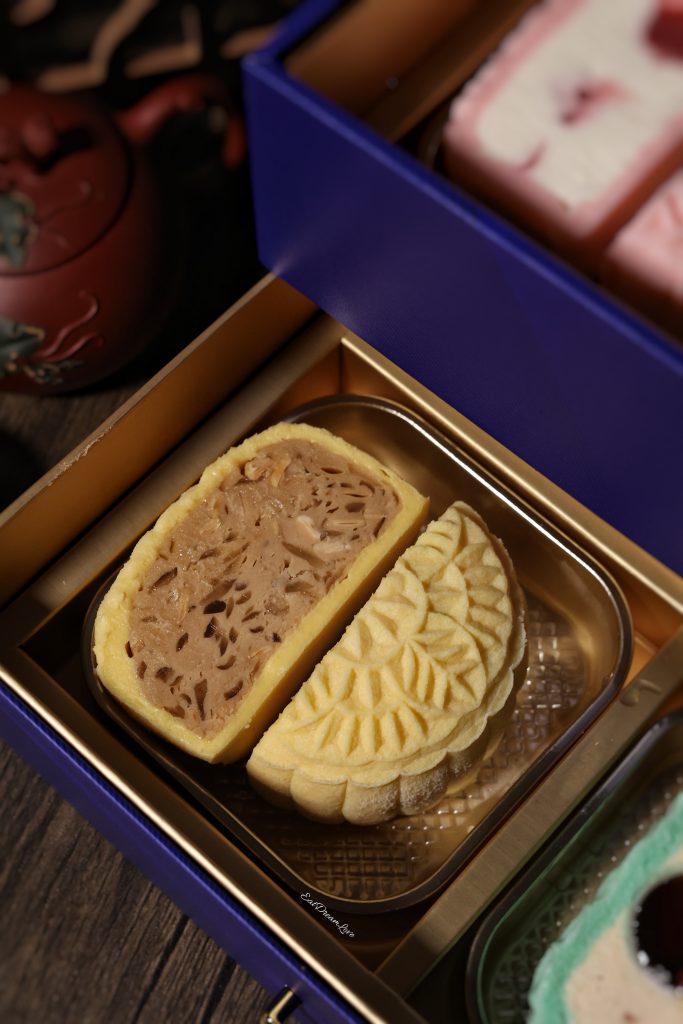 The last but not least is the Premium Mao Shan Wang! A must-have option for durian lovers! They uses 100% pure Mao Shan Wang durian flesh wrapped in charcoal snow skin! The beautiful yellow Mao Shan Wang durian flesh wrapped in constrasting charcoal snow skin looks so sleek and inviting!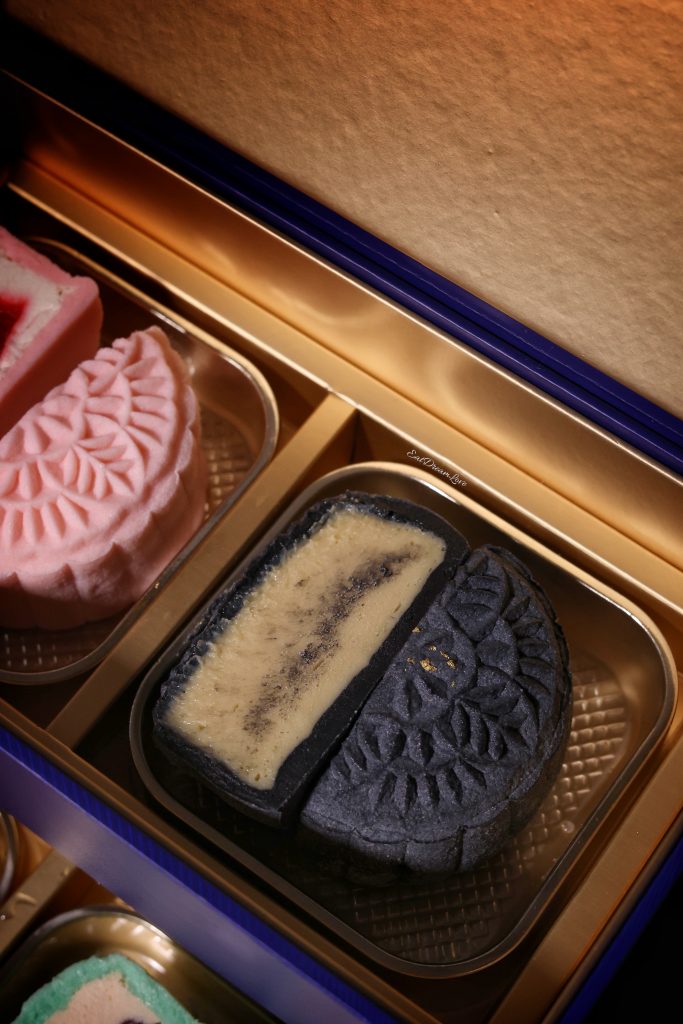 If you crave more earthy flavours, treat yourself to a selection of traditional mooncakes such as the perennial favourite, White Lotus Paste with Double Yolks, and smoky Assam Tea with Longan. Great for Muslim friends too. The traditional mooncakes are produced in a Halal-certified and BRC-certified facility.
Not forgetting their Dual Snow Skin and Traditional Mooncakes set! I always feel this is an ingenious idea! Best of both worlds! Can't decide over snowskin and traditional? Just get this set! haha It comes with two traditional flavours, White Lotus Paste with Double Yolks & Mung Bean Pecan Pistachio, and two snow skin flavours, Gula Melaka Lava and Strawberry Mascarpone.
These are definitely great mid-autumn gift ideas!
Thank you ONE°15 Marina Sentosa Cove for sending these delicious snow skin mooncakes!