Do you like steamboat? My Family and I love steamboat. Recently, the weather has been cold. Steamboat is perfect for cold weather. It feels heartwarming that everyone gather around the hot pot and enjoy cooking their own favourite ingredients. If you also love steamboat, you can consider Steamboat Delivery Singapore. It relieves the hassle of preparing the steamboat ingredients.
Steamboat Delivery Singapore (steamboatdelivery.sg) offers free delivery when you order above S$100. It is so easy and convenient. Especially during times like this, we really need to stay home. Just let your fingers do the walking and place an order through their website, and all the steamboat ingredients will be delivered straight right to your doorstep. You just need to prepare the pot and utensils and you are all ready for the steamboat.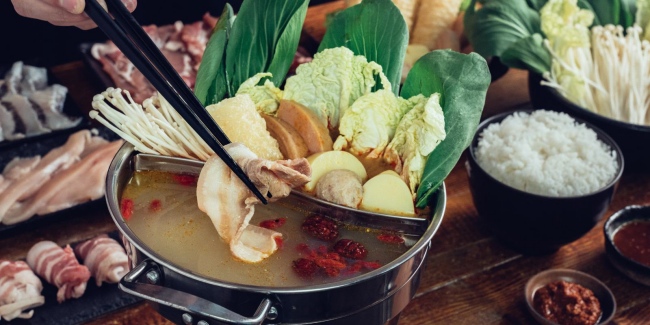 We tried the Steamboat King Bundle B (3-4pax). The bundle consists of a great variety of ingredients. It has Delicious Signature Soup Base (1.5L) x 2, Fresh White Fish Slices (200 grams), Chicken Shabu (200 grams), Pork Belly Shabu (200 grams), Pork Collar Shabu (200 grams), Chicken Sausage (200 grams), Japanese Steamed Rice (3 servings), Korean Noodles (1 serving), Enoki Mushroom (100 grams), Fried Beancurd Skin Roll (8 pieces), Egg Tofu (100 grams), Superior Fish Paste (150 grams), Chinese Long Cabbage (200 grams), Shanghai Green (200 grams), Drink (1.5L) x 1 and Fresh Cold Fruits (4pax). It also comes FREE Home-made Sambal Chilli Sauce (60ml x 2), Thai Chilli sauce (60ml x 2) and Goma shoyu sauce (60ml x 2). The vegetables and meat are fresh. They are also individually packed. It is so convenient. Save the hassle on the efforts of planning, buying, cleaning, and cutting the ingredients. Just choose a bundle suitable for your party size and select the soup base, drinks and fruits and you are good to go. Their superior broths are simmered on low fire for 8 hours daily to only bring out the flavours as well as retaining the natural nutrients! The collagen soup base was light. They also even packed wolfberries and red dates separately to add to the soup. The mala soup will be better if it is more spicy. We all love the Sambal Chilli Sauce. It goes so well with the meat.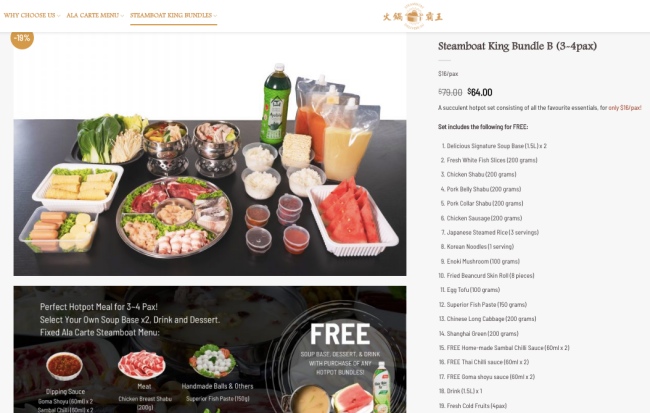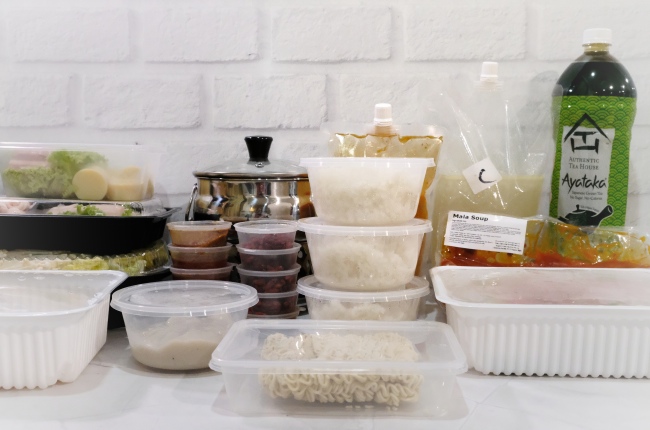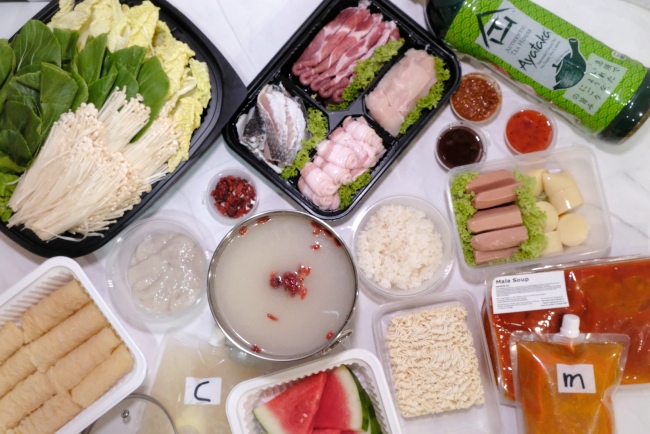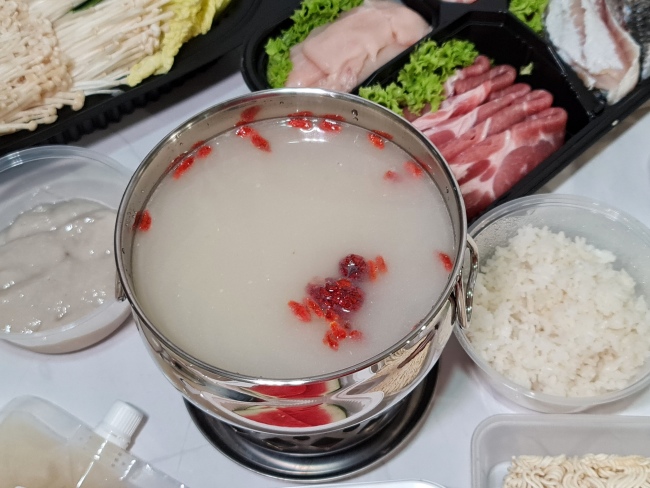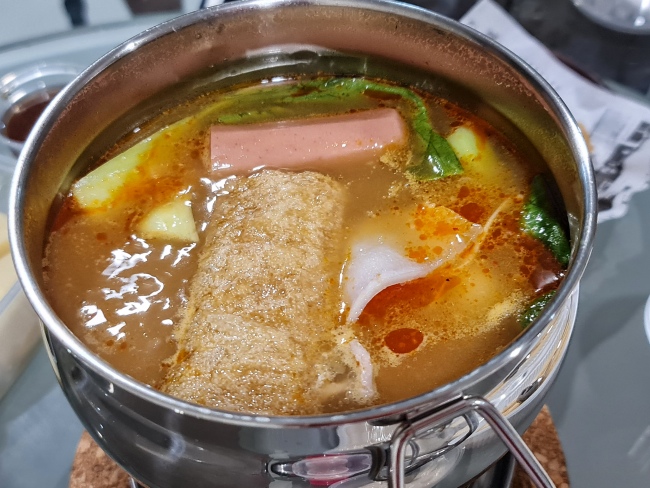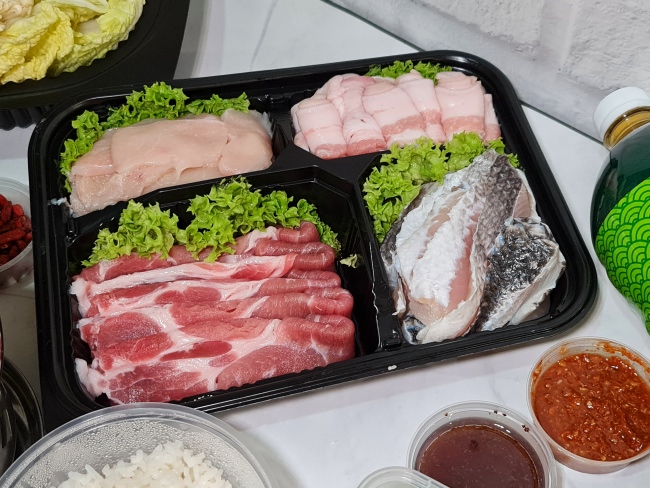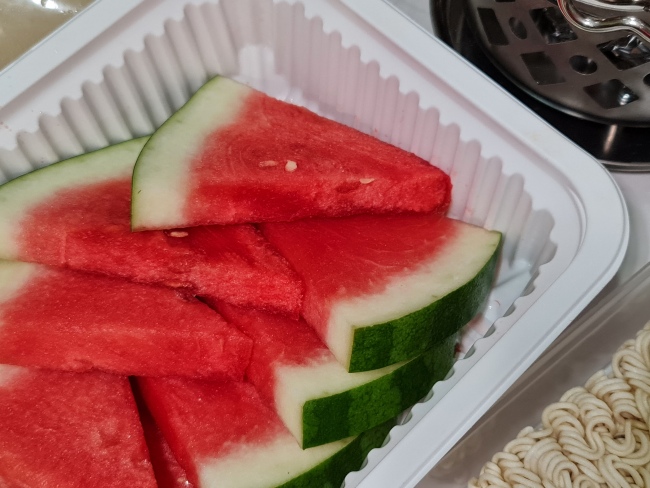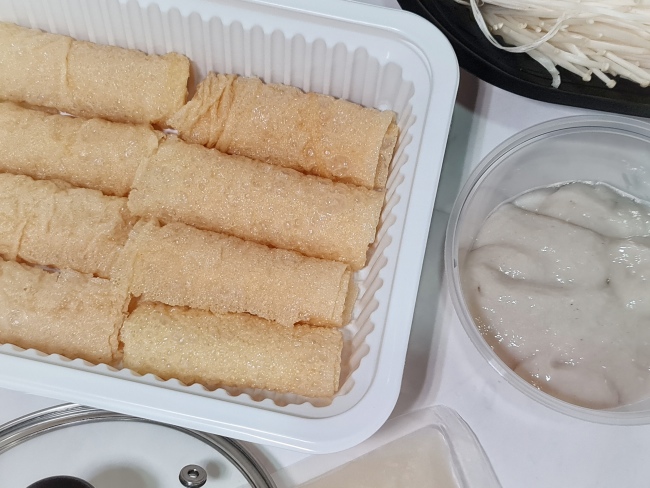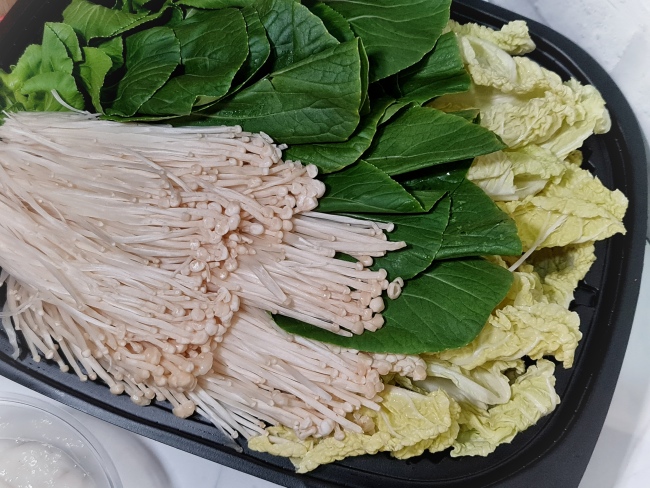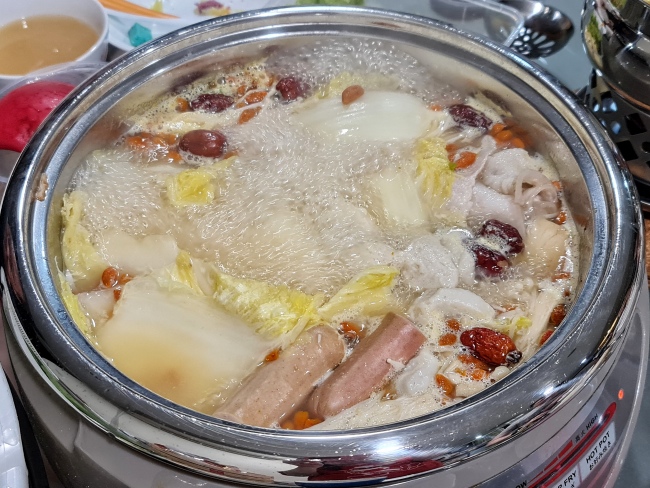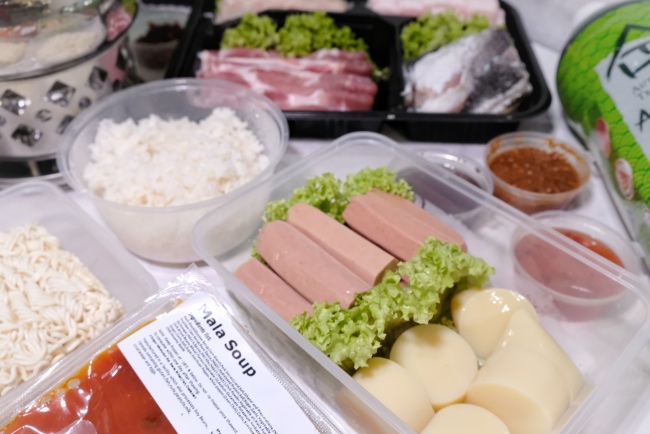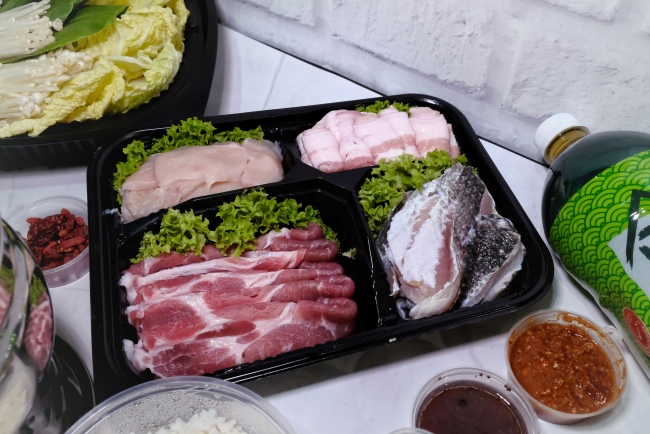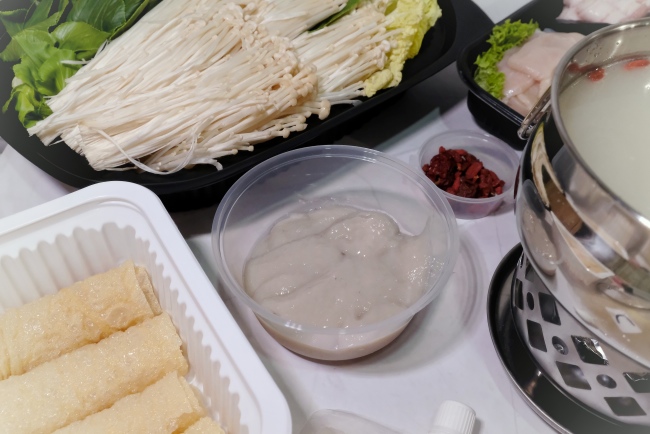 They offers various steamboat bundles from 2pax to 10 pax. There is also ala carte menu where you can choose what you like if you don't like their bundle sets.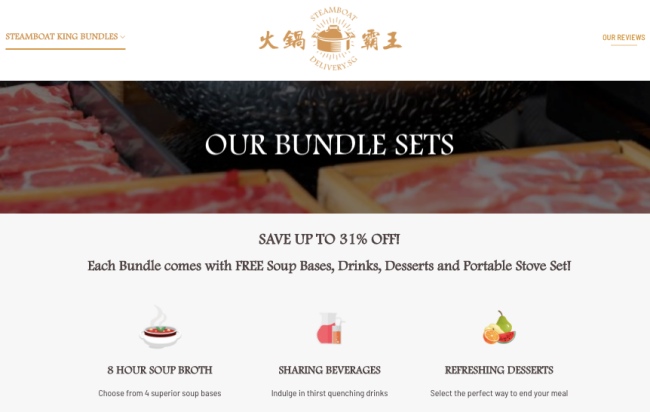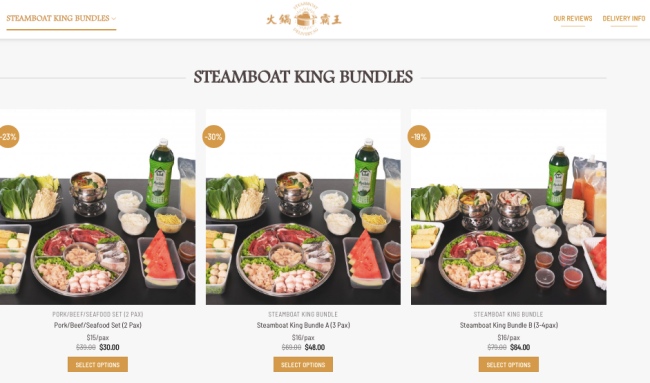 Above information is for reference only. Hop on to Steamboat Delivery Singapore (steamboatdelivery.sg) for more information.
You can also refer to a Related article (8 Best Steamboat Delivery in Singapore)