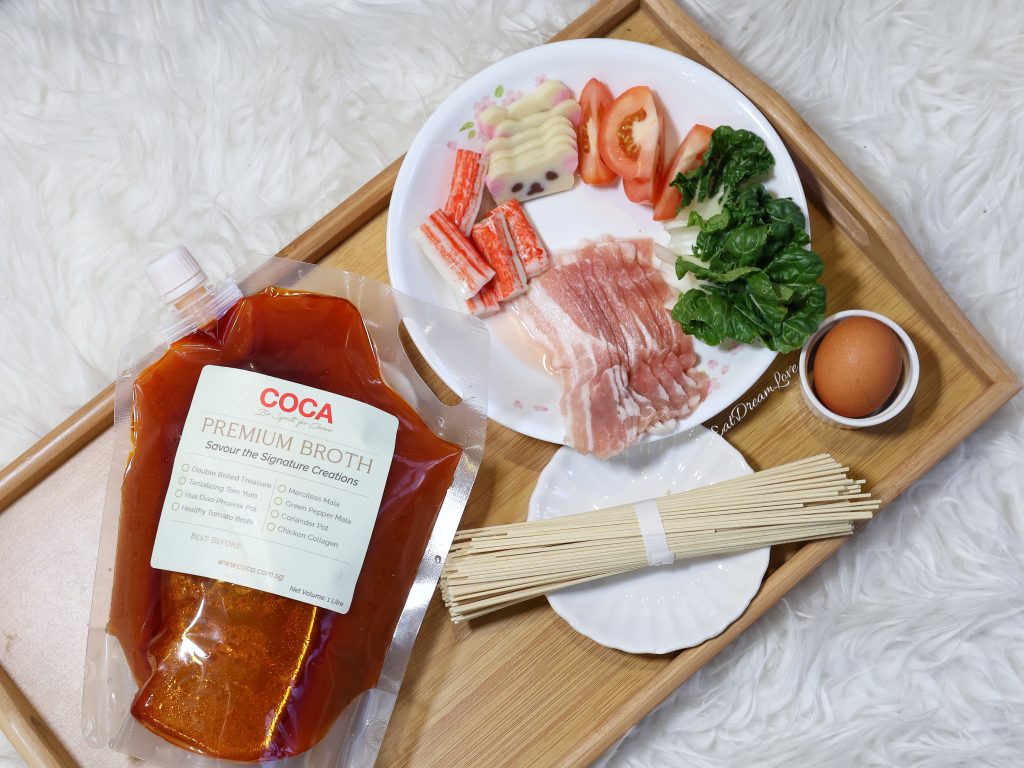 Do you like a nice hot bowl of hearty noodles soup? I love especially in cold weather! Now it is so easy with Ready-To-Consume Broths! I am excited to try the soup bases by COCA Singapore. They are so convenient! You can use it in hot pot for family gatherings or just cook 1 bowl of hearty noodles soup.
They offer nourishing and flavourful soup bases including Double Boiled Treasure (双炖鸡汤), Tantalising Tom Yum (冬荫汤底), Hua Diao Phoenix Pot (花雕火凤凰汤底) , Healthy Fresh Tomato (番茄汤底), Merciless Mala (无情麻辣汤底) and Green Pepper Mala Pot (青麻辣酸菜锅). They are available in 1 litre and 2 litre options.
~
I use their Healthy Fresh Tomato (番茄汤底) and cook my bowl of hearty noodles soup. Sharing my easy to cook recipe! P.S Adjust the toppings based on your own preference.
~
NOODLES SOUP RECIPE
Ingredients
6 x Pork Belly Slices
6 x Fish Cake Slices
2 x crab meat (cut into half)
1 dash x white pepper
1 x Tomato (cut into wedges)
1 cup x vegetables (e.g Nai Bai)
1 x Hard Boiled Egg (cut into slices) – (I use my airfryer. 160 degrees for 8 mins)
Spring Onions (Optional)
1 x Ramen
Cooking Steps
Bring Broth to a boil
Add the toppings and cook till all are cooked.
Add ramen and cook for 5 mins or till cooked.
Place hard boiled egg slices.
Sprinkle spring onions. (optional)
Ready to Serve.
The soup base are so delicious and flavorful. So convenient for homecooked meals! Now, we can easily have a delicious and nutritious homecooked meal.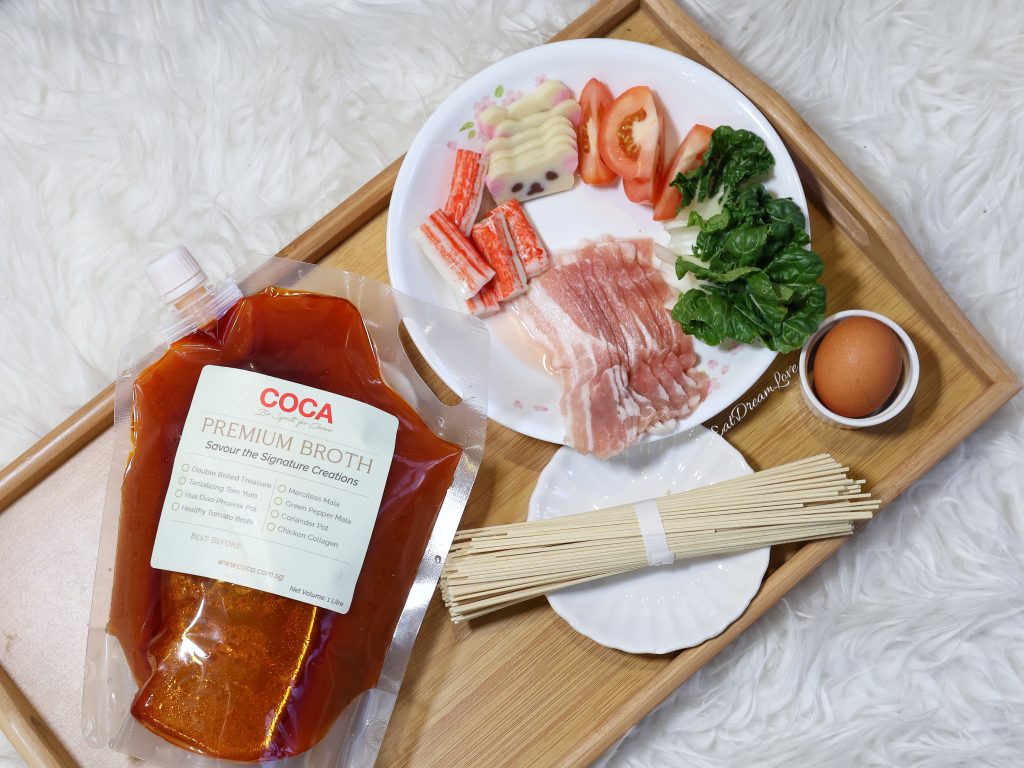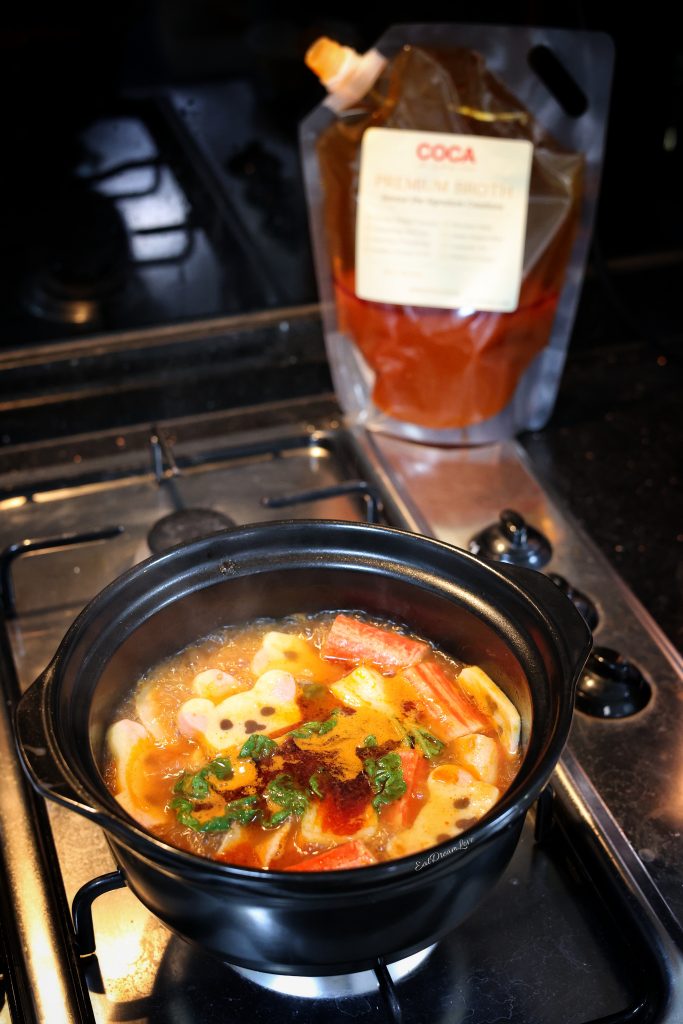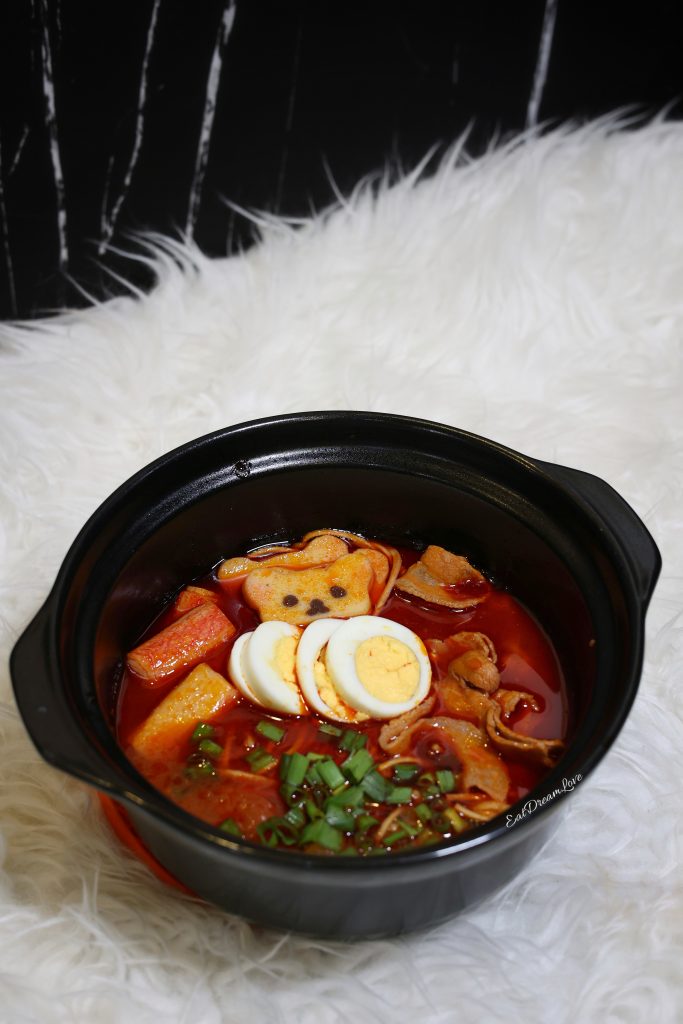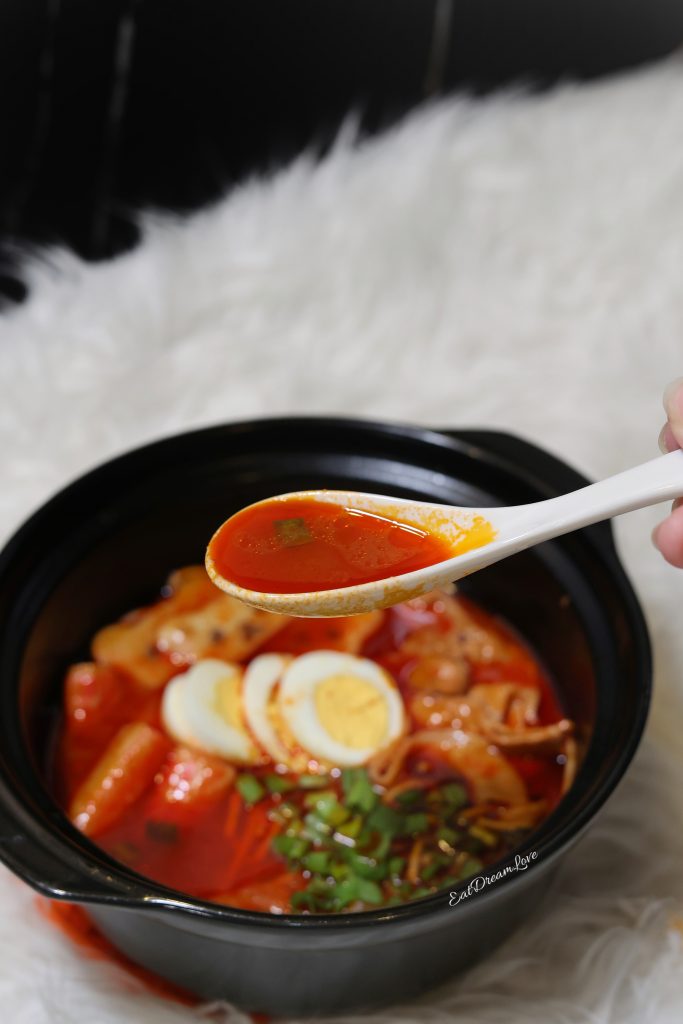 I also love to use it for hot pot for family and friends gathering! I can just buy fresh ingredients and use the broth as soup base! It is so convenient and flavourful! My family and I love it!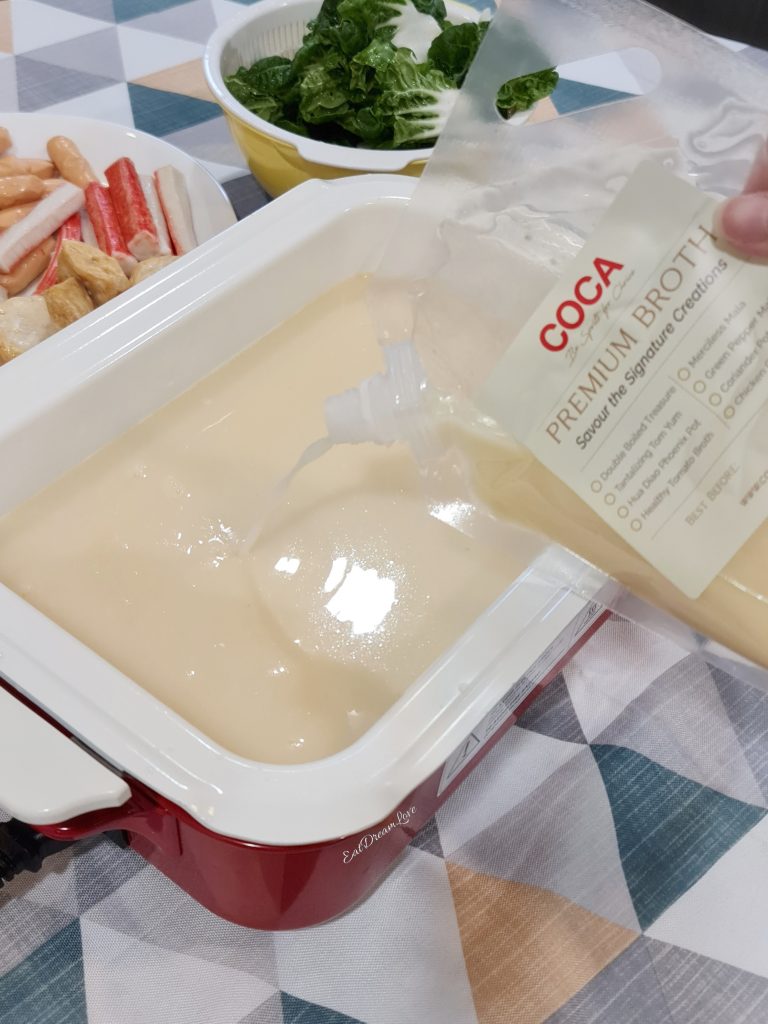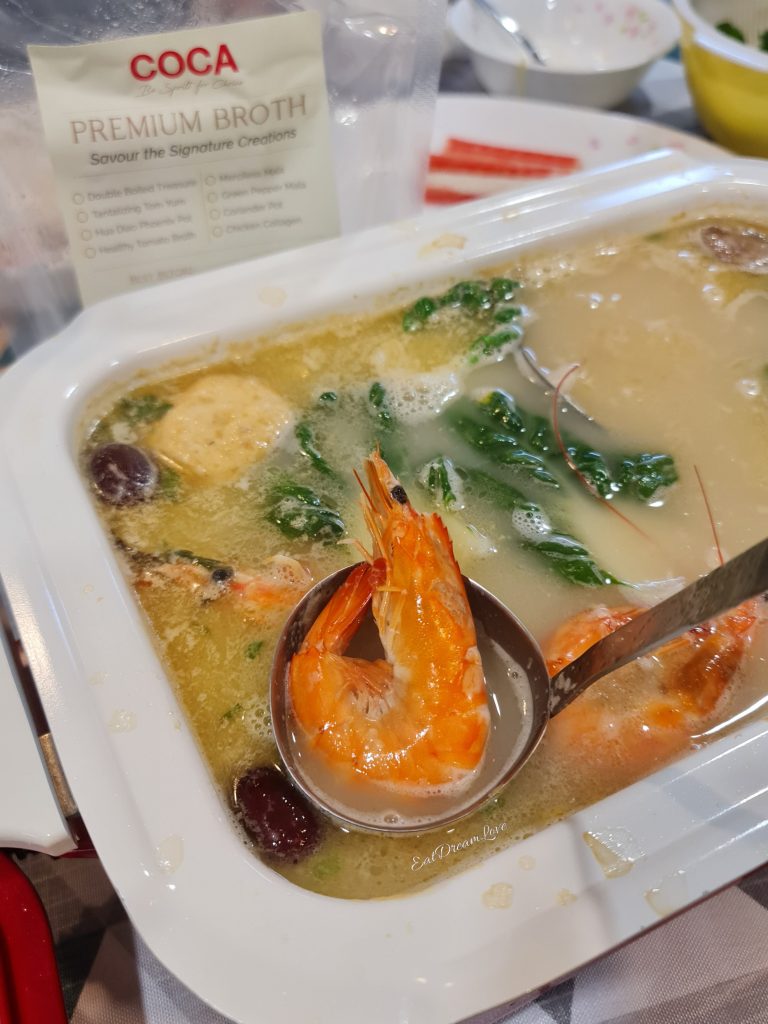 Recommended Dish(s) to try
Hot Pot with Hua Diao Phoenix Pot and Tom Yum
Pao Fan
Ready to Consume Broth
Address
COCA Kallang Leisure Park
5 Stadium Walk, #02-01 Leisure Park Kallang, 397693
Contact No.
+65 6241 3833
Website
View Website
Price Range (per pax):
S$16-$30
Opening Hours
Mon – Fri :
11.15am – 3pm (Last Order for Lunch @ 2.30pm)
6pm – 10.30pm (Last Order for Dinner @ 9.45pm)
Sat, Sun & Public Holidays:
11.15am – 10.30pm
(Last Order for Lunch @ 3.45pm; Last Order for Dinner @ 9.45pm)