I always feel it is very important to save our earth by living, eating and shopping more sustainably. Takashimaya Department Store has also unveils a greener retail experience with its new sustainability-focus programs and in-store activations from 1 April 2021 to 31 May 2021. There are a lot of exciting #ShopGreener consumer activations, eco-conscious brand offerings and an eco-food bazaar. This will empower consumers to live, eat, and shop more sustainably. Glad that Takashimaya helps to create consumer awareness and makes it easier for us to do our part to save our earth.
Overview for the two-month sustainability-focused programs:
Plastiko Campaign – 1 April to 31 May 2021
Green Your Shopping Carts – 1 April to 31 May 2021
Art with a Heart x ITE College Central – 2 April to 18 May 2021
Let's Get Phygital! – 12 April to 25 April 2021
Takashimaya Department Store has collaborated with ITE art students and install one-of-a-kind recycled art displays throughout the store.
Takashimaya teams up with ITE College Central's students to launch a sustainable art project in the heart of Orchard Road. A total of 164 Nitec in Visual Communication students from ITE College Central's School of Design and Media showcased their creative talents and applied what they learnt in this meaningful endeavour. The Year 1 students created an art banner on: Save the Wild, Plant a Garden, Save the Ocean,
Say Good Bye to Plastic. They were taught to express their views on canvas, and to create a montage doodling on recycled banners to promote the "save the environment" message. The Year 2 students made alphabets using corrugated boxes to form words such as 'Recycle',
'Reuse' and 'Reduce'. They collected and put to good use discarded items and materials commonly found at home, canteens and campus' recycle bins.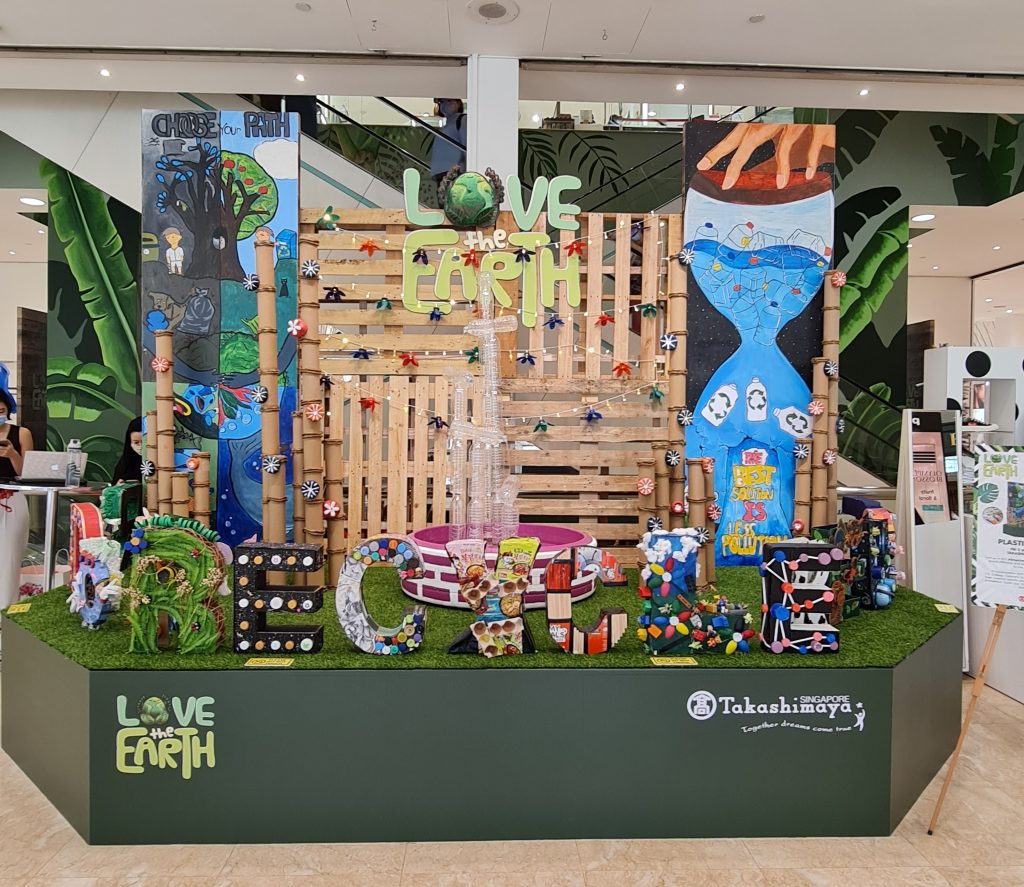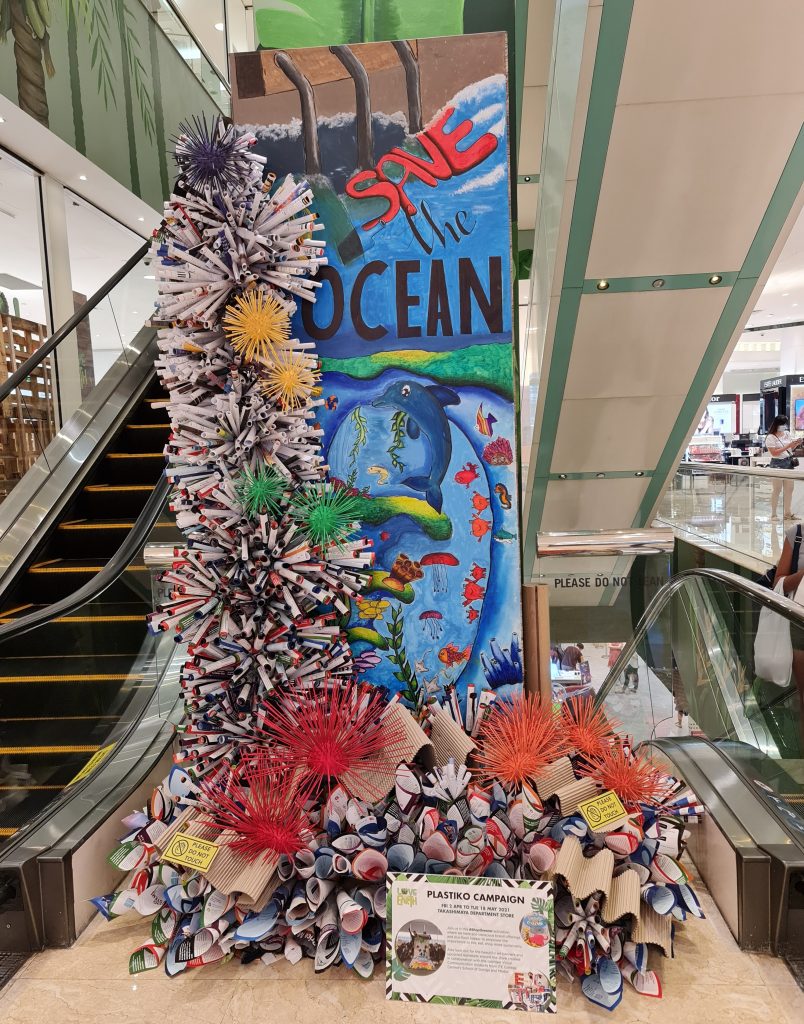 There are a lot of exciting activities and rewards in its Plastiko Campaign across all its departments. Glad all these brands are also involved in these activities.
Sulwhasoo (Until 19 May)
Repurpose the Bloomstay Vitalizing Serum Bottle for a preserved floral arrangement experience. Return any beauty full-sized empties and be rewarded with a First Care Activating Serum and a $5 Sulwhasoo Voucher for your next purchase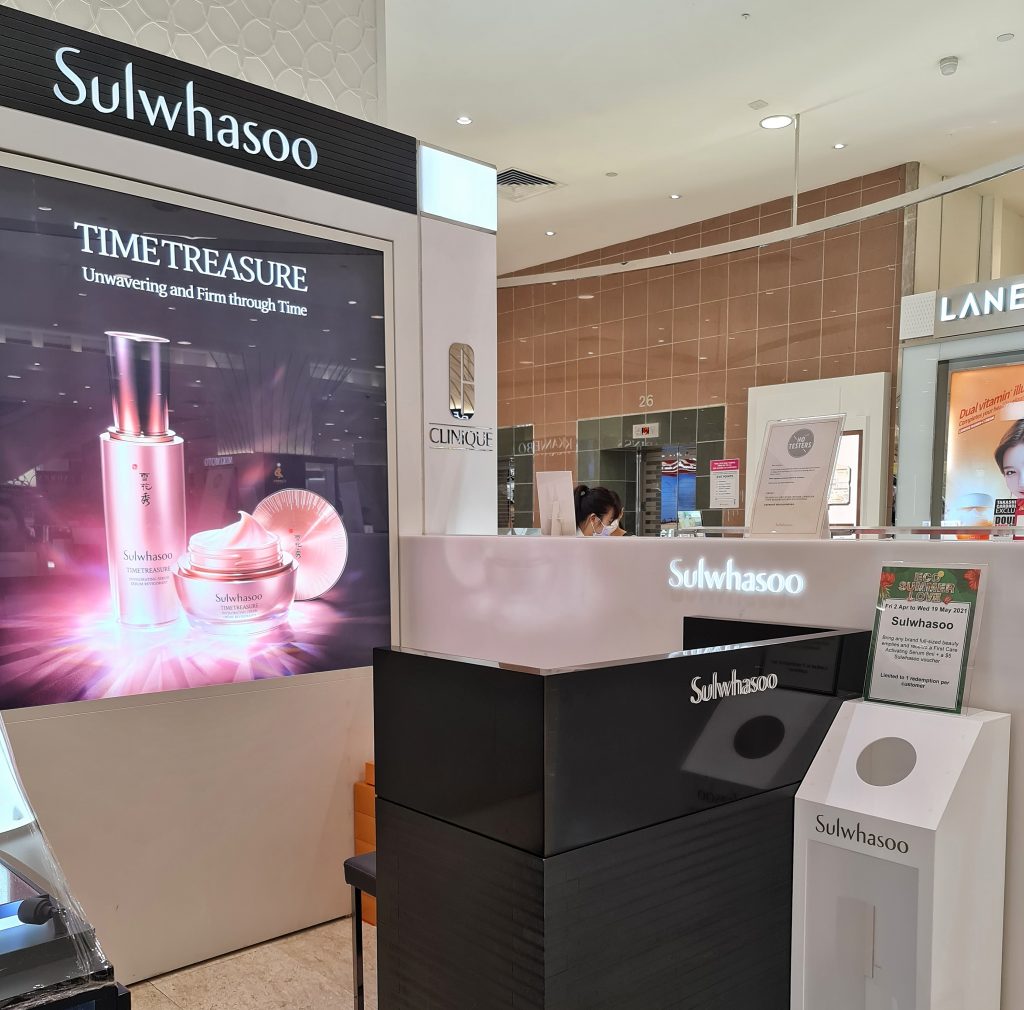 Pigeon (Until 31 May)
Go Green with Pigeon and trade in your old milk bottles from any brands to purchase selected Pigeon nursing bottles at great discount.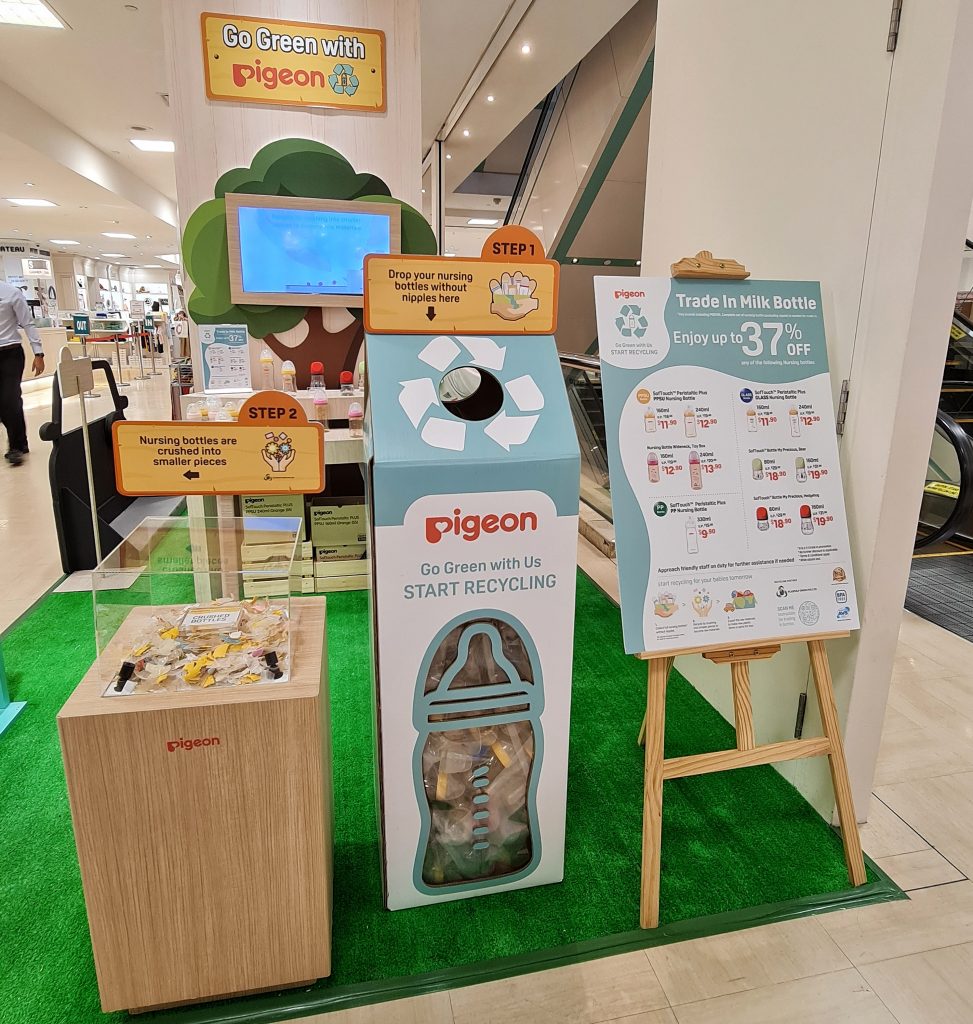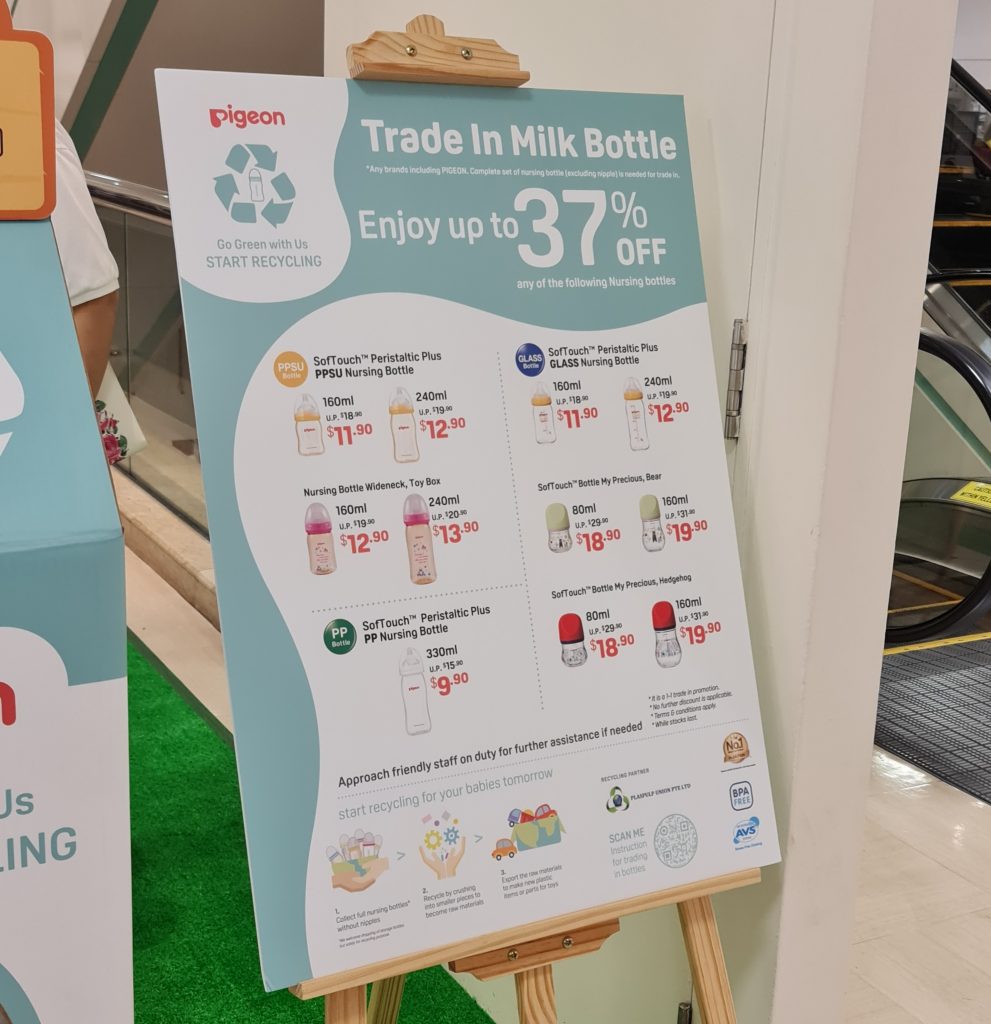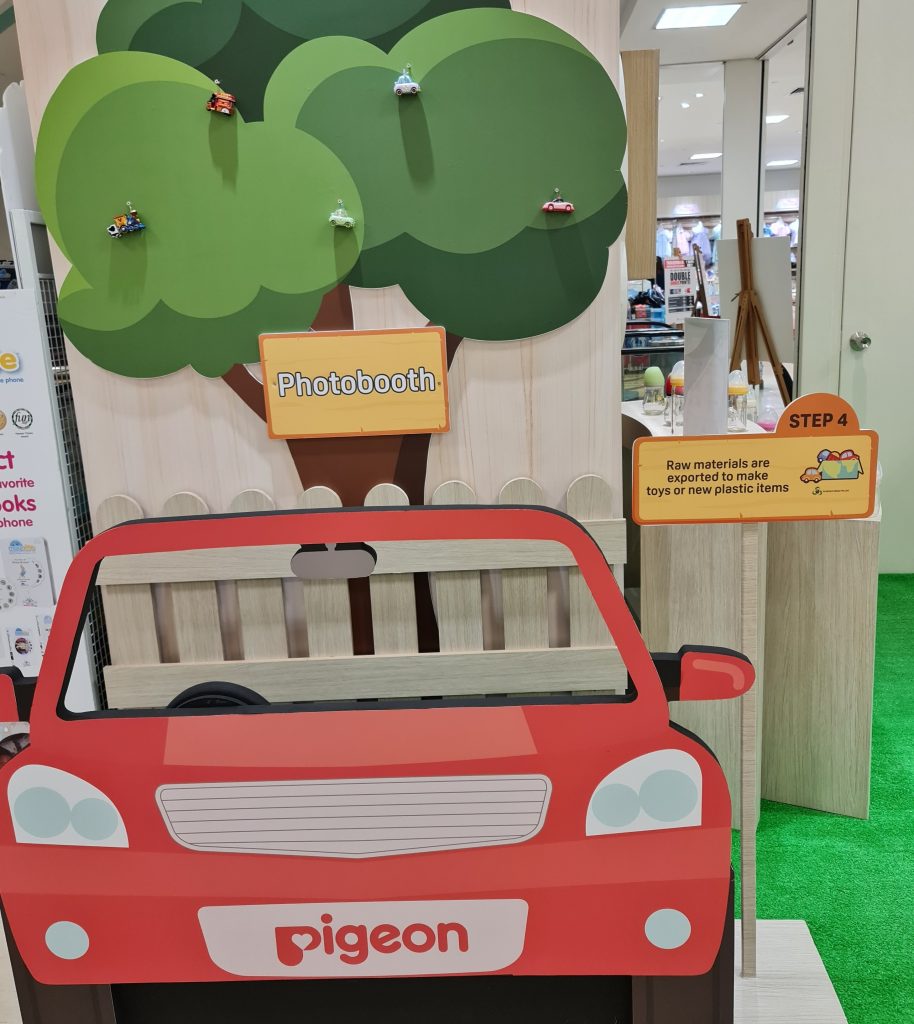 Nespresso (Until 31 May)
Nespresso uses recycled aluminium for their capsules as it protects the quality of their coffee and is infinitely recyclable. Every Nespresso coffee capsule that is recycled holds a world of possibilities. In Singapore, the used coffee grounds are sent to local farm, Sky Greens, to become nutrient-rich compost to grow fresh organic produce, while the aluminium casings, are reused in everyday objects such as bicycle frames, knives and pens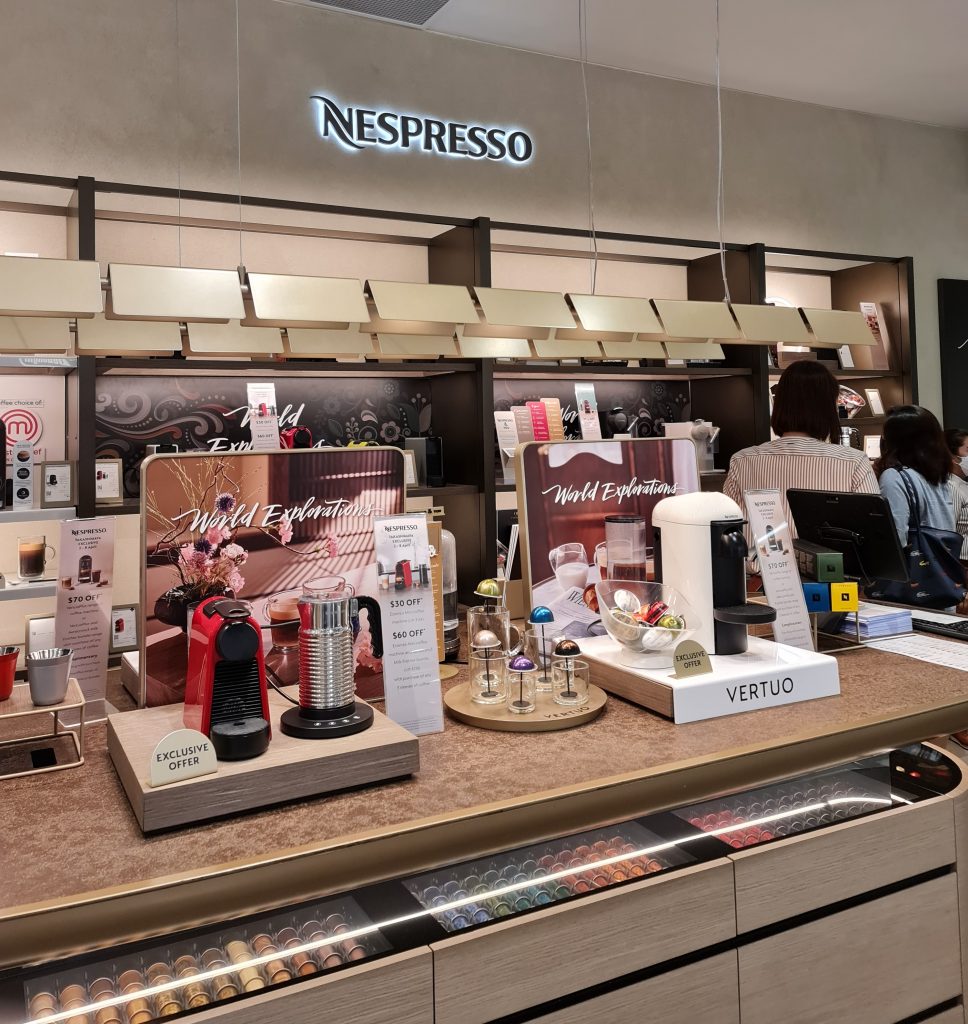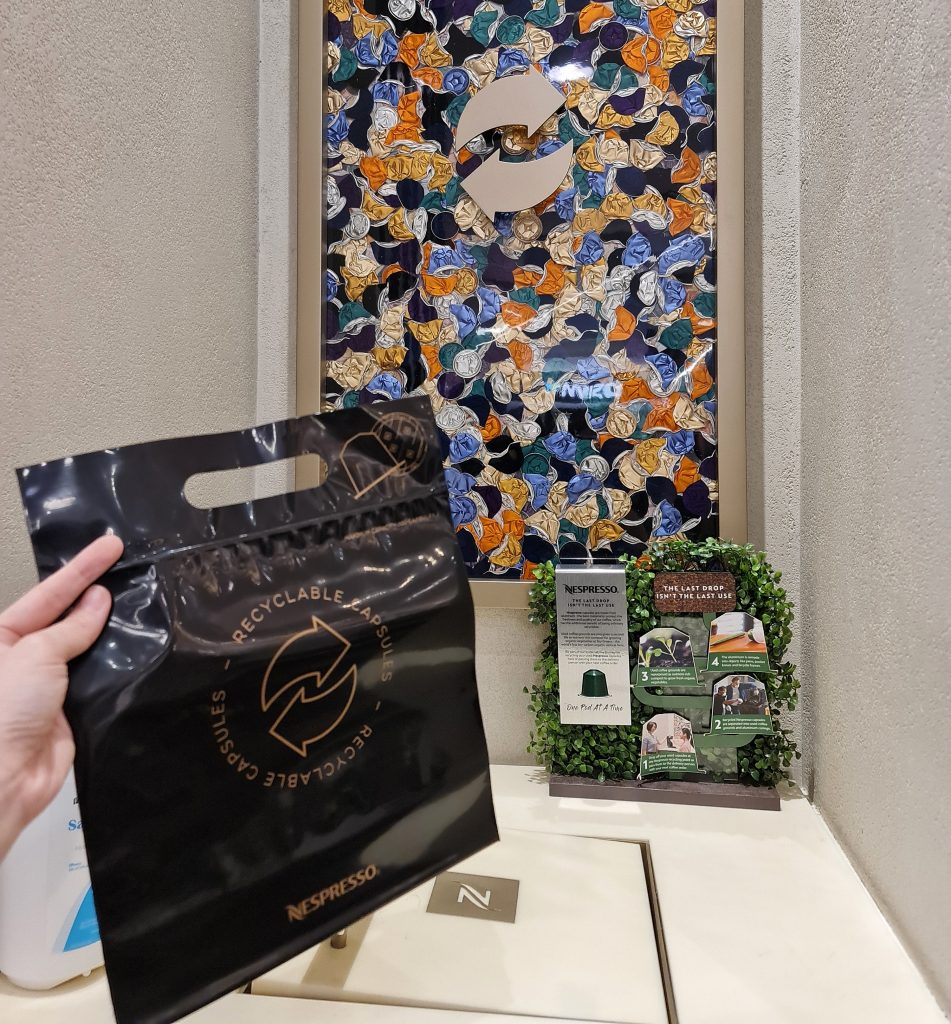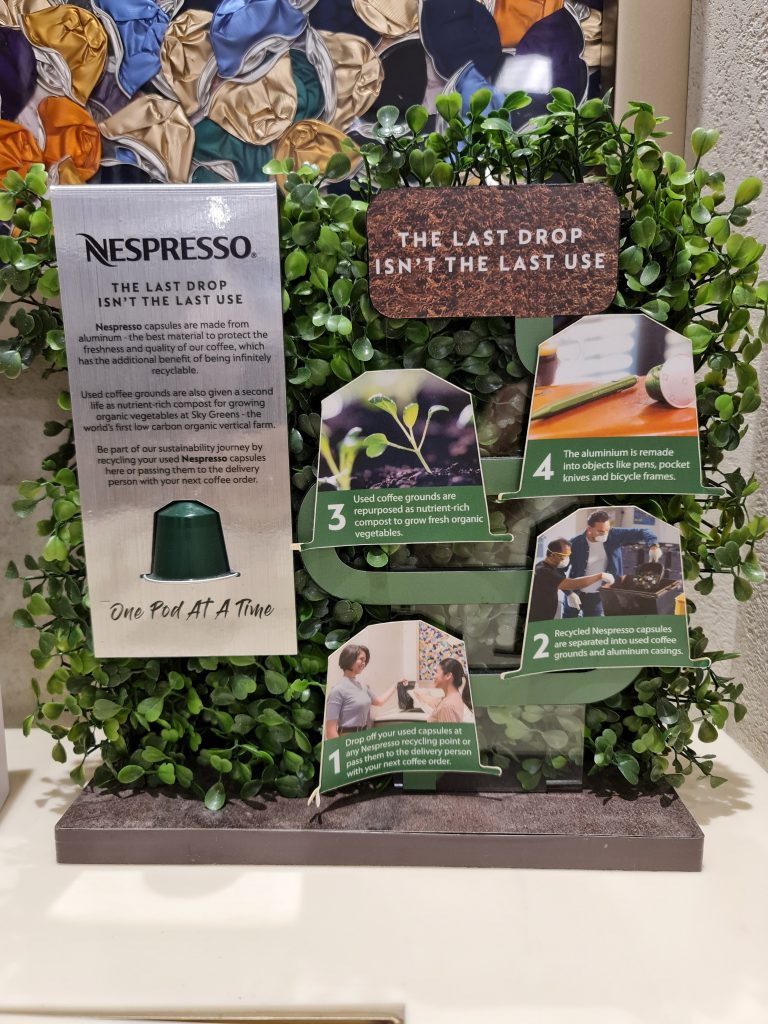 Jurlique (Until 31 May)
Recycle your empty skincare jar/tub and receive a Jurlique Starter Kit from us + additional 20% off with any purchase of Jurlique products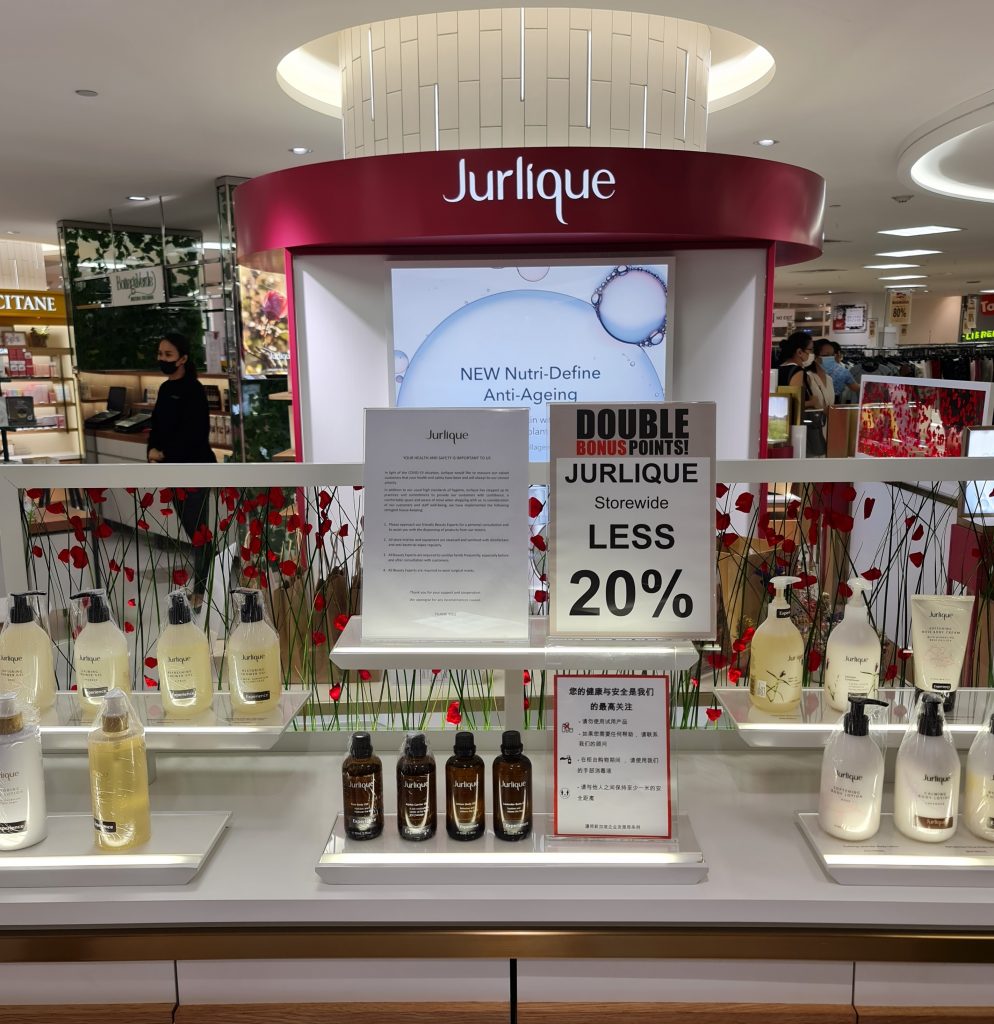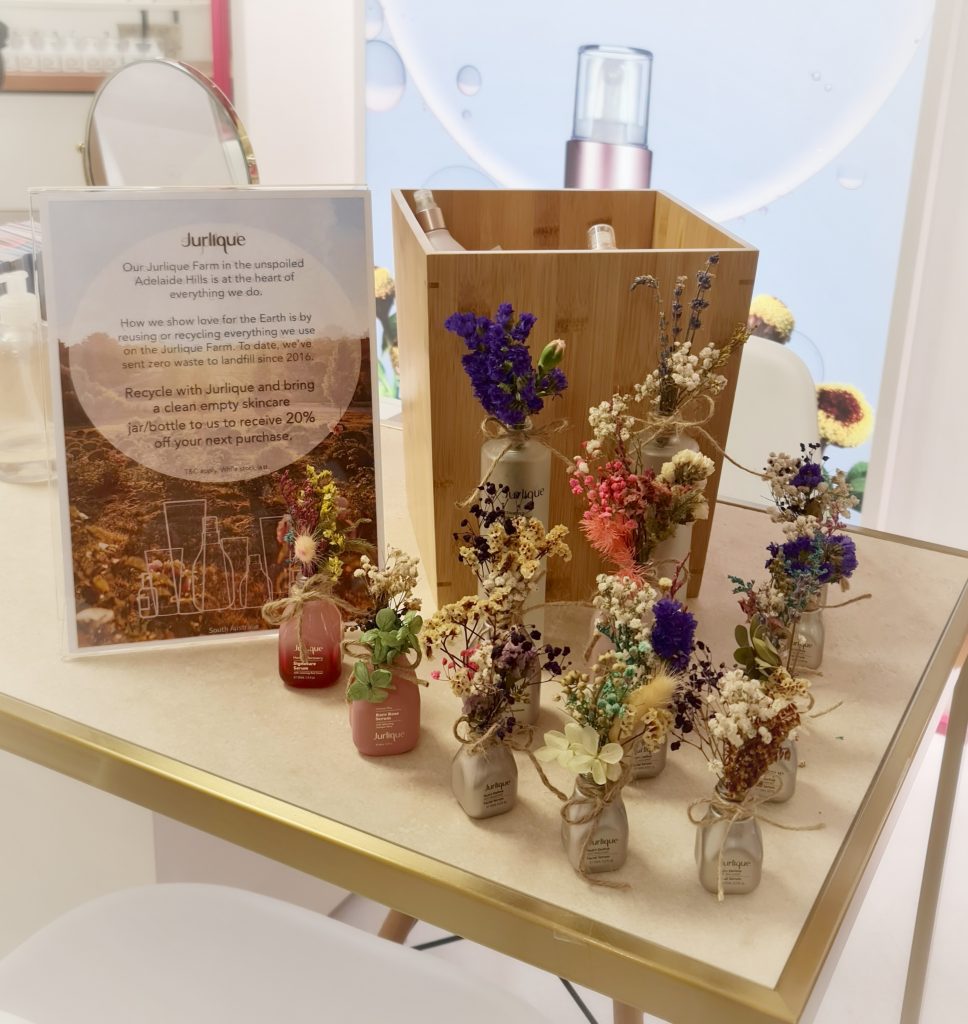 Green Your Shopping Carts
You can also add a touch of sustainability in our daily life. There are a lot of eco-friendly brands and products for us to shop in Takashimaya.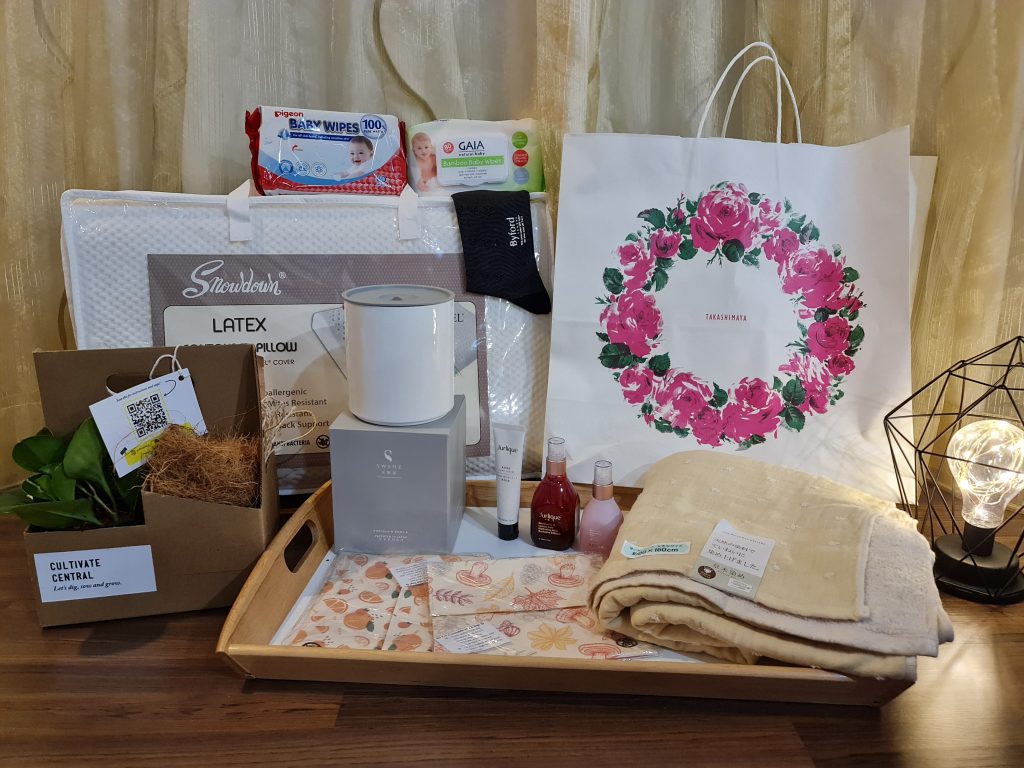 There are eco-friendly active wear and apparels from our popular sport labels like Adidas, Speedo and Seafolly. Amazing Go-To Polo shirt by Adidas is made from recycled materials!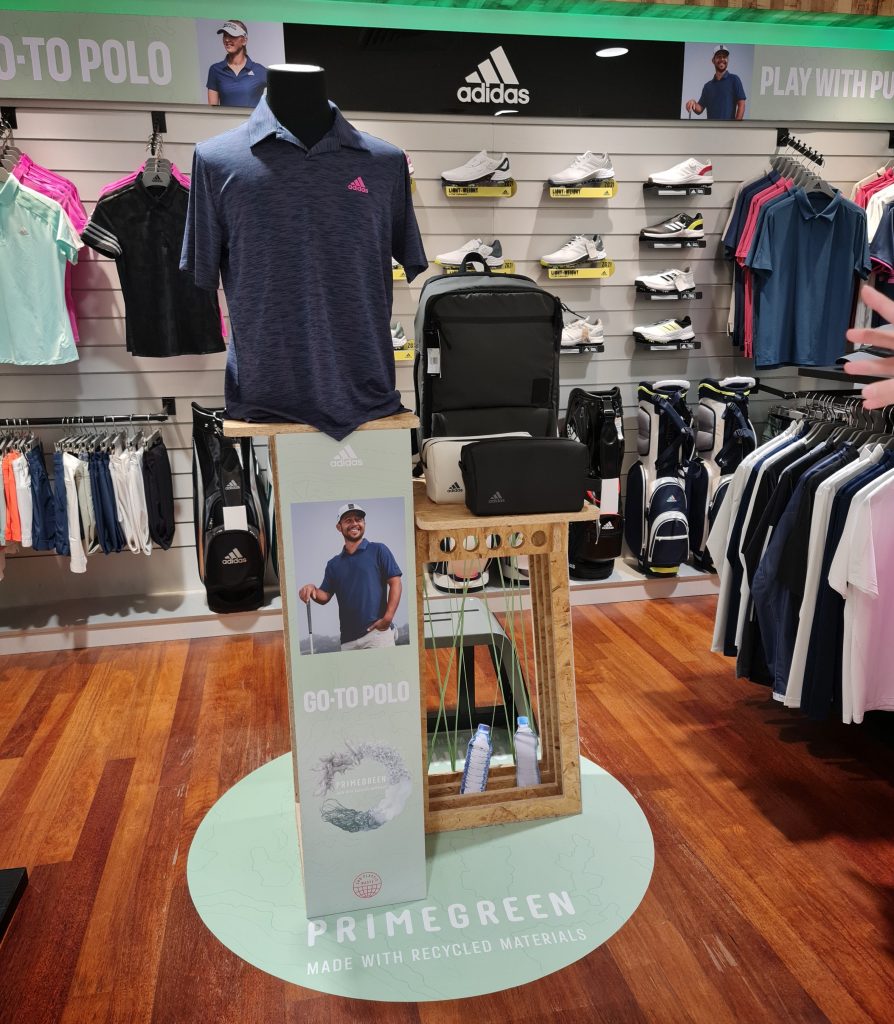 There are also eco-conscious homeware brands like Uchino, Porter and Lock n Lock.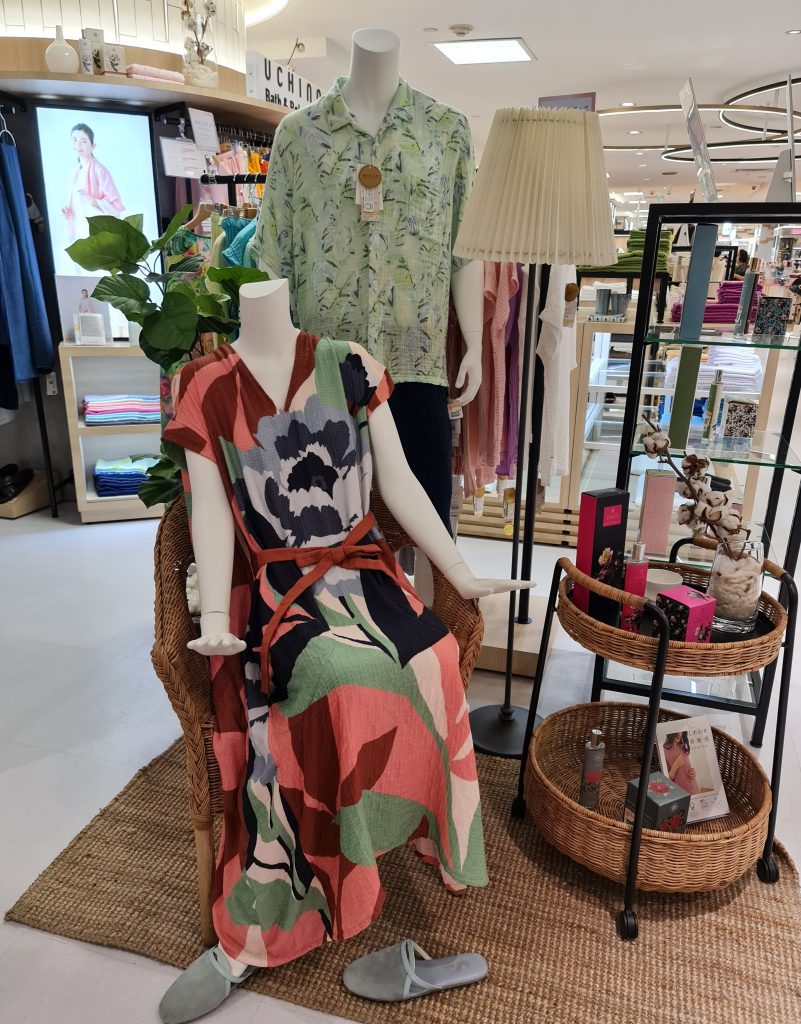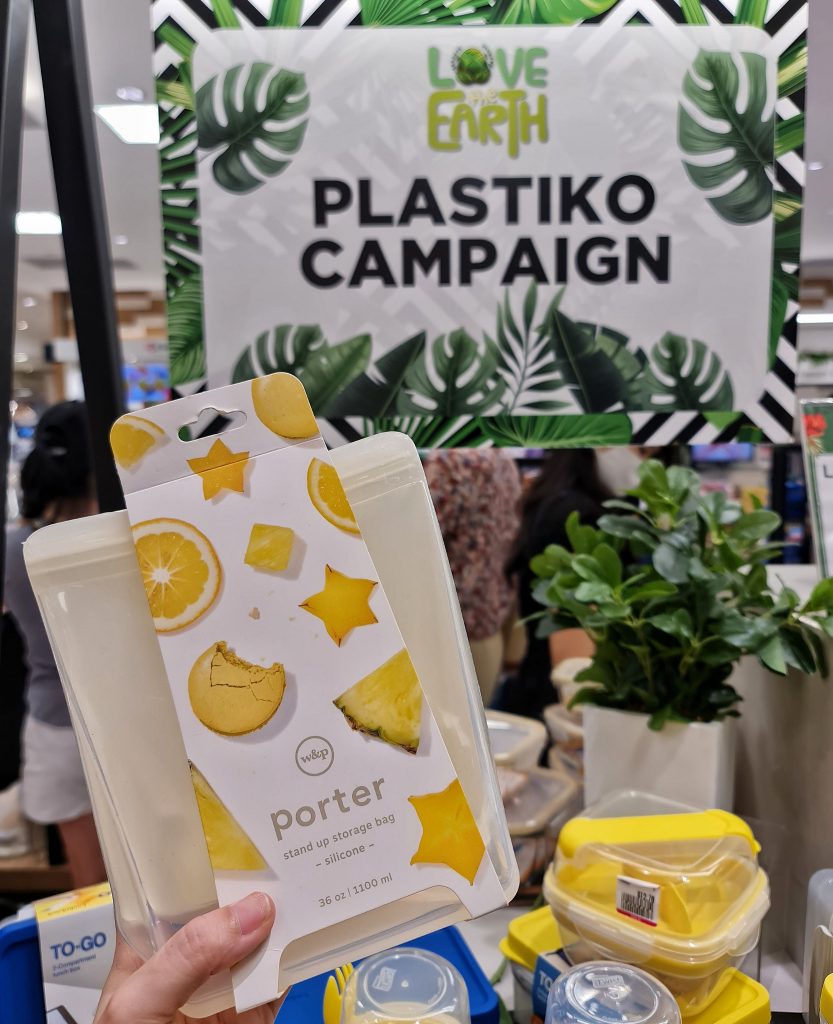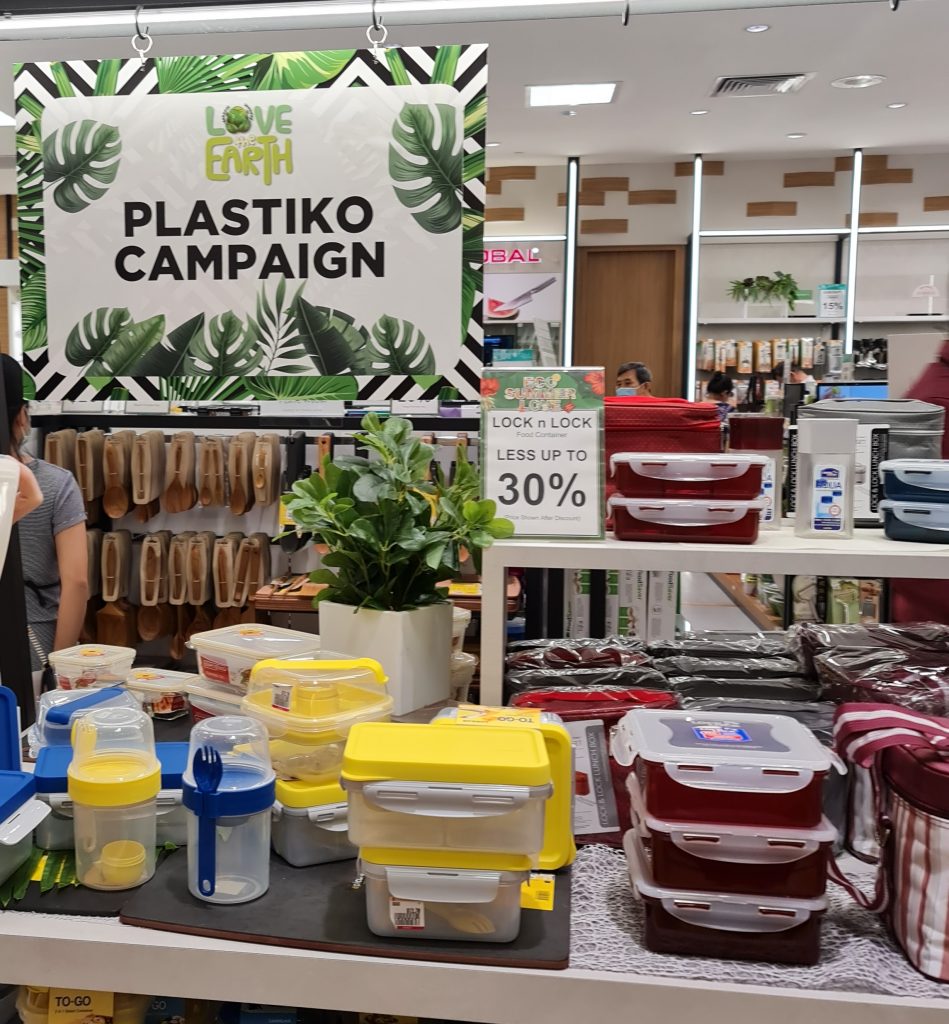 Love the sustainable gifts created by artists with autism. There is a great range of functional and reusable wares! From beeswax wraps to thermal bottles. They are gorgeous. Great as gifts. Some of the proceeds from the sales also goes to the artists. Very meaningful gift.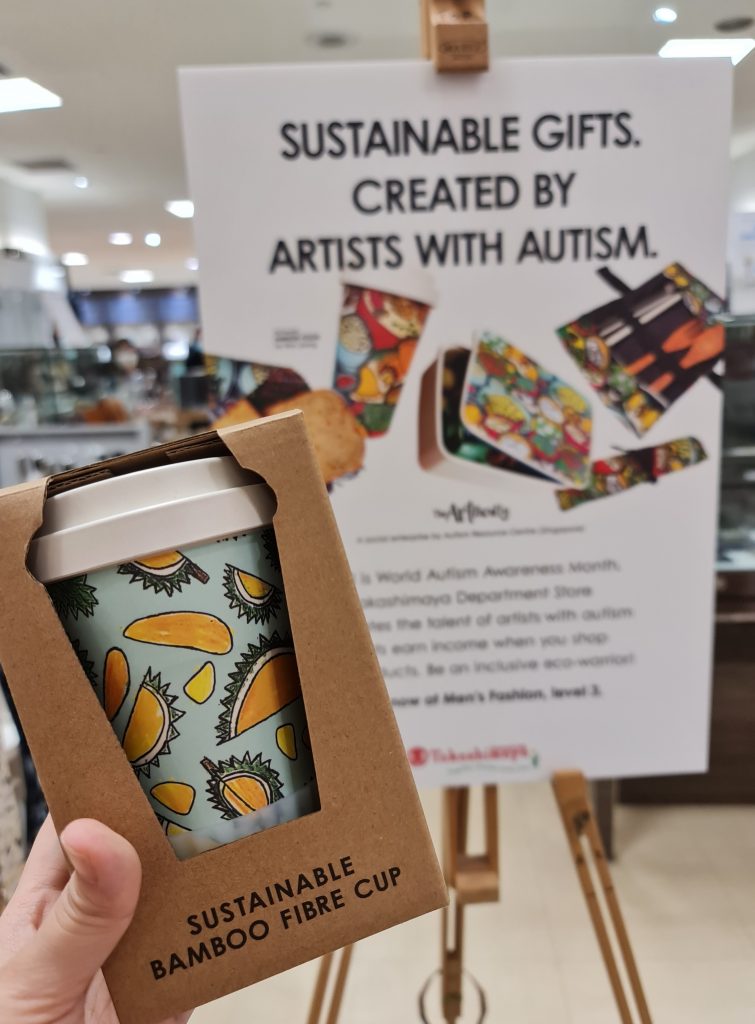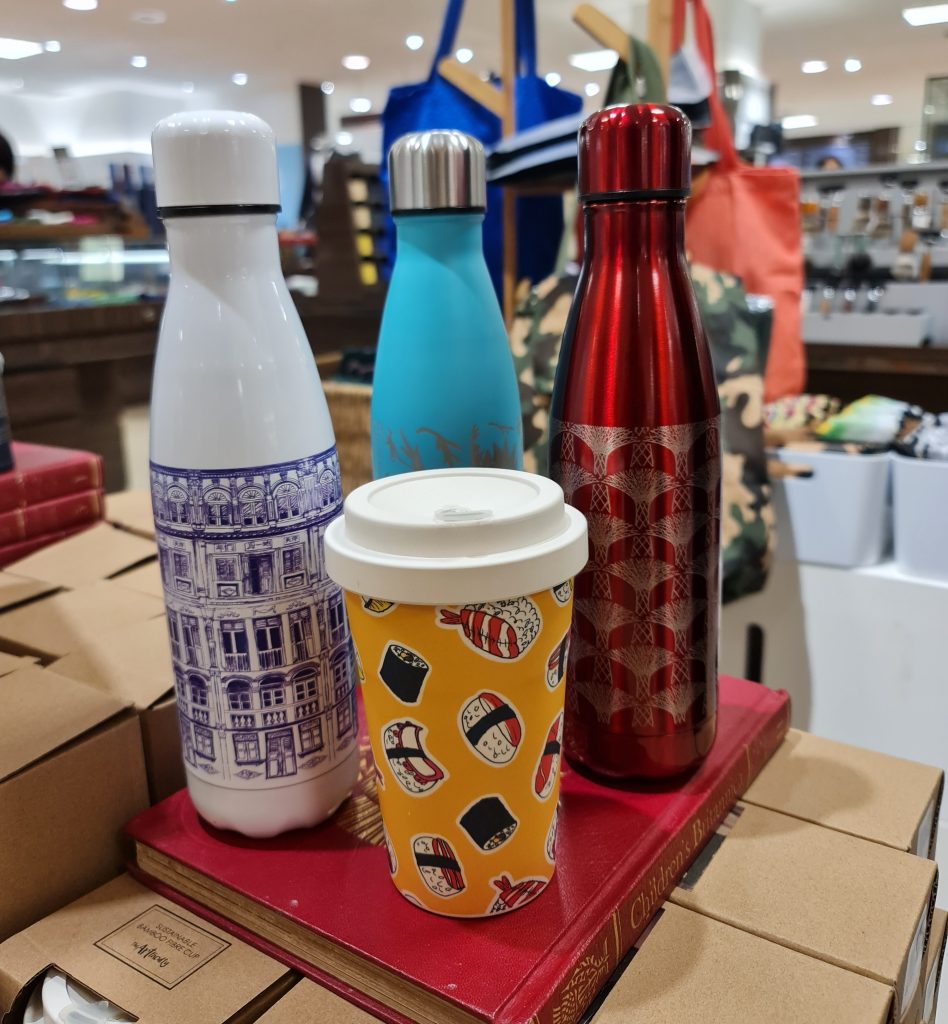 There are also a lot of sustainable ingredients sold at their eco-food bazaar! Spotted Isles of Eden, kuhlbarra, Ryan's Grocery, Nuvojoy! The bazaar is until this Sunday 11 April.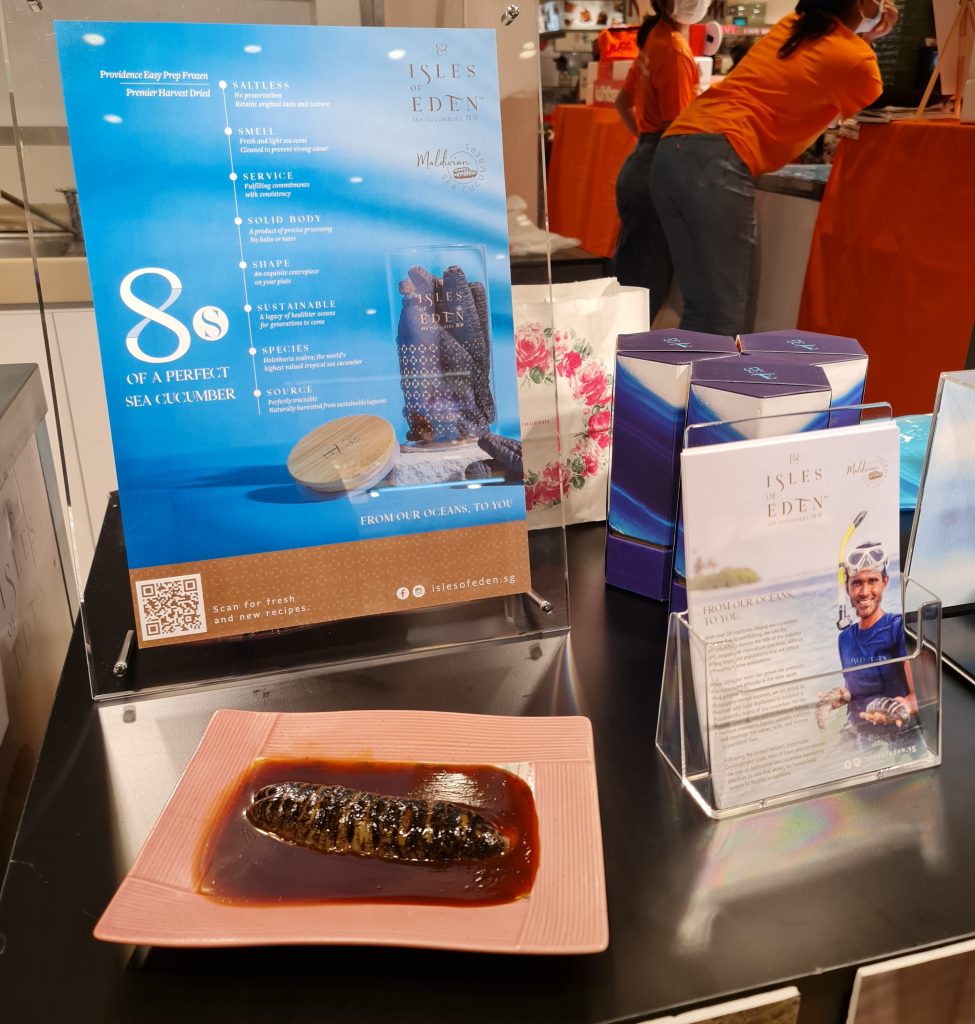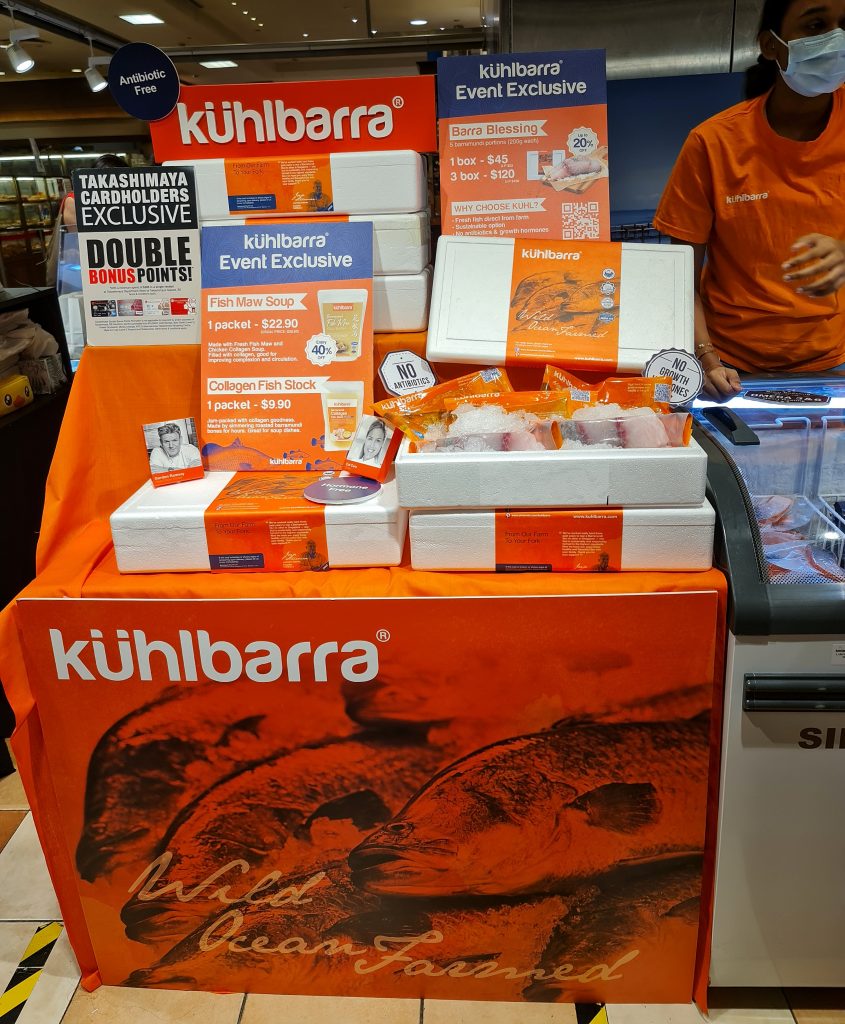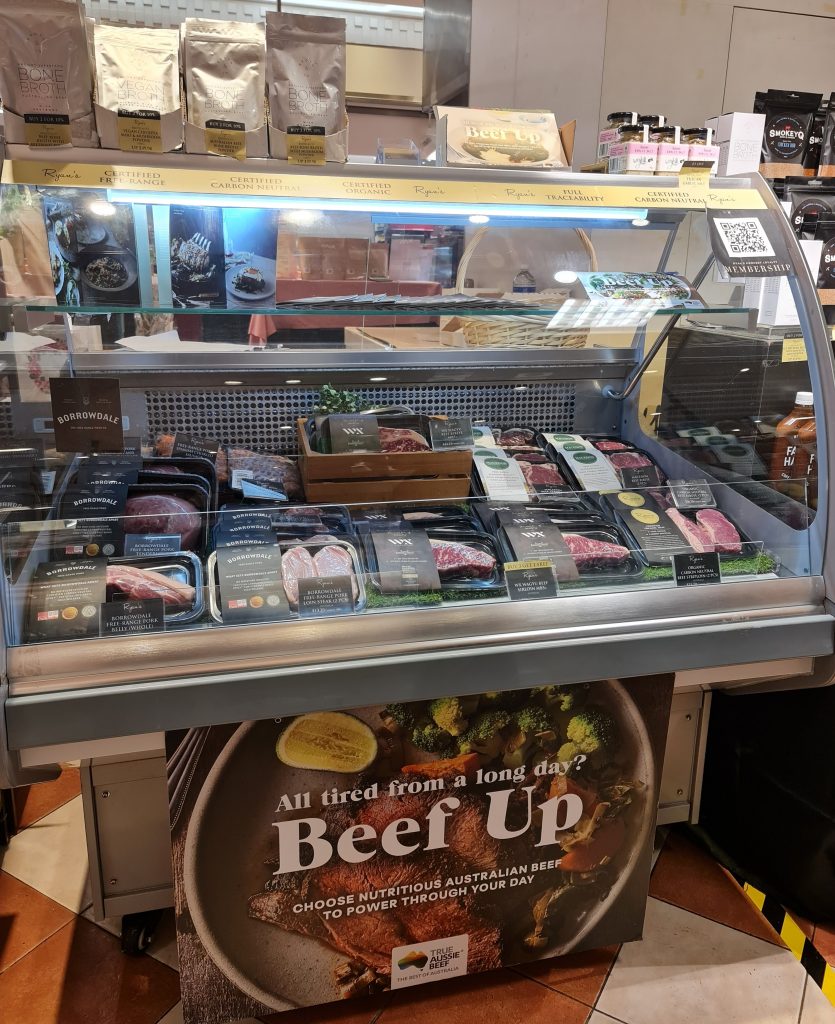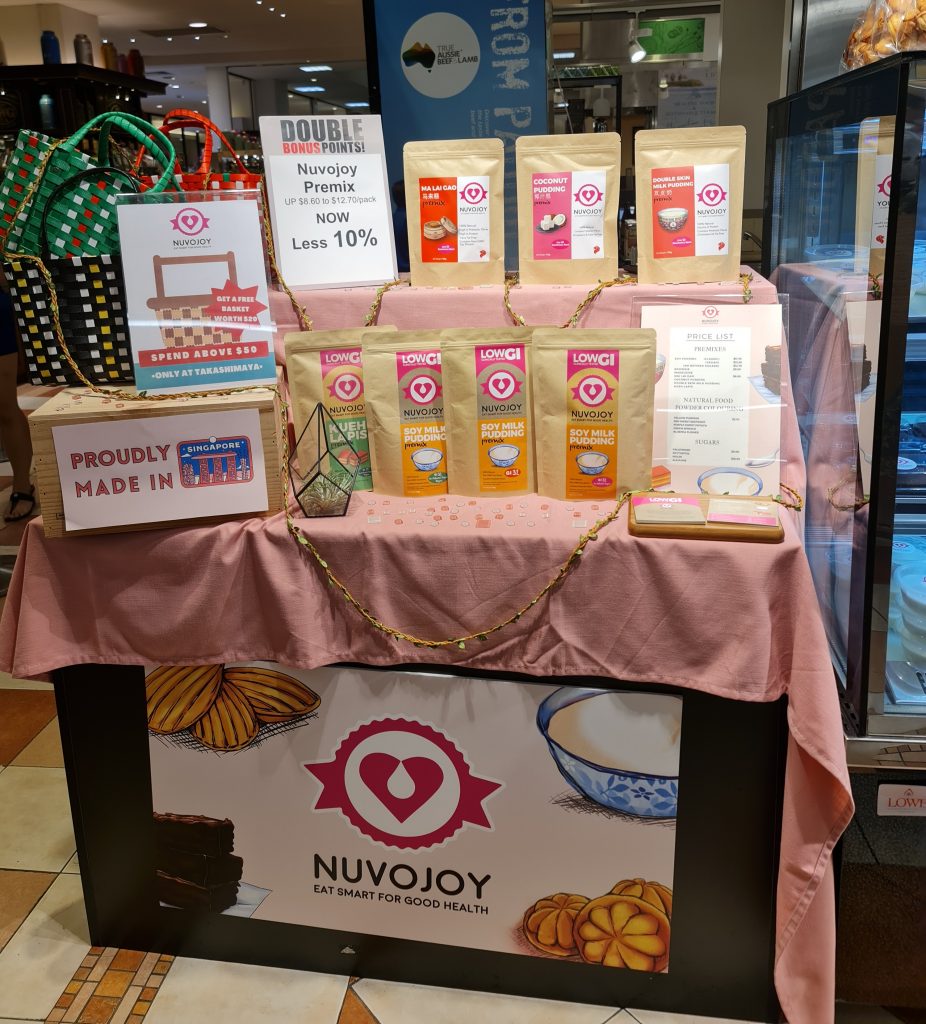 You can also bring Your Own Bag or Container when you shop your favourite foods (St. Leaven, Pecks, Mini One, DonQ, Tai Cheong Bakery, Bengawan Solo & Food Village, Basement 2) and collect 10 stamps to enjoy $2 Off your next purchase
Address:
Takashimaya Department Store
391A Orchard Rd, Singapore 238873