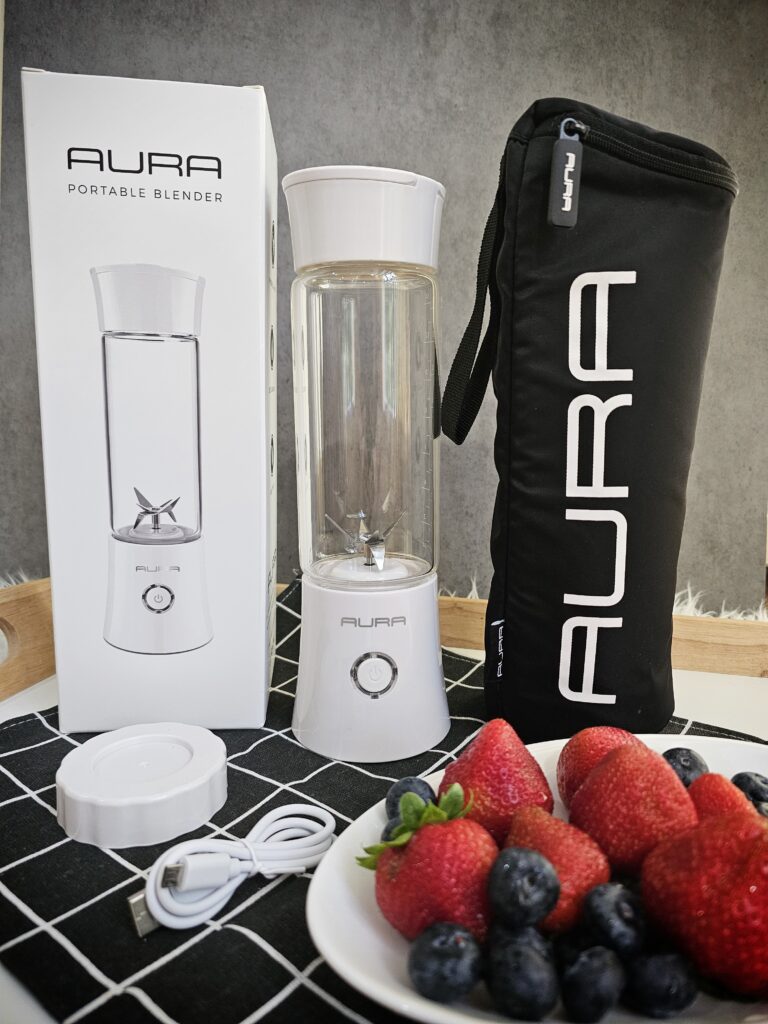 Do you love smoothies? I love to create my own smoothies! My past portable blenders are unable to crush ice so I am so excited to try Aura Portable Blender by Aura Blender. I understand that it is able to crush ice under 10 seconds. OMG it is amazing! Continue to read for my Aura Blender Review.
Designed in California, It has a capacity: 480 ml. It uses a 6-Point Stainless Steel Blade which pulverizes ingredients at 25,000 RPM – a dizzying 417 times per second! So impressive! The best part is it crushes ice in under 10 seconds! It is so convenient to charge using USB Charging Port which is also water resistant. The size is so compact and portable. I can swap the base with a cap, and it instantaneously transform into a bottle. I can bring the bottle out bladeless and much lighter.
The jar is made of AuraXtreme™ borosilicate glass which I can use to blend warm or cold! It won't easily crack under extreme temperature changes like regular glass. Don't need to worry about harmful plastic if I use it to blend hot stuff. It also comes with a 1-Year Replacement Guarantee! Tip: It can easily self-clean. After you finish using, you just simply add some tap water and let it blend. Pour out the water and it is so much cleaner! Look at the smoothie texture. It is so SMOOTH and VELVETY!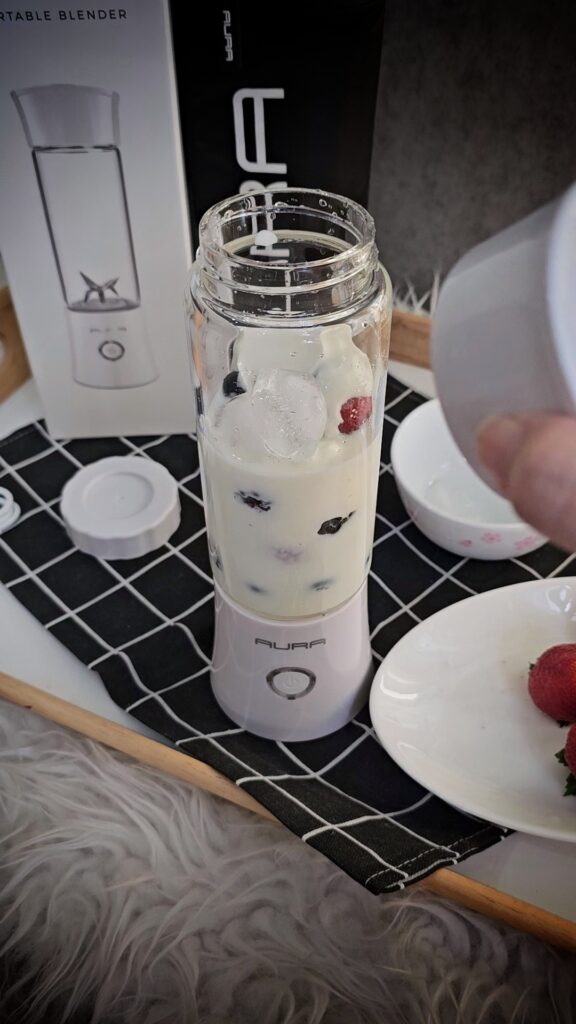 The Aura Insulated Sleeve complements the Aura Portable Blender perfectly! Now I can bring my drink out and the sleeve can keep the drink cold/warm for hours! It is also waterproof and weatherproof! It is crafted in neoprene (A waterproof insulating material). It also has a built-in wrist strap which makes it easier to hold. I can also hang on my stroller haha. You can also get the sleeve for your other bottles as it can fit any other standard 500 mL bottles.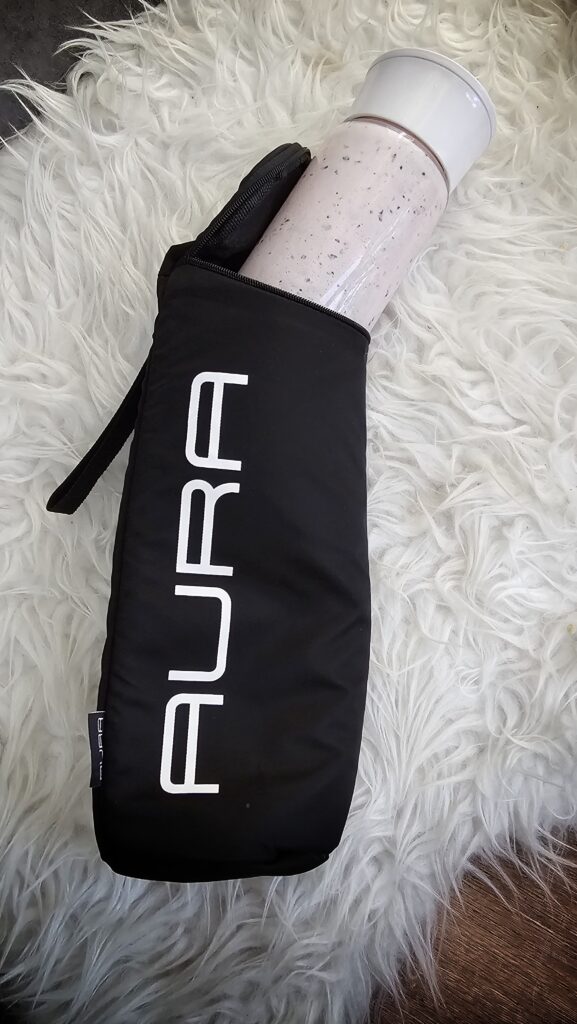 This post is brought to you by Aura Blender but all the opinions are of my own.
The above information is for reference only. Hop on to Aura Blender for more information.