My family and I have sensitive airways. Clean air is very important to us. We been using air purifiers at home. I am excited to try the Sterra Breeze Air Purifier as it uses same filter grade hospitals use to decontaminate their rooms. It can remove up to 99.97% of all airborne particles using the most powerful, medical-grade True HEPA-13 Filter! It is so stylish and modern!
The package is also well wrapped to prevent damage during delivery! My boys can't wait for me to unbox!
The boys were so excited to see the new "robot" in our house! I told them it helps to clean the air we breathe! I had another air purifier previously. They always enjoy pressing the buttons! I am glad that this air purifier has a child lock function! I no longer need to keep telling them not to press the buttons anymore!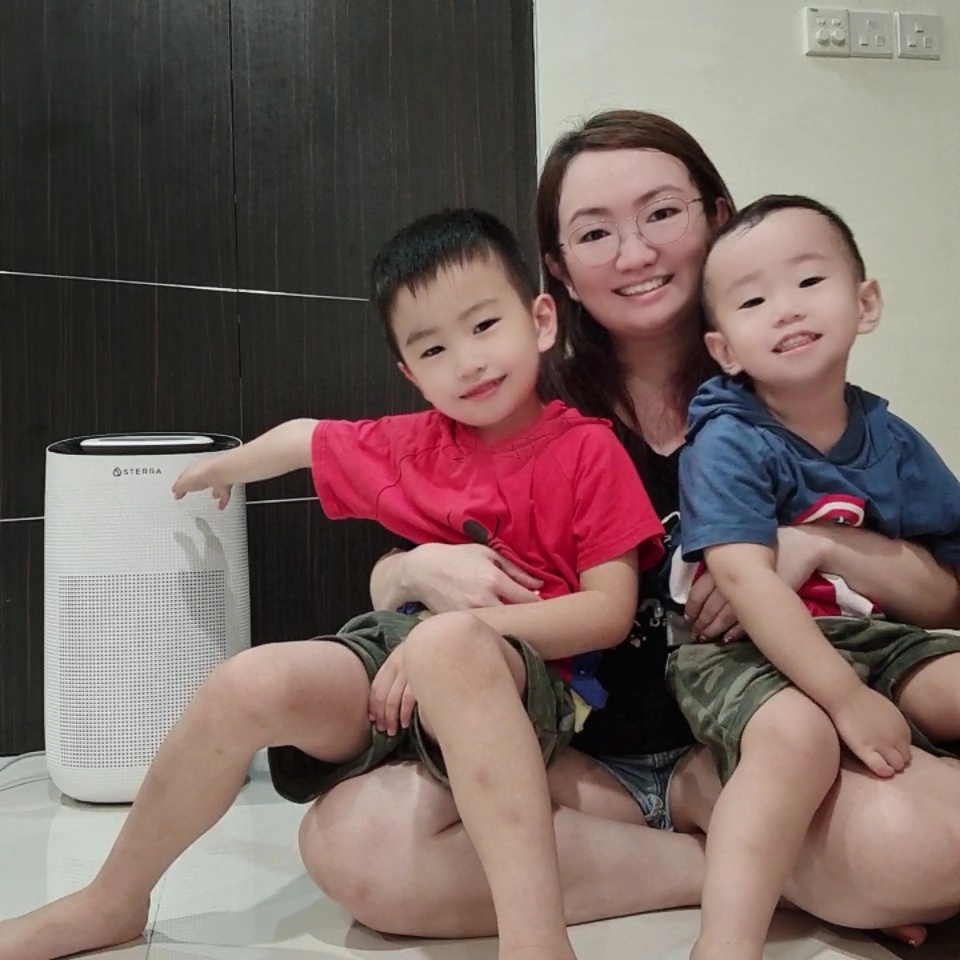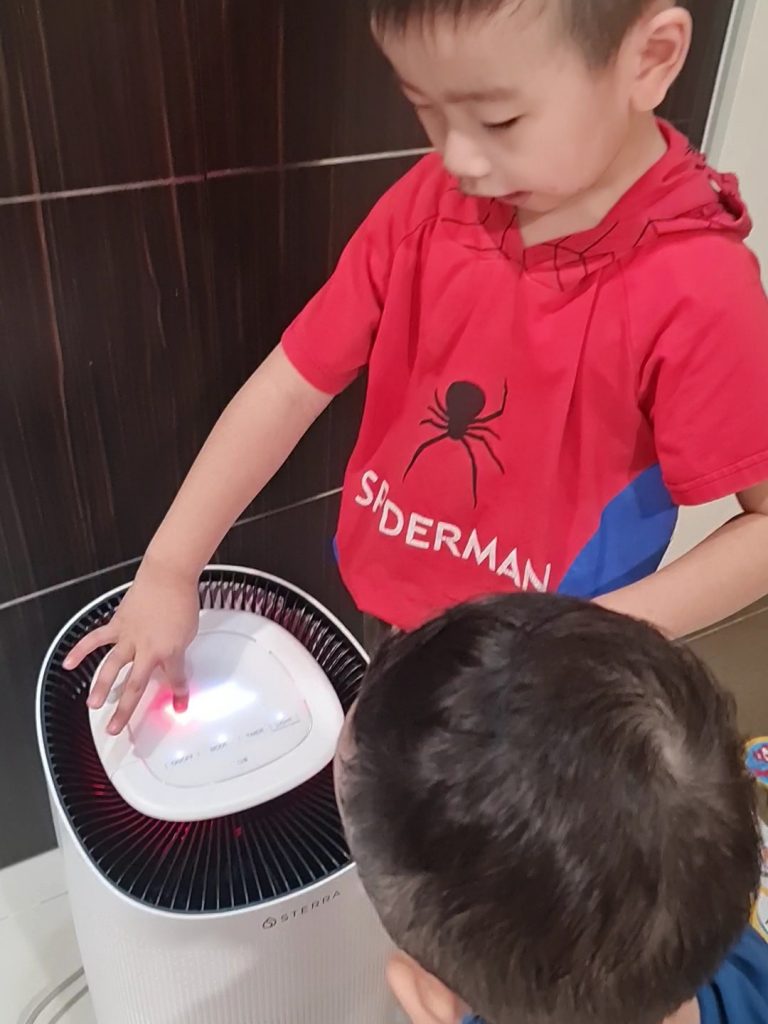 Before using it, we need to install the Medical-Grade HEPA Air Filtration filter. It is very easy. Just remove the package and put the new filter back. So convenient! The filter has several layers.
It has a Pre-filter layer that uses a patented filter fabric to effectively sieve out the largest particles first from the air. It can trap particles like hair, dust, lint, and animal fur! Sound especially great for families with pets too!
It also has extremely porous pieces of charcoal that come in a granular or powdered block form absorbs air contaminants. This is very important. We sometimes get tobacco smoke from neighbors. This will be perfect to neutralise these horrible odors in the air you don't want to inhale. Once I smell tobacco smoke, I will close the windows and let it neutralize the smoke. Oh yes, it can also absorb the deadly formaldehyde chemical which is commonly found in wood furniture, gas stoves, and walls and floors! This is very important as my house uses a lot of pressed-wood products. High levels of exposure to Formaldehyde may cause some types of cancers too!
Not forgetting their powerful, medical-grade H13 True HEPA filter! It effectively gets rid of micron particles in the air. It traps 99.95% of all airborne contaminants including viruses and bacteria that are 0.1 μm in diameter. And it's nearly 100% efficient for those with a diameter larger than 2.5 μm. Hospitals use the same filter grade to decontaminate their rooms!
We live near trees and plants so it is also great for us that it also blocks allergens such as pollen, animal dander, dust mites.
I love that it is also very quiet. My younger boy Darius is a light sleeper so this purifier will not wake him up. It also releases healthy ions to bind with viruses, dust particles, free radicals, and pollen in the air that may endanger the health and irritate the respiratory system.
Another of my favorite feature is it works with Smart Life App. I use the smart life app with my other devices like a fan and aircon. Hence, It is very convenient for me to use the same app for all my devices. I can control it and check the air quality remotely easily!
I also like that it only uses low electricity and affordable replacement filters. It can save us thousands of dollars in the long run. This makes it a value for money air purifier (spec-for-spec)!
With so many great features above, I would definitely highly recommend this Sterra Breeze Air Purifier!
The above information is for reference only. Hop on to Sterra Breeze Air Purifier for more information.