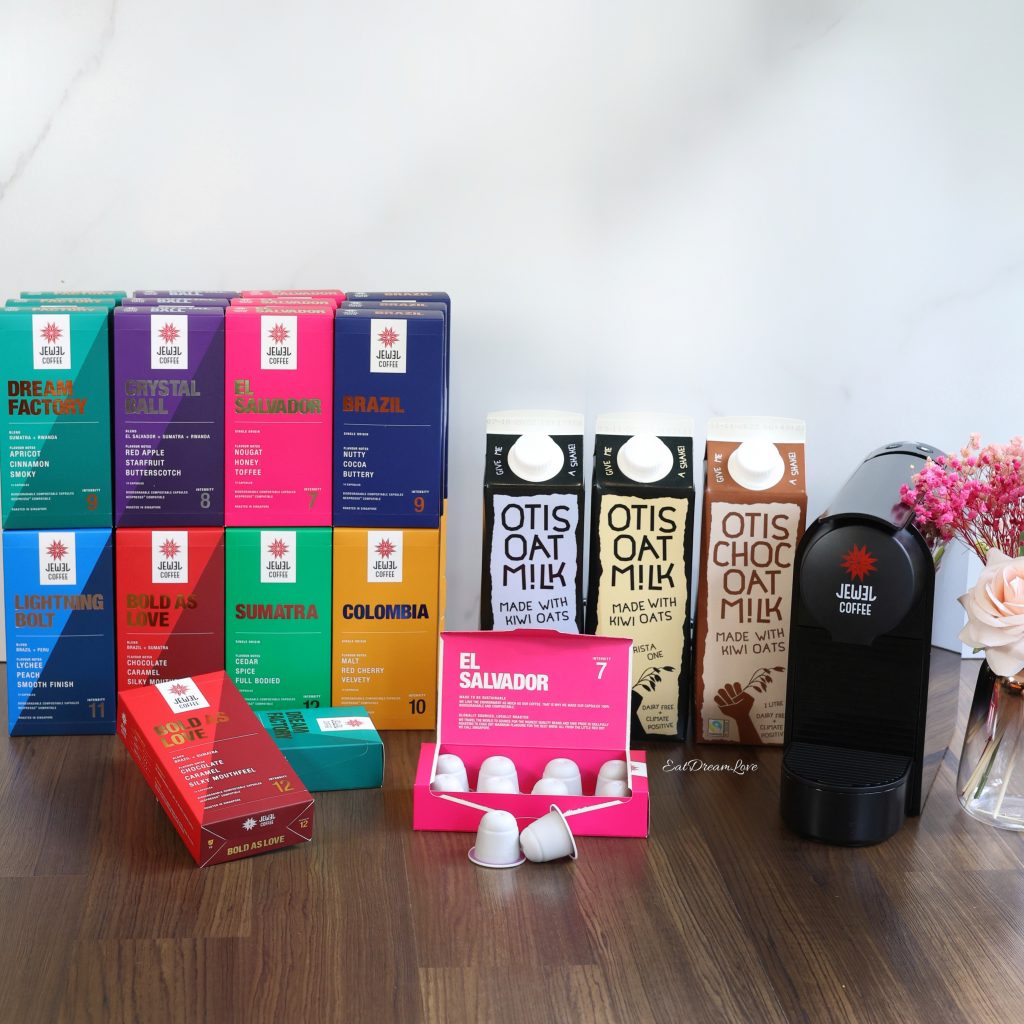 Do you love coffee? When I was working, I love to have a cup of aromatic coffee to chill at lunch! Jewel Coffee is one of my favorite coffee places to chill after lunch before getting back to work. These days, I prefer to have my coffee in the comforts of my home. I am glad that I can also make my own jewel coffee right at home! I love to use capsules to make my coffee. Especially I am so busy taking care of my boys. It almost effortless to have a nice cup of coffee using capsules!
In 3 steps, my coffee is ready!
Fill the coffee machine with water
Put in the capsule
Choose the water level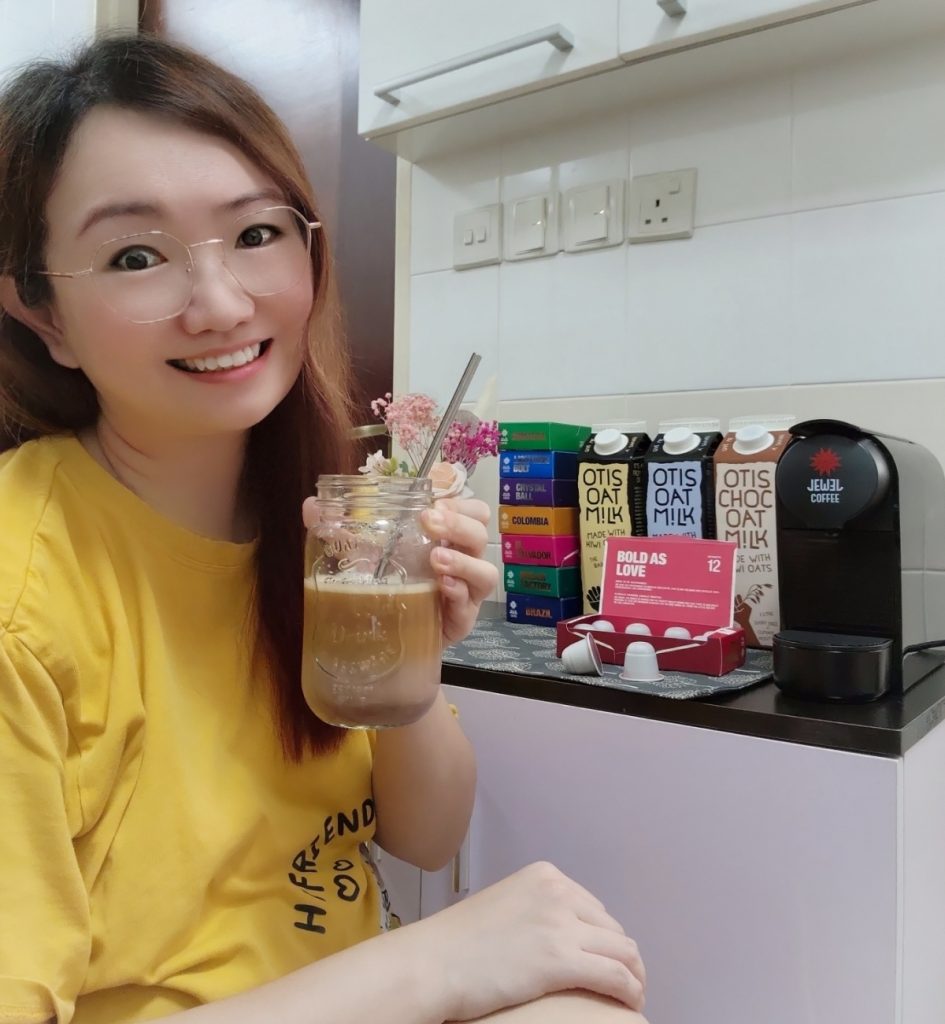 Jewel Coffee has a Gemma Subscription Plan now! The subscription plan comes with 1 Gemma Nespresso Compatible Capsule Coffee Machine and the number of boxes of coffee capsules based on your subscription plan selection. It is great for people who doesn't have a capsule coffee machine or looking for a replacement. It is also an awesome gift idea! Currently, they have 3 kinds of plan (Silver, Gold and Platinum)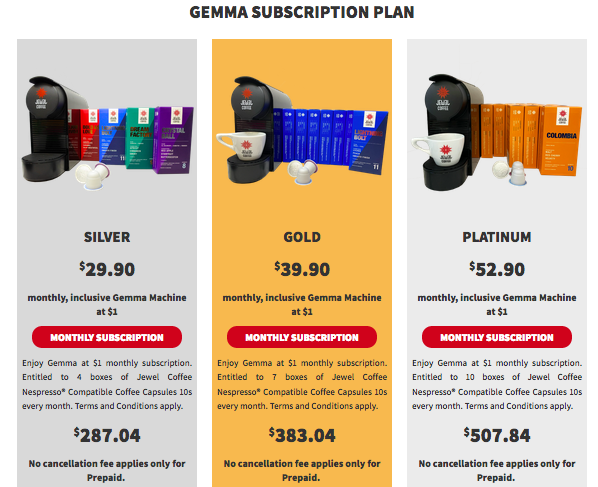 The Gemma Subscription Plans start at S$29.90 monthly to S$52.90 monthly (inclusive Gemma machine at $1) with a minimum of 12 months subscription. If you pick the prepaid option, you even enjoy 20% off. It is so Value for Money! A capsule can go as low as S$0.415 (Platinum Prepaid Subscription) plan. Not forgetting gemma capsules coffee machine is currently selling at S$168! It is included in the suscription at just S$1. Super worth!
The gemma capsule coffee machine is ultra compact and sleek! It is great for home, small office or even your own office desk! It also comes with a 1 year warranty. I also like the convenience of having a monthly supply of coffee. I don't need to worry about restocking my coffee capsules. I can also add more capsules in the subscription. There is also a flexibility to change the flavour of the capsules. For monthly subscription, it will be delivered monthly. For pre-paid subscription will be delivered quarterly which will help to reduce carbon footprint too!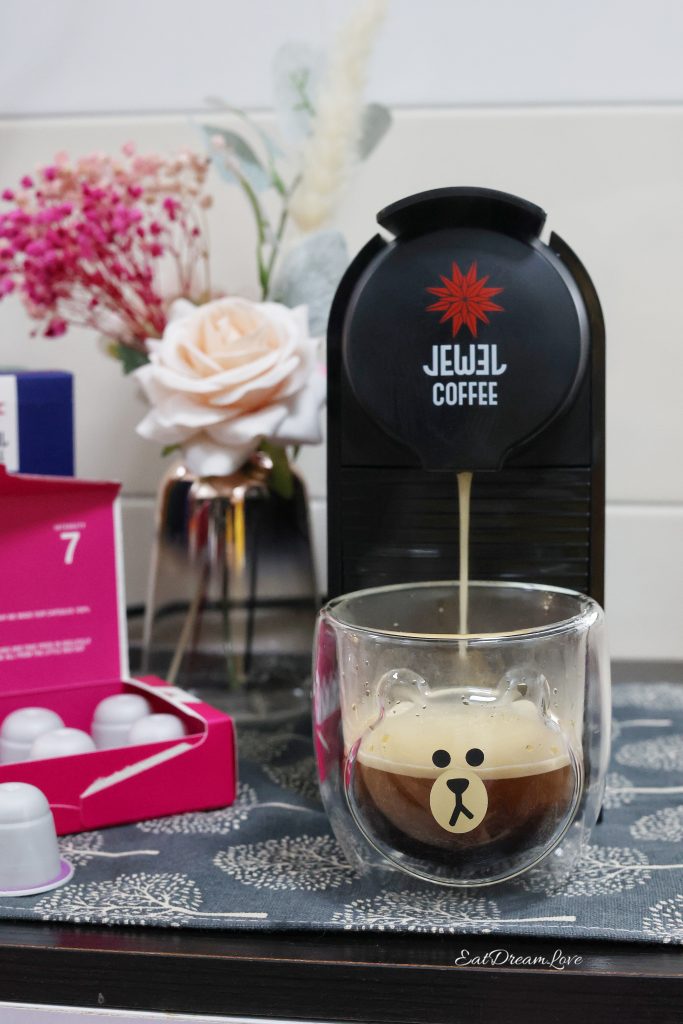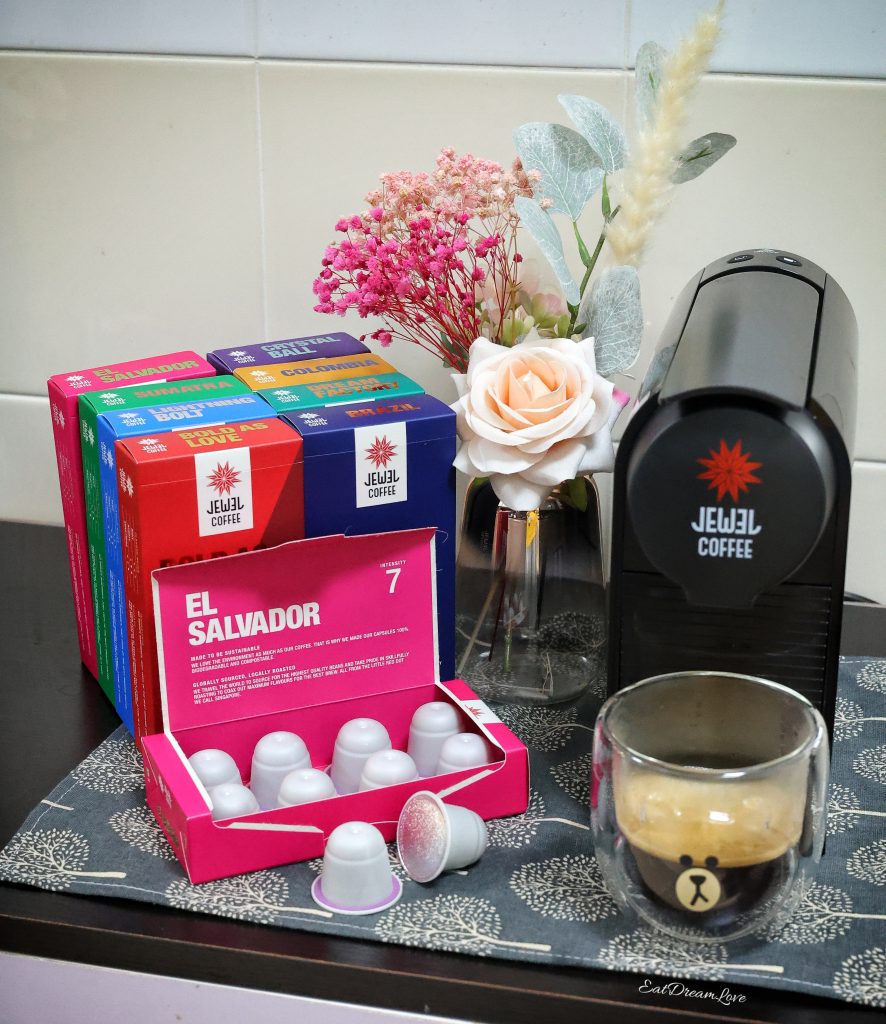 I like that they got a good variety of capsules to choose from. The capsules are Nespresso compatible and 100% biodegradable and compostable. Their beans are globally sourced and locally roasted! Currently, there are 8 types of capsules to choose from. There are 4 single-origins (El Salvador, Brazil, Sumatra and Colombia). There are also 4 blends (Crystal Ball, , Dream Factory, Lightning Boltand Bold As Love). They will be introducing more single-origins and blends in future. The coffee beans are also halal certified! Great for our muslim friends! I prefer to have lower intensity for my coffee. Hence, I prefer the El Salvador as it has the lowest intensity – 7. The trees are also grown at high elevation in a farm of Las Brumas near the City of Santa Ana (more than 1,450 meters above sea level). For stronger intensity, Bold as Love is a popular choice.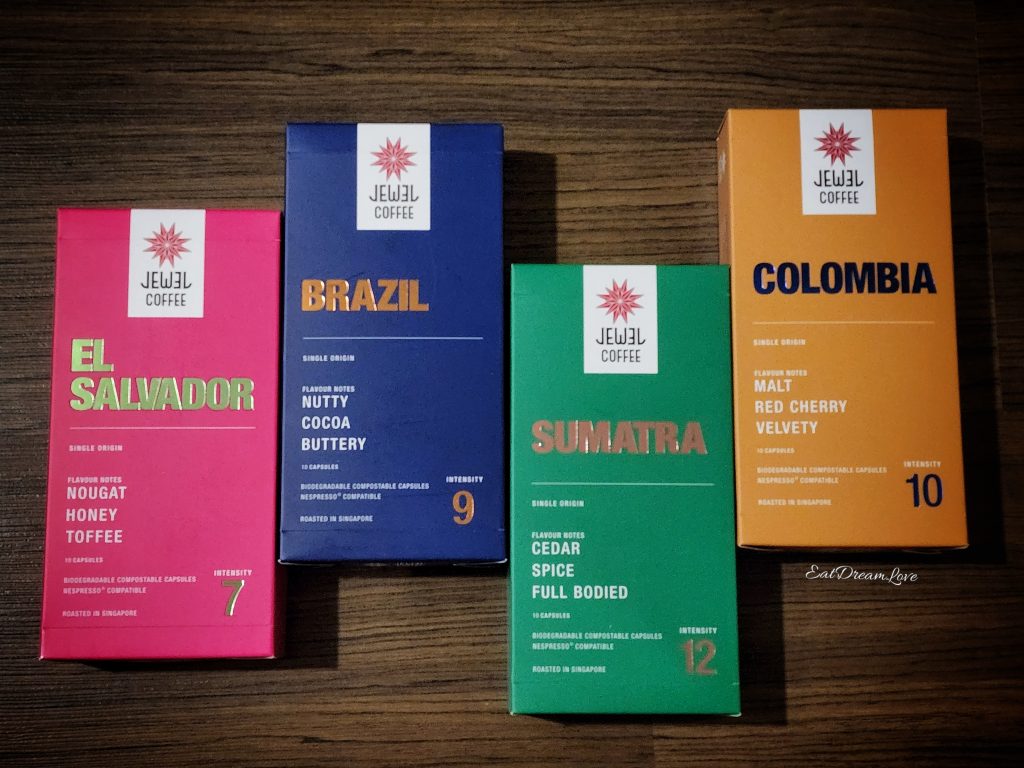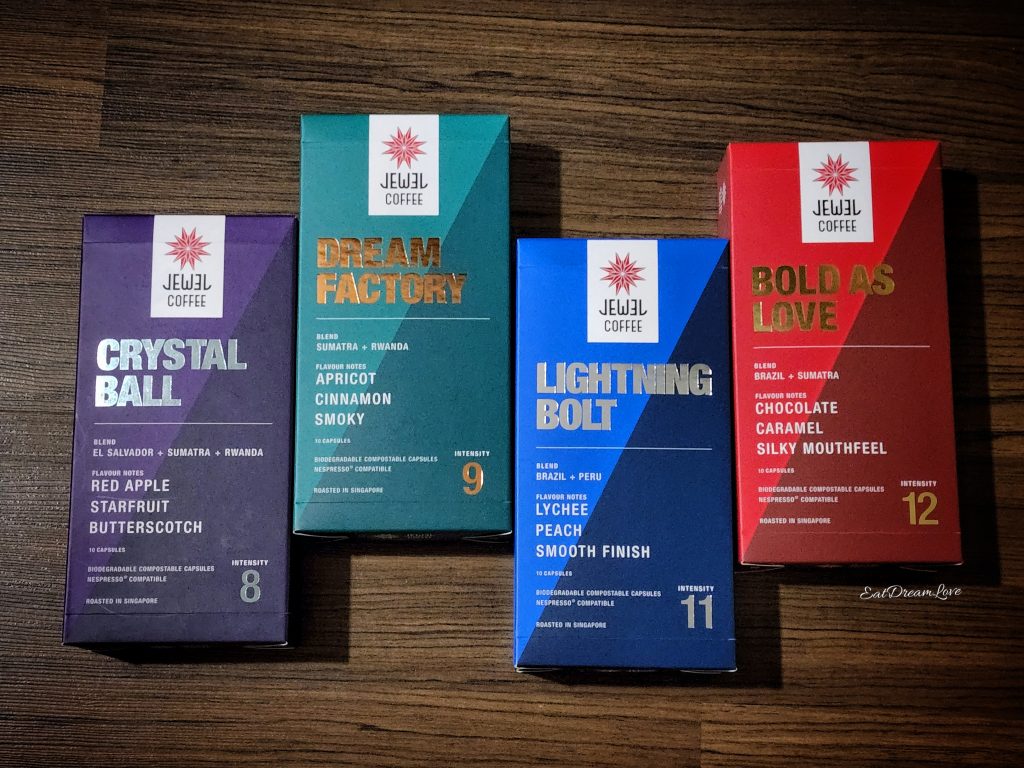 These days I also prefer to use Oat Milk as it is lower in fat and saturated fat than cow's milk. Otis Oat Milk is a great healthy option. There are 3 types (Everyday, Chocolate and Barista). They are made with 100% Kiwi oats in New Zealand. The Barista version is a great barista alternative m!lk which is rich, balanced flavour. Their Everyday version is great by itself. It can also be used in smoothies or to use in cooking. I like that have a Chocolate version. I can use it to make my own mocha or hot chocolate, They are also free from dairy, soy, nuts and vegan friendly. Great for vegan lovers! It can also be used for muesli, smoothies, and even by itself. They are also high in calcium and fortified with vitamins (D2, B2 and B12)! Yay lets cheers with Otis Oat Milk!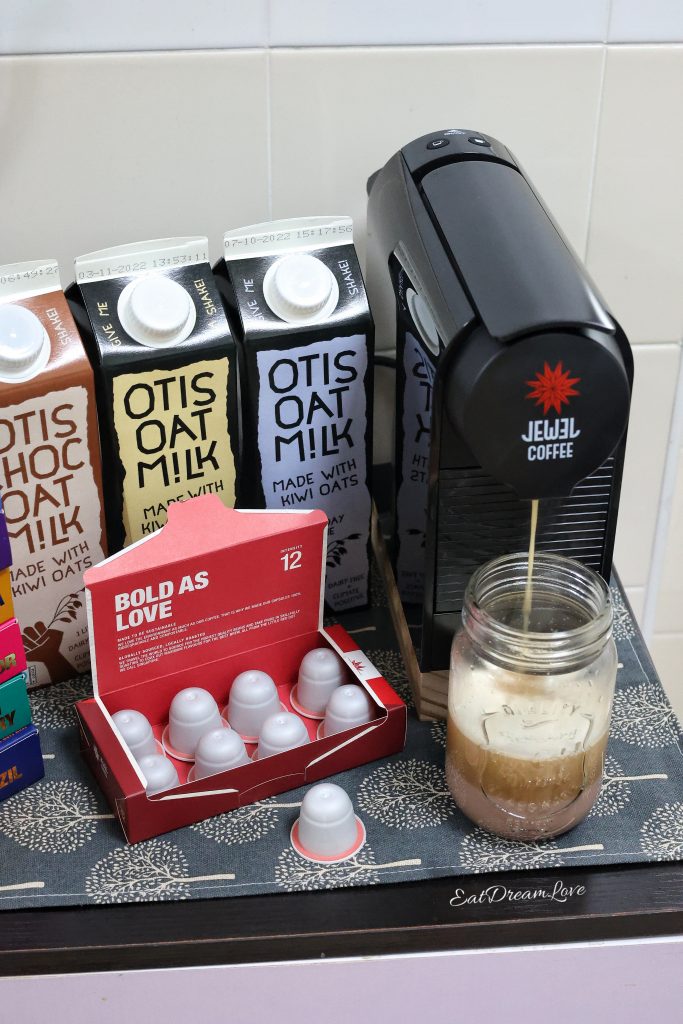 The post is brought to you by Jewel Coffee.
Address
22 New Industrial Road, Primax, #06-16, Singapore 536208
Phone
+65 6297 8143
Whatsapp Contact No.
+65 8450 8677
Email
admin@jewelcoffee.com
Website
View Website
Facebook
View Facebook
Instagram
View Instagram
Promotion
Promo Code: EILEEN8 to enjoy 8% storewide discount at Jewel Coffee.
– Valid till 30 Sep 2022
– Limited to one use per customer
– Not applicable to promotional items, subscriptions, and gift vouchers