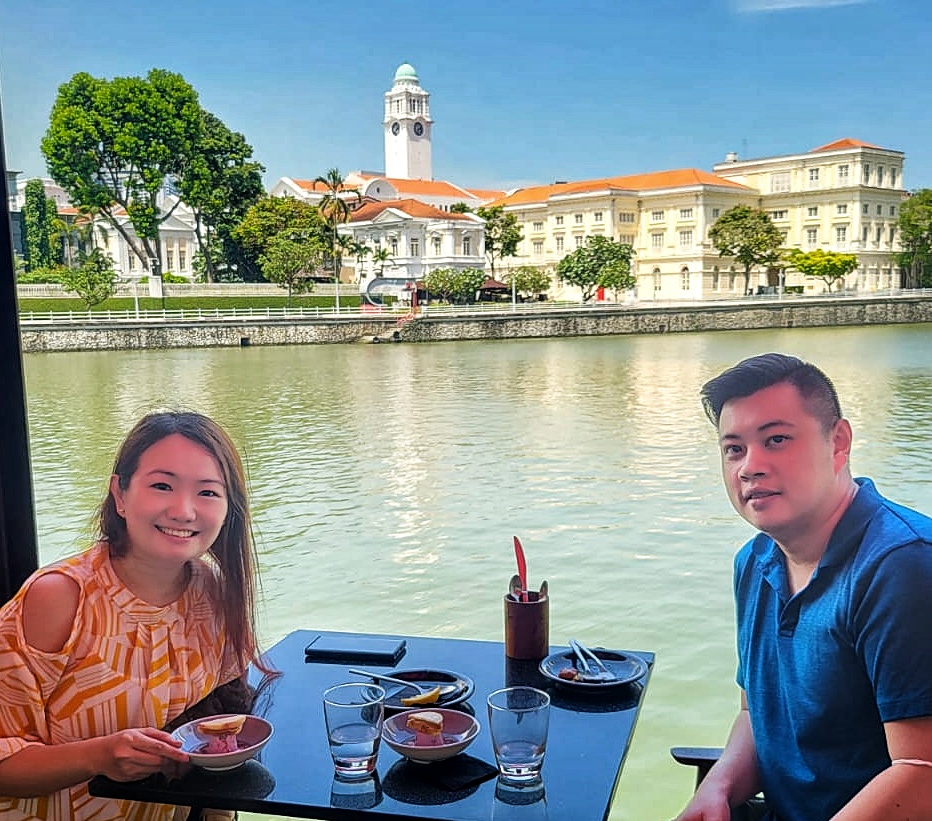 European Restaurant & Bar, La Belle Epoque (which means 'the golden age' in French) opens on 3 February 2022 in beautiful and vibrant Boat Quay. It is helmed by dynamic, creative and passionate Chef Firdauz Nasir, who has garnered a wealth of experience over the past 15 years under the tutelage of Master Chefs such as Chef Kentaro Torii, Chef Jeffrie Siew, Chef Christopher Millar and the late Chef Eng Su. It is a three-storey restaurant that is ideal for any occasion. You can choose to dine alfresco and enjoy beautiful view of the historic Singapore River with the gentle breeze in boat quay.
They are now offering value for money 3-course lunch sets at S$17.80++ (Starter, Main, and Dessert). With the restrictions eased, more people are returning back to office. This place is definitely great for the office warriors in the area. A lovely lunch break!
There are 3 options available for starter (Panzanella Garden Salad, Smoked Duck Caesar Salad and Soup of the Day). We had Mushroom Truffle Soup for that day. Love the truffle aroma. The salads were refreshing with crunchy vegetables.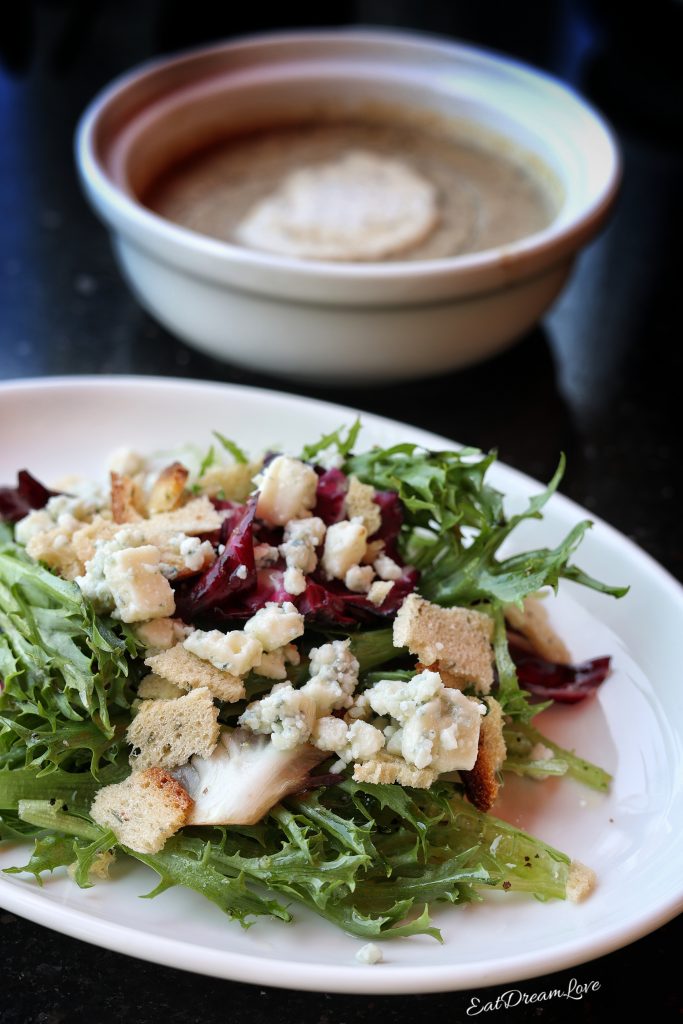 There are 5 mains to choose from. My favourites are the sea bream and roasted chicken!
Battered Sea Bream served with Blue Potato Chips & Garlic Aioli
I love the crispy batter with flaky and creamy fish meat inside. The blue potato chips also paired well with the battered sea bream as it lends a slight sour flavour to the dish.
Roasted Chicken
This is a very creative dish. The chicken is de-boned and sous vide, baste with butter, garlic and herbs. The chicken is so tender! It also come with delicious smooth truffle mash.
Hearty Lamb Stew served with Vegetables and Toasted Focaccia Sourdough Bread
The stew is rich and flavourful. It will be perfect if the lamb is more tender. The stew is a great dip for the bread too.
Prosciutto Iberico All'Aglio
They tossed Handmade tagliolini with iberico ham, chillies, coriander, garlic and tomatoes. It is not overly rich with garlic flavour. It will be perfect if there are more iberico pork slices.
Lasagna
Lasagna is a great comfort food. Their semolina pasta layer is handmade! It comes a great combination with béchamel, tomato sauce,minced beef and pork ragu with mozzarella cheese. The cheese and tomato flavours are in great harmony.
The lovely lunch set ends with a refreshing and milky Peach Panna Cotta with berry's soup and flat savoiardi biscuits. It brings me the flavour of spring. Eat the biscuit before it gets overly soaked in the soup.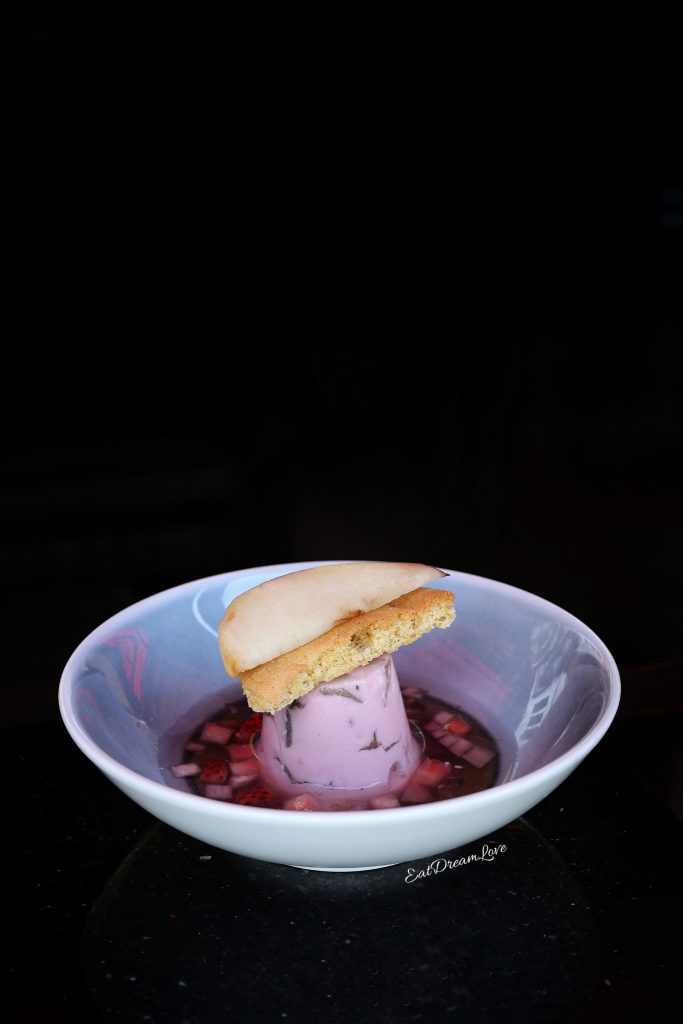 This post is brought to you by La Belle Epoque Restaurant & Bar!