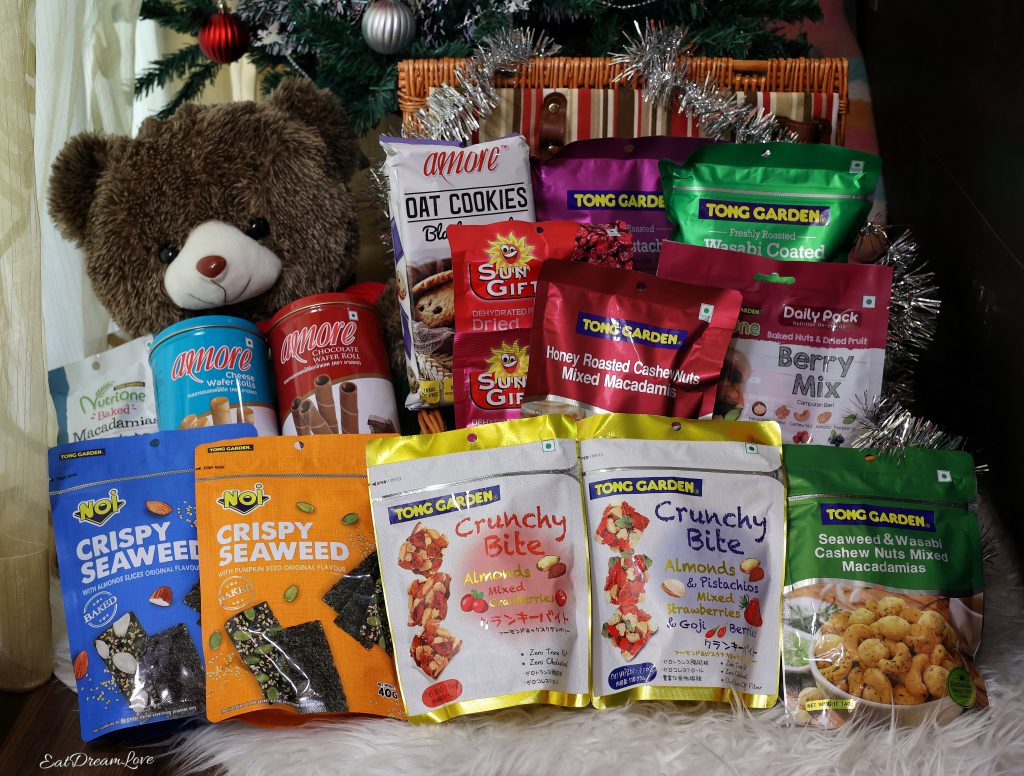 Tong Garden has a great variety of products from Nuts, Dried Fruits, Seaweed, Biscuits, Chestnut to Popcorn! My family and I are a fan of their nuts and also their wafer rolls! I am so excited about more of their products!
Crunchy Bite is very addictive! It makes snacking less guilty! It is such a delicious and healthy snack. Love the harmony from nuts like Almond and Pistachios with dried fruits like sweet dried strawberries and superfood goji berries. They have a few different flavors like Crunchy Bite Almonds & Pistachios Mixed Berries and Crunchy Bite Almonds Mixed Cranberries.
Amore Wafer roll are my favourite snack! So nostagic! Every Chinese New Year, I always look forward to the loveletters. My favorite childhood memories. I love the Cheese and Chocolate flavour most! So addictive! Great to munch together with a nice cup of coffee or tea. They also have Vanilla and Peanut Chocolate Flavour!
Do you love seaweed! It is my love! It is highly nutritious with other health benefits like helping with thyroid function. NOI's baked seaweed is baked without any oil. This Crispy Seaweed is a guilt-free snack! I love the crunch from the seaweed with another layer of crunch from the nuts. Yay! Perfect for sharing too! It is also Convenient to consume in single-serve packets. The Pumpkin seed and Almond slices are my favourites.
I always love to have cookies when having coffee or tea. Oat Cookies Blackcurrant is a great pairing. It is chewy and fruity.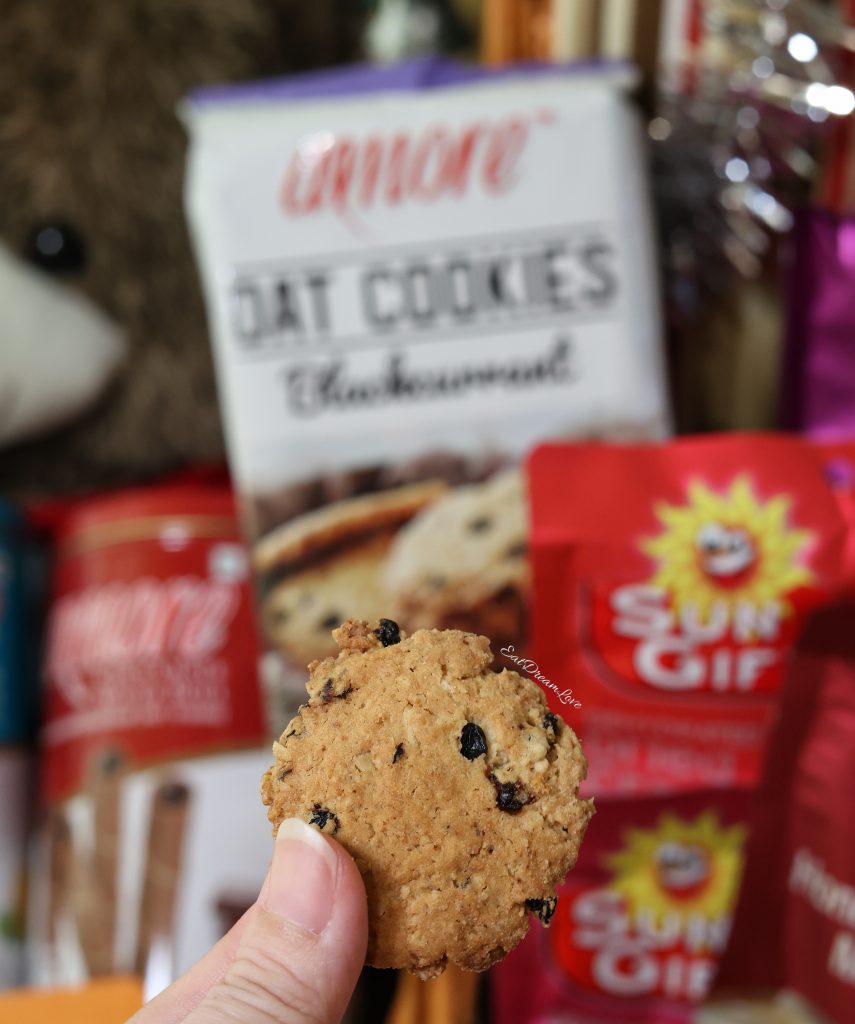 My family and I love nuts! They are always so addictive! They are the best snack for me as they are great source of many nutrients and loaded with Antioxidants! My favourite are Salted Pistachio, Honey Roasted Cashew Nuts Mix Macadamia, Seaweed & Wasabi Cashew Nuts Mix Macadamia, Nutrione Baked Macadamia and Wasabi coated green peas. I always love the Wasabi Kick from the nuts! So shiok. I love the buttery, sweet and delicate Macadamia nuts! Pistachios has great depth of flavours and fun to eat! They are always my must have at festive occasions like Christmas and Chinese New Year
Dried fruits like Sungift Dried Cranberries and Sungift Jumbo Medley Raisins are my favourite snacks. I also love to add them in my oats breakfast! My family also love to use to bake bread. My boys are also fan of raisins.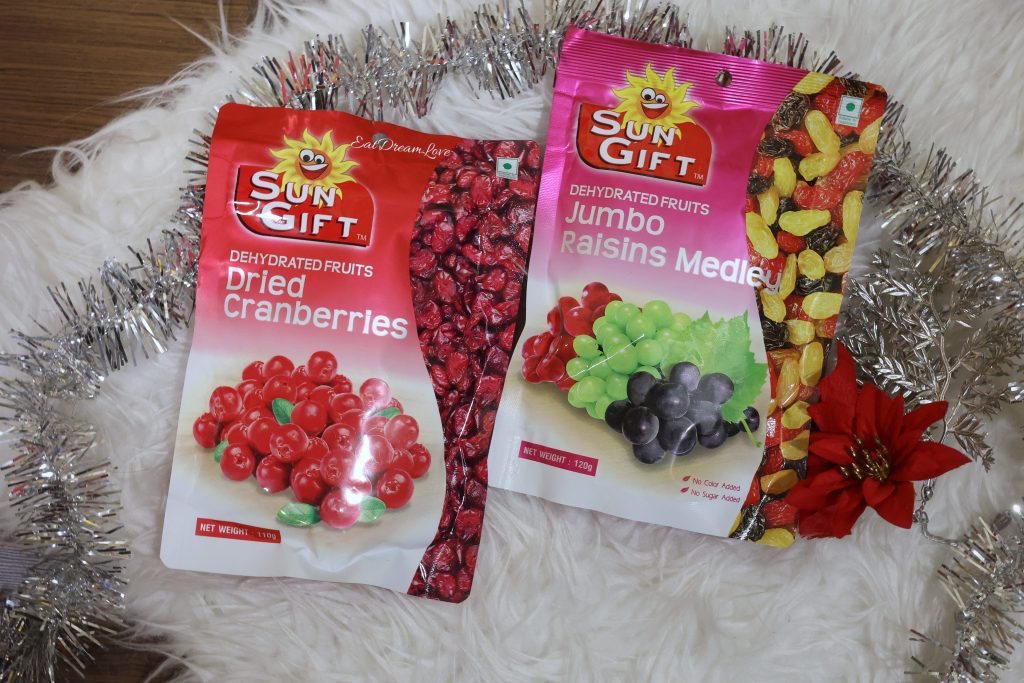 Nutrione Daily Pack Baked Nuts & Dried Fruits – Berry Mix is very convenient for me! It is the best of both worlds! There are 7 satchets! Each satchet is a harmony of nuts and dried fruits. It comes with a good variety of flavours and textures! Macadamia, walnuts, almonds, cashews and pumpkin seeds are paired with dried blueberries, cranberries and jumbo Thompson raisins to create and assortment that is a classic match. It also has an Innovative split packaging packs the nuts and dried fruits in separate compartments, ensuring optimal texture as the nuts stay crunchy while the dried fruits remain enticingly juicy! So creative!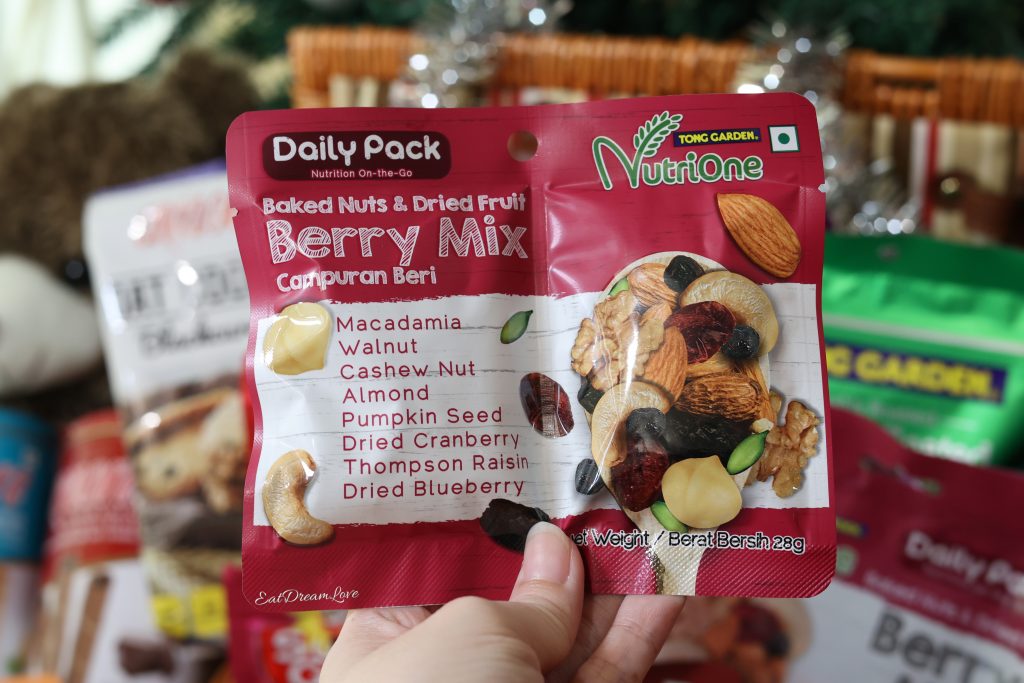 This post is brought to you by Tong Garden!