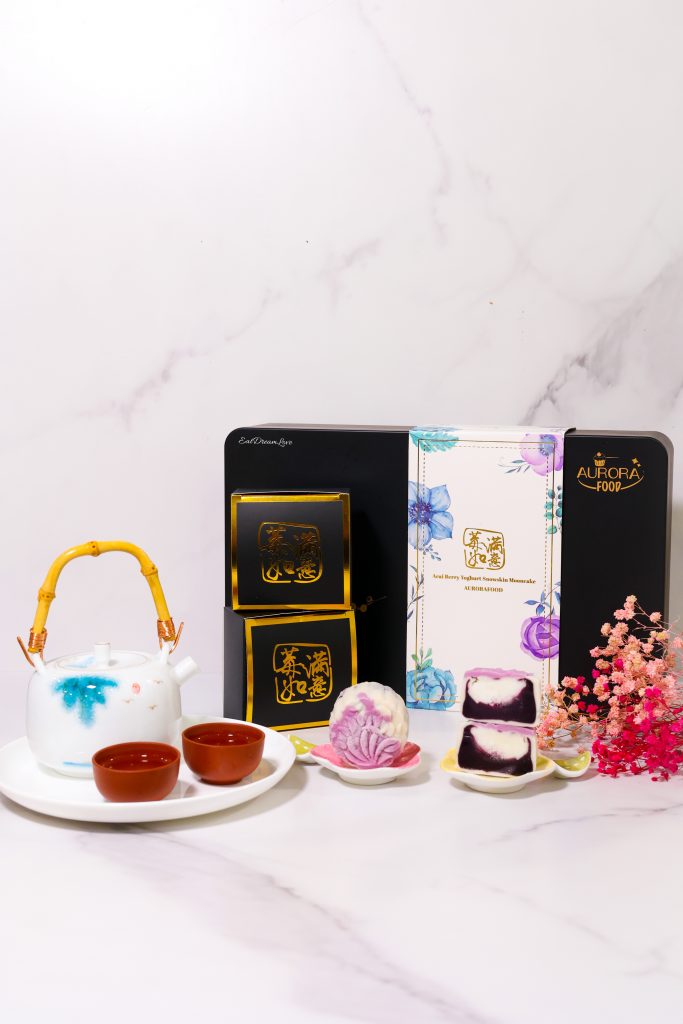 Aurorafood is a startup company co-founded by 3 food scientists from NUS that dedicates toward providing food with slower sugar release and lower glycemic index (GI). Awesome! This is definitely good news for people with sweet tooth. We often heard a lot of bad things about sugar. Hence, a lot of us refrain from eating sweet food like the delicious desserts. Glad that Aurorafood is making sweet healthier! Now, we can enjoy it without so much guilt!
Mid-Autumn 2022 is around the corner! Aurorafood has brought us Açaí berry yoghurt Snowskin mooncakes! Do you like Açaí berry? I LOVE Açaí berry! It has great benefits like it has an incredibly high amount of antioxidants! Beating out other fruits like blueberries and cranberries! Antioxidants are important because they help to neutralize the damaging effects of free radicals throughout the body. We need the free radicals to be neutralized as they can damage cells and lead to diseases like diabetes, cancer and heart disease. Açaí berry yoghurt Snowskin mooncakes use real Açaí berry and blue berry, containing natural antioxidants and probiotics. Most importantly, it has a lower GI, therefore is good for blood sugar management! Awesome! Delicious and great for our health! How can we not have it! The mooncake is so delicious. It is not overly sweet. It contains semi-sweetened lotus paste with Açaí berry powder and fresh blueberry! Not forgetting Greek yogurt filling with live probiotics! It adds a bit of zing to the mooncake. Refreshingly guiltless sweet treat!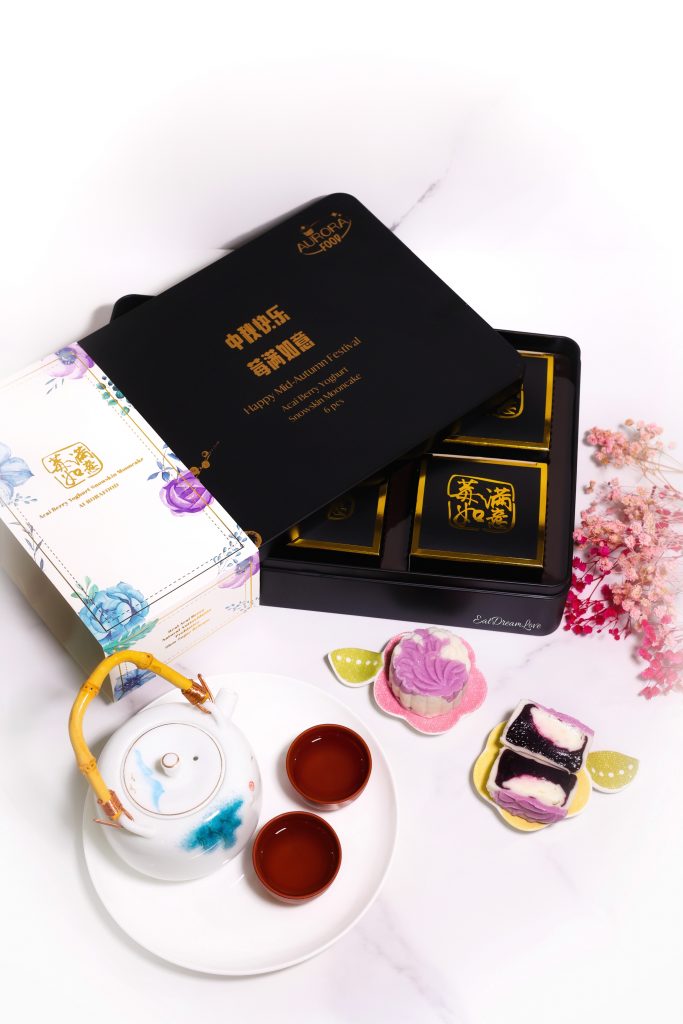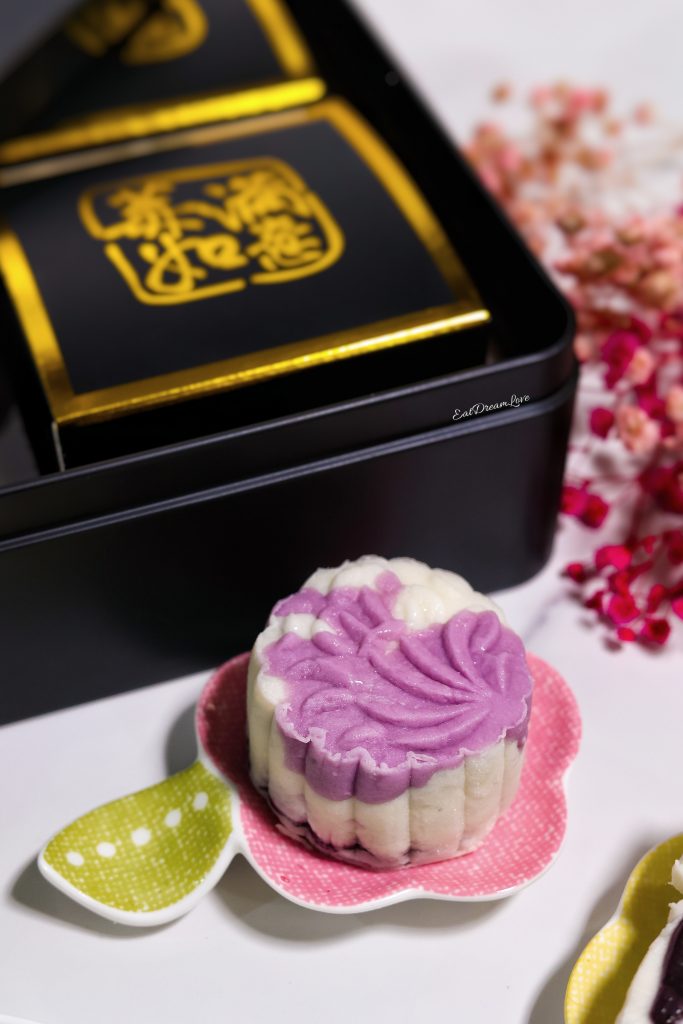 Thank you Aurorafood for sending these delicious and healthy snow skin mooncakes!