Preparing Yusheng for Chinese New Year~ What is Yusheng? Yusheng (魚生), or Lo Hei – Prosperity Toss (撈魚生) is a Cantonese-style raw fish salad. We often eat it when we are celebrating Chinese New Year. It is my favourite dish. A great appetiser before we feast. I especially love the tossing as it uplifts the Chinese New Year mood. This year our tradition of Lo Hei is very different due to Covid-19. According to guidelines issued by the Ministry of Health, masked diners will need to refrain from screaming auspicious phrases as we toss their yusheng.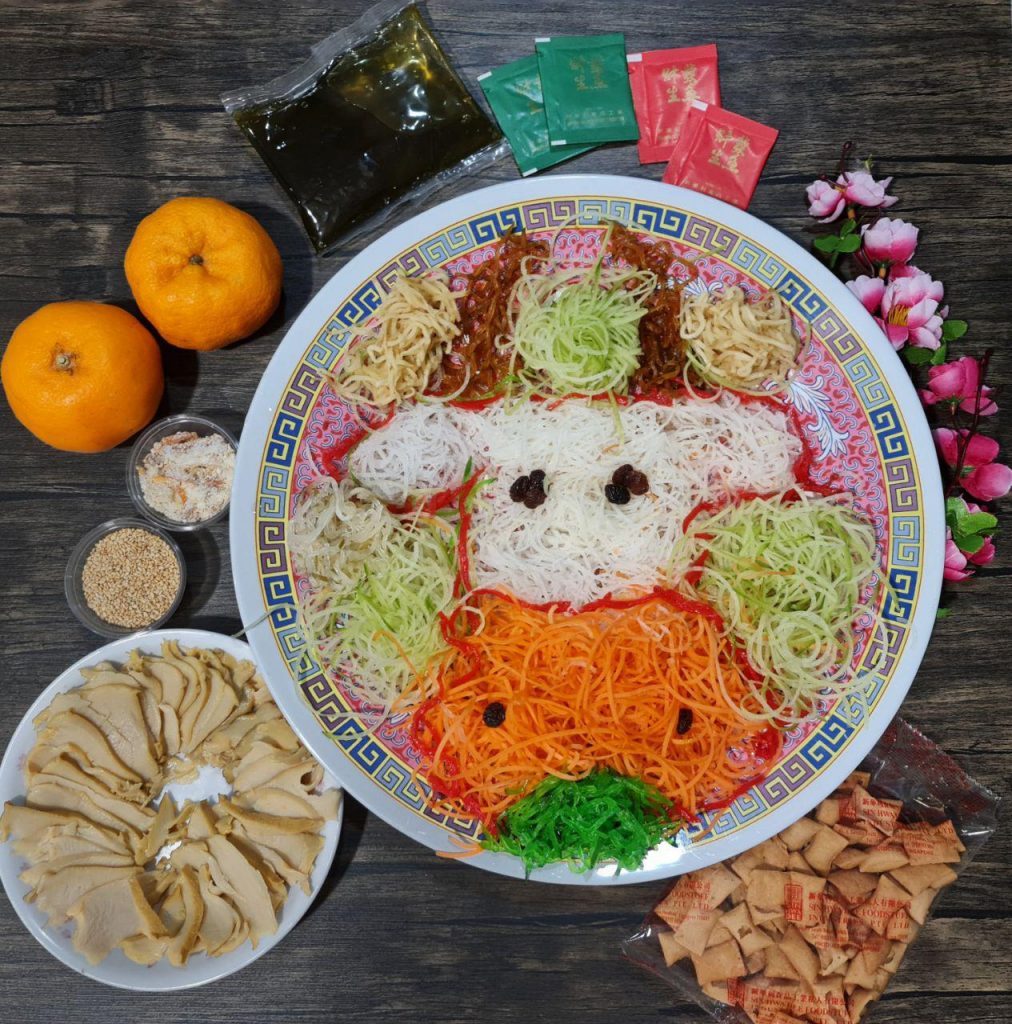 For many years, I always order my yusheng from restaurants. I had a few bad experience like late or missing delivery or long self-collection queues. Since last year, I decided to prepare yusheng for my family especially for Chinese New Year Eve. It is actually pretty easy. I bought ready-prepared shredded vegetables from Fairprice, ready-packed yusheng ingredients and abalone from New Moon. I love to squeeze some creative juice and come up with cute design for the zodiac of the year. This year I attempt to make the yusheng looks like Ox. haha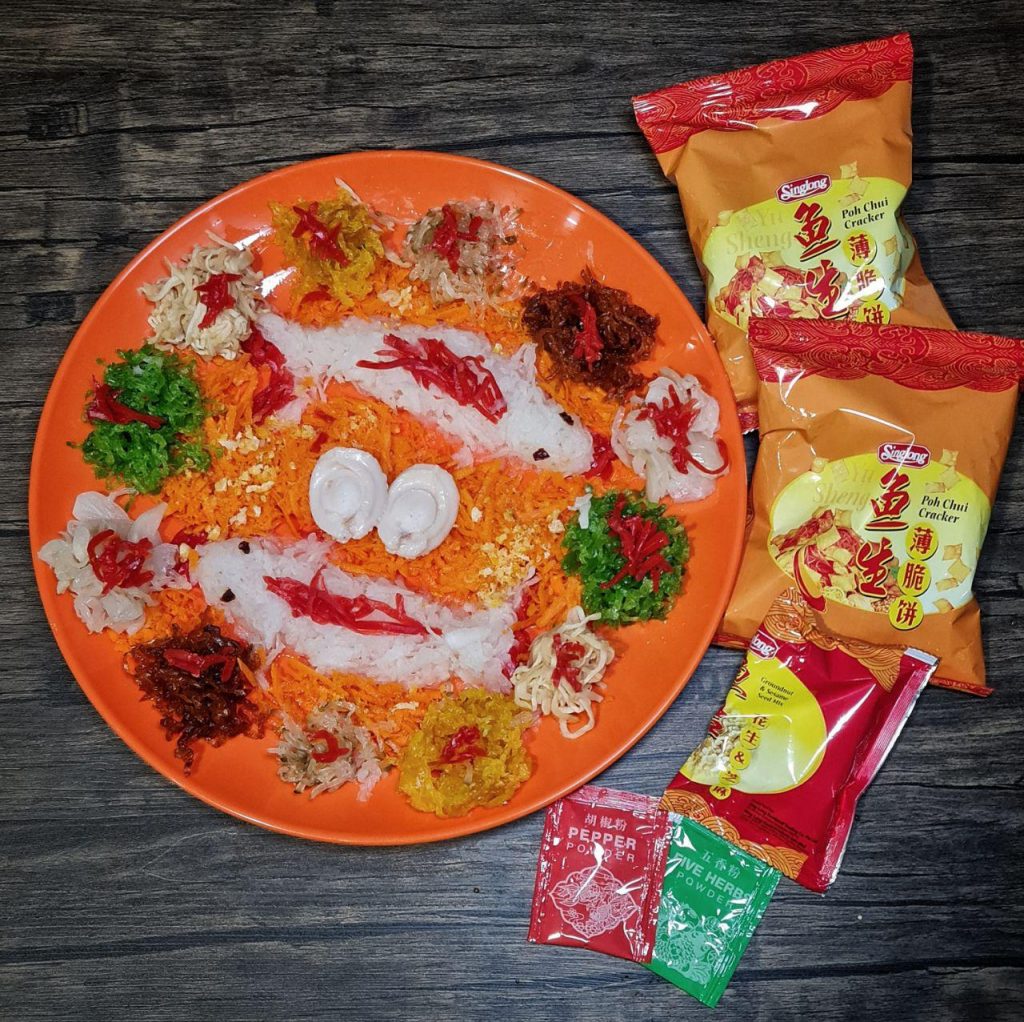 This is my 2nd attempt to prepare for celebrating the 7th day of Chinese New Year. According to Chinese mythology, Humans are created on the 7th day after the world is created. Happy Birthday to Everybody! Traditionally, chinese loves to celebrate with yusheng. I created 2 Kois design instead. This 2nd try I didn't manage to buy the shredded vegetables. Hence, I shred my own carrot and radish. I even created my own sauce using honey and apple cider vinegar. My family still enjoys it!~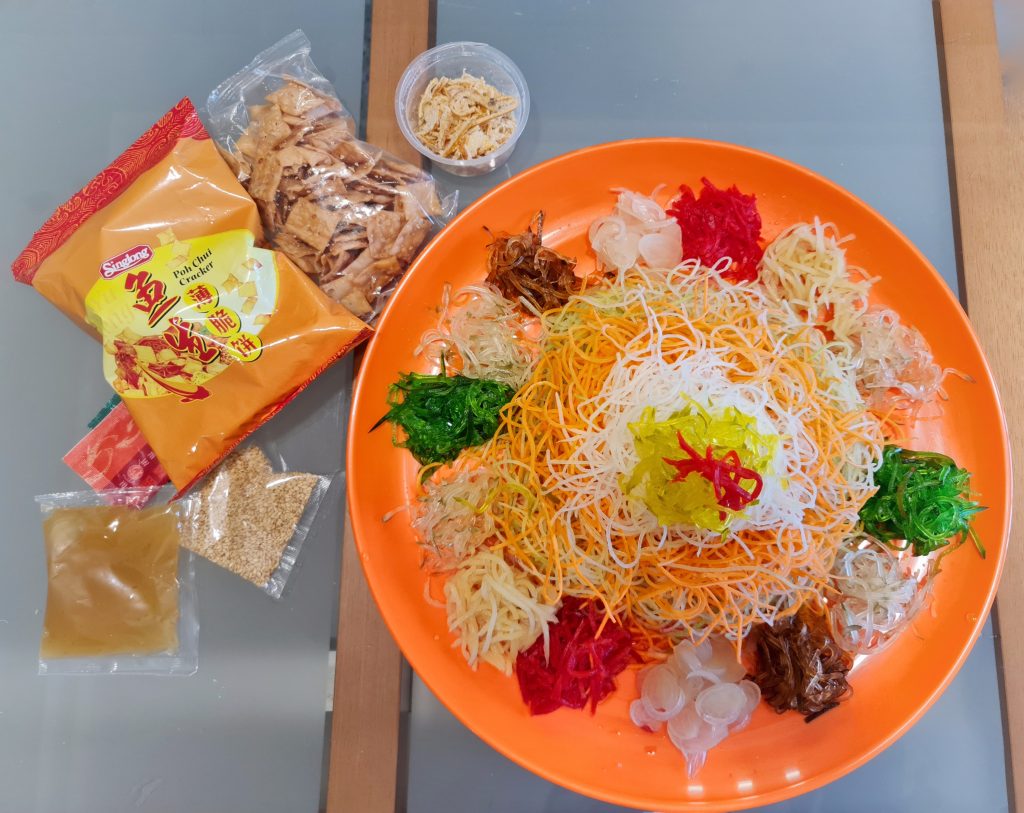 My 3rd attempt. This round I did a simple style. Haha save time and efforts.
Happy Chinese New Year 2021!