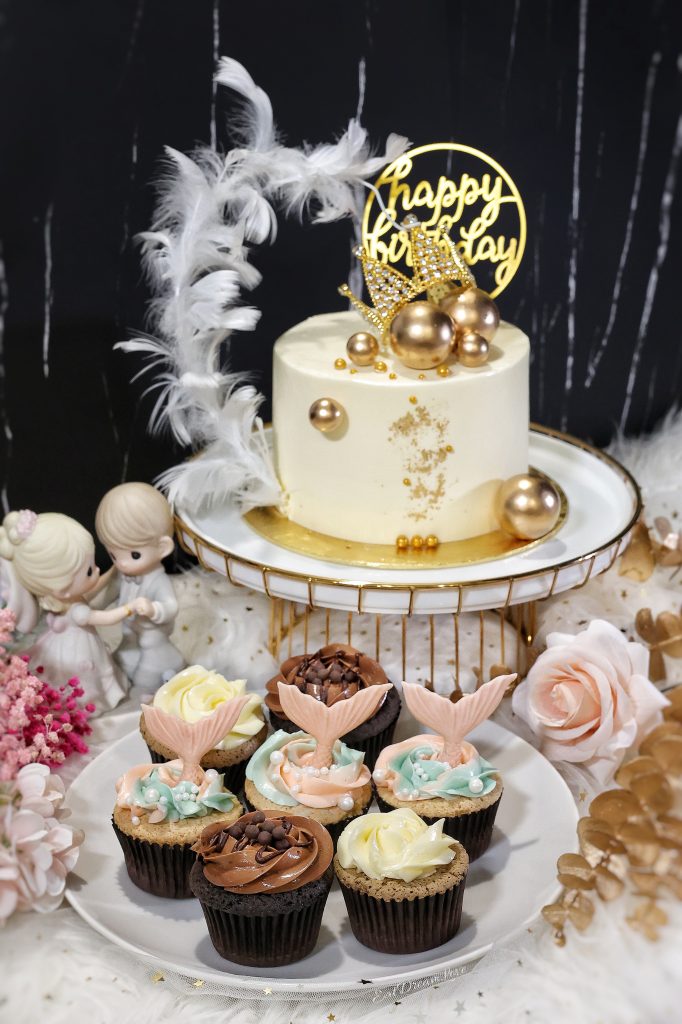 Looking for pretty yet tasty cakes? Look no further! Check out the cakes by Honeypeachsg Bakery. The bakery is set up by two passionate artisanal cake artists! I like that they limit the use of fondant decorations in our cakes. I always prefer cream cakes as the fondants are made from very sweet icing. The Honeypeachsg Bakery has a wide variety of cakes like floral cakes, gender reveal cakes, kids cakes, Longevity cakes, Macaron cakes, men cakes, mermaid cakes and wedding cakes. It is almost like they have a cake for any occasion! Their designs are so creative and innovative!
Royal Crown Cake
I have gotten the Royal Crown Cake. It instantly caught my eye! It is the perfect cake for the Queen! Thats me! at least in my house! Haha! It is so gorgeous. I love how they play the gold color on the cake. The elegant gold crown, gold flakes, gold balls, and gold birthday cake topper are in perfect harmony. The whimsical feathers gives it a magical touch. The cake is best eaten within 2 days. I chose strawberry short cake flavour. The cake is quite soft and love strawberries slices inside. My boys love strawberries. It will be perfect if it is more fluffy with lesser cream at the side. Note: If refrigerated, kindly take out the cake at least 45 mins – 1 hour prior cake cutting session to let the cake thaw as this is to ensure the softness of the cake.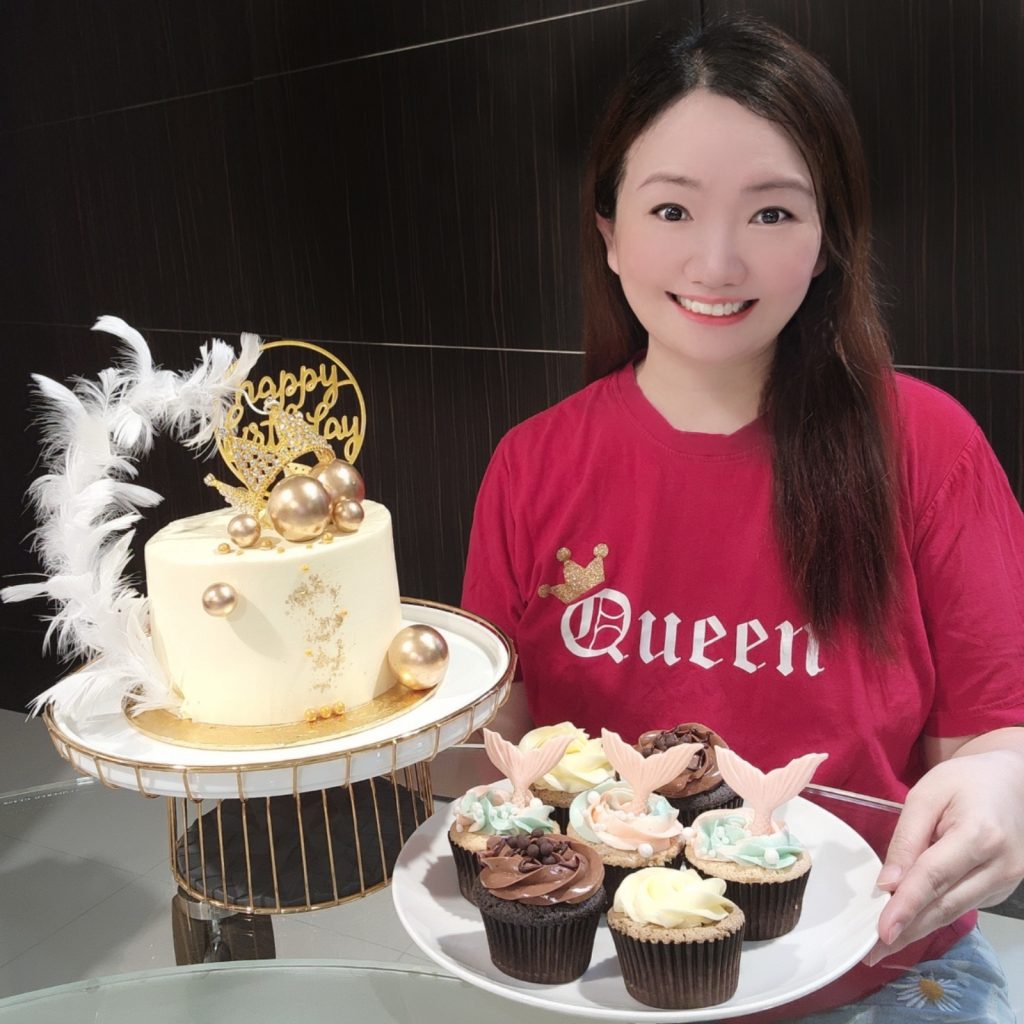 Mermaid Ombré Swirl Cupcakes
oh my! These cupcakes are mesmerizing! Even my boys love it so much! They keep asking fot the tails! Haha! The Mermaid tail is deliciously made of white chocolate. The ombre swirl is simply Whimsical! They are definitely perfect especially for parties and dessert tables. They are so soft and the cream smell so good when they arrive! We chose vanilla raspberry flavour. The raspberry flavour is not very prominent.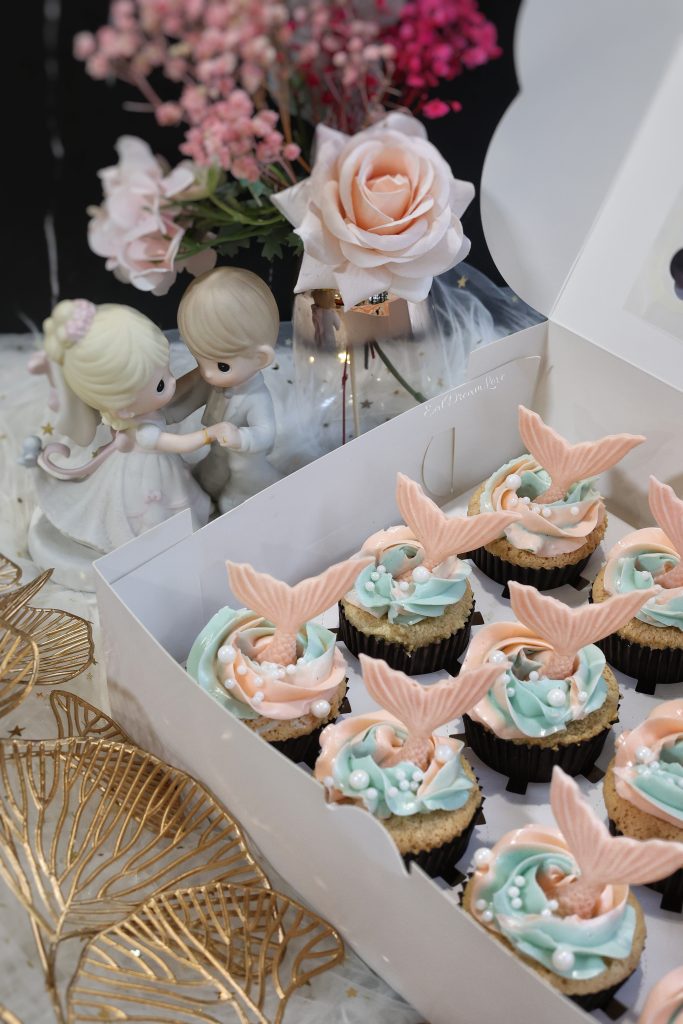 Assorted Gourmet Regular Cupcakes
We also tried their Assorted Gourmet Regular Cupcakes. I can choose up to 2 flavours. (I would love to be able to choose more flavours though. Haha!) I chose their 2 popular flavours Double Chocolate and Earl Grey Lavender! These cupcakes are definitely perfect for birthday or party celebrations to share with our loved ones. The cup cakes are soft and moist! They are also great as gifts for our loved ones too.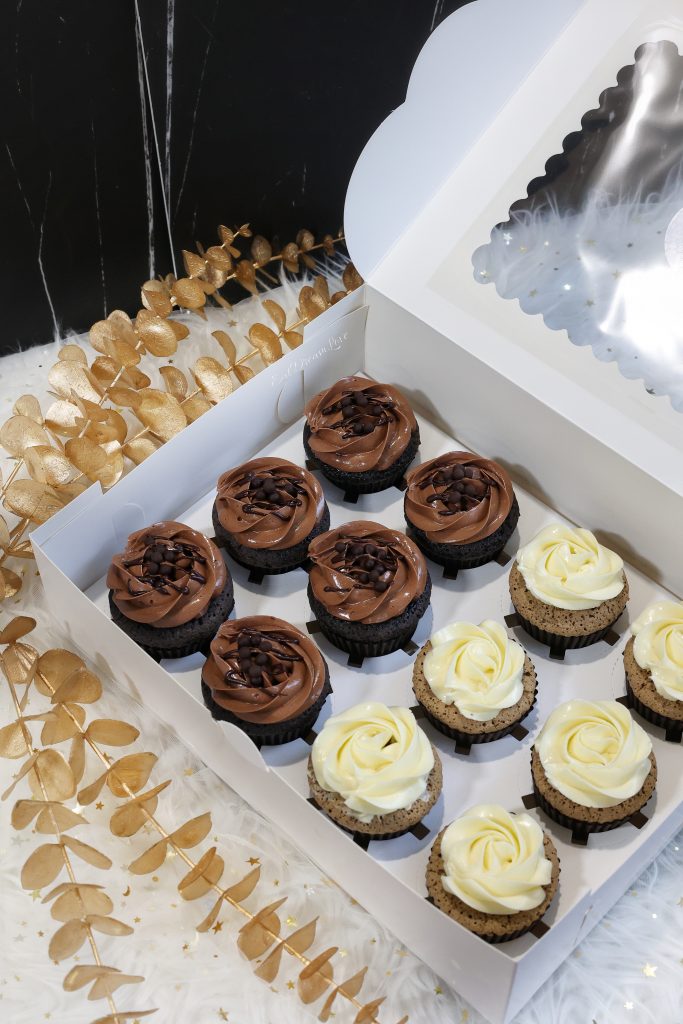 The post is brought to you by Honeypeachsg Bakery.