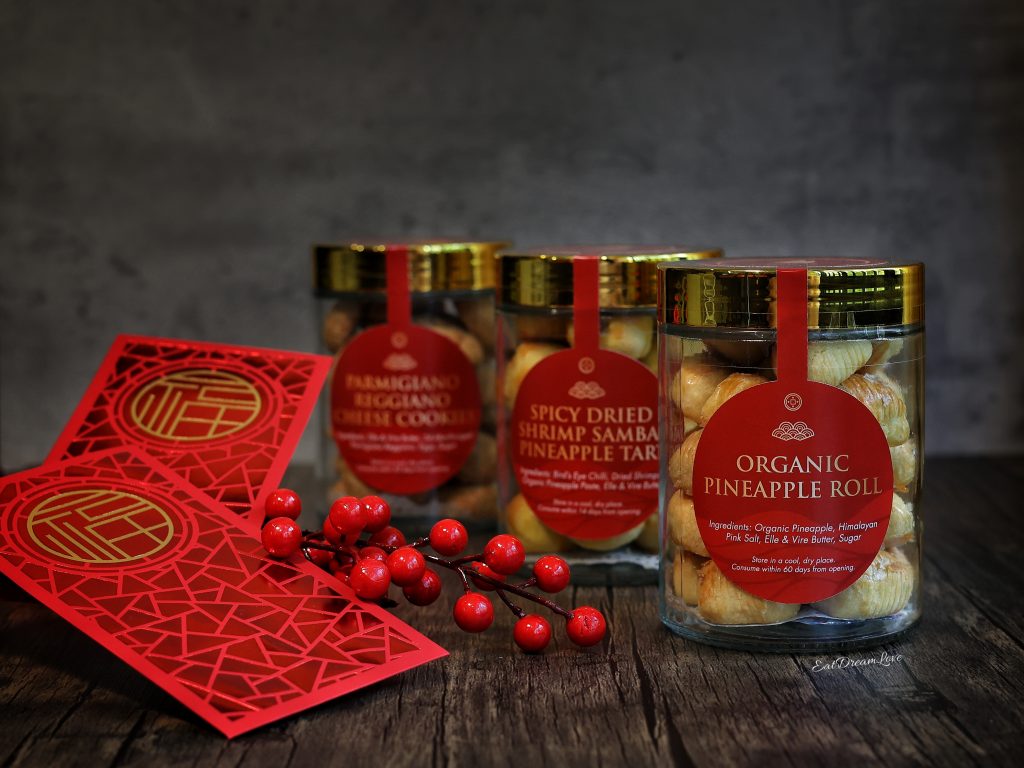 ONE°15 Marina Sentosa Cove has launched their Auspicious Trio. They are quite unique flavours. Great for adventourous foodies.
I love that they use glass bottle it makes the packaging feel more elegant too.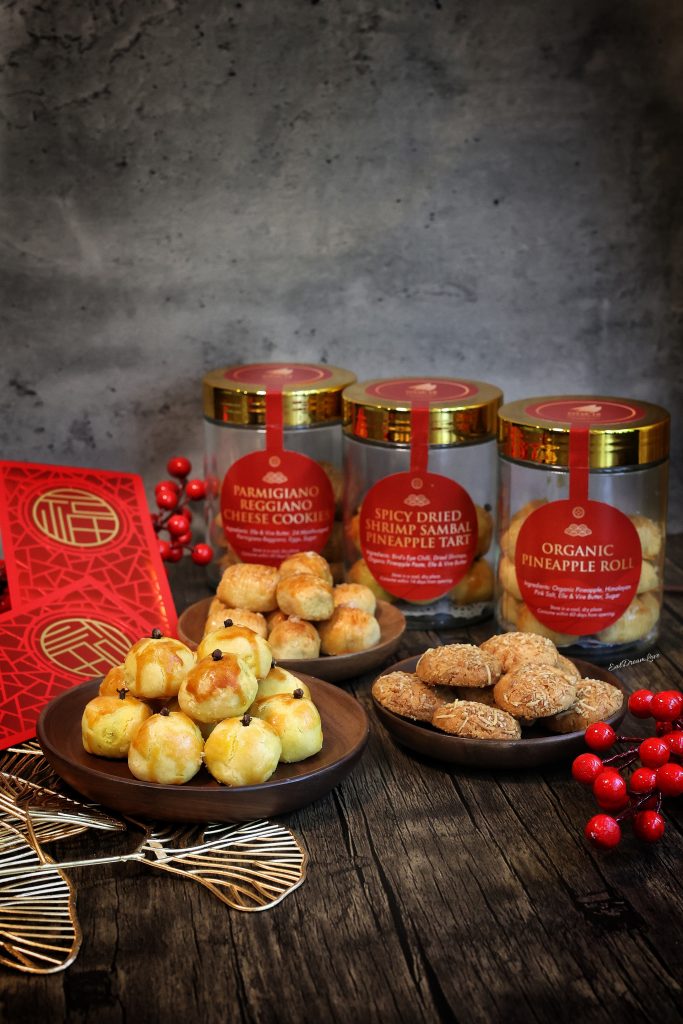 The Organic Pineapple Roll (Organic pineapple, Himalayan Pink Salt, Elle & Vire Butter, Sugar) is not overly sweet. Haha feel healthier that they use organic pineapple. The crust is so thin! Generous filling!
WOK15 Limited Edition Spicy Hei Bee Hiam Pineapple Tart uses Bird Eye Chilli, Dried Shrimps, Organic Pineapple Paste, Elle & Vire Butter. The spicy dried shrimps are dominant with little hints of pineapple. So creative to use Hei Bee Hiam with Pineapple. Great for Hei Bee Hiam lovers. An unique twist to the usual pineapple tarts.
Parmigiano Reggiano Cheese Cookies uses Elle & vire butter, 24 months-aged parmigiano reggiano, eggs, sugar. It is my first time trying Parmigiano Reggiano cookies. It has a very strong aged cheese aroma and flavours. Great for aged cheese lovers!
They also offers other festive delights. Perfect for reunion family and friends gatherings!
The post is brought to you by ONE°15 Marina Sentosa Cove.