~Aaron Crow's "Fearless! Cheating Death Nightly" show at Resorts World Genting~
I was honored to be invited again by Resorts World Genting to review my experience in their resort. They have a new show "Fearless! Cheating Death Nightly" that features "mystician" Aaron Crow! Cool! I have watched him in the "Britain's got talent" on Youtube. Aaron's appearance on the popular TV show "Britain's Got Talent" wowed both the audience and judges. Even Simon Cowell praised him that "That's a great act. I love the idea of watching something where there is a possibility that someone could actually die." Finally, I can see him in real! So Excited! The show is only available from 18 March 2016 to 15 May 2016 in Resorts World Genting. To Visitors at Resorts World Genting, don't missed this golden opportunity.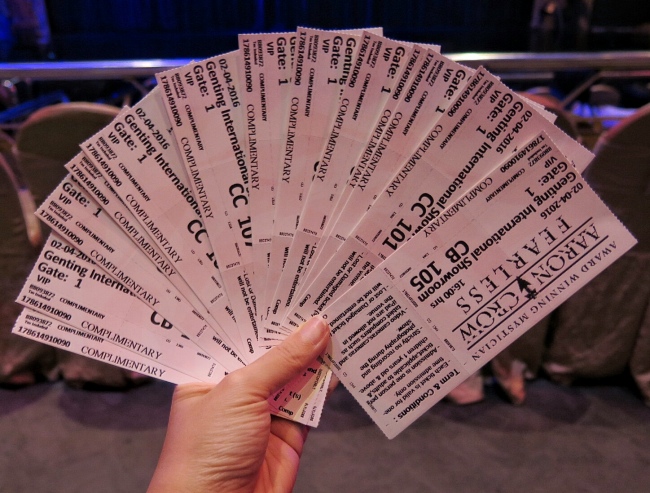 | | |
| --- | --- |
| Address: | Genting International Showroom |
| Website: | [View Website] |
| Price: | VIP – RM 118 (~S$40), PS1 – RM98 (~S$33), PS2 – RM78 (S$26) |
| Quick Review: | At about RM 118 (S$40) you get to watch the 1-hr show where u might be holding your breathe throughout. There is so much magical suspense, risky and mysterious stunts. Aaron Crow is well-known for his appearance on the popular TV show "Britain's Got Talent" which wowed both the audience and judges. The man of magical powers and eloquent silence simply just blow our minds with so many magical risky stunts filled with mystery and suspense. He engaged the audience in many of his acts. He covered his eyes with candle wax, tape and foil and attempt to cut the pineapple on the audience head. We sweat for her! I was also picked to be one of the audience for his SWALLOW NEEDLES act. Oh No..!!! We were also very impressed with his crew. The amazing host and The hot beautiful ladies! The show is available from 18 March 2016 to 15 May 2016. |
Check out my youtube video on the compilation of Aaron Crow pictures.
Here comes The "mystician" Aaron Crow! He look so stern….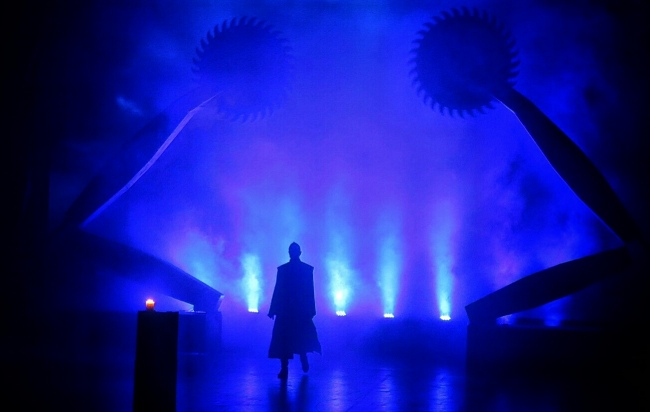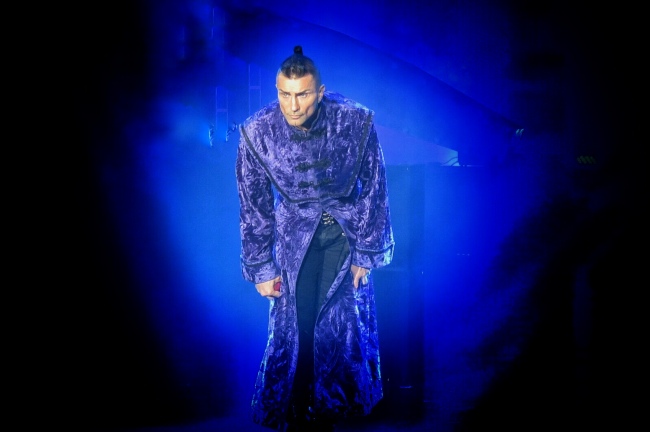 Ouch! he pour the hot candle wax onto his eyes….Seem so painful. He then tape up his eyes and covered with foil. We hold our breathe while he try to cut through the paper bag, break the wood plank and chop off the pineapple! We stress for the participants who were just randomly picked from the audience. Hooray! Glad they were safe and sound haha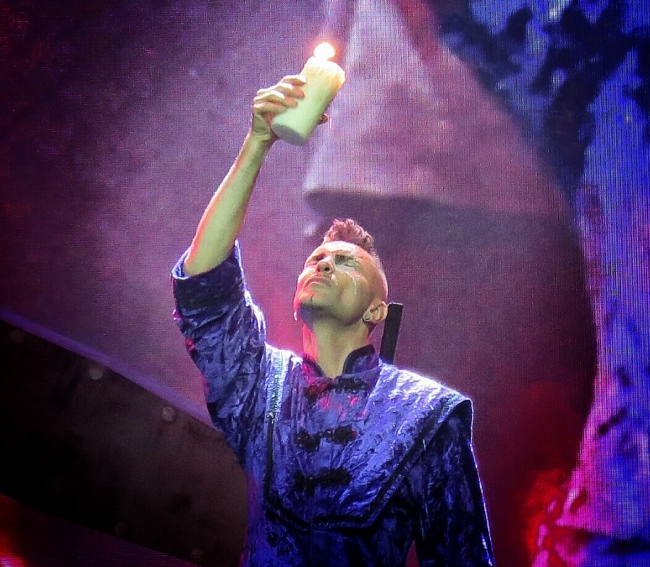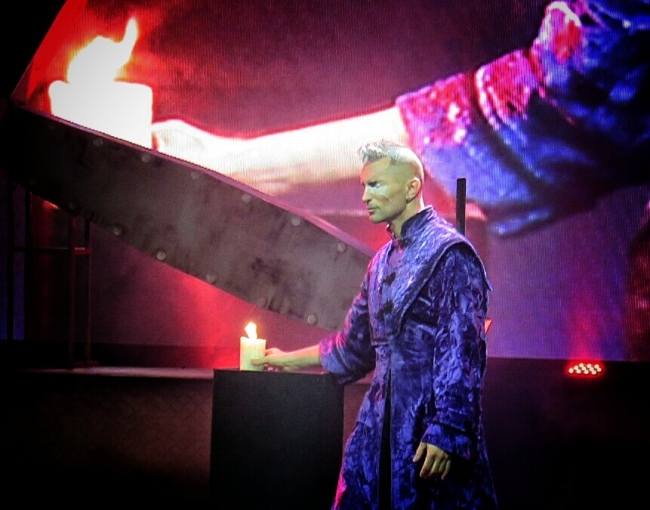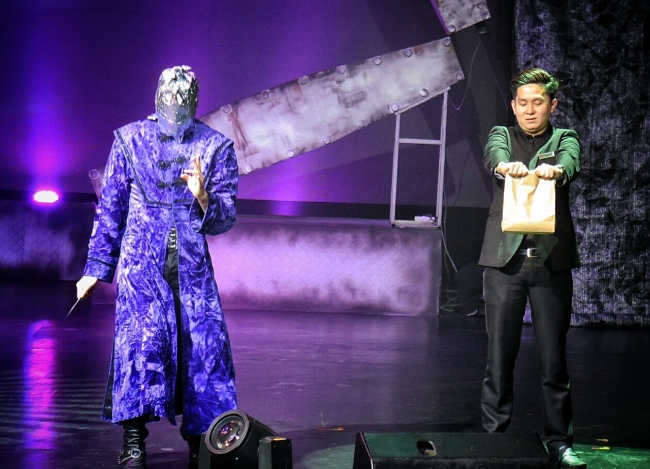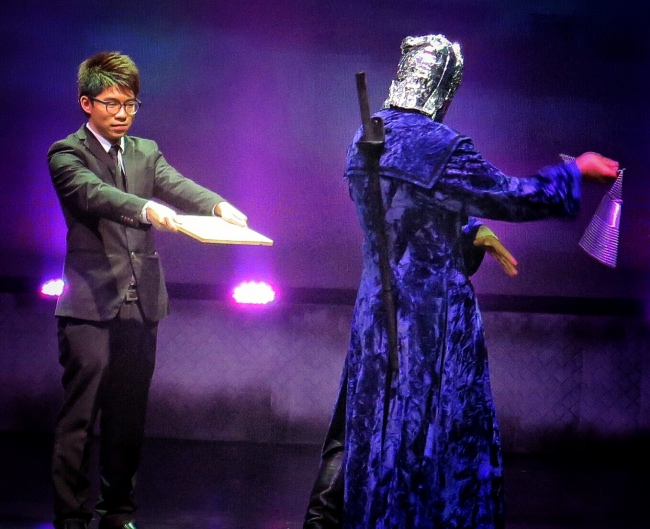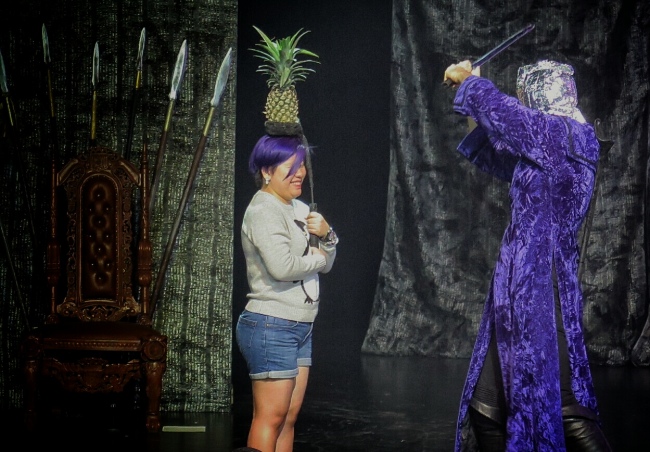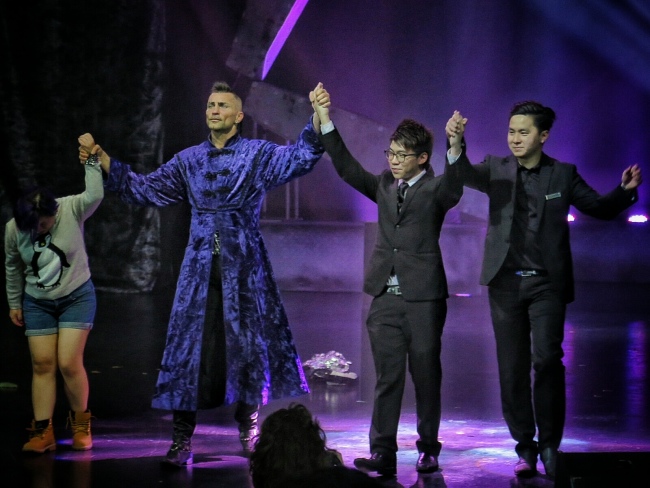 There were 5 paper bags. Inside one of them was a knife. It was randomly arranged. We didn't know which is the one with the knife This cute guy was picked from the audience to slam his palm into the random last 2 paper bags. Poor thing. So scary!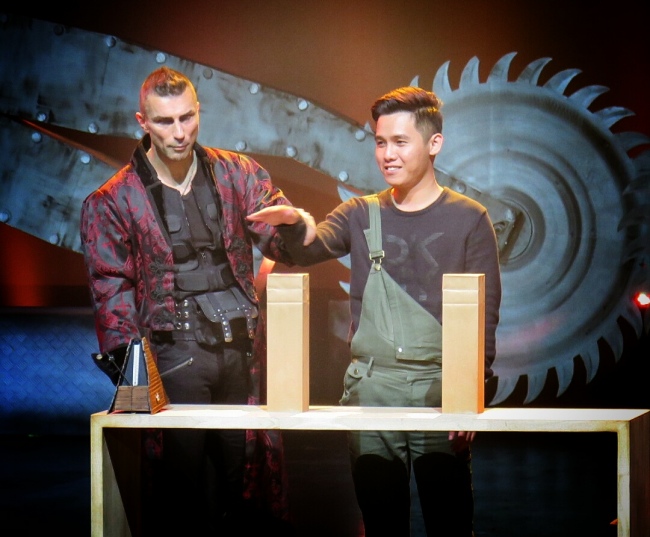 The amazing host from Aaron Crow show poke a nail into his face! Ouch!!! Look at that he was so close to the audience. He managed to pluck it out with no injury! Magic!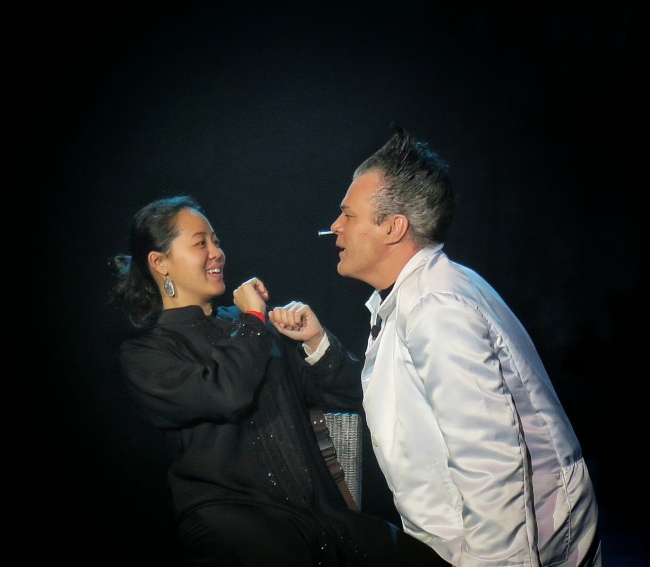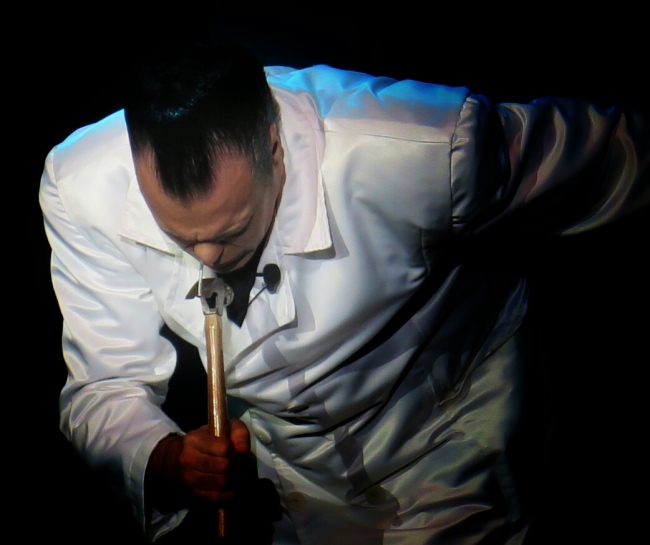 Wow Gorgeous Super Flexible Hot Babes! The guys must be drooling haha. So mesmerizing! They are so strong and flexible! Look at the poses that they have to do! Oh my goodness! *Envy*
Here comes my ACT! Haha I was "lucky" to be picked Haha.My first time to be in a magic stunt oh my. What does he want me to do with the sharp needle?!?! He asked me to EAT it?!? Oh my goodness! Luckily he was joking! I had to feed him with the sharp needle. I was so scare. My hands were trembling! I was so worried that I will accidentally poke the needle into his mouth! He swallow it easily. He still continue to swallow a string. Here came out the needles tie with knots! Gosh How did he do that?!?!?! Amazing Man! Was his throat made of metal? Haha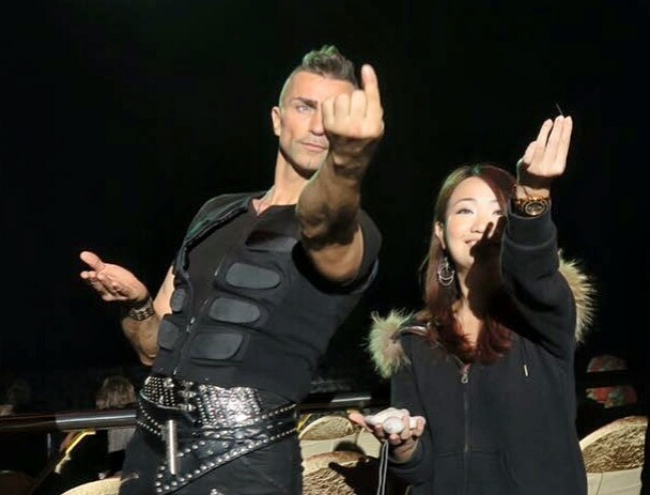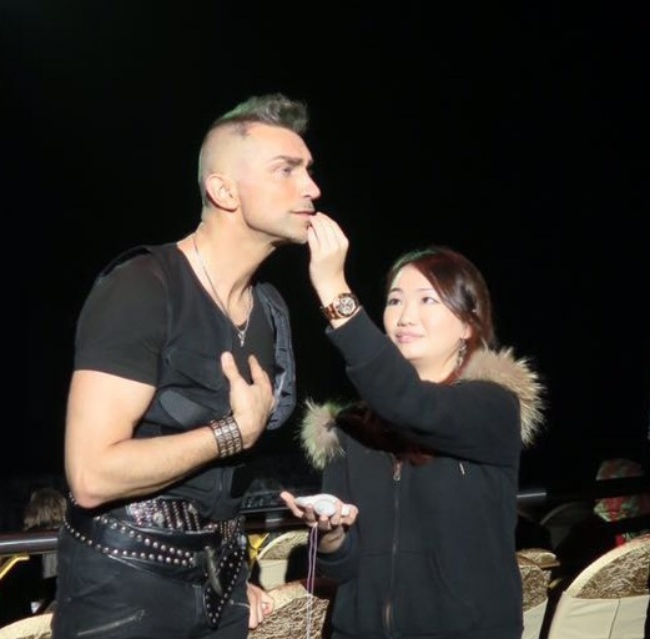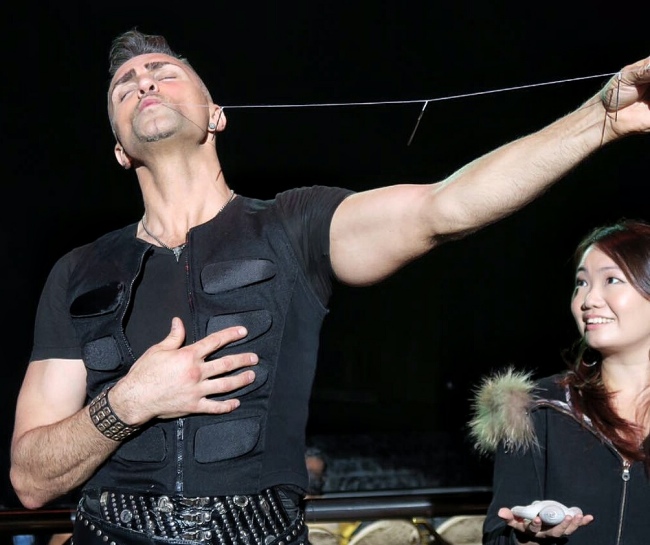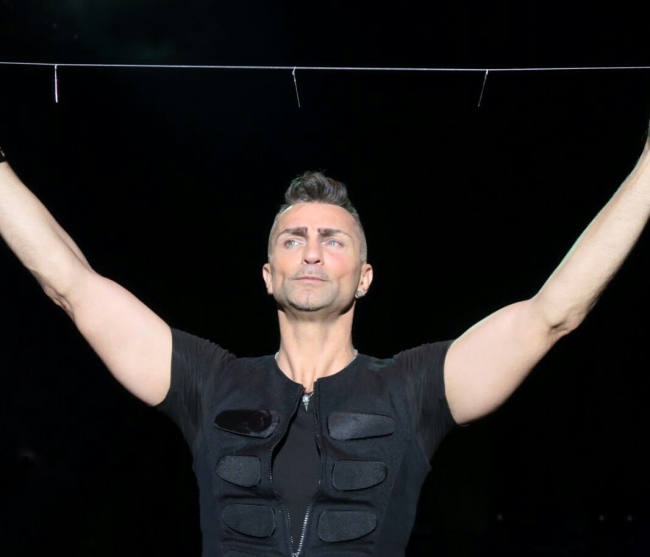 Here come another of his famous act. Wow he put the ring in the center core of the apple and still managed to shoot through the ring! Haha the "boyfriend" even proposed on the stage! Great idea for wedding proposals. Haha.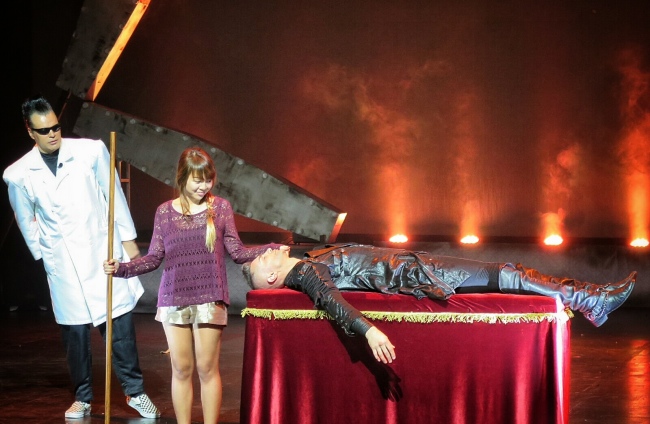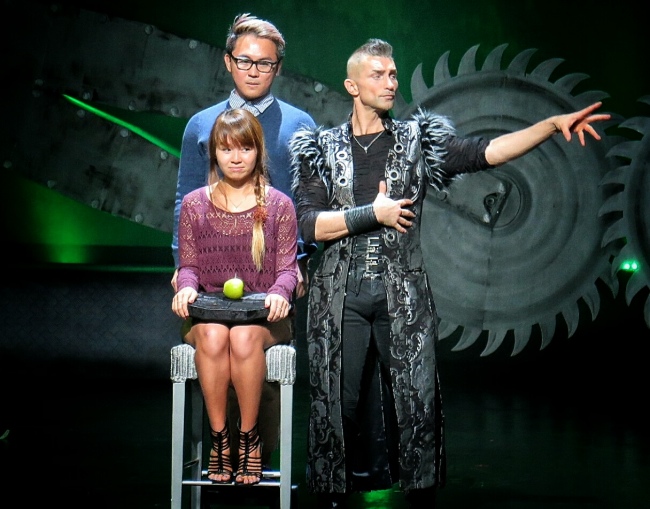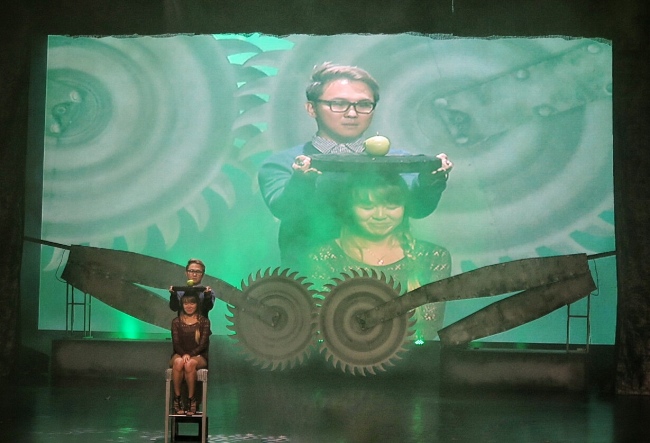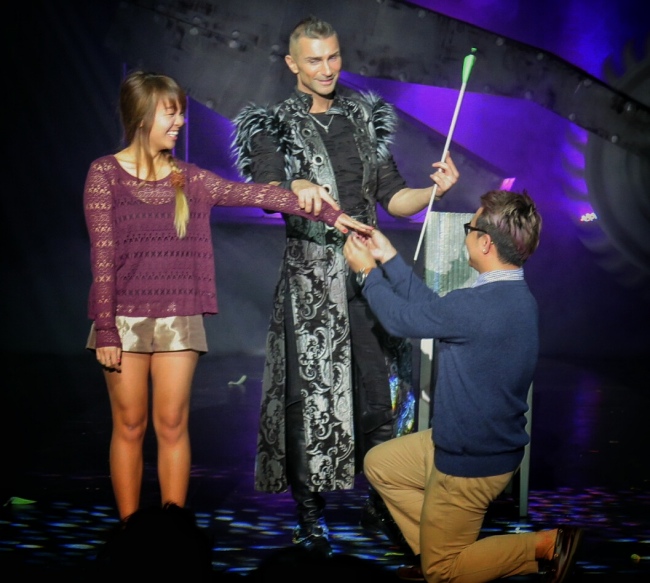 Another amazing stunt! A random audience signed on the bullet making it unique and pour into the paintball machine. Aaron attempts to catch the signed bullet shot at 300 Bar from it. Wow!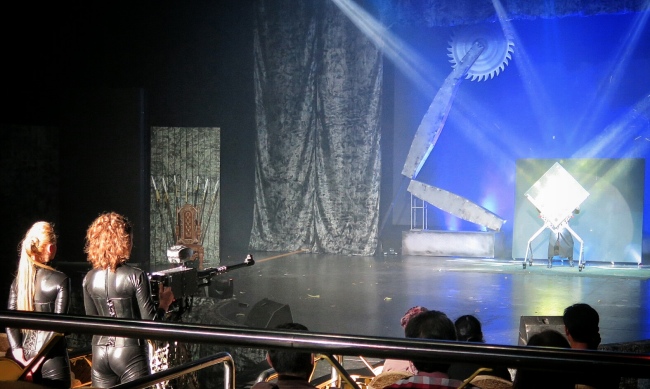 Our minds were all blow away! How were the stunts performed? It just went on in our minds over and over again. Happy that we get a picture with him! So Handsome! Haha The girls were all mesmerised!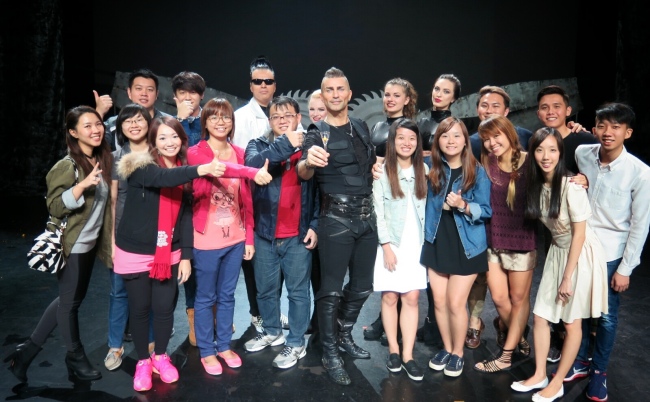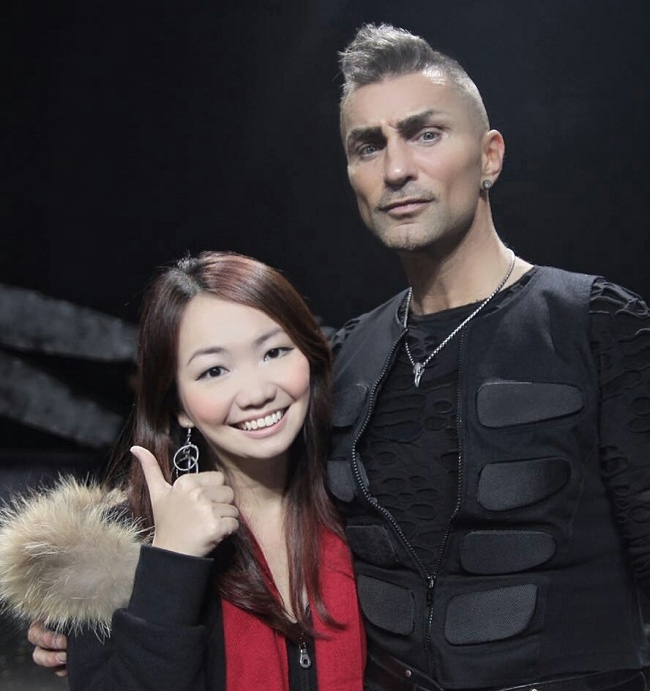 You may like to check out my full review on Resorts World Genting at My Resorts World Genting Trip Apr 2016.

Quick Links