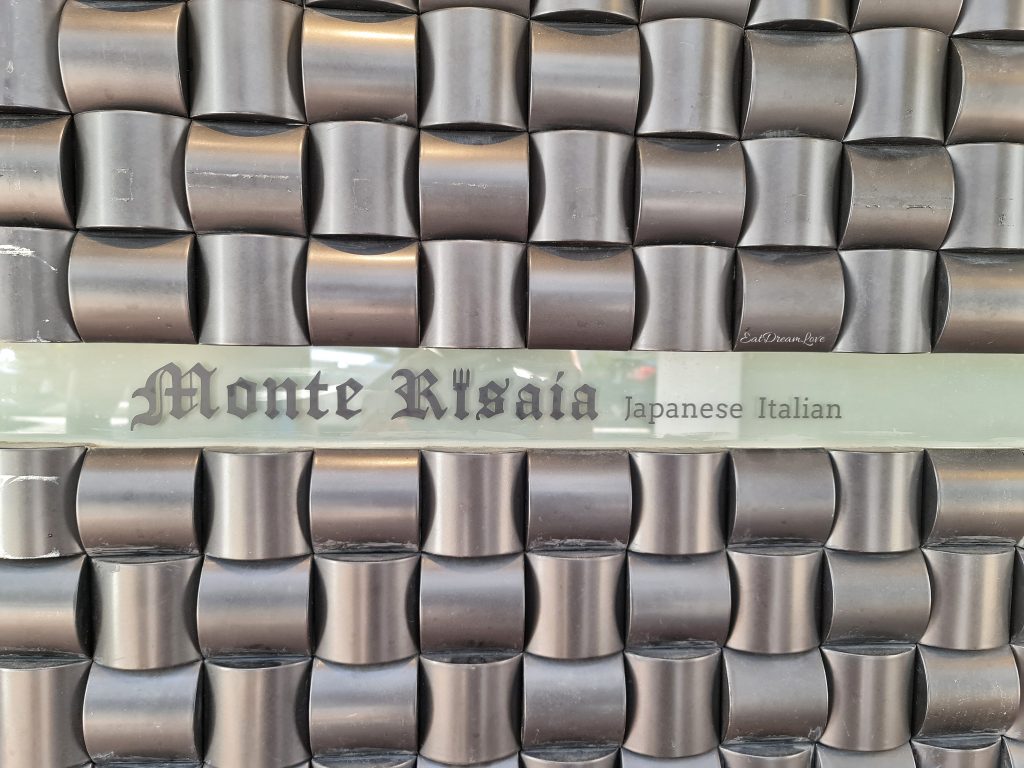 Monte Risaia is a contemporary Italian-Japanese Omakase restaurant managed by the Marusaya group. Helmed by Chef, Taizo Yamada, the 2 year old Monte Risaia specialises in Japanese inspired Italian cuisine meticulously prepared using premium and seasonal ingredients from Japan. It is dimly-lit and exudes a cozy and romantic atmosphere.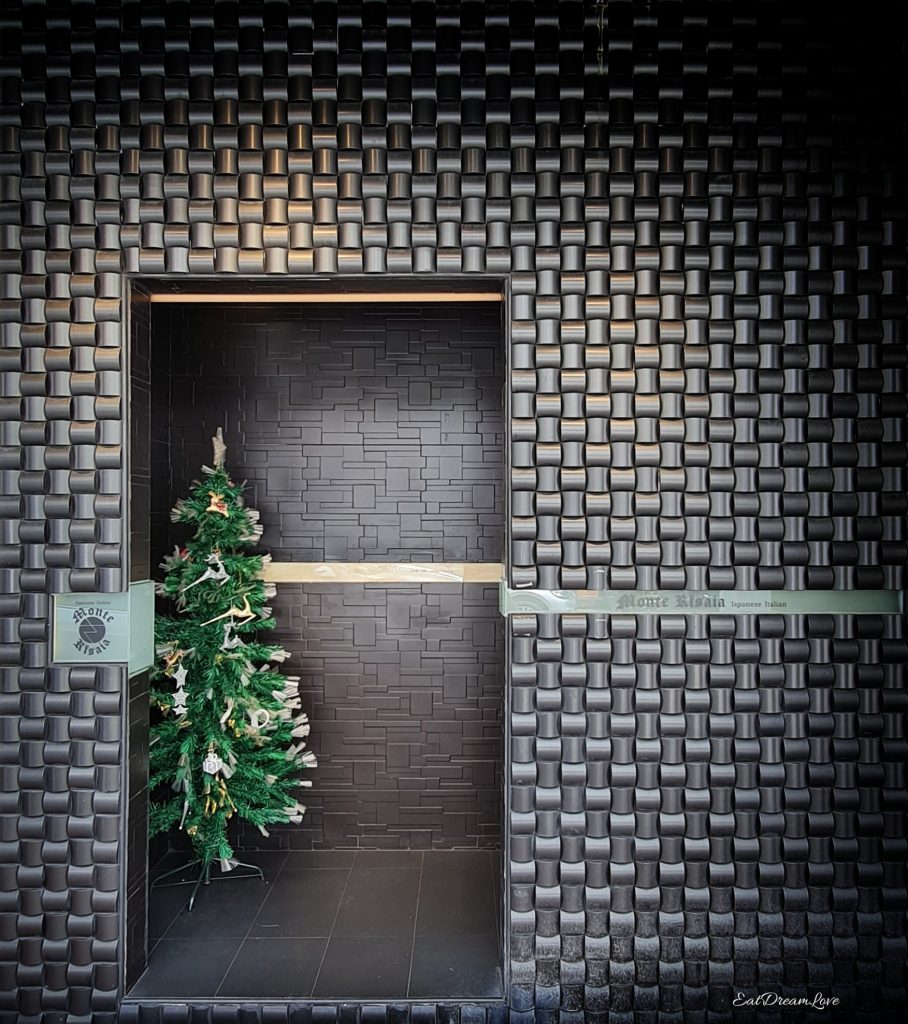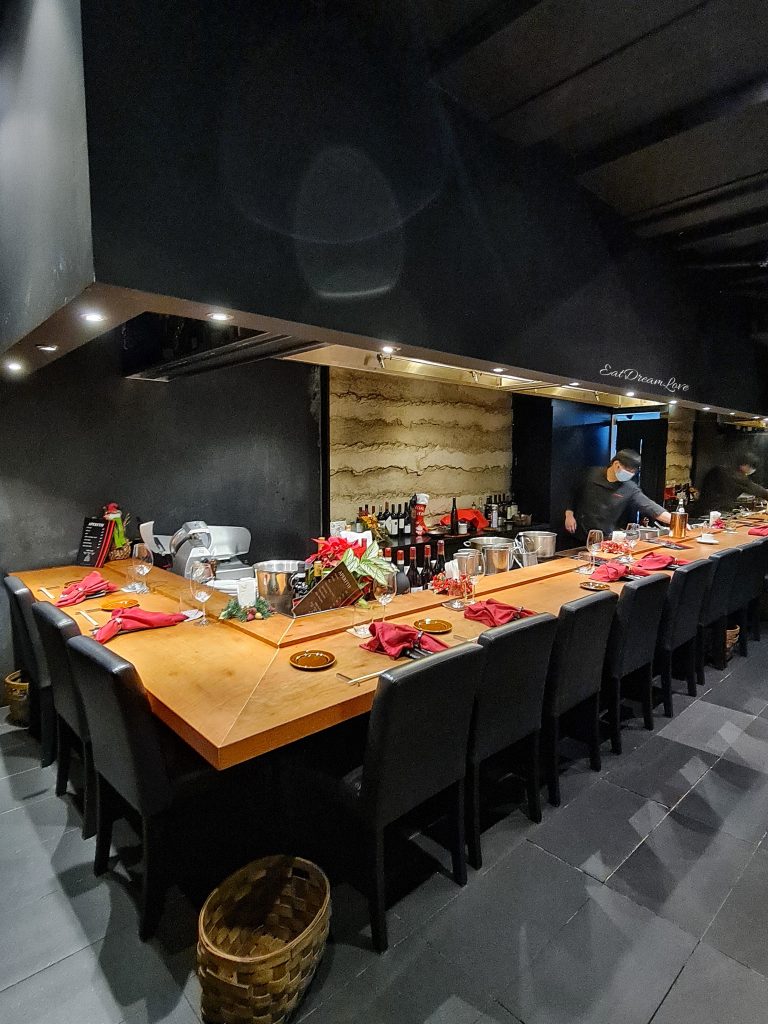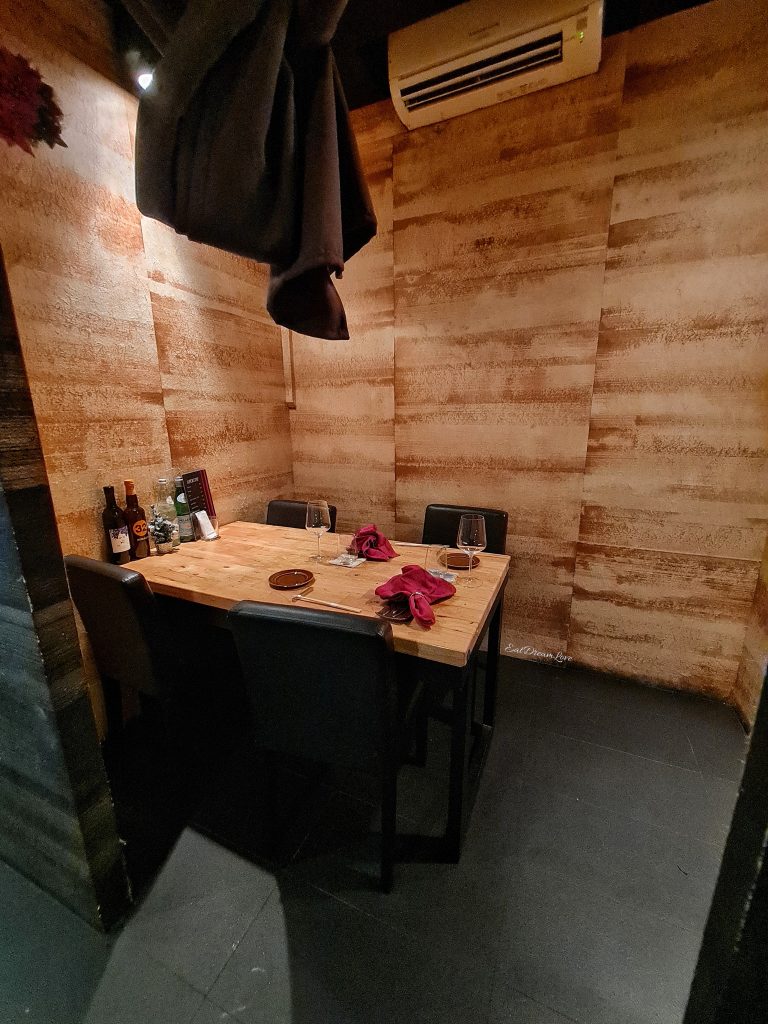 I tried their Omakase Seasonal Lunch Course at $79++ per person (5-course). It comes with 2 appetisers, pasta of the day, meat of the day and dessert. Omakase is an expression used when dining at Japanese restaurants where the patrons leaves it up to the chef to select and serve seasonal specialties.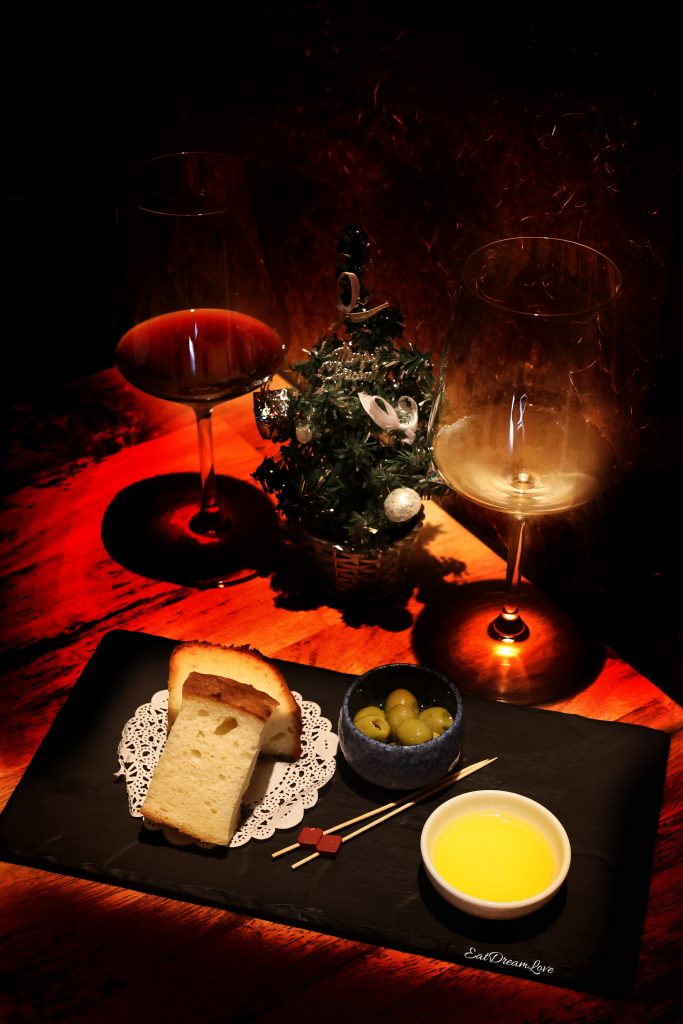 We had the Japanese Engawa (Flounder Fin) Fillet wrapped with Japanese Eggplant and topped with Mozzarella Cheese and Italian Anchovy Butter Sauce for our first appetiser. It was so so rich in flavours. It is so creative to wrap fillet with the egg plant. They complement well with each other.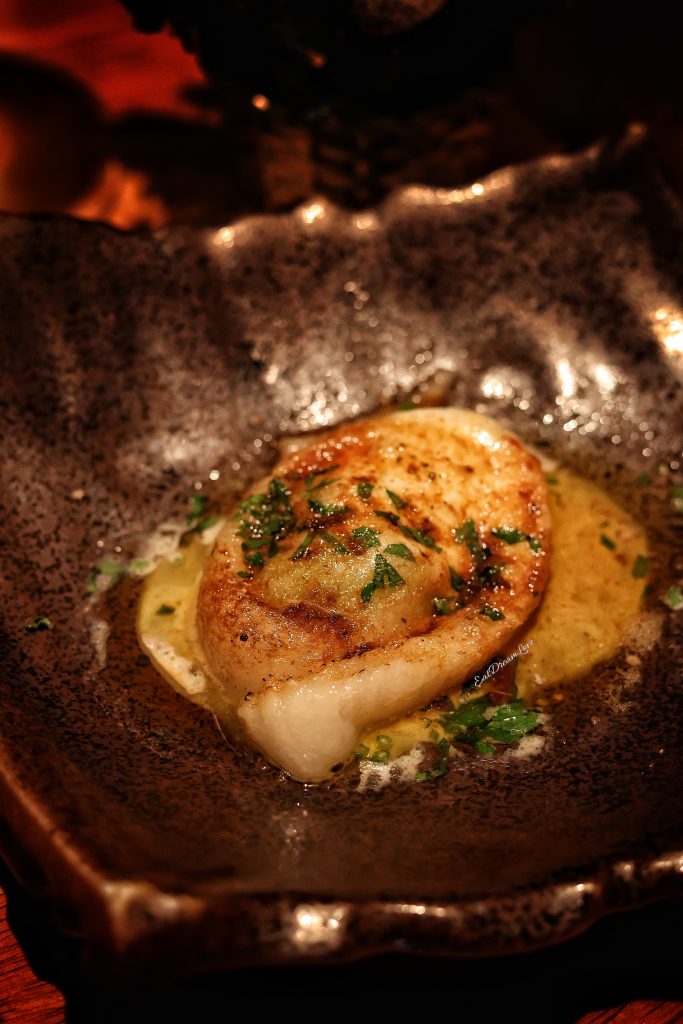 For 2nd appetiser, we had the Japanese Lobster Bisque with Japanese Scallop and Minced Shrimp. Aww the aroma burst out of the bag when we open it up. It is a great idea to keep the lobster bisque warm and at the same time keep the aroma in. The bisque is so flavourful! I wish to have more! I drink up every drop.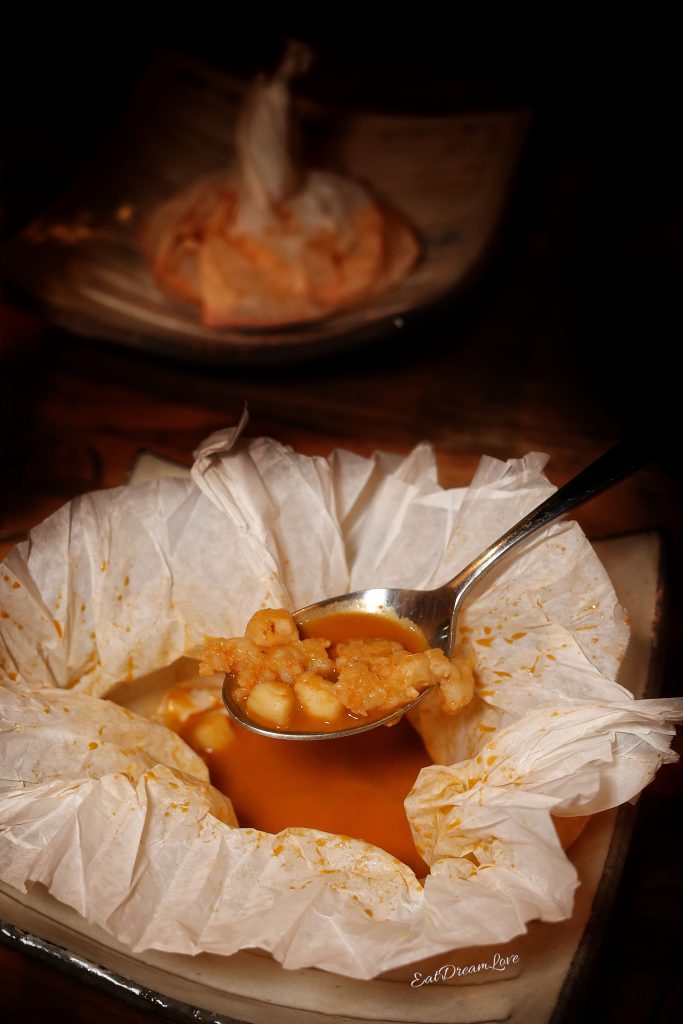 For pasta, we had the Triple Dashi (Japanese Clam, Crab, Kombu) Pasta with Japanese Crab Meat and Shiso Leaf. It is very appetising and get me all ready for the meat of the day.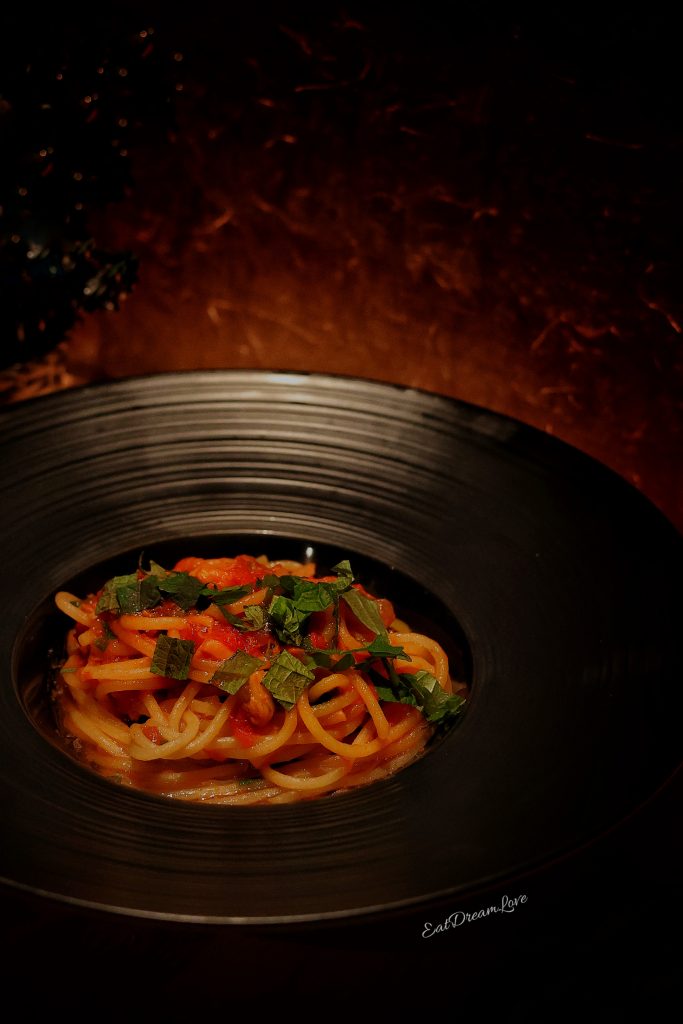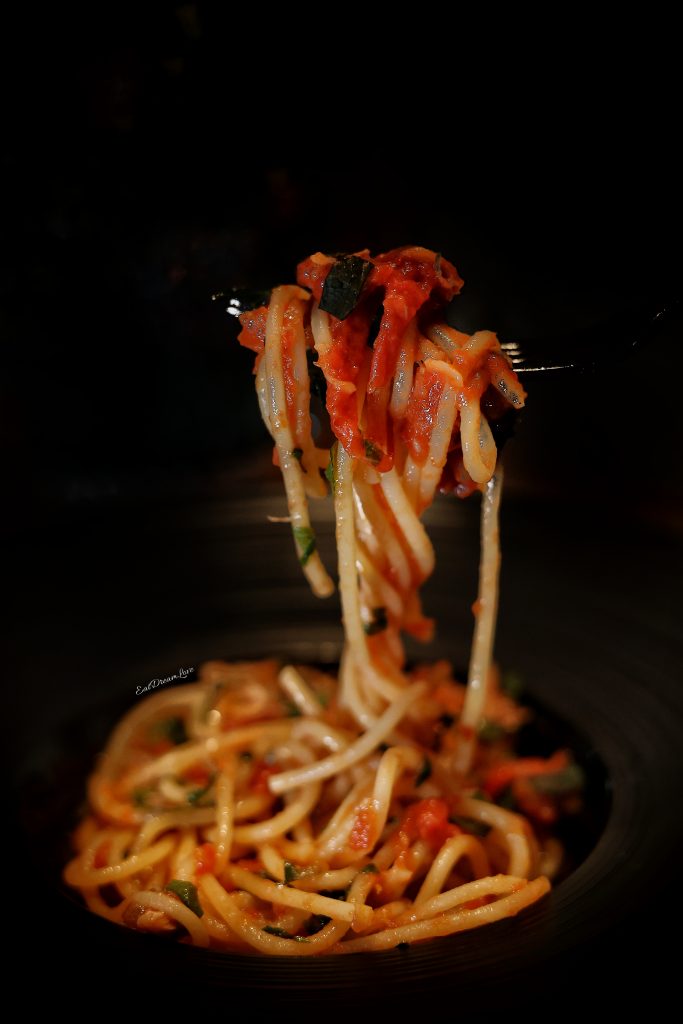 The meat of the day is Irish Olive Fed Duck served with Grilled Endive paired with Balsamic Reduction and Plum Crystal Sauce. The duck meat was so tender and they got it right on point. They served it medium rare and pink in the middle.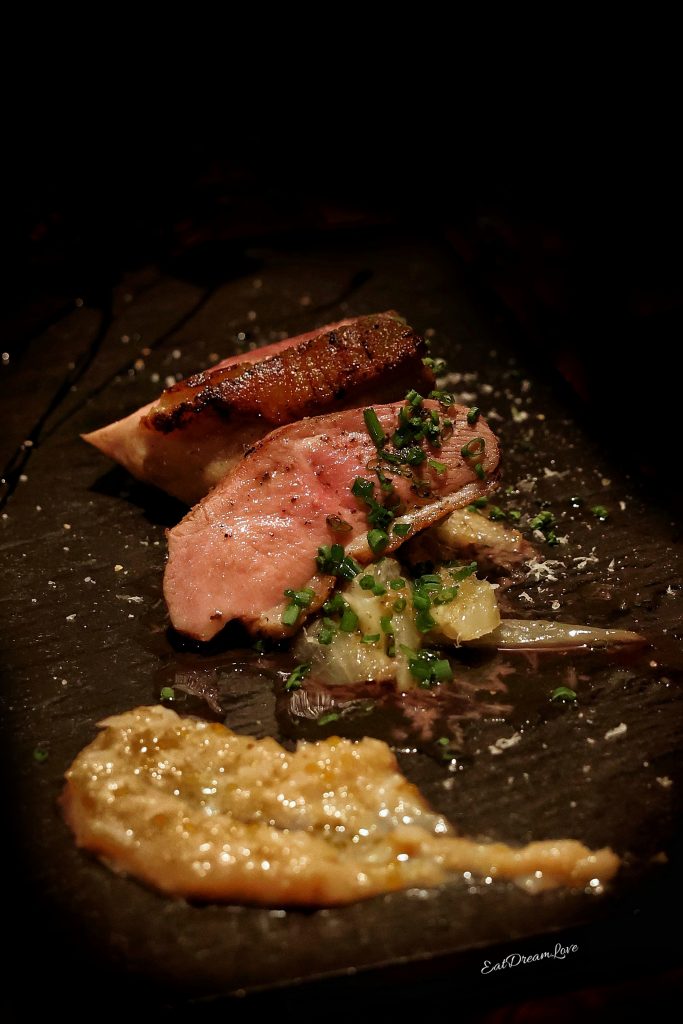 For the dessert, we had Fresh Fruits with Okinawa Black Sugar Gelato. The gelato was not overly sweet. It is a lovely sweet ending to the meal.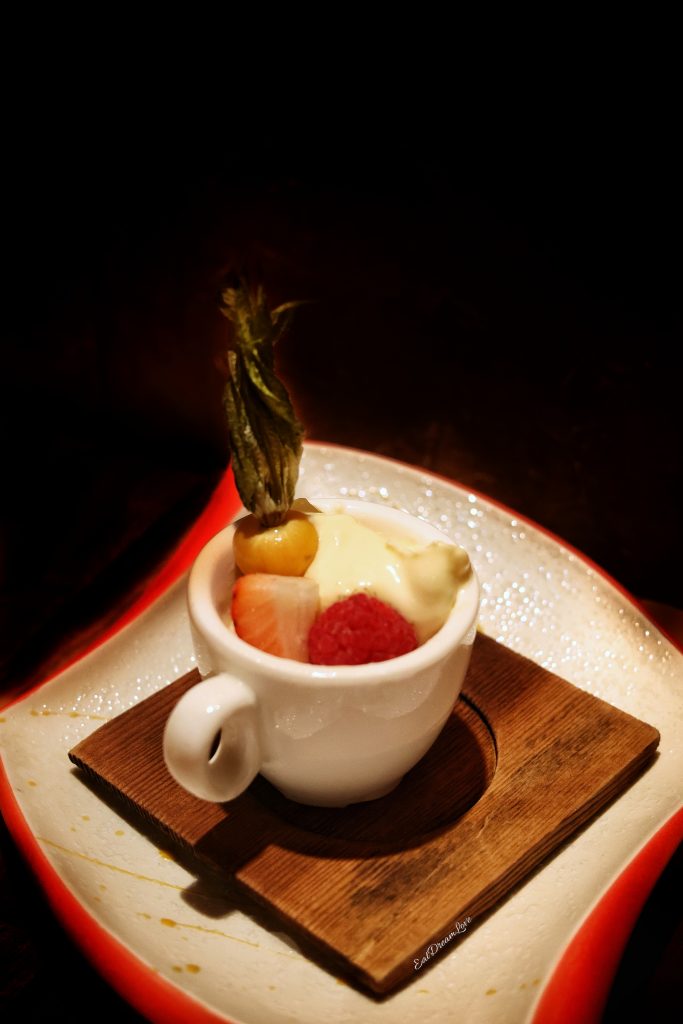 Each creation is delicately crafted, showcasing the dexterity, creativity and dedication of the culinary team. We had a wonderful meal. Will definitely go back again!
This post is brought to you by Monte Risaia!