Kettle Gourmet serves freshly hand-baked popcorn with unique localised flavours. It is now offering 2 types of Christmas Gift Box Special (Classic Snack Pack Bundle and The Original Mini Pack Bundle). The classic snack pack bundle comes with Assorted Single of 8 Packs x 65g. The Original Mini Pack Bundle comes with Assorted Single of 8 Packs x 30g. The Classic Snack Pack Bundle has 8 packets of gourmet popcorn that includes our best selling flavours like Chilli Crab, Chicken Floss, Nasi Lemak, Kaya Butter Toast, Salted Caramel, Pulut Hitam & Chocolate.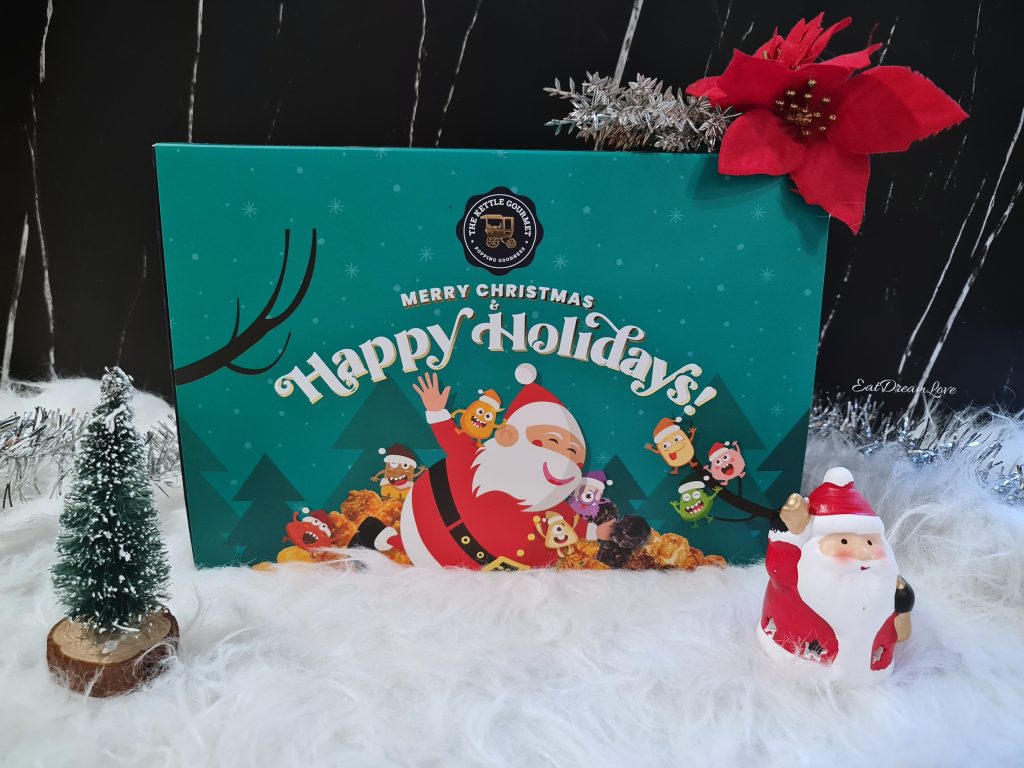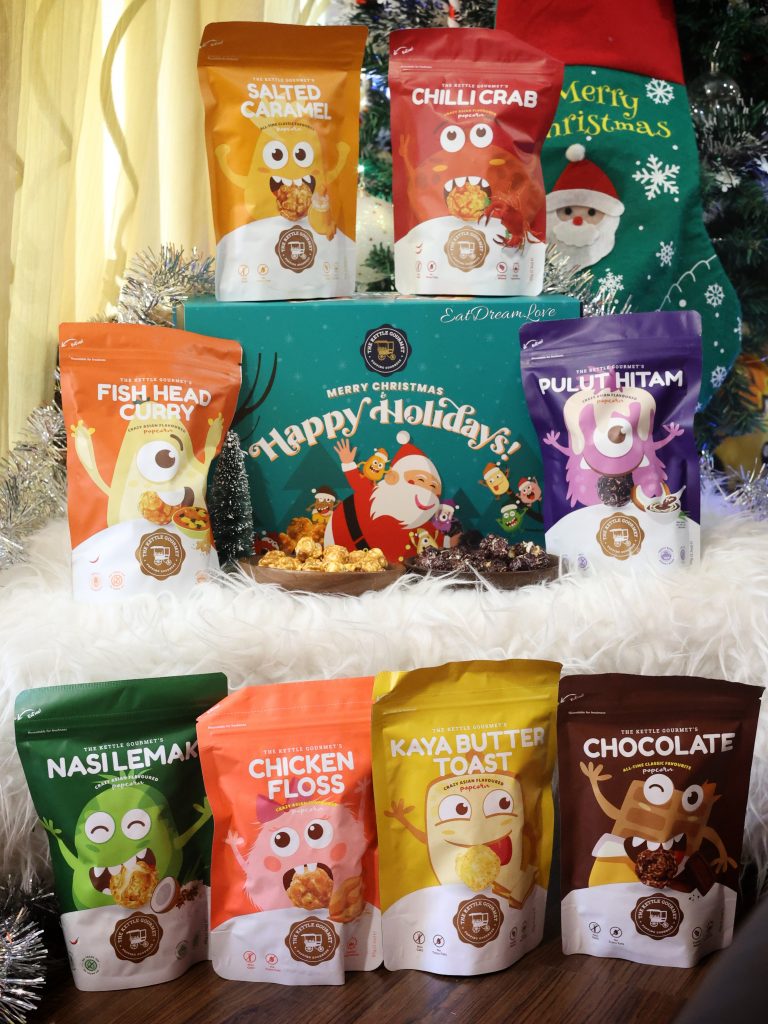 The flavours are so unique and they reminds us of our local popular dishes! Love the sweet and savoury. They are definitely teasing our taste buds. I have never try Pulut Hitam snacks. so creative! It really bring back my memories of Pulut hitam! They also have spicy flavours for the spicy lovers like Fish head Curry and Chilli Crab! The people with sweet tooth can have Pulut Hitam, Kaya Butter Toast, Chocolate! So cool there is a flavour suitable for everyone! They are well coated! The box is also creative as it comes with perforated figures that you can use for decoration. They can also deliver popcorn to multiple addresses for us! wow so convenient! (They can deliver to multiple locations island-wide at $4 per drop)
This post is brought to you by The Kettle Gourmet!