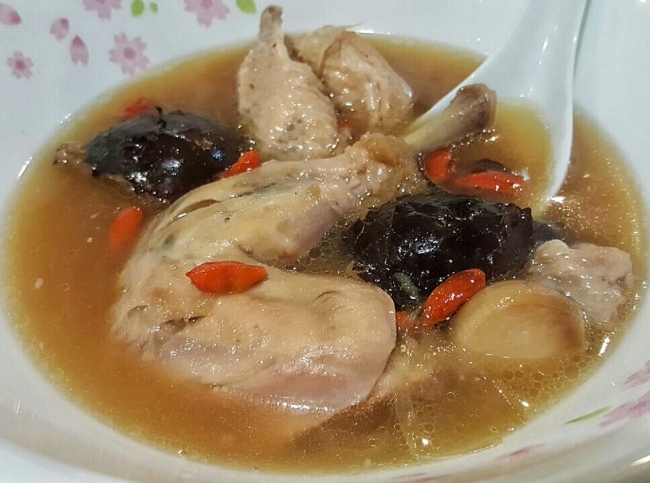 Although I blogged a lot about dining places, I actually love home-cooked food very much too. However, our busy hectic working life hardly permits this. When we reach home and start to prepare for dinner, it might be already 8pm then we get to eat our dinner. After washing up all the dishes and clean up, it will be already 9 to 10pm. The thought of it already put out the passion of having home cooked food for dinner.
I always love cooking simple dishes with minimum cleaning up. Haha!~ Lazy!~ So steaming and boiling are usually my favorite cooking methods.
I thought of sharing this Quick and Simple Chicken Soup recipe for 2 Adults. Just having this chicken soup, we are already full. Simple. Just need to make 1 dish and a nutritious homecooked dinner is ready. If you feel it is not enough for you, you can consider cooking rice or have it with other dishes as well.
Quick and Simple Recipe: Chicken Soup with Red Dates
Shopping List (For reference)
Food (For 2 – 4 persons)
1 x Kampung Chicken
4 x Red Dates/ Jujube
12 x Cloves of Garlic
1 tbsp x Wolfberries/ Goji Berries
Equipment
1 x Thermal Cooker (E.g. La Gourmet 7 Litre Thermal Cooker)
Ingredients (For 2 – 4 persons)
1 x Kampung Chicken
I prefer Kampung Chicken as they have less fat and is healthier for consumption. I cleaned and chopped the chicken into smaller pieces and also removed the chicken skin as much as possible so that the soup will be less oil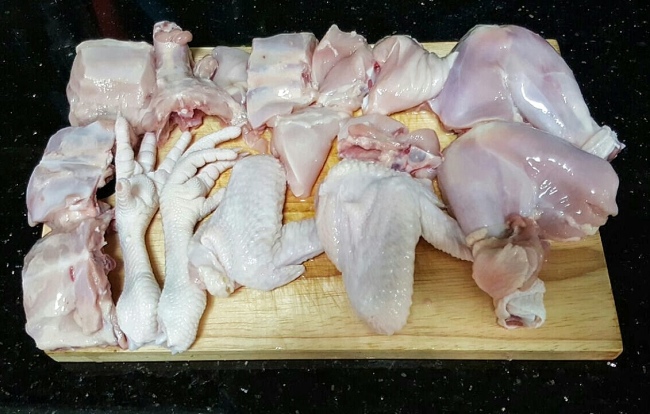 4 x Big Red Dates/ Jujube
I love Red Dates! It is a superfood! Often used in soup, porridge. It is full of many vitamins and minerals like Vitamin C, iron, magnesium and potassium. Most importantly, it taste good too. It is also sweet. It is often said to help to stimulate the production of white blood cells. This will help to improve immunity. A lot of women love it as it is also often said to help to replenish blood.
Note: I have used 4 Big Red Dates for my soup. You can adjust the number of red dates according to your preference. I will also cut the red dates into halves and remove the seeds.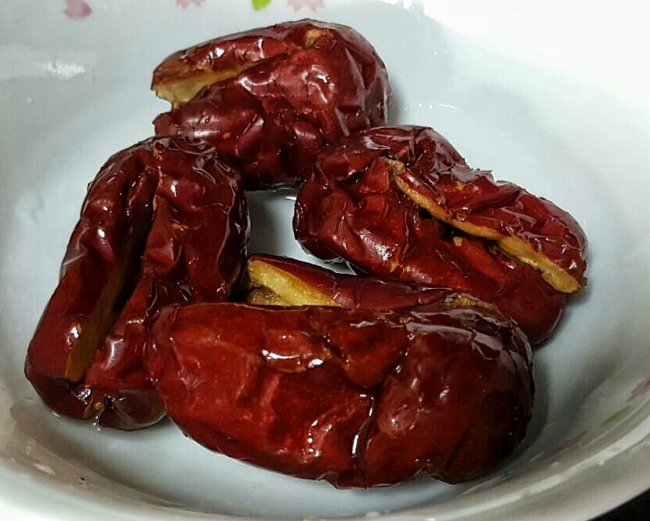 12 x Cloves of Garlic
Garlic- Another superfood that improve immunity~ Simply just washed the garlic. I will cook the garlic with skin in the soup. We often remove the skin and throw it away. I understand that the garlic skin actually antioxidant compounds that can fight ageing process and protect the heart. Wow!~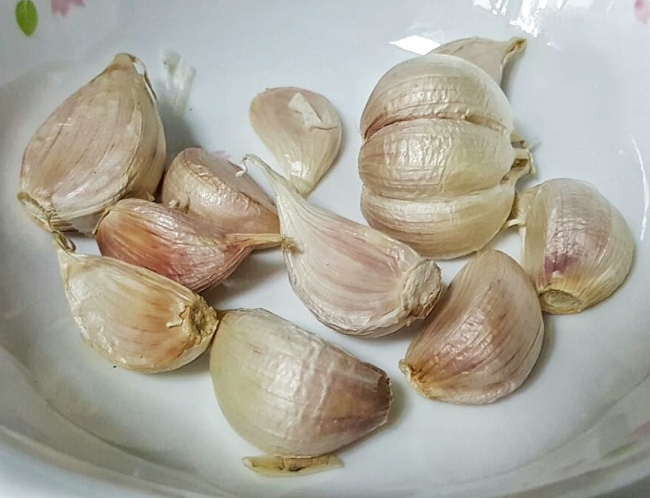 1 tbsp x Wolfberries/ Goji Berries
Wolfberries- Another of my favourite! I always used it in soup, tea and porridge too. I understand that it is one of the most antioxidant-rich fruits. Many also believed that it is good for vision. These days, we always stare at our mobile phones and tablets for long hours. This superfood is very important to our eyes. Simply just washed the wolfberries and it is ready for use!~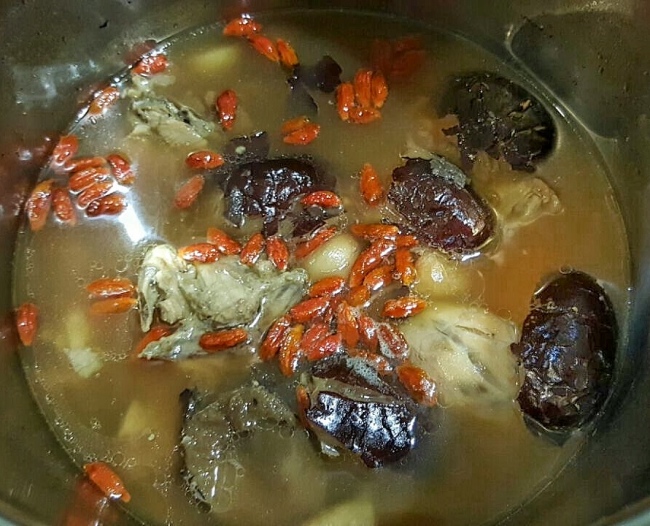 Preparation Steps
Kampung Chicken: Wash, Cut to many pieces and Remove Skin
Red Dates/ Jujube: Wash and Remove seed
Cloves of Garlic: Wash and Separate Cloves
Wolfberries/ Goji Berries: Wash
Cooking Steps
1. Boil Water in a Kettle
2. Blanch all the Chicken Pieces with hot boiling water in a big pot (I am using a 7 litre La Gourmet Thermal Pot)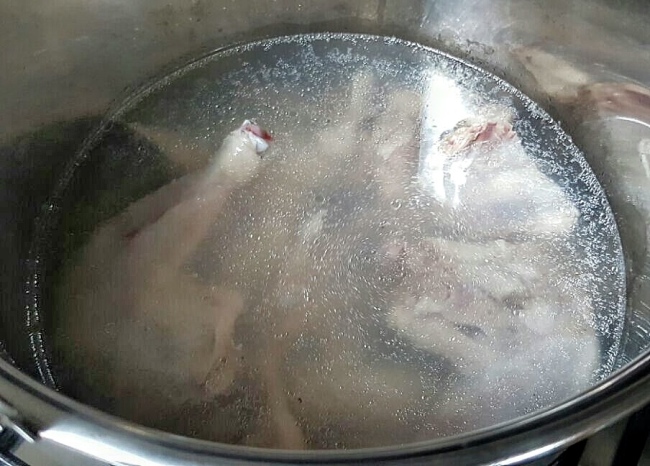 3. Pour away the Water and keep the Chicken Pieces
4. Add the Hot Water, Red Dates and Garlic Cloves into the pot with the Chicken Pieces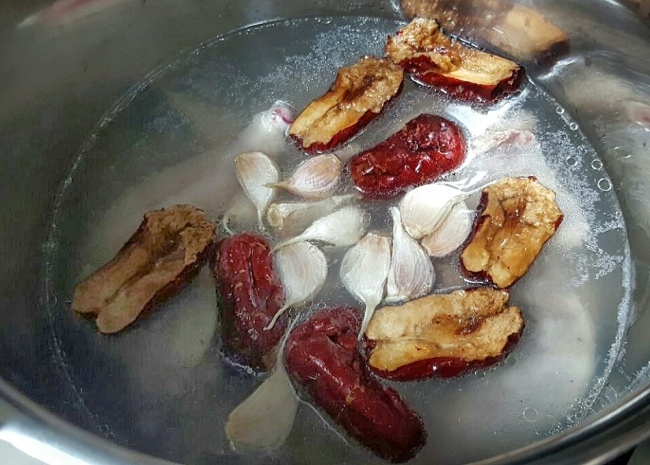 5. Bring the Water to a boil
6. Simmer for 30 minutes to 1 hour. (I prefer 1 hour to have a richer flavour.)
7. Place the pot into the Thermal Cooker to keep warm. (I love thermal cooker! It help to continue to cook and keep warm without using electricity or gas. Save money and environment!)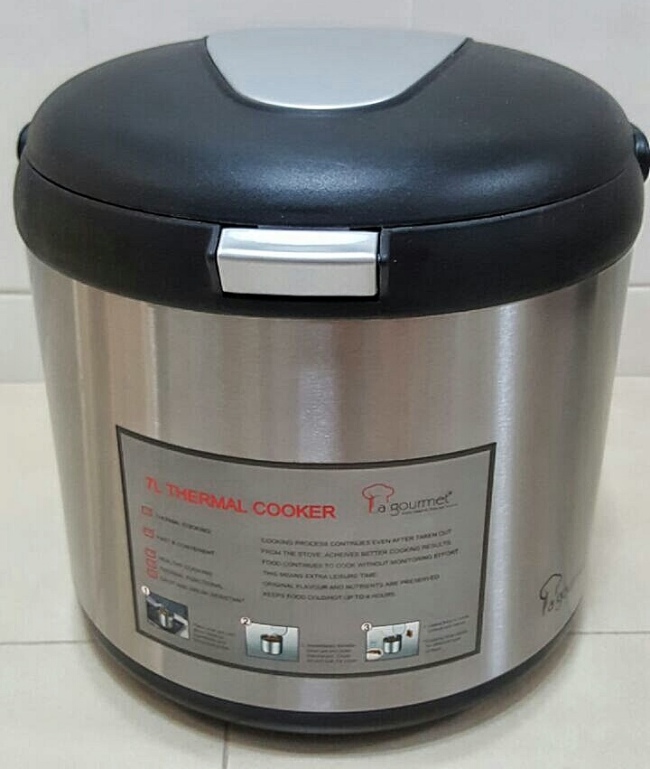 8. Remove the pot and Heat up the soup
9. Sprinkle the Wolfberries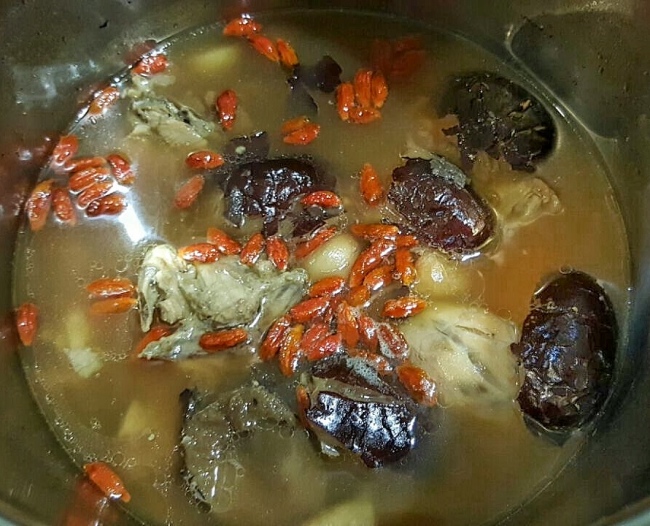 10. Season with salt and pepper (optional)
11. Ready for a delicious meal
Note: I suggest you can follow this approach. Simply just heat up the soup when you are home. Dinner will be ready.
1. Do the Preparation steps the night before
2. Do the Cooking Step 1 to 7 in the morning before work
3. Do the Cooking step 8 to 10 when you are back home from work