Time flies. We are the last destination of our Australia Trip – BRISBANE.
Day 14 to 20. Australia – BRISBANE.
~Day 14~
Here we are in Brisbane!~ I have been in Brisbane a few times but it is always land in the Brisbane Airport and drive out to Gold Coast. This time I decided to spend some time to explore Brisbane. Caught a shuttle bus to our hotel.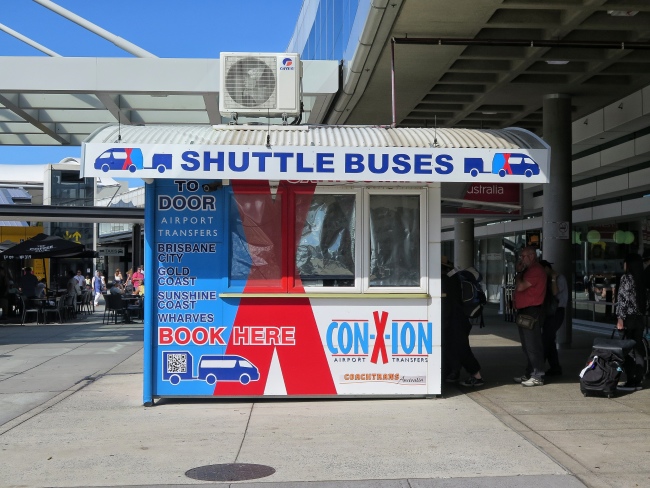 ~NEXT HOTEL BRISBANE~
After relaxing in our hotel, time for dinner.
~PUBLIC RESTAURANT~
After a satisfying dinner, we took a stroll to walk off the calories from dinner haha.
~Day 15~
We woke up and grab some brunch.
~BREW CAFE & WINE BAR~
There is alot of bicycle rental kiosks in Brisbane city. It is very useful for people to move around in the city. Very environment friendly.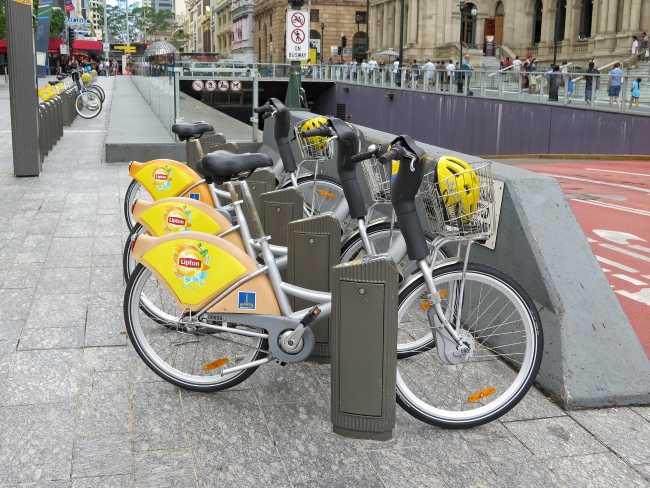 Brisbane City also have "CityCats" ferries that operate along a network of 25 terminals (from The University of Queensland at St Lucia to Northshore Hamilton).
~KISS THE BERRY ~
We took the city cat ferry to the Eat Street Markets. We chanced upon Max Brenner Chocolate bar and chill there before we make our way to Eat Street Markets.
~EAT STREET MARKETS~
We returned to South Bank and explore around.
~Day 16~
We grab a burger for lunch from a near by Hungry Jack. We explore the malls around our hotel.
~COMMUNAL BAR AND EAT HOUSE~
We grab a quick coffee in the Concert Bar before our show.
It was all dark when we are out of the show already. We had Pie Face for supper.
~Day 17~
JUDE KITCHEN & BAR
We head out to the Riverside Markets.
~RIVERSIDE MARKETS at CITY BOTANIC GARDENS~
After exploring the garden, we head over to the markets at South Bank.
~SOUTH BANK~
Time for dinner. We took the CityCat Ferry.
~IL CENTRO~
Went back to our hotel and chill at the pool with wine and cheese. I always love the Tasty Cracker Cuts cheese. It goes well with wine and all already nicely cut.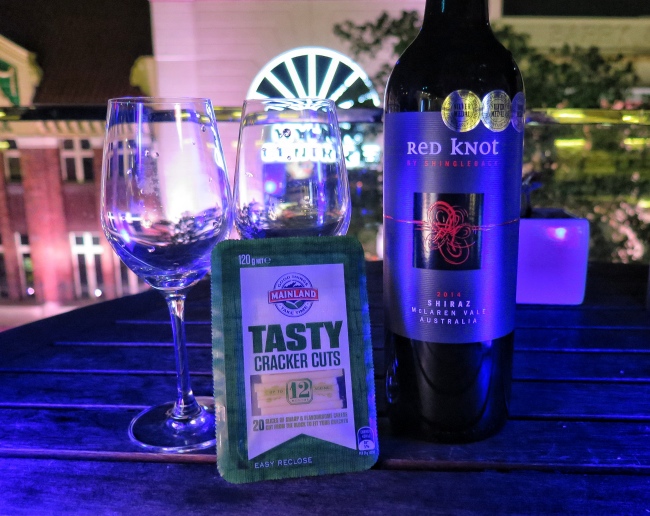 ~Day 18~
We continue to explore around Brisbane city like Fortitude Valley.
~PONY DINING BRISBANE~
Time Flies. So fast my 19 days Australia trip is ending!
~Day 19~
Last day in Australia.
~CICADA~
Had a quick bite at the airport. Bye Bye Australia! Hope to see you again soon!
Quick Links