After enjoying ourselves in Sunshine Coast, we make our way to Gold Coast. Day 4 to 7. Australia – Gold Coast.
I always love Gold Coast. Lovely beaches…Soft fine sand… Clear Blue Sea … Seafood…
Watch my Highlights of Gold Coast Trip in Dec 2015 video! If you like, continue to read on~
~Day 4~
After the donuts disappointment from Sunshine Sunshine Expresso at Sunshine Coast, I am definitely looking forward to my favourite seafood place. CHARIS SEAFOODS.
~CHARIS SEAFOODS~
After having a very satisfied late lunch, time to check in to our apartment. We also bought some fresh prawns from CHARIS SEAFOODS for our lovely dinner at the apartment.
~MERITON SERVICED APARTMENTS – BROADBEACH~
After a good rest, time to cook dinner! Love to cook in Australia as their produce are so fresh. Just a little marination and the dishes are already so delicious! Aren't the prawns lovely? Ha ha
Time for a good rest!~ zzZZZzzzzZZ
~Day 5~
We drove out and drop by this cafe for breakfast.
~LOLA'S CAFE~
It is Outlet Shopping time!~
~HARBOUR TOWN GOLD COAST~
Yippee! We are finally going to head out to the famous Surfers Paradise. Lovely fine sand and blue sea. Here we come!~
~SURFERS PARADISE~
We saw Donutnut Time shop and bought some to satisfy my donut craving.
~DOUGHNUT TIME~
Finally it is time for Dinner!~ We always love to come to Hog's Breath Cafe in Australia. We went to the surfers paradise outlet.
~HOG'S BREATH CAFE~
After we check out Jupiters Casino, we went back to our apartment to have a good rest.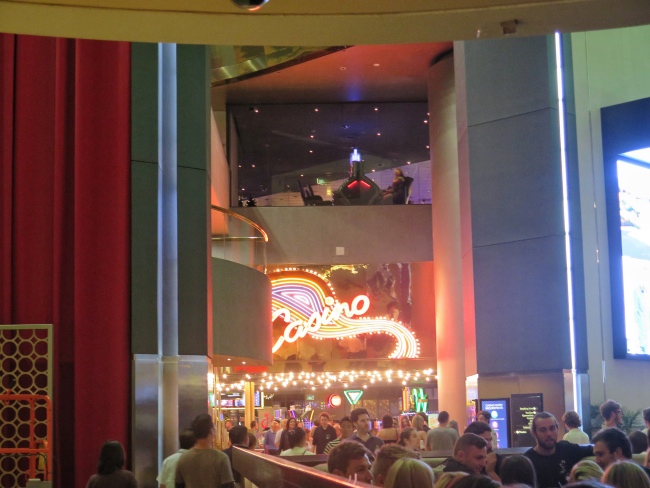 ~Day 6~
Yawnz.. Woke up to a new day! We had the doughnuts for breakfast before we hit the road to Main Beach at Byron Bay.
~MAIN BEACH at BYRON BAY~
Time for a good lunch. I already made reservations at FishHeads Restaurant.
~FISHHEADS RESTAURANT~
After a great day at the beach, we decided to whip up our own dinner. We went back to Charis Seafoods and get our HUGE crab and oysters! Our dinner was so awesome! Love cooking in Australia! All the ingredients are so FRESH!
~Day 7~
Today we decide to take it slow and do some exercise. We took a slow stroll by the beach from Broad Beach to Surfers Paradise!
~Pancakes on the Rocks~
We went around do some shopping and went for an early. Wanted to avoid New Year Eve's Dinner Crowd
~CHARLIE'S RESTAURANT BAR & CAFE~
So lovely to enjoy fireworks by the Gold Coast Beach. So cold too haha! That will not happen in Singapore haha.
~Quick Links~