So sad that our trip is ending! We must make full use of the remaining of today! We decided to go for a thai lunch at Taling Pling. It was recommended by our friend. We read some bad reviews on the service. However, we still proceed there for lunch. We ordered Pad thai, Green Curry, Tom yum soup with slices of coconut. The service was indeed not fantastic but the food were still quite acceptable.
~Taling Pling~
After lunch we went shopping around Central World, I bought some souvenirs from Naraya (Thailand Company that produces fabric bags and accessories). Super popular shop! There were so many customers and everyone were filling up their shopping basket with the bags and accessories! We went to Scones at Central World for afternoon tea. We bought a set each. The set includes a drink, 2 scones, cream and jam. The scones were really good! It is hard on outside but it is so so so soft inside! Amazing! So Delicious! **Note: I have heard that Scones have closed. So disappointing to hear this news.
~Scones at Central World~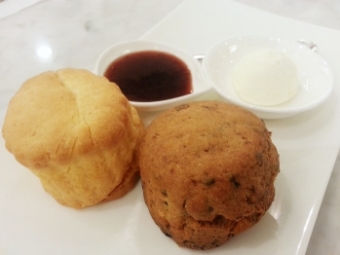 We went to the supermarket at Central World to get some souvenirs! We passed by this shop "Baked a Wish". The cakes look so yummy! Their design were so lovely! They also sell Crispy Chou (cream puff) with various flavors. We ordered 2 crispy chou (Strawberry, Blueberry) and a cake "Lovely Strawberry Sauce". They were very smooth and yummy! This place is not to be missed!
~Baked a Wish~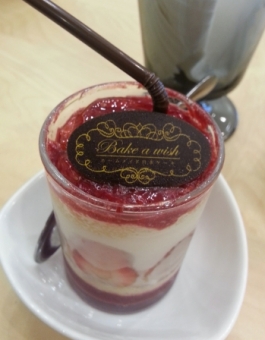 Quick Links