After a good rest, we planned for a good brunch! I opted for a cafe named "Chu Chocolate Bar & Cafe" that is near by Terminal 21. We ordered Vanilla Thickshake (Add Banana), Egg Benedict Salmon, Pancake Blueberry and a hot cappuccino. It cost us about 880 baht (~S$36). I love the pancakes! I thought the egg benedict salmon was nothing to shout about. The vanilla thick shake with banana was very refreshing and not too thick.
~Chu Chocolate Bar & Cafe~
After a good brunch, it is back to shopping! Winkz!~ We went to Terminal 21! A lovely shopping mall that take a lot of effort to associate each floor with a country and decorate it accordingly all the way to the restrooms! Some of my friends even went to visit the toilet at each floor to admire the decorations.
~Terminal 21~
After shopping at Terminal 21, we head back to drop our shopping bags at our hotel and we head out for our seafood dinner at Somboon Seafood. Beware if you are taking taxi there! Sometime, they bring you to the fake ones. We ordered Fried Curry Crab, Pineapple Rice, Steamed Garlic Prawn, Grilled Seabass, and Mango Sticky Rice! Oh the fried curry crab is really good! It is different from our usual Singapore Chilli Crab. I really like this one! The pineapple rice was really good too. There were so much garnishing on it! The grilled seabass was also very good and fresh! The mango with the sticky rice was so juicy! This seafood restaurant is really a MUST go!
~Somboon Seafood~
We decided to go to Red Sky for a chill out. Unfortunately, it was raining but luckily they have an indoor area. It is nice and cozy. The service was excellent! We were sitting in a corner without a view. After the customers at another table cleared, the service staff came to offer to change our seat! The cocktails were good too!
~Red Sky~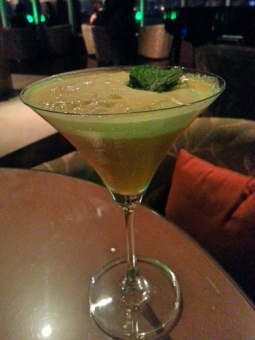 Quick Links