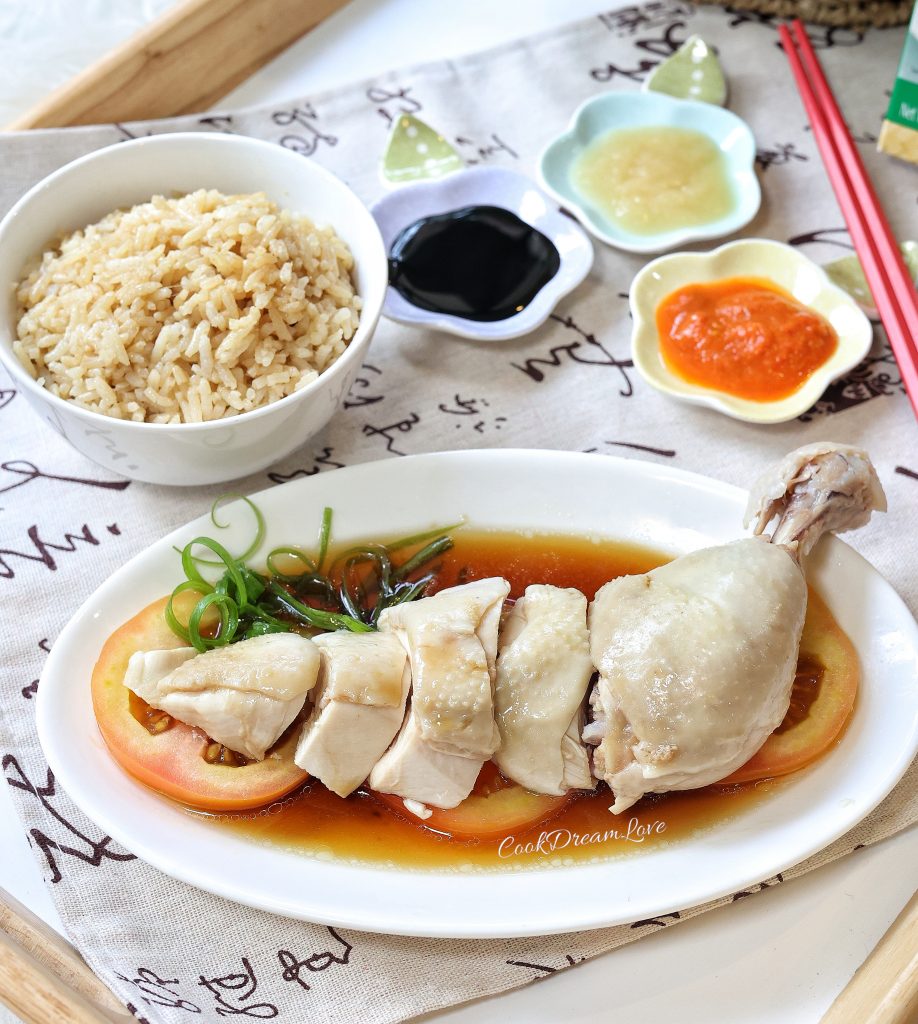 I use the Hainanese Chicken Rice Premix by Prima Taste to cook chicken rice. It is so easy!
I just use the Prima Taste recipe as reference and adapted it to my own steps.

Chicken and Stock
To cook chicken stock, fill stock pot with 2.5 litres water, add Hainanese Chicken Rice Premix and bring to boil on high heat. Submerge chicken into the stock with its back facing up. Lower heat and simmer for approx 30 mins.
Remove chicken from stock and chill in ice water for 15 mins. Drain well, set aside chicken and chicken stock.
Chicken Rice
Mix rice, 610 ml chicken stock and Hainanese Chicken Rice Fragrance Oil in my Philips Pressure cooker)
Pour the Sesame Soya Sauce Oil in a pot and boil for 2 mins. Set aside at room temperature.
Chop chicken into parts. Arrange on platter. Pour Sesame Soya Sauce Oil over the chicken. Serve with warm rice. In separate condiment bowls, serve Chilli Sauce, Chicken Rice Ginger Sauce and Chicken Rice Dark Soya Sauce as dips.