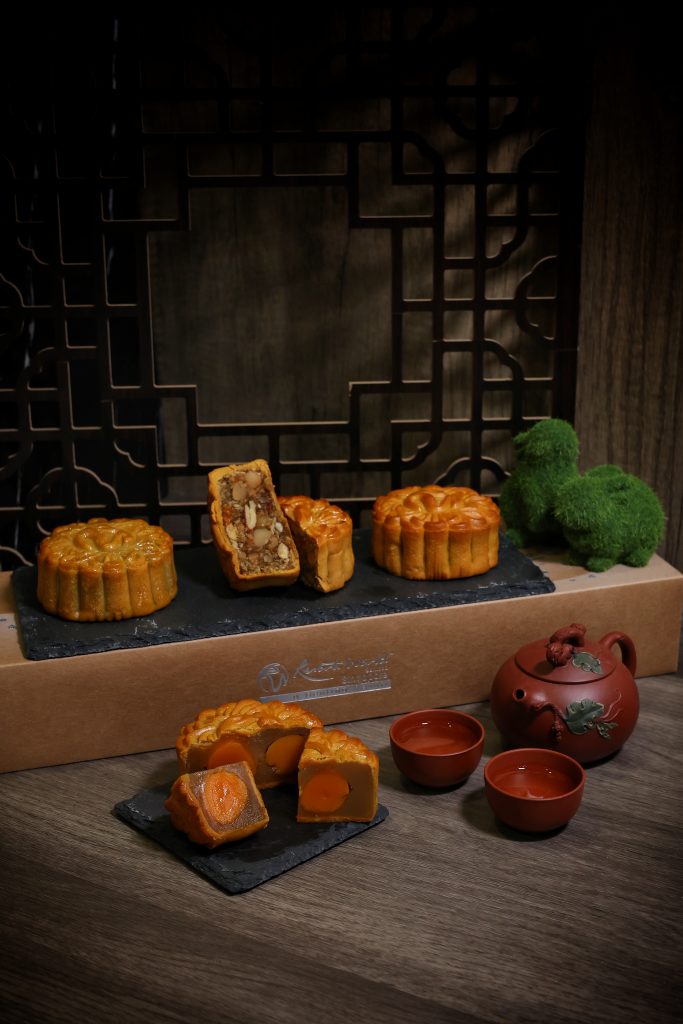 Resorts World Sentosa had come up with a great selection of mooncakes and tea to Celebrate warm reunions this year!
I love snow skin moon cakes. However, I love to have some of the Traditional Baked Mooncakes. To have the feel of the tradition. Excited to try the Traditional mooncakes from Resorts World Sentosa. The set has 4 different types of mooncakes. The classic White Lotus Seed Paste with Single or Double Yolks. Glad that they are not overly sweet. It also comes with White Lotus Seed Paste with Traditional Mixed Nuts and the Yam Coconut with Chestnut. Great that the set comes in different flavours. We won't be bored with the same flavour.
Snow skin mooncakes are always my favourite! Feng Shui Inn's Head Chef Li Kwok Kwong and Resorts World Sentosa's Executive Pastry Chef Kenny Kong has come up with 4 signature snow skin mooncakes and premium teas. Featuring nourishing and unique ingredients such as sakura, butterfly pea flower and American ginseng, each of the handcrafted treats has been carefully paired with a Chinese tea from Singapore's oldest tea house, Tea Chapter. An exquisite gift indeed!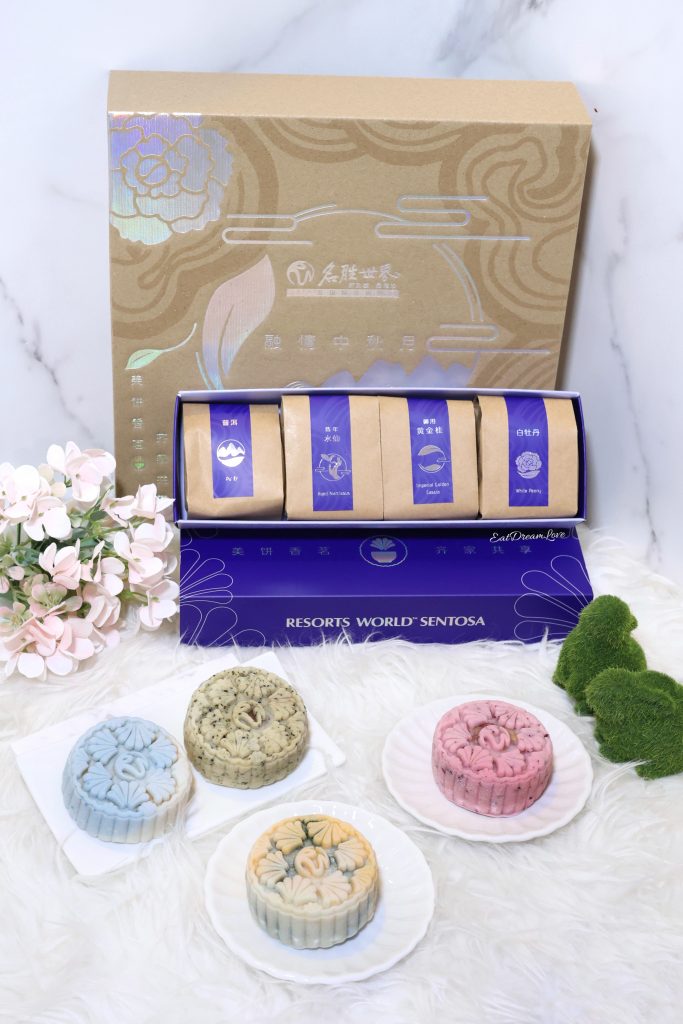 Artfully infused Mooncakes by master chefs from table65 and Syun. They creatively pair luxury ingredients such as black truffle and Hibiki® Harmony whisky with classic Mid-Autumn ingredients. So amazingly paired Australian black winter truffle, golden bamboo charcoal and yuzu peels soaked in Hibiki® Harmony whisky. The truffle is pretty light. I would have expected the truffle aroma to be stronger. the yuzu peels with hints of smoky whisky sit better with my family.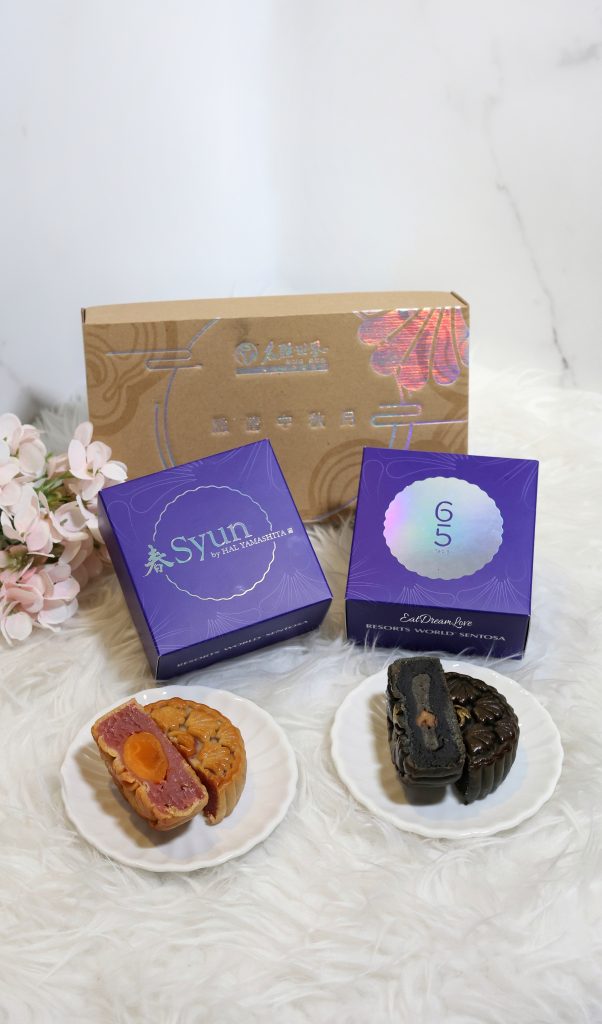 Eatdreamlove has paid for the food reviewed.