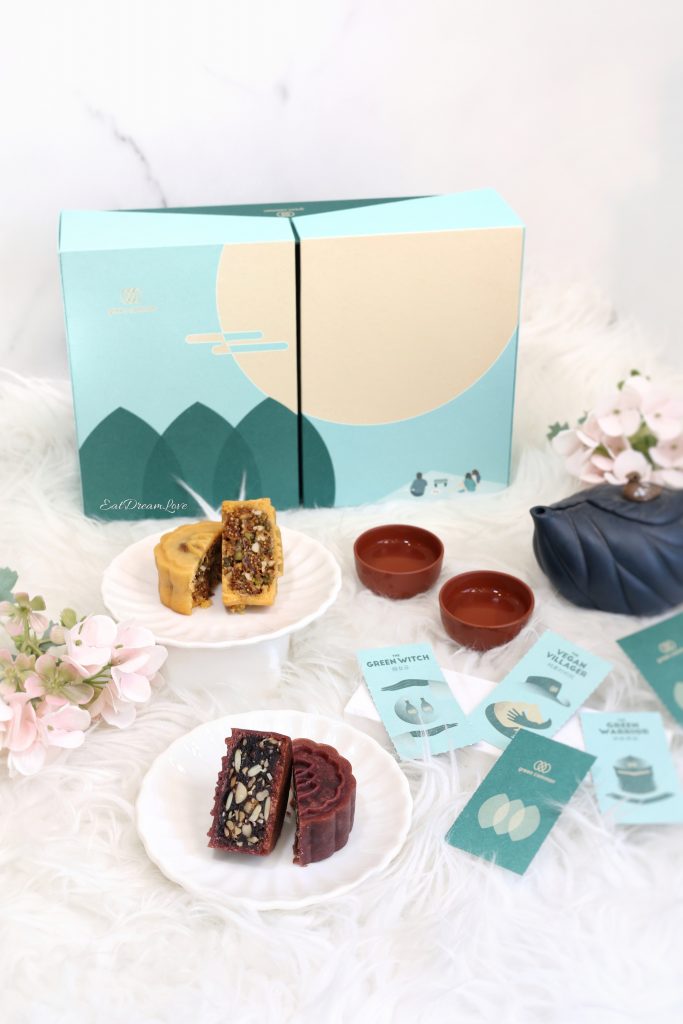 Vegan Mixed Nuts Mooncake Gift Set By Green Common
They use plant-based ingredients, the mooncakes contain 0mg cholesterol and no trans-fat, and are free of added preservatives and artificial colorings! It makes me less guilty to eat these mooncakes!
Mixed Nuts with Blueberries & Purple Sweet Potato Mooncake
It is filled with fresh blueberries and wrapped in purple sweet potato crust that is full of antioxidants and anthocyanin. There are also six different kinds of nuts and seeds. They are also rich in polyunsaturated fat content.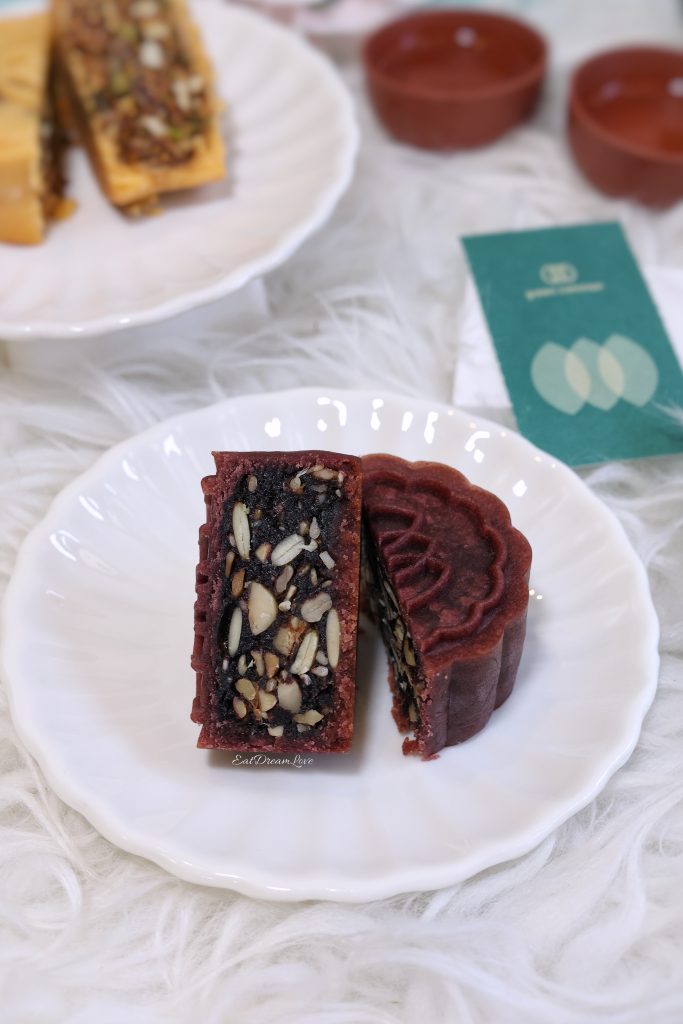 Figs with Pistachios & Oats Mooncake
I love Figs!!! Dried figs are high in calcium content. Together with high-fiber oats and pistachios, it has high-quality proteins and polyunsaturated fats.
They also have Vegan Custard Mooncake (Made with Miyoko). Importantly it also uses Sustainable packaging! I am glad that the mooncake box, sleeve, and trays are all completely compostable to help reduce environmental impact! The boxes are also printed with soy ink and the mooncake trays are made with sugarcane bagasse! My boys love the box so much as it can be upcycled into a mini table. Haha they use it to make a lego cake gift box haha! The gift set is also enclosed with a multiplayer deduction board game "One Night Carniwolves" for extra fun!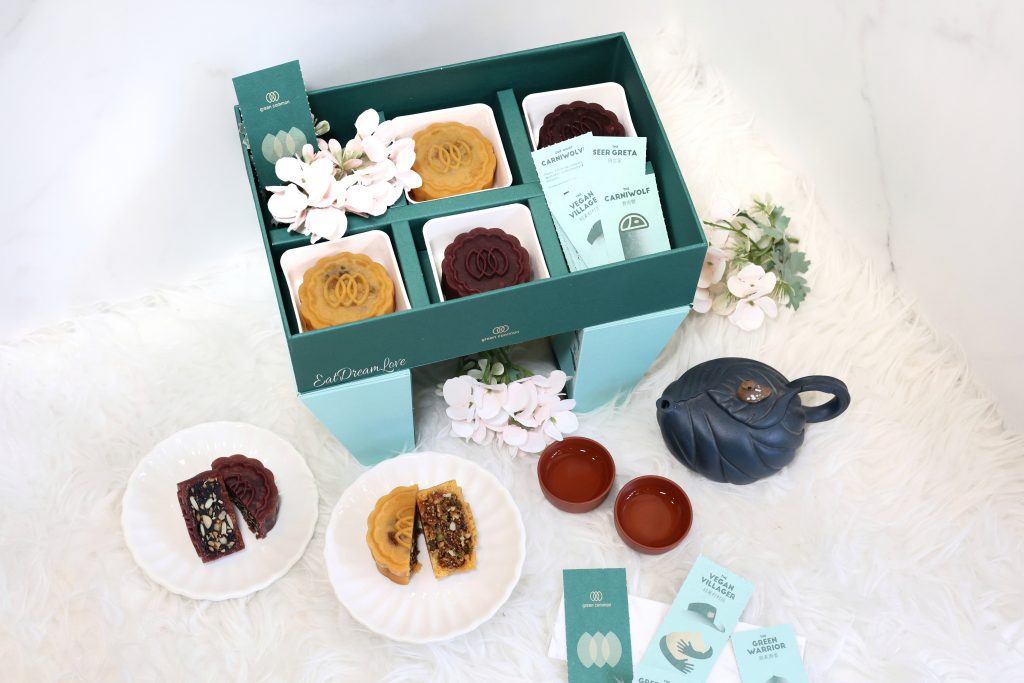 They are so healthy yet delicious! Not overly sweet at all. A gorgeous creative packaging with delicious healthy mooncakes. It is definitely a great gift idea for nut lovers! Especially for Vegan Friends!
Thank you Green Monday and Green Common for sending these lovely mooncakes!