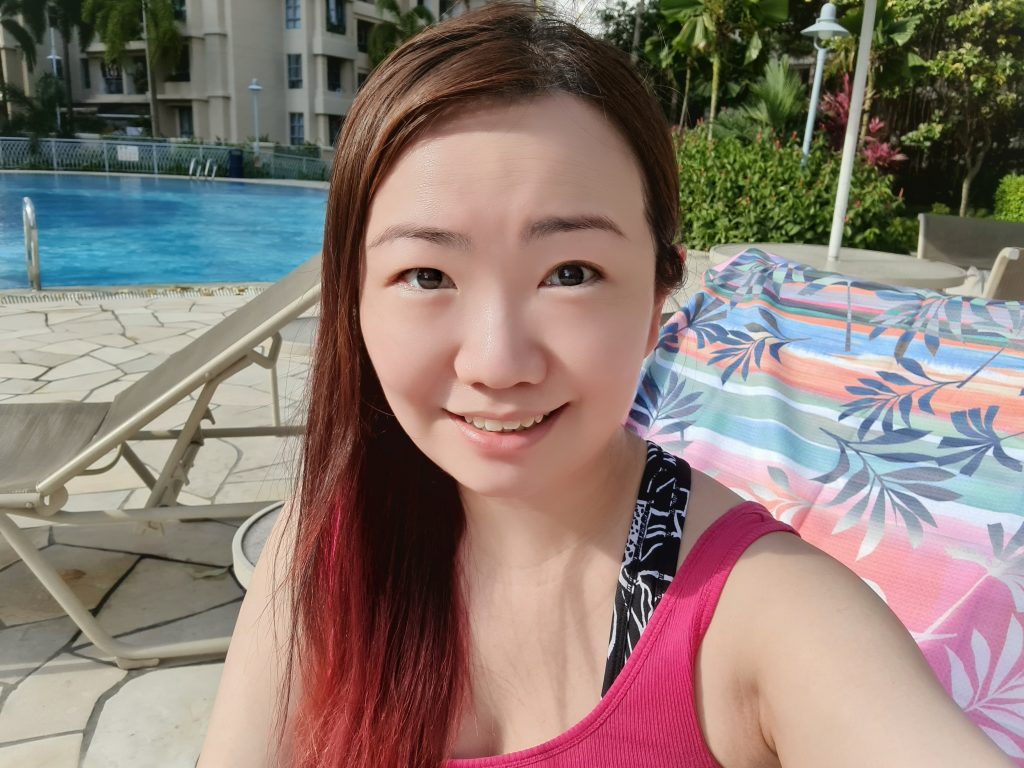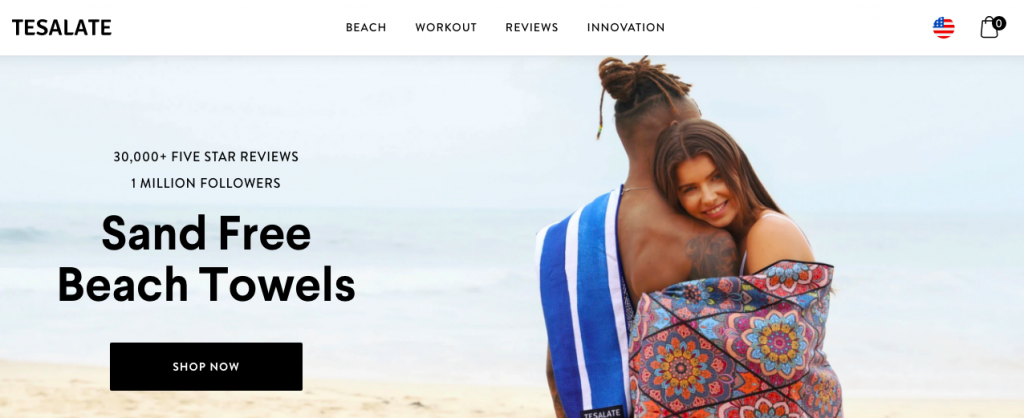 Guess what's behind me? It is the famous Tesalate sand-free beach towel! We love going to the beach but I always hate that there will be a lot of cleaning to do. Especially the towels and mats are like magnets to the sand! It is so hard to get rid of the sand. I had to hand wash and rinse the beach towel multiple times to remove all the sand. I was amazed to hear that there is a beach towel that can be sand-free! Wow! how did they make it possible?! It even comes with Lifetime Guarantee!
I was so excited to receive the Tesalate beach towel! I love that it was delivered in a lovely compact package. Folded beautifully and wrapped delicately with tissue paper in a drawstring slipcase. Very compact! Full-size beach towel: 160cm x 80cm. Easily rolled and store in our beach bags!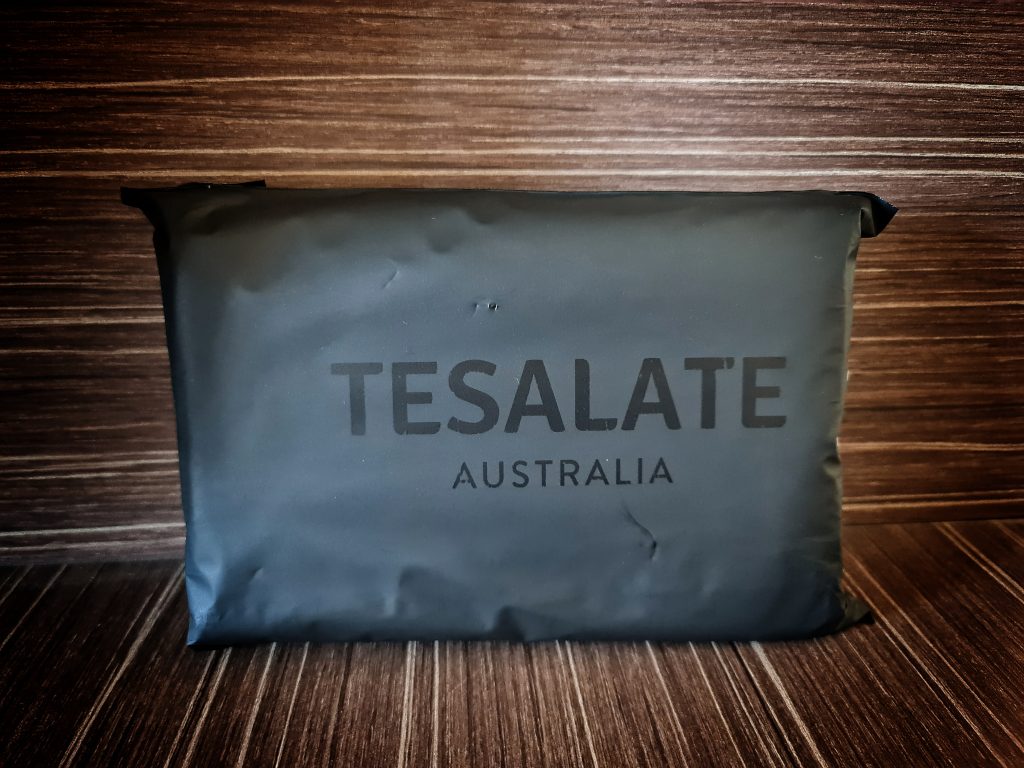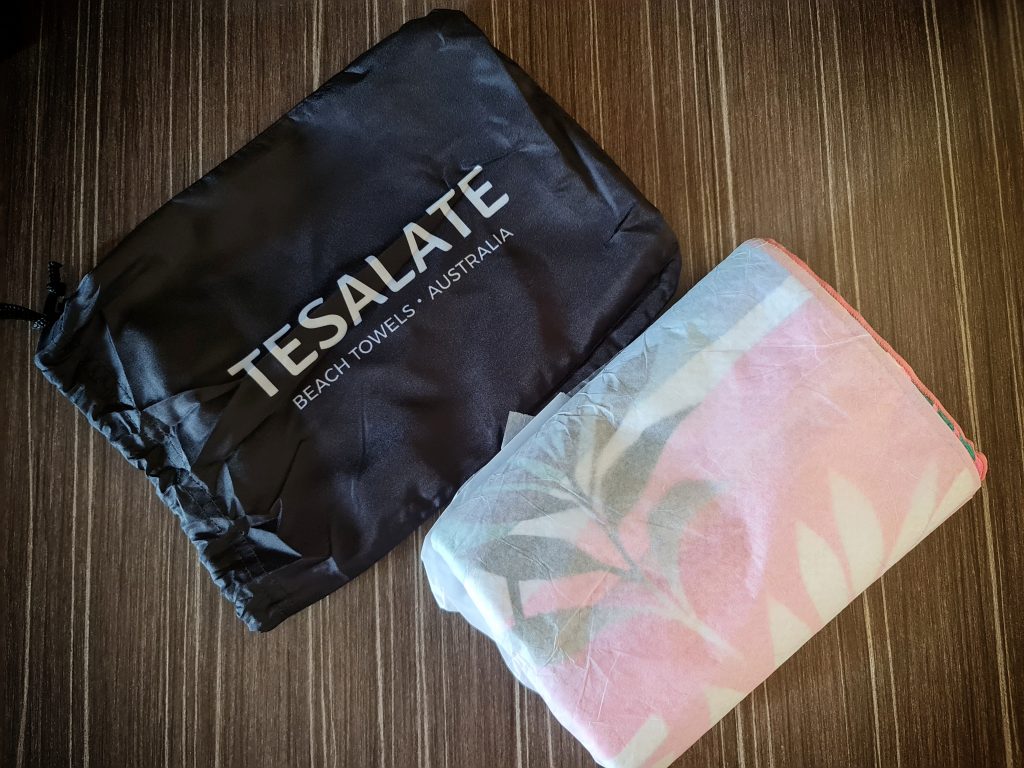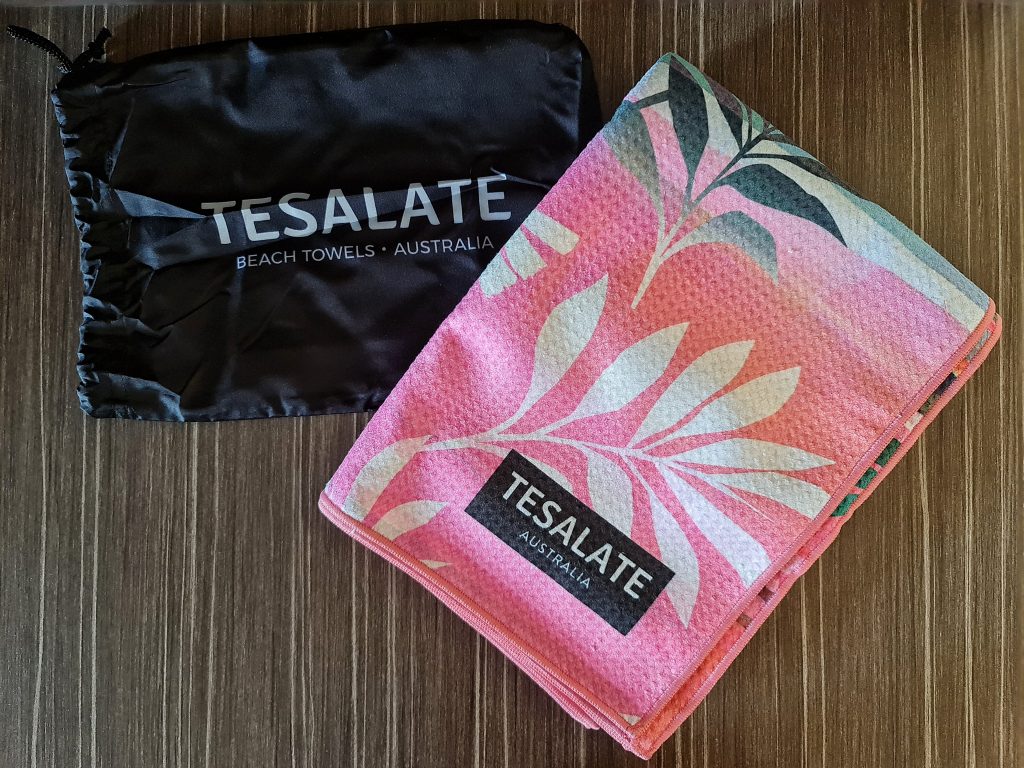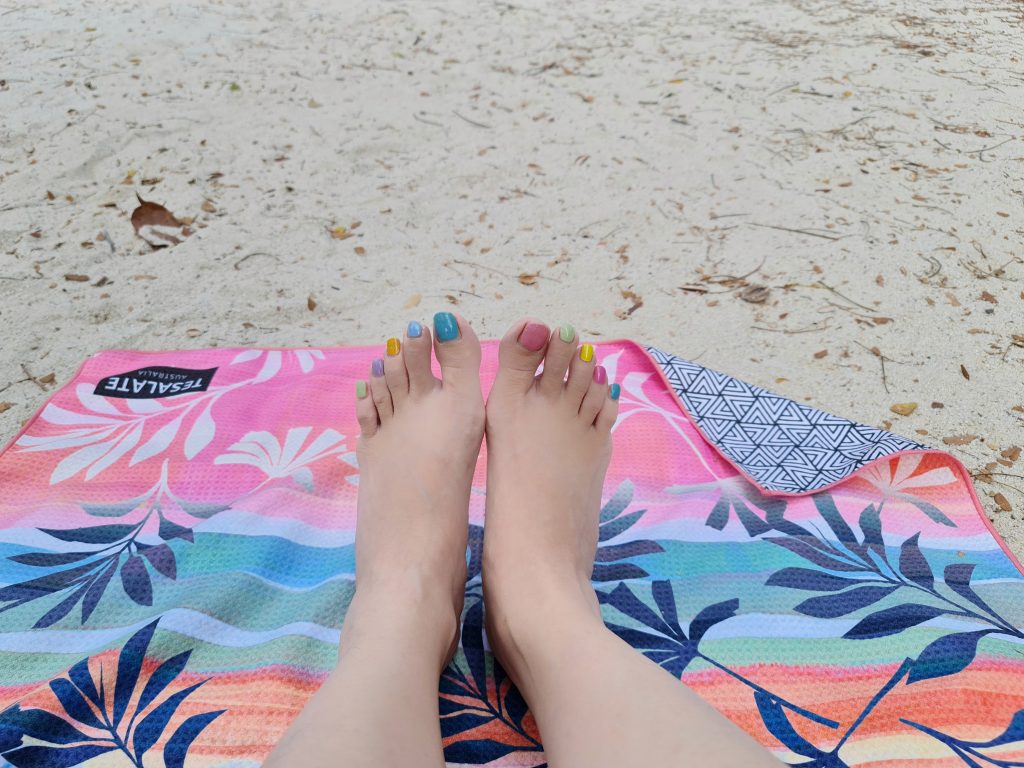 It is Sand-Free! It is made from a bespoke blend of microfibre, their AbsorbLite™ fabric is purpose-engineered for sand to slip off easily. I have tested and indeed all the sand runs easily off the towel. It feels like magic!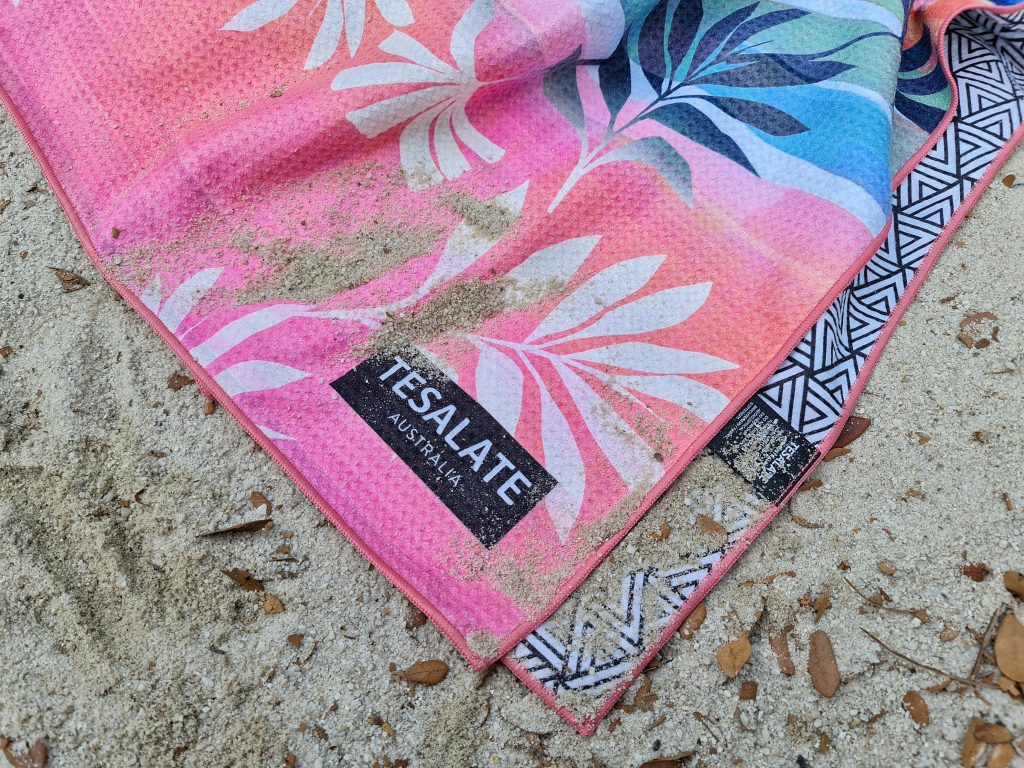 It comes with a little hook which makes it very convenient to hang the towel. Ultra-Absorbant and Rapid-Dry. I also tested it with water. It holds water very well and it doesn't drip! Tesalate beach towels are able to hold up to 1 litre of water without dripping. Their Absorblite™ fabric can absorb much larger quantities of water than the regular beach towel as it is 200 times thinner than a single human hair. It also dries quickly!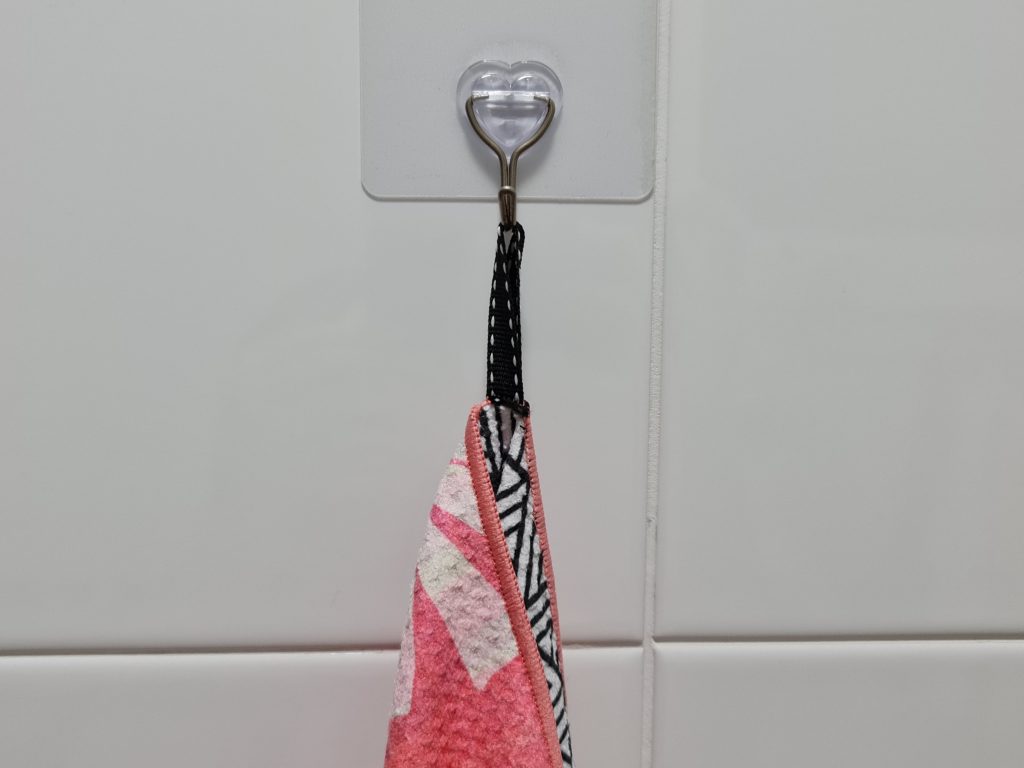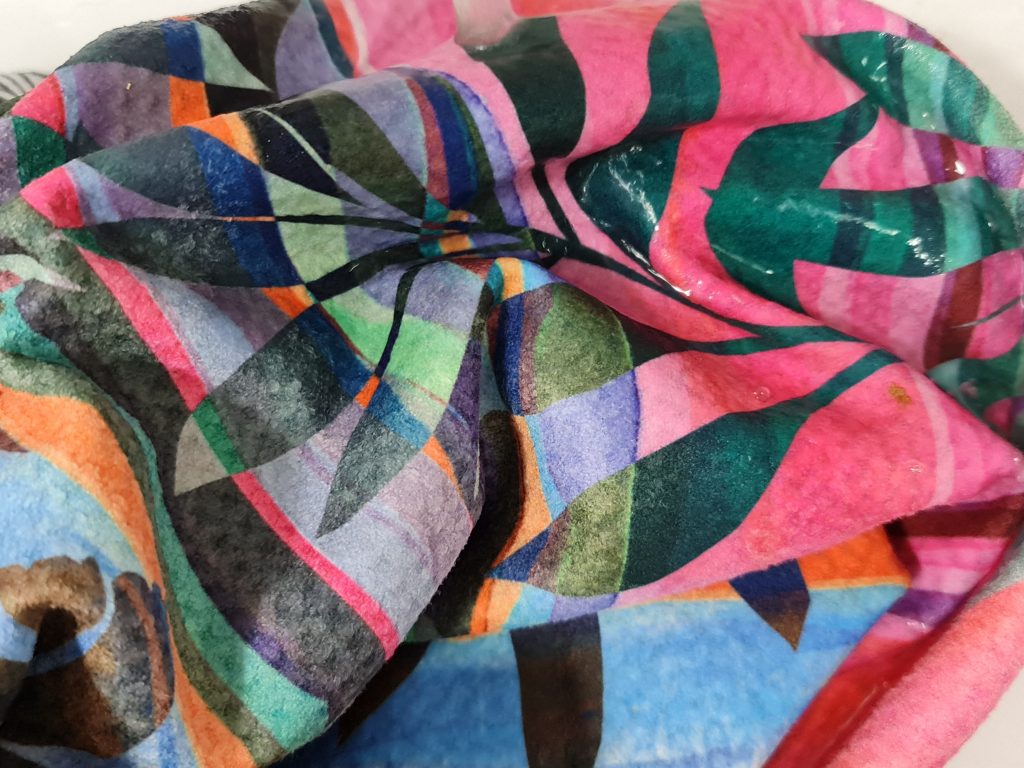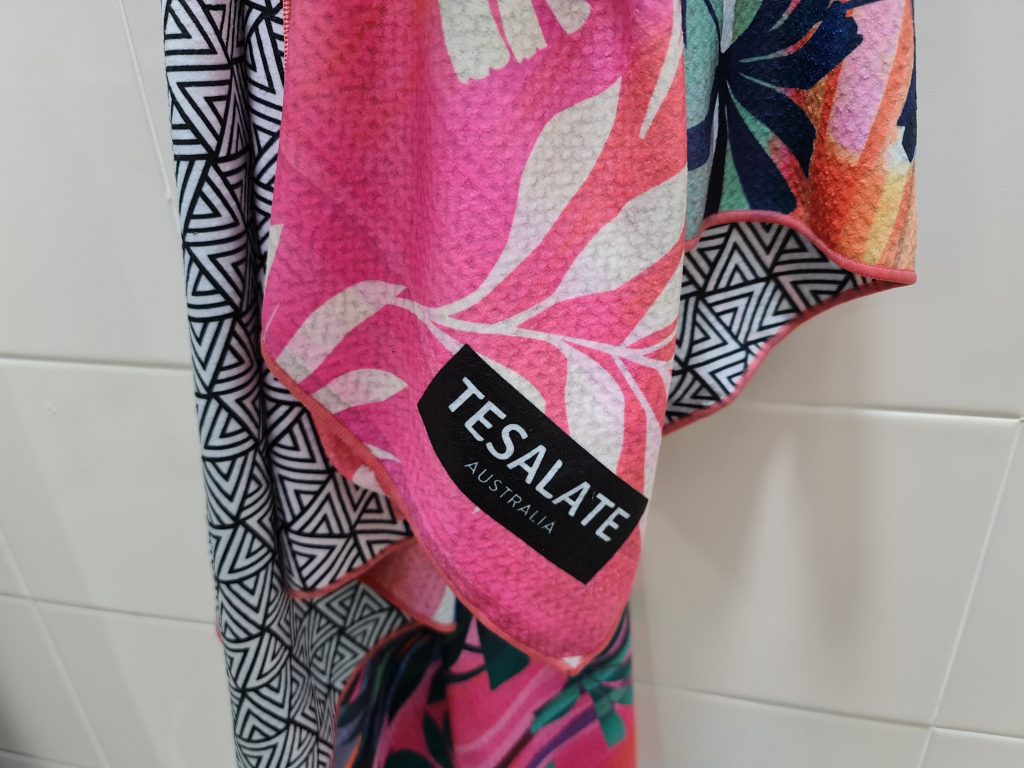 Not forgetting all their gorgeous prints! Featuring the Cali Sunset design. It is a 100% Australian-designed with fresh looks inspired by the coastlines. I love the beautiful colors! It already cheer me up just by simply looking at the design. It is a double-side print. The reverse side is the black and white triangular Tesalate pattern which is also timeless and stylish. It is also great for pool use!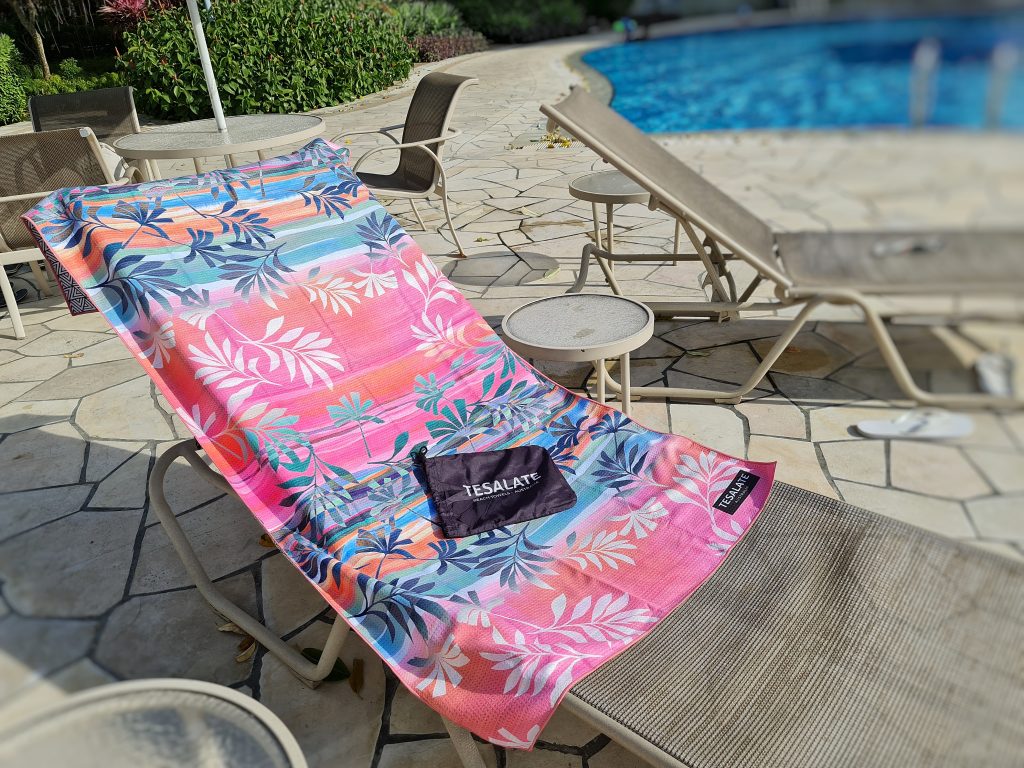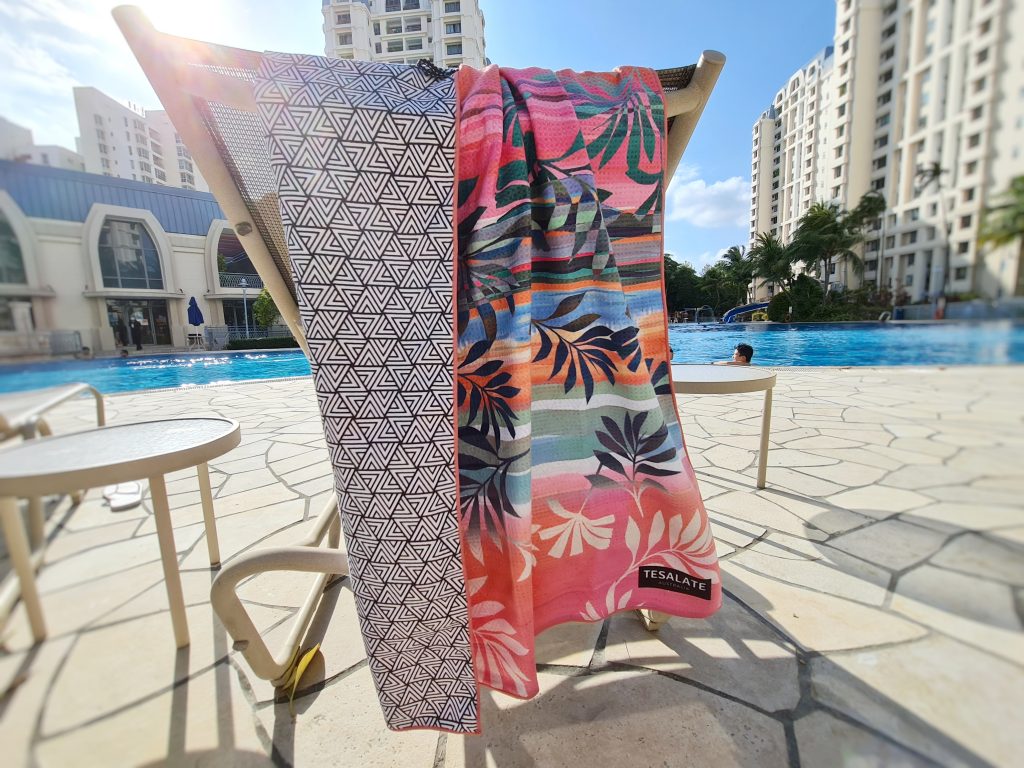 Above information is for reference only. Hop on to Tesalate (tesalate.com) for more information.