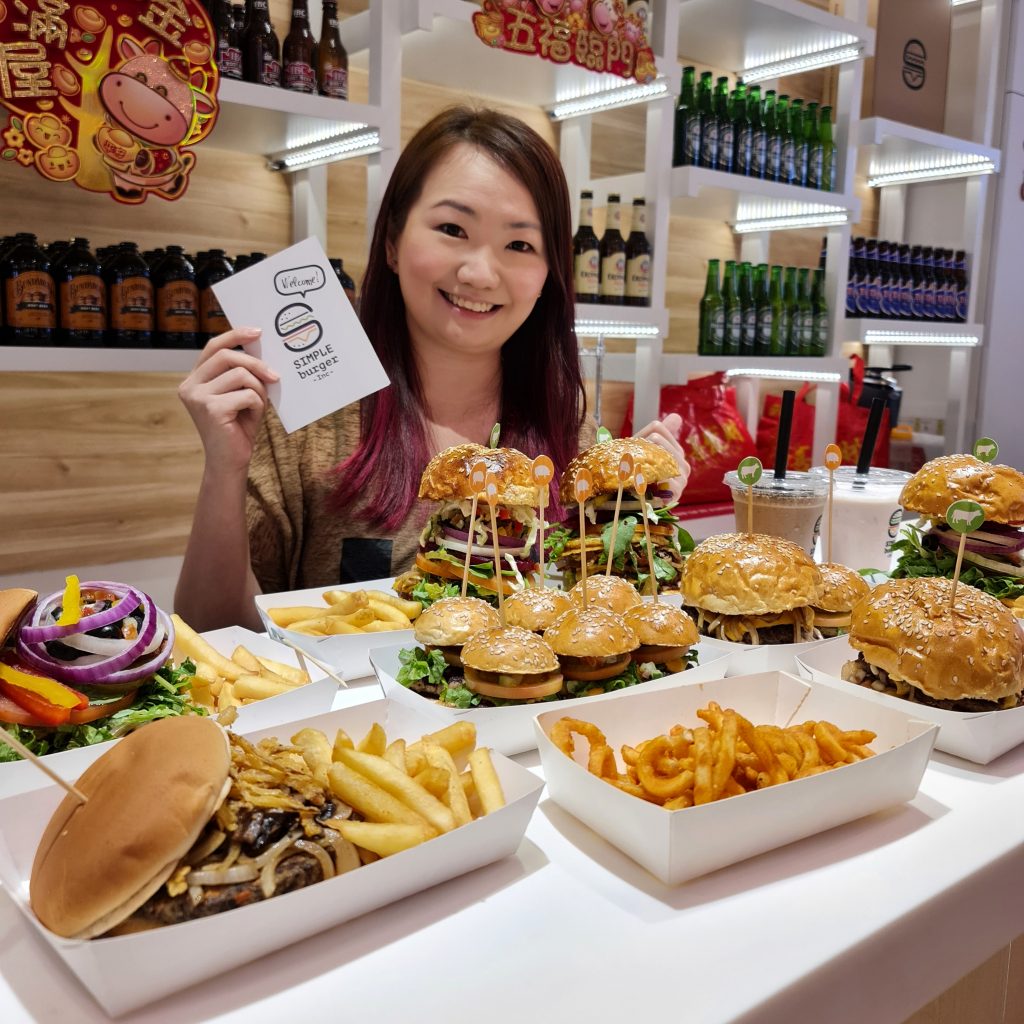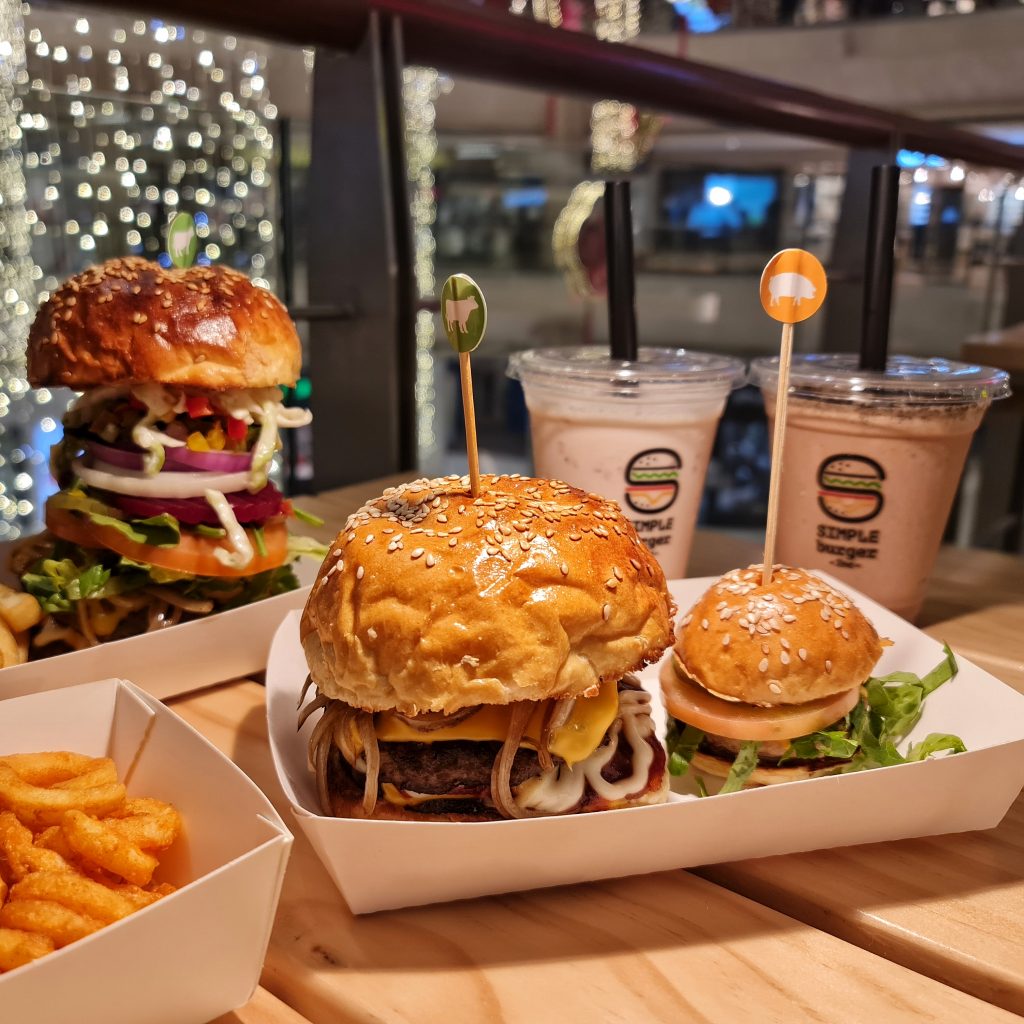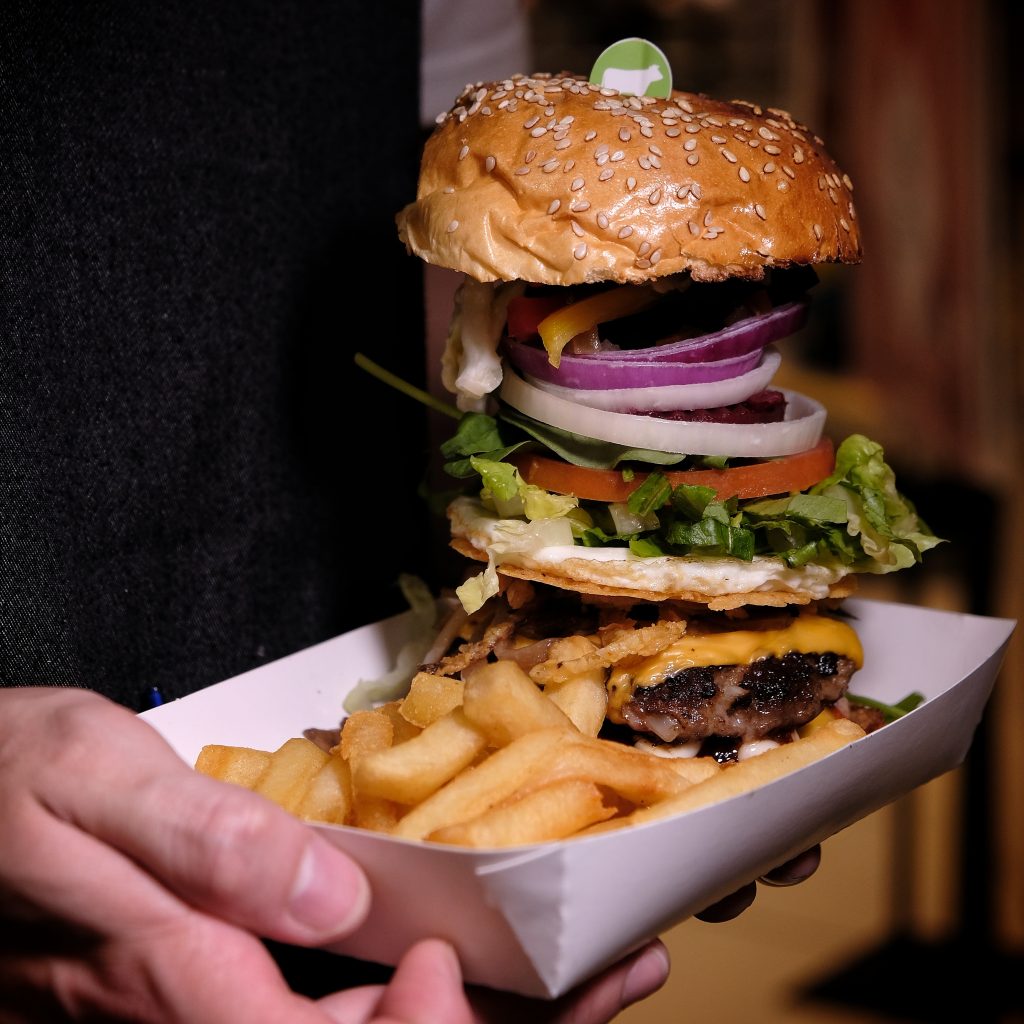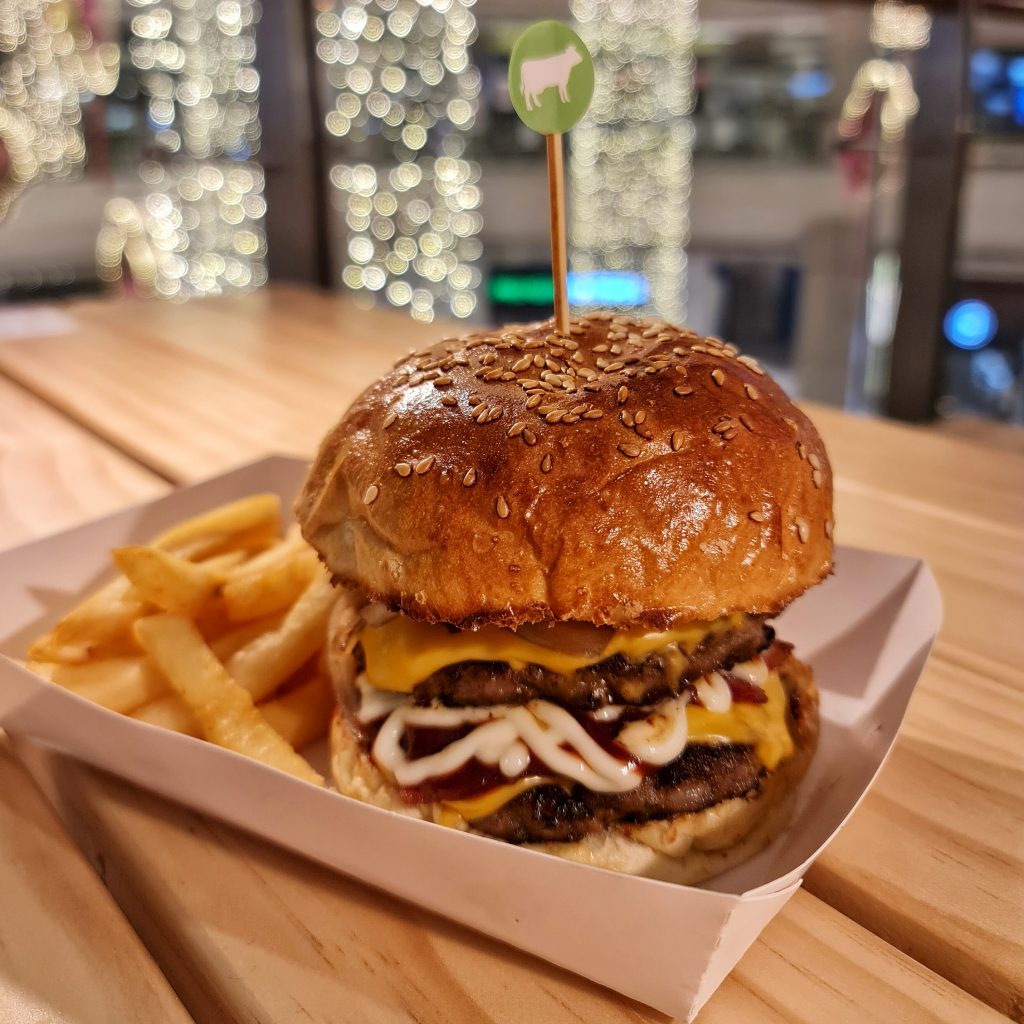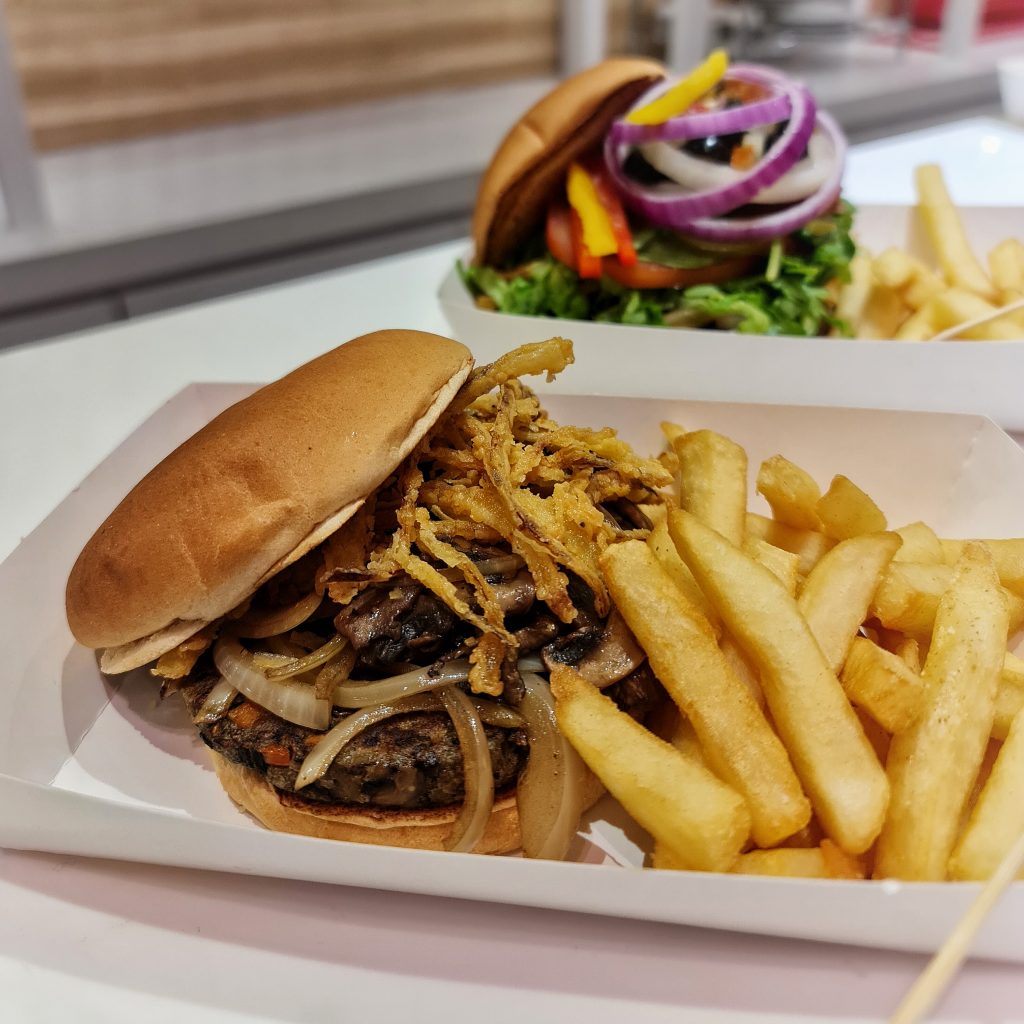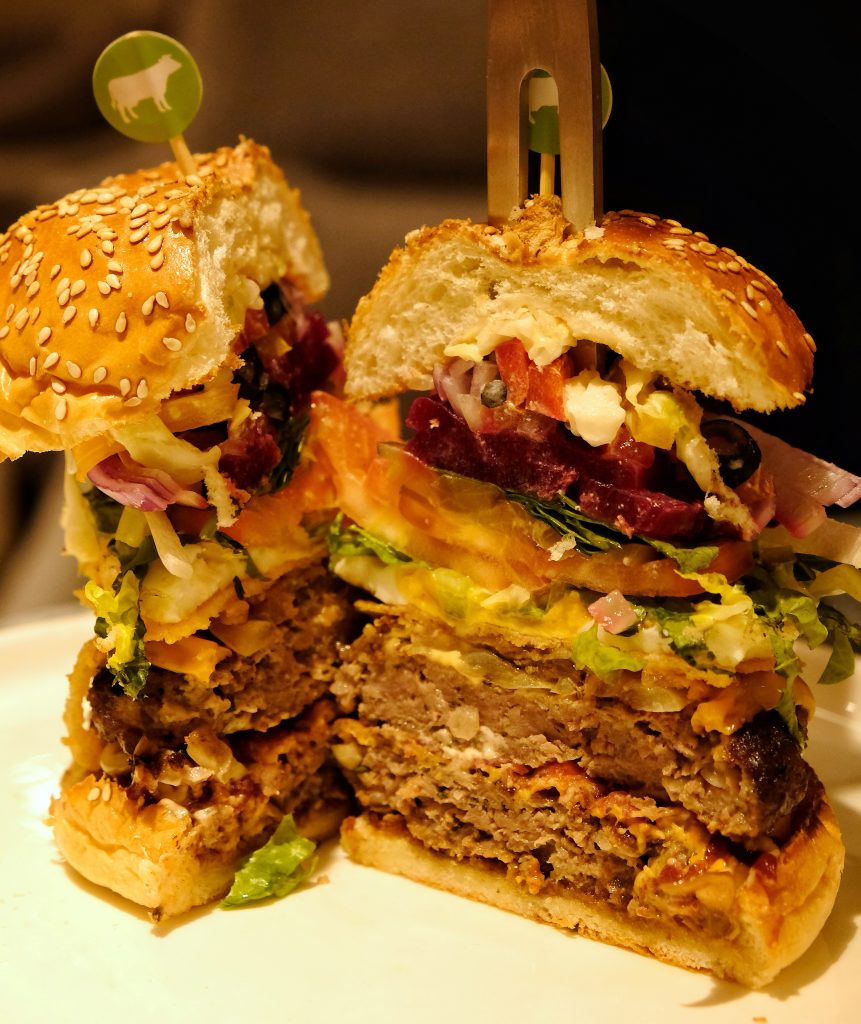 It is a burger extension of iSTEAKS. I tried the outlet at Suntec City. Conveniently located. I like that I can create my burger in any way I want at SIMPLEburger Inc in 3 simple steps.
Choose any of the 7 types of burger from Beef to Vegan
Choose to add any of the 7 different toppings at just $1 each from sunny-side and/or 11 garnishes at no additional charges
Make your meal into a set with milkshakes, honey lemon, coffee, draft beer, curly fries and so many others
Alternatively, I can even create any burger stacks to suit to my diet like keto, vegan, paleo! Awesome! Super customisable!
Garnishes (As many options as I want!)
Olives
Tomatoes
Chopped Lettuce
Relish (Medley of capsicum, onions, herbs, tomatoes & Cucumber)
Coleslaw
Capsicum
Onions
Pickles
Sliced Beetroot
Baby Spinach
Toppings at $1 each (Can have multiple servings of each)
Sunny side up
Parmesan Cheese Tuile
Grilled Bacon
Cheddar Cheese slice
Red Wine Mushrooms
Balsamic Onions
Crispy Fried Onions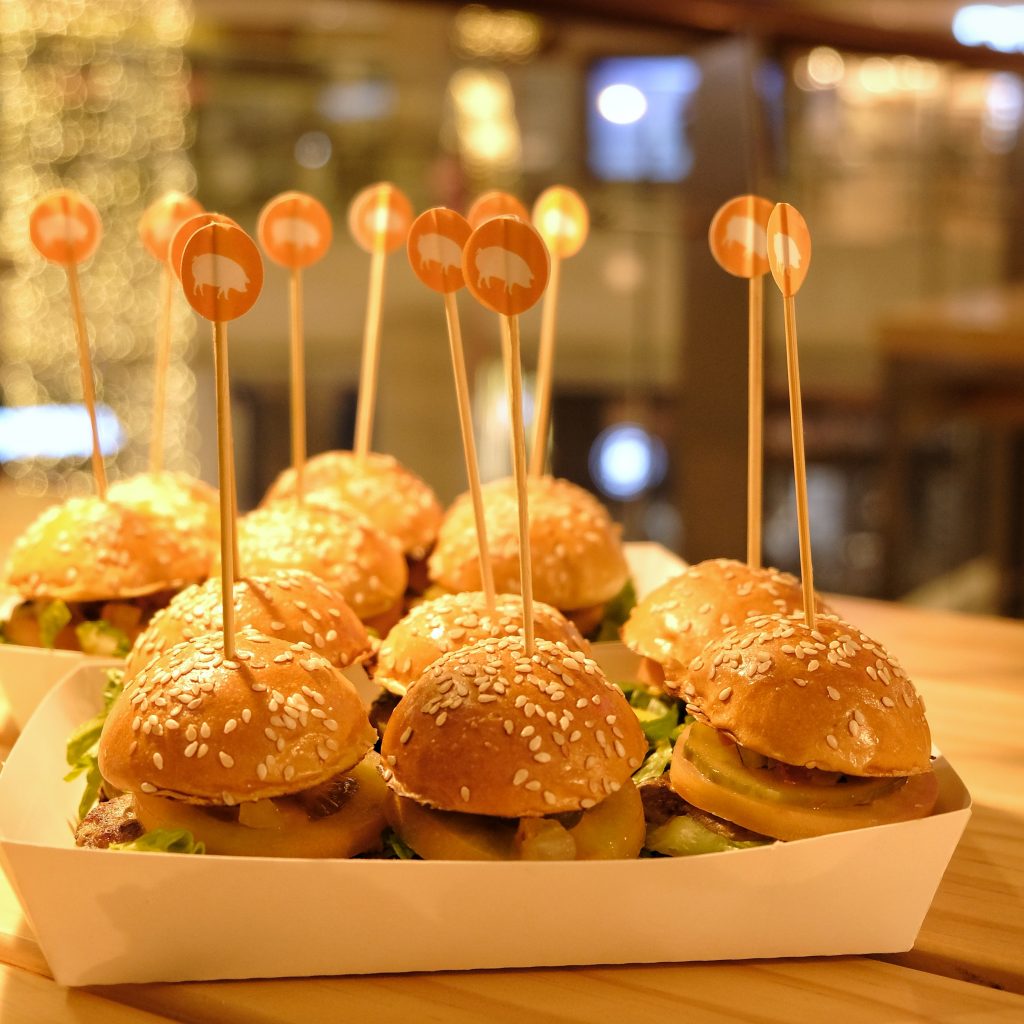 They also offers sliders with Pork patty slider, Bacon Jam, Cheese slice and garnished with Chopped Lettuce, tomatoes, pickles and relish. These are perfect for kids! Can't wait to let Travis try! I am sure he will love it!
All ingredients and patties are made fresh in-house and from scratch with their very own house recipes!
Burger patties are cuts from the butcher from iSTEAKS! We can get to enjoy the finest cuts of wagyu, ribeye and sirloin in SIMPLEburger! I am definitely bringing my family to try these delicious burgers!
Address
3 Temasek Boulevard, #02-474
Singapore 038983
Contact No.
+65 6285 8839
Email Address
enquiry.simpleburger@hsg.com.sg
How to get there
Show Map
Website
Show Website
Facebook
Show Facebook
Instagram
Show Instagram
Price Range (per pax)
S$1 – S$30
Recommendation(s) to try
Burger, Milkshake
Opening Hours
8am to 10pm Daily