Vivlash Beauty Studio ~ New Kid on the Block in Bedok. An Eye lash extensions Beauty Studio! Always envy those hot ladies with pretty thick long lashes but I always find it a chore to stick fake eye lash and put mascara. It is so hard to clean off too. In recent years, I heard so many girlfriends doing eye lash extensions. So cool. Make things so much easier!~ At the same time I am always hesitant to go and do it myself. I heard there are some friends' eyes were sensitive to the glue and removed it the next day. Many thanks to Vivian from Vivlash Beauty Studio for the lovely invitation. I finally made the first step!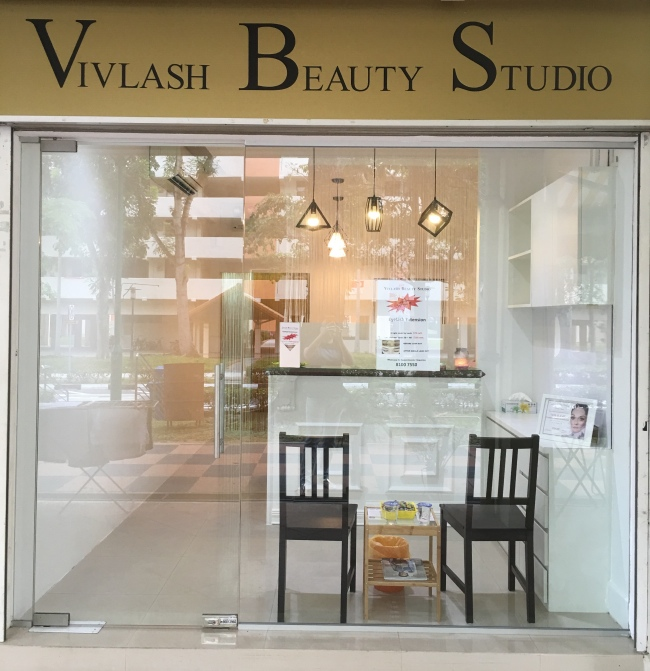 Ambience
Vivlash Beauty Studio had just opened in August. The shop is newly renovated. Simple and clean look. The shop feel a bit bare. Can doll up a bit more and it will look awesome. Vivian only serve 1 customer at a time. So you can enjoy the privacy with the soft music playing in the background under the blanket. With the eyes close while she perform the magic, you can easily slip into dreamland. ZzZzZzzz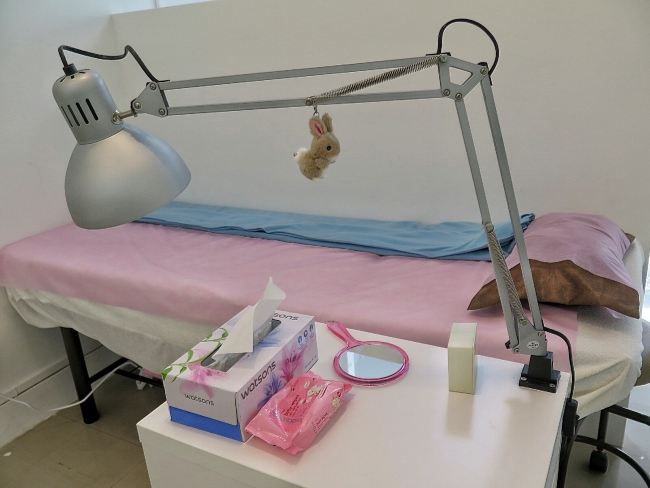 Service
Vivian is Novalash Certified with over 2 years experience. The products she uses are from Novalash too. I understand that NovaLash was founded in 2004. NovaLash Eyelash Extensions are very popular and used in thousands of salons and spas over 40 countries worldwide.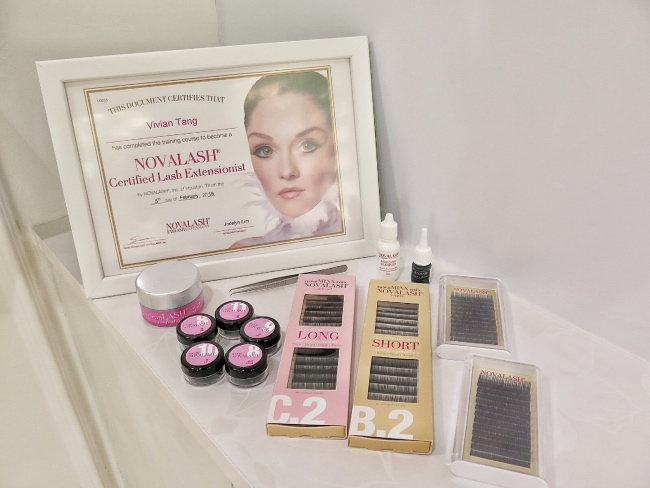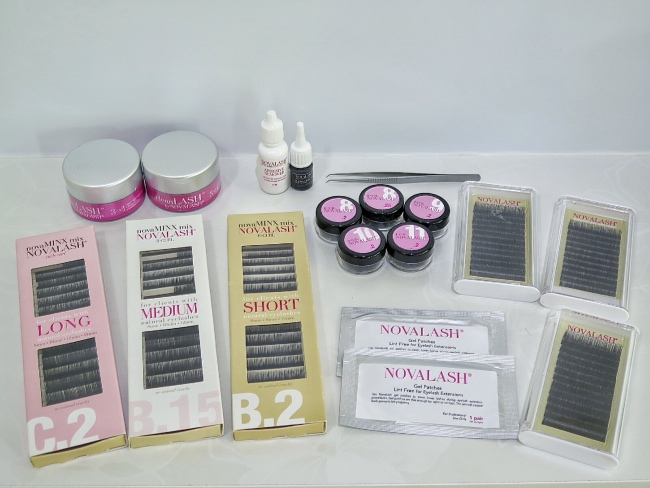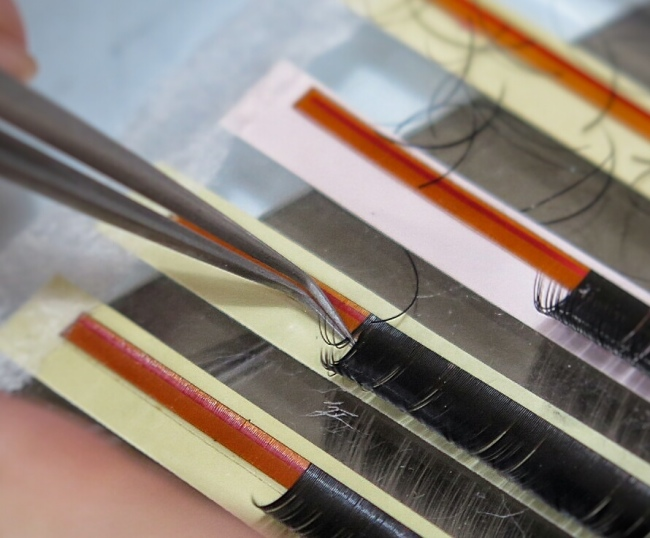 I always thought it is just 1 type of lash. After learning from Vivian, I realise there is actually so much more to it. There are different types of curl lash. There are J curl, B curl, C curl, D curl, L curl…. Wow each type gives you different effect. Mink lash are fine and lighter. There are also color lash. This is so complicated.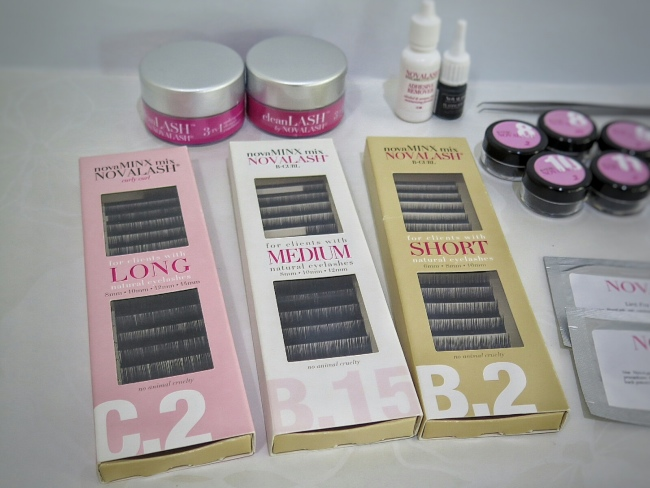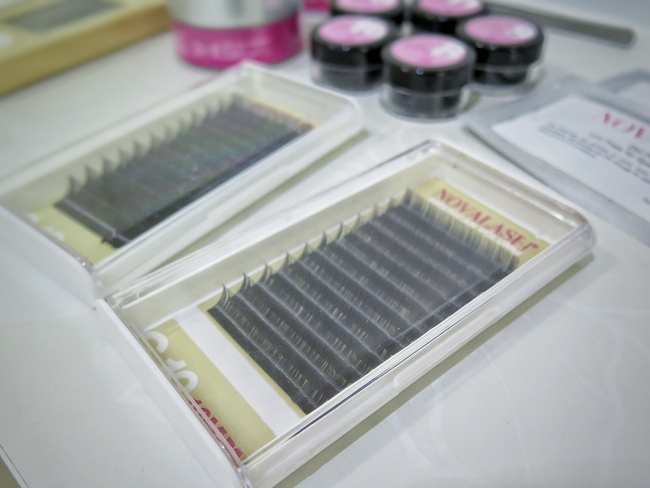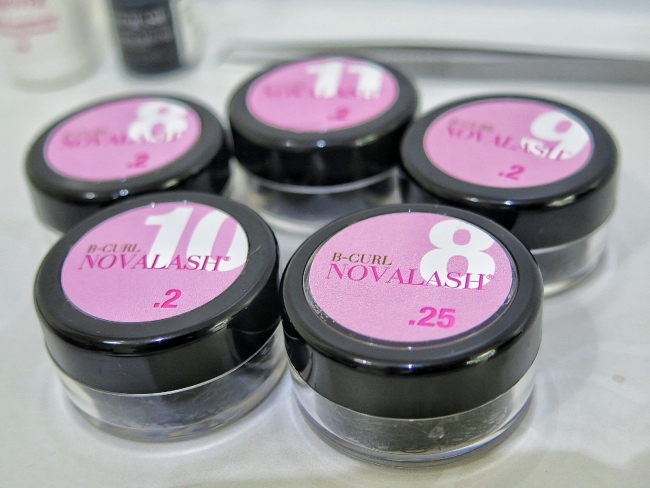 Vivian also uses Novalash Platinum Glue. I understand that it is Formaldehyde free. Some sensitive people may have dermatitis due to Formaldehyd. The fumes can also cause eye irritation.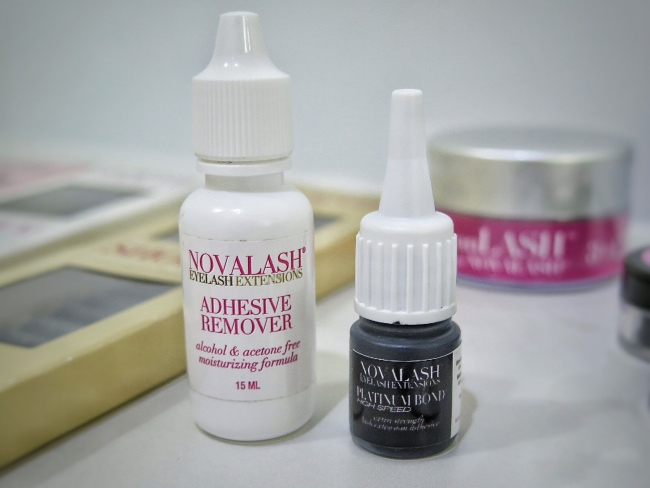 Vivian assessed my lashes and understand my requirements for having a more natural look. Not too drama for daily corporate look. She recommended to use C curl 8mm or 10mm 0.2 thickness with evenly distributed shape (single lash) to achieve the a natural look. I am happy with her recommendation. Now the magic start. As I laid on the bed with my eyes close… See how short my lashes are…Can't wait to see how it look like at the end… Excited…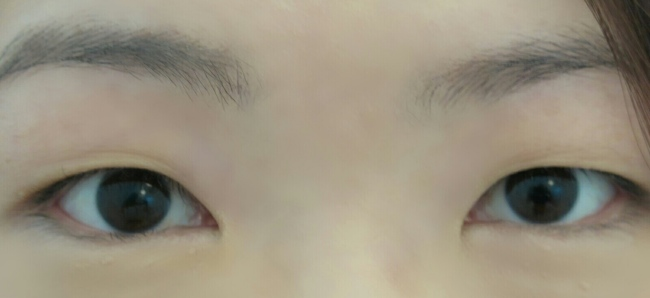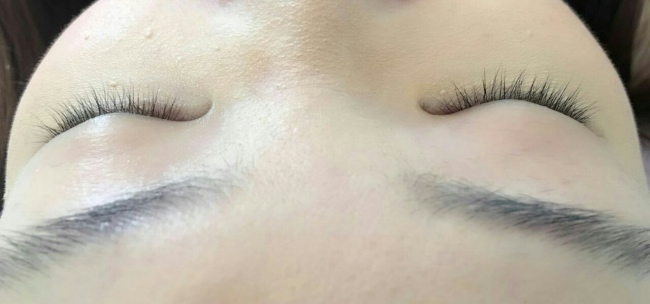 She put on the Novalash gel patches for me to cover the lower lashes during the eye lash extension procedure. She also carefully sticked on some tapes to ensure the gel patches do not move and cover the lower lashes well.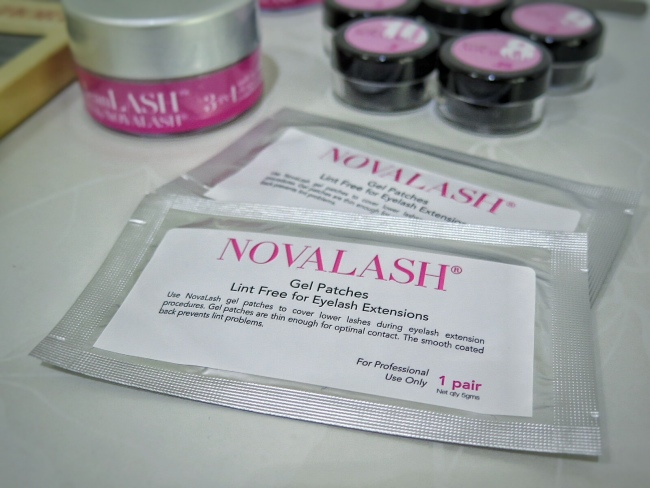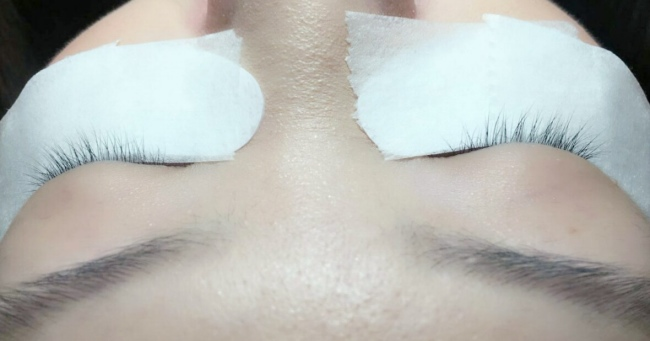 Time flies while I chat with her…as she gently sticked the extension to each lash.. and also ensure that the lash are separated so that no 2 lash are stuck together. If the lash are stuck together and 1 grow faster than the other, it will pull the other lash along. When all is ready to go, she used the AirNova to blow dry and spray the mist with water and blow dry again. She did a final separation.
Note: She also give a lash brush for you to bring home to continue to take care of the lash. This is also more hygienic as she uses a new brush for each customer.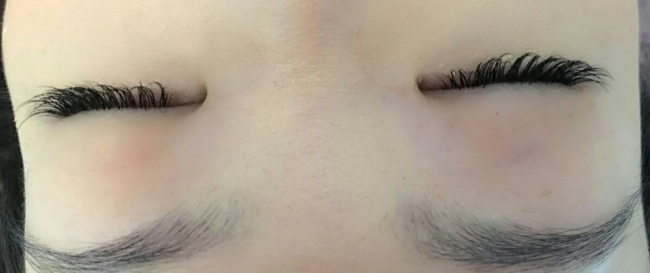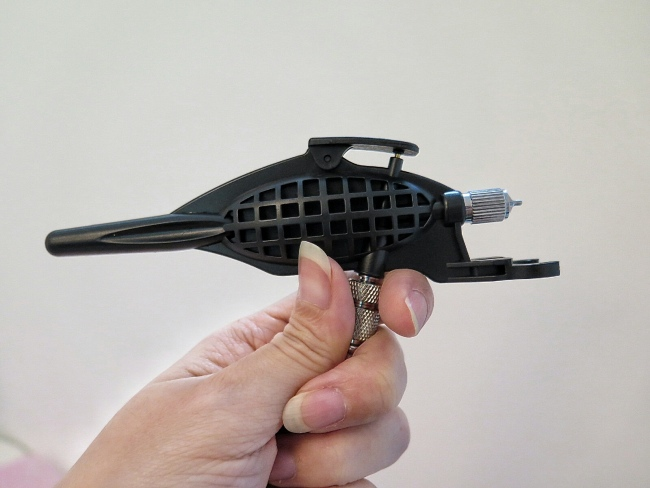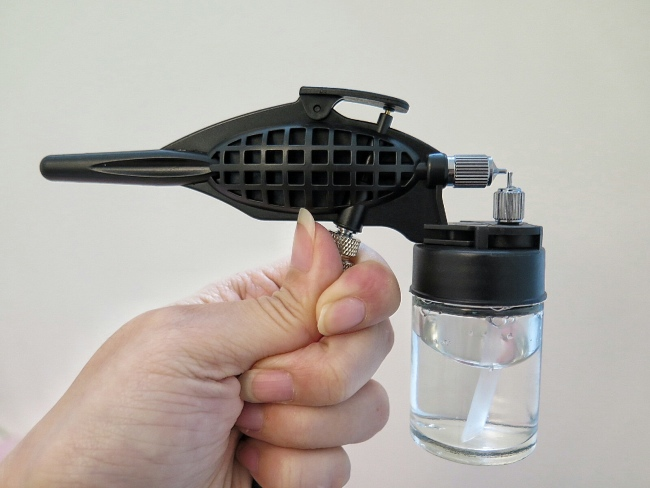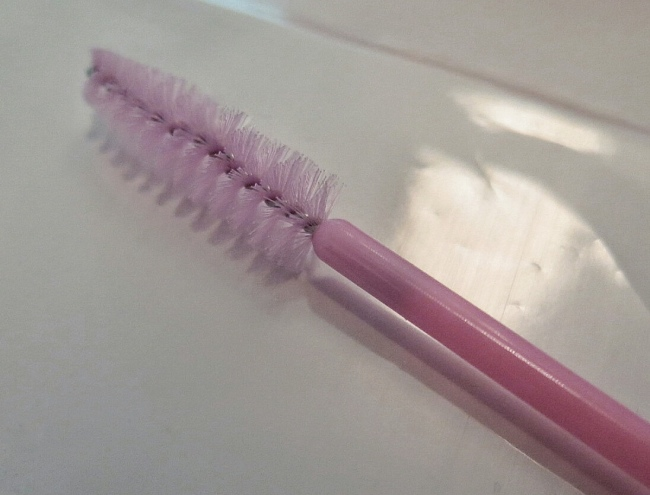 Ta da!~ The Magic show completed!~ I open my eyes… and the lashes look longer and curler. It looks if I apply mascara. My eye corner has a slight redness but they went away very quickly.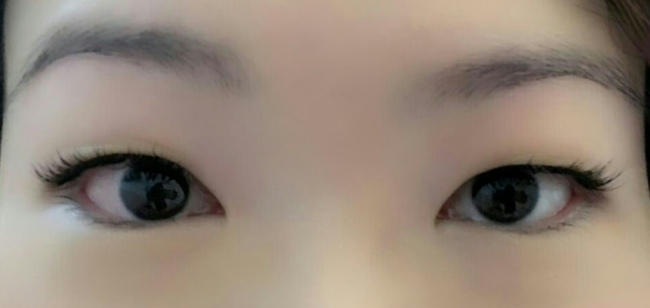 I sticked on my usual double lid sticker and I already feel my eyes are ready to go out. *HAPPY*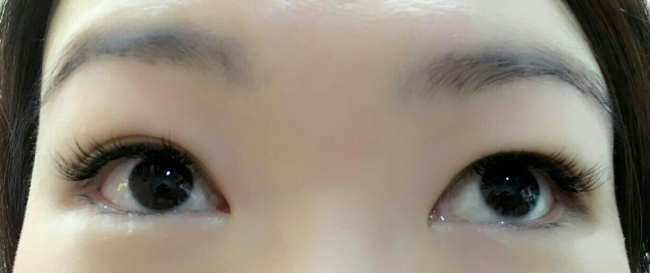 Many Thanks to Vivian for the wonderful professional service! My Amazing Magician!~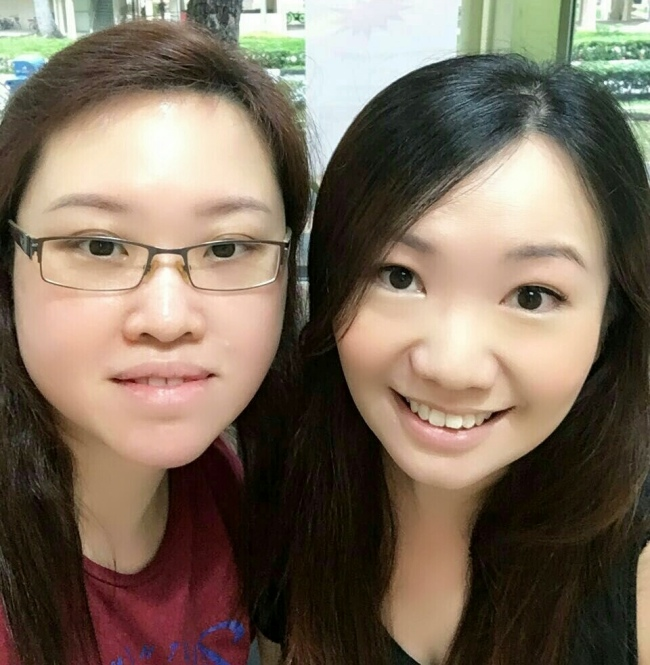 **2 days later** I went office with just my light eye shadow and eye lid sticker. My eyes are all ready to go. I don't even need my eye liner anymore. Save all the efforts! NO Mascara! NO Eye Liner! NO Fake Eye Lashes! Eye lash extensions really save so much time.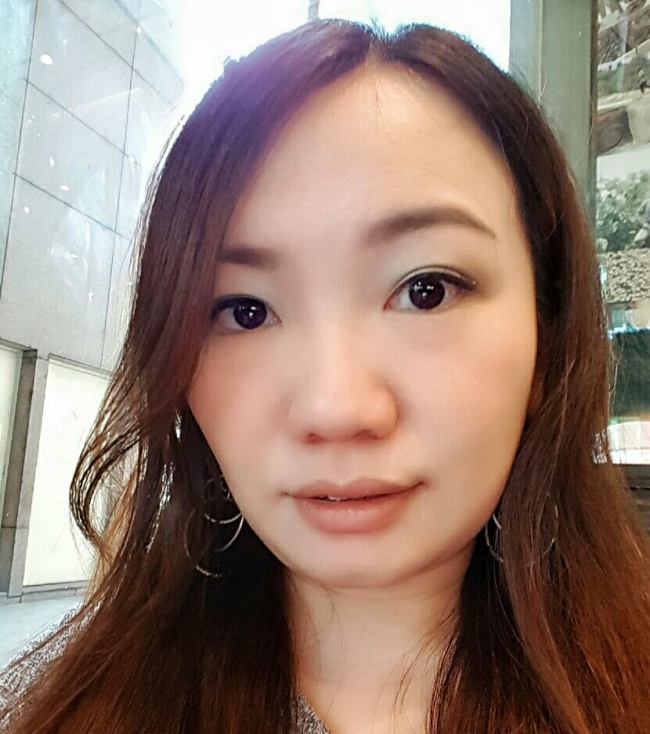 **2 weeks later** Glad that some of the lash extensions are still there after 2 weeks. I still don't need eye liner and mascara. just a double lid sticker and I am good to go out. It looks so natural that my friend thought how come my lash look longer but didn't think I did eye lash extensions.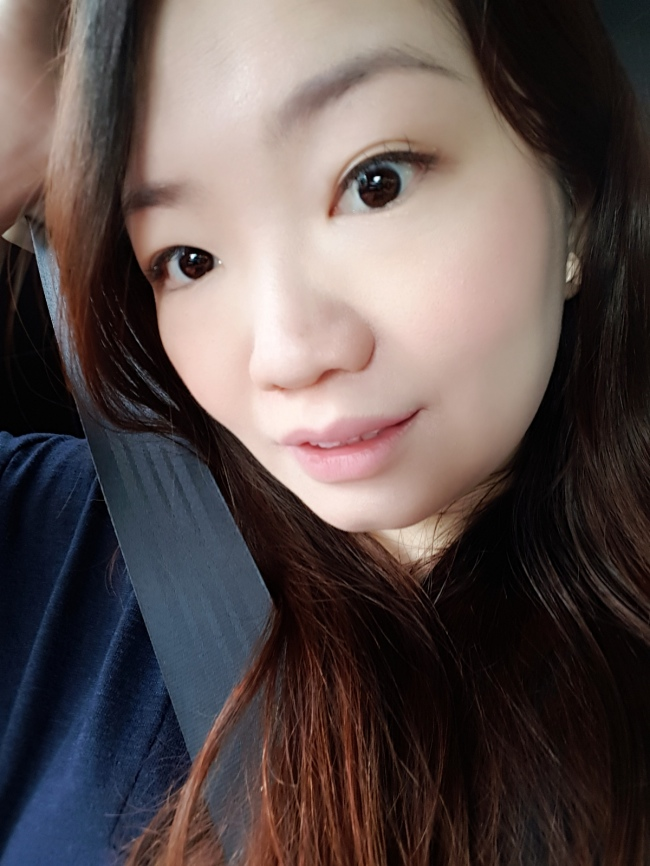 Some Tips for Caring your Eye Lash extensions.
Vivian also sell cleanLASH by NOVALASH®. It not only remove the make up. It will also prolong the life and radiance your extensions by conditioning and restoring moisture. These cotton pads are saturated with pomegranate seed extract to detangle and promote healthy lashes. It also help to reduce flipping and tangling of the lashes. It can even nourish your eye area. All in 1 Product! So Cool!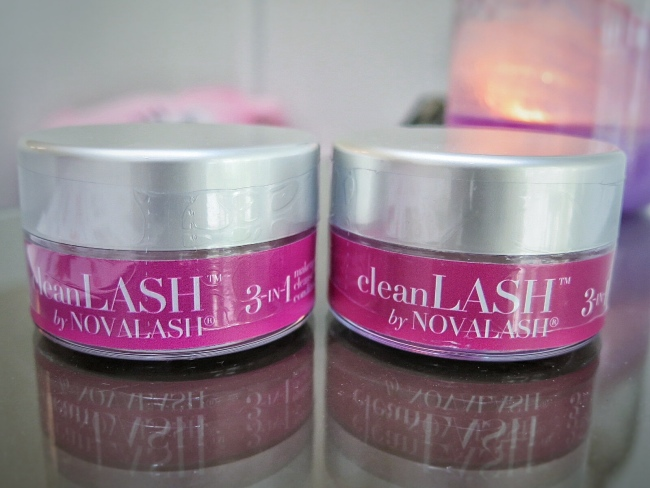 You should take note of the following:
– Avoid rubbing your eyes
– Use water based eye makeup remover
– Avoid all oil based products as well as those that contain glycerin, glycerol
– Brush gently on the eye lash extensions to detangle
~Conclusion~
Eye Lash Extensions save a lot of hassles. This is most ideal for people who doesn't or don't like to put on eye make up. For people that still like to do eye make up, you just need to take a bit more care when you are removing your make up. Your eyes will even look beautiful while you sleep. Ha ha.
Vivlash Beauty Studio is located in Bedok North. It will be very convenient for People living in Bedok or near Bedok. Do note that it is only by appointment so you can contact Vivian to make an appointment at +65 8100 7550.
Promotion Code (Till 31 Oct 2016): Quote "EatDreamLove" to enjoy 50% discount off your first session with Vivlash Beauty Studio.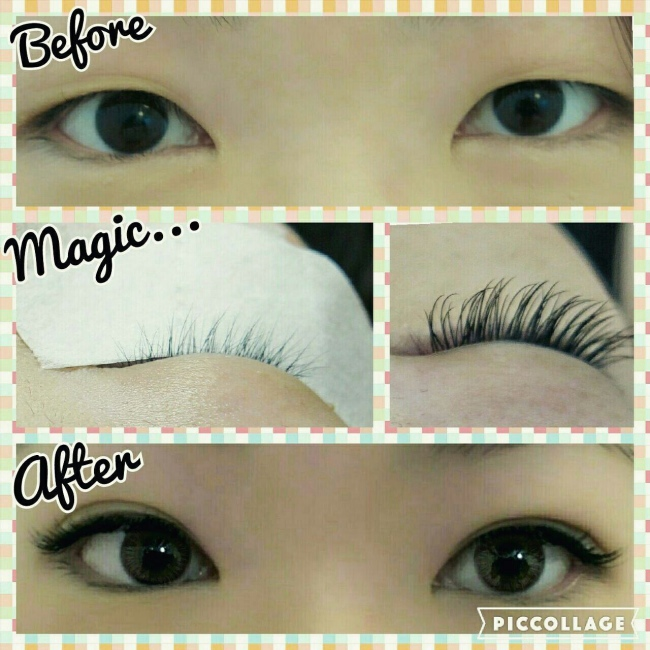 | | |
| --- | --- |
| Address | Blk 510 #01-27, Bedok North St 3, Singapore 460510 |
| Contact No. | +65 8100 7550 |
| Facebook | View Facebook |
| Instagram | View Instagram |
| Opening Hours | By Appointment |