Ramen Keisuke Tori King (100AM Mall at Amara Hotel) by Celebrity Chef Keisuke Takeda ~ 100AM Mall is near where I worked. Hence, often we like to drop by for lunch or dinner. A small, cozy, casual dining ramen place. Love their grilled chicken thigh as the main highlight of the Flavorful Chicken Broth Ramen.
Ramen Keisuke Tori King has been at the 100AM mall for quite a few years. It is one of my favourite dinner spot. Near my office. There is also a NTUC Finest where I can also do groceries shopping. There are also some coffee joints like Toast Box, Ya kun and Starbucks. Great for round 2 Coffee break.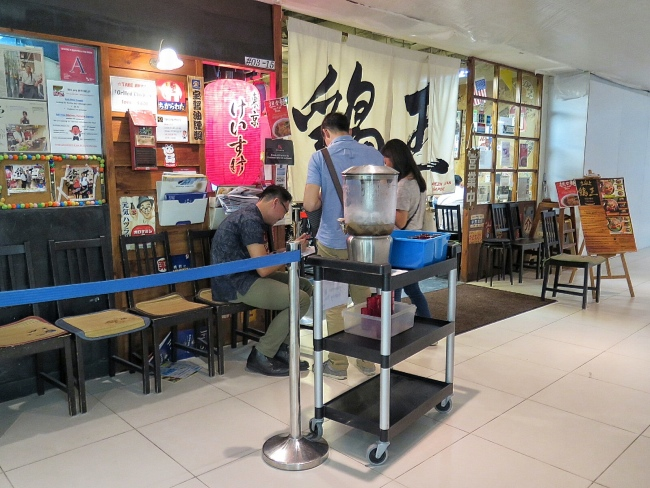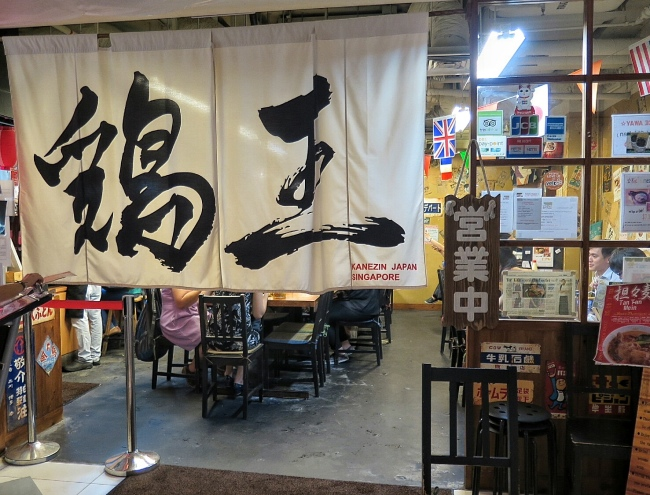 Ambience
A small, cozy, casual dining ramen place. Good for couples or small group gatherings. It is usually pretty crowded. They pasted some comics and old posters on their wall. It brings a Japan touch to the restaurant.
Service
They use a order sheet where you can tick the ramen that you like. There are also options that you can personalise to your preference. Like E.g taste of the soup, amount of chicken oil and noodle texture. You can also tick whether there is anything you don't want E.g. Spring Onions, Black Fungus. It makes it very clear to the service staff preparing the ramen. As sometime they are very crowded, they provide drinks while you wait for your turn. They will also take your order when your turn is reaching. Hence, once you are seated, your piping hot ramen is ready for you. Very Efficient Service.
Food
~ Grind Your Sesame Topping ~
Before you start to eat your ramen, you get to DIY to grind your sesame topping. Pour the sesame onto your ramen when it arrives. It makes the ramen more fragrant.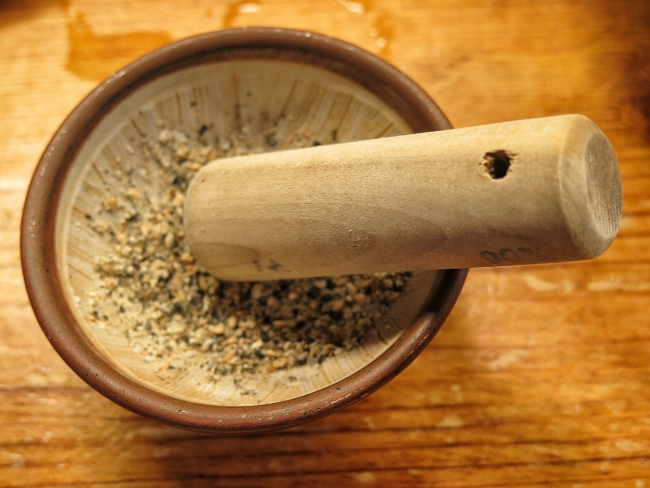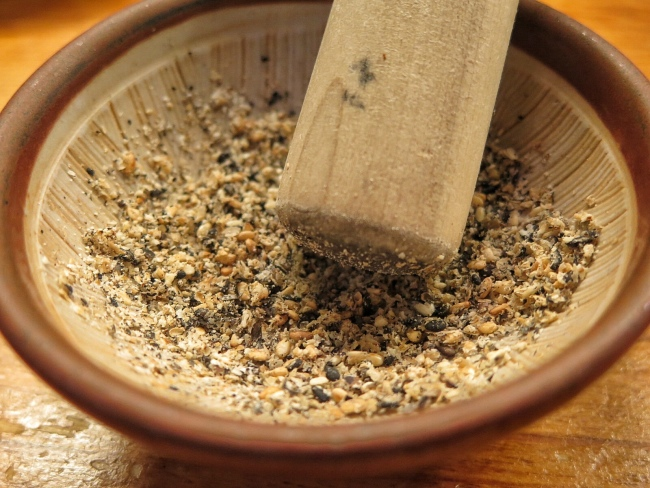 ~ Free Flow Hard-Boiled Eggs! ~
They have 2 different type of eggs. Brown and White. Some people says Brown eggs got better nutritional value. Not sure how true. If you are a Hard Boiled Egg lover, you can have your fill here haha.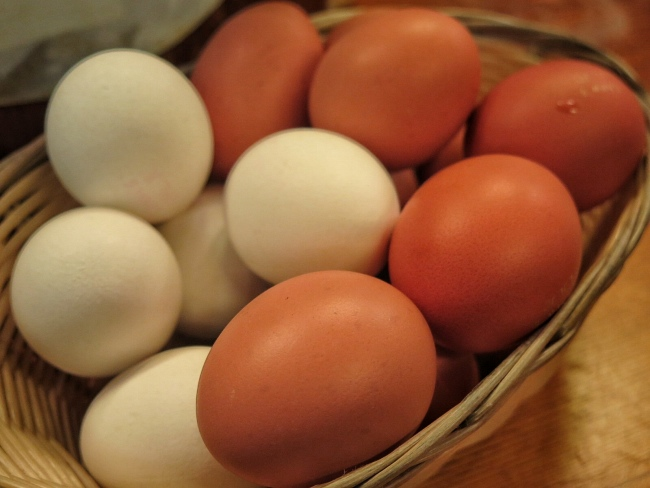 ~ Marinated Bean Sprouts ~
My Favourite Topping! Love the light and crunchy Bean Sprouts. The lightness complements the rich flavourful ramen.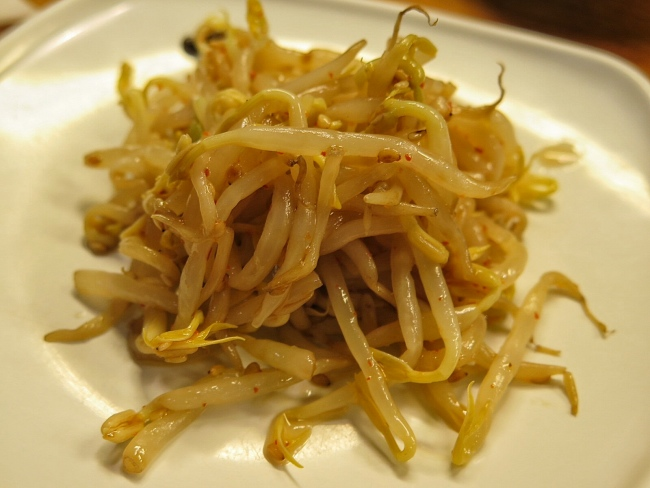 ~ Tori King Ramen Special (All Toppings) – S$15.90 ~
Here come the amazingly beautiful ramen! The Grilled Chicken Thigh is the showstopper! I am a chicken thigh person. This is so Perfect for me. The chicken is evenly grilled. I also love the Japanese Crispy Seaweed that goes with it. The thin sliced pork was didn't appeal to me. Soft boiled egg yolk was fighting with the chicken thigh to be the ramen highlight. The egg is so well-cut and pretty. Soft and Runny. You can also taste hints of soya sauce. I would prefer to order the Tori King Ramen with Flavoured Egg and add the Seaweed.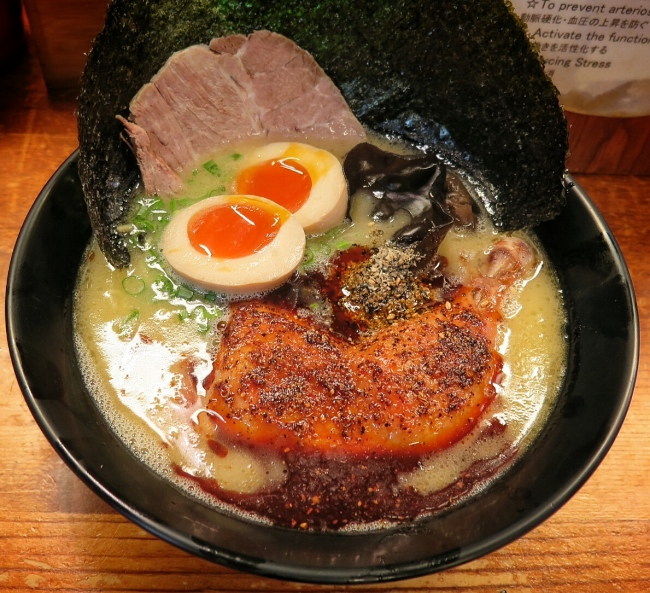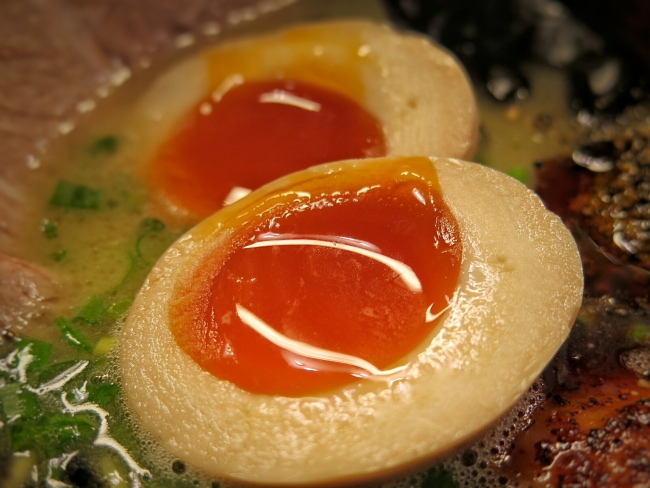 ~Conclusion~
Ramen Keisuke Tori King (100AM Mall at Amara Hotel) ~ A lovely gem in the 100AM mall. A small, cozy, casual dining ramen place with japan feel. Great Service! It is very accessible. Located near Tanjong Pagar MRT. Delicious Evenly Grilled Chicken Ramen with Runny Soft-Boiled Eggs and Crispy Seaweed. Great for Chicken Lovers!
We (2 pax) have tried the following:
– Tori King Ramen Special (All Toppings) – S$15.90
– Tori King Ramen with Flavored Egg – S$13.90
Address
#03-15, 100AM 100 Tras Street, Singapore 079027
Contact No.
+65 6604 6861
Nearest MRT Station
Tanjong Pagar MRT
Website
View Website
Facebook
View Facebook
Price Range (per pax)
S$16 – S$30
Opening Hours
Mon-Fri: 11:30am – 3:00pm / 5:30pm – 10:00pm
Sat, Sun, PH: 11:30am – 10:00pm
Recommended Dish(s) to try
Tori King Ramen Special (All Toppings)
Tori King Ramen with Flavoured Egg