Do you like japanese seafood? SAKANA (sakana-ots-sg.myshopify.com) brings high-quality seafood from Japan and all around the world to directly to our doorstep in Singapore. These days with the virus still lurking around. A lot of us would often still prefer to stay home and cook our own meals instead of going out to dine. Fret not. we can still get groceries from all over the world and enjoy fresh delicious homecooked seafood meals. Sakana was established in 1971 and have been supporting the Japanese fishery industry and quenching the salmon demand across Japan! Awesome, I love salmon! I shall order salmon the next time. They are known for their top-quality salmon and salmon roe in Japan and have since expand into providing scallop, mackerel, shrimp and other premium seafood.
Thanks Sakana and Jennifer Yeo Consultancy for sending the unagi, fresh scallops and crab cream croquettes.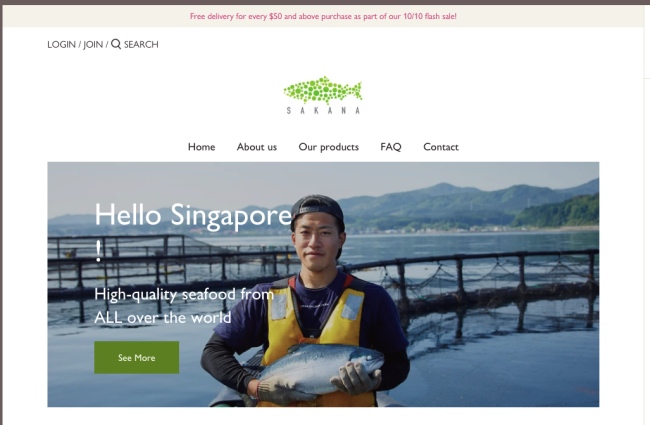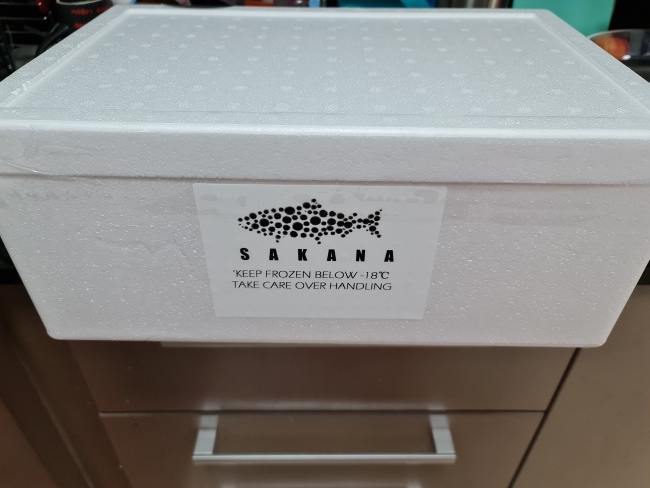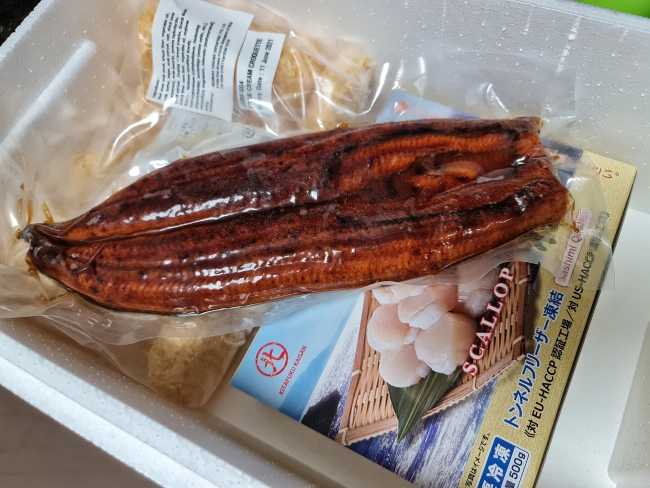 Kabayaki Unagi Fillet (Japanese Style). The meat is so delicious. The meat is thick and soft. It also comes with high nutritional value. Most importantly, it is super easy to prepare. Just microwave 1 minute and ready to serve. I sprinkle some sesame seeds to make it even more fragrant and delish looking!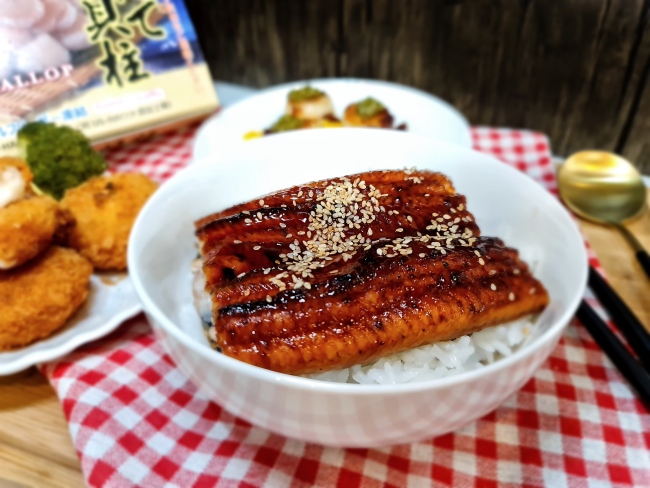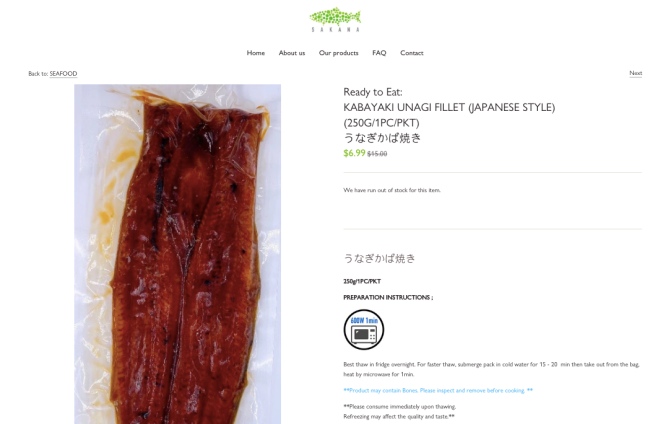 Scallops were so fresh as they are sashimi grade. Very fresh and succulent. There were even hints of sweetness. It was so easy to prepare. I just sprinkle a tiny bit of salt and panseared it with a little butter. After it is cooked, I add a bit of pesto sauce on it. Lifting the scallops into rich clouds of flavours. Simply divine!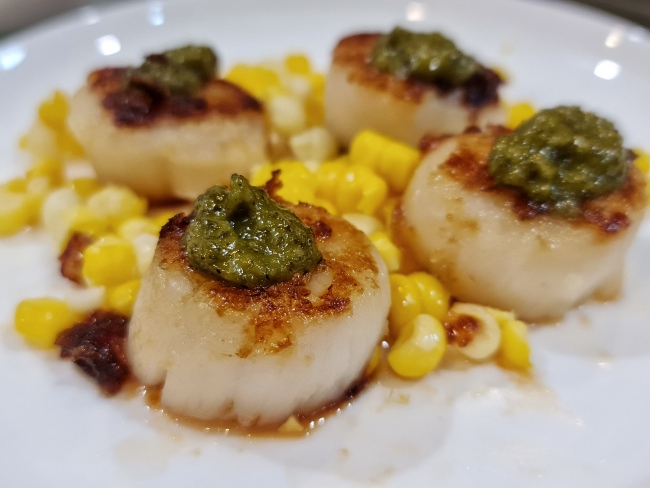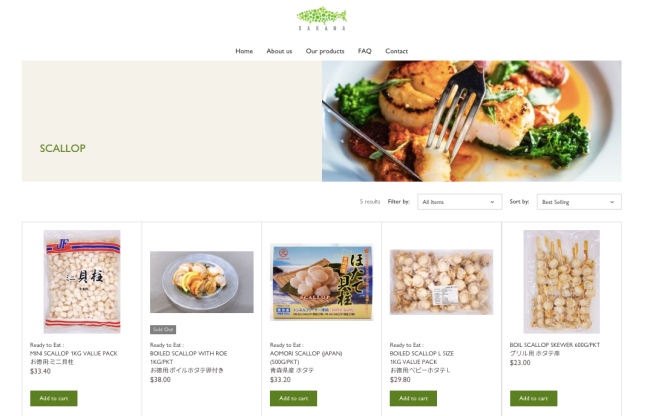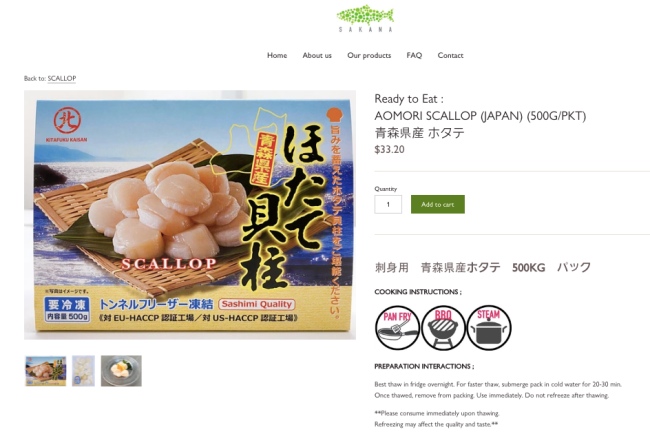 The crab cream croquettes were so delicious. Just simply deep fried them when in frozen state. It is recommended not to air fry them as it will make them dry. Love that when I bite into the crusty crab cream croquette the crab cream burst into my mouth. So very flavourful! This is making me so hungry while I write this review. haha!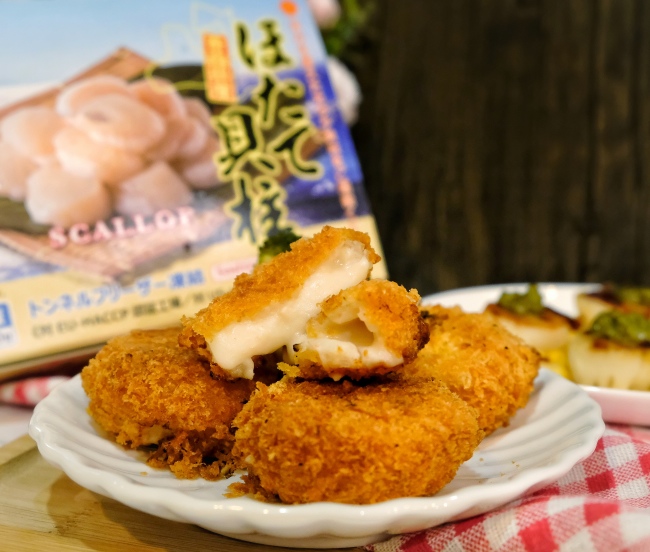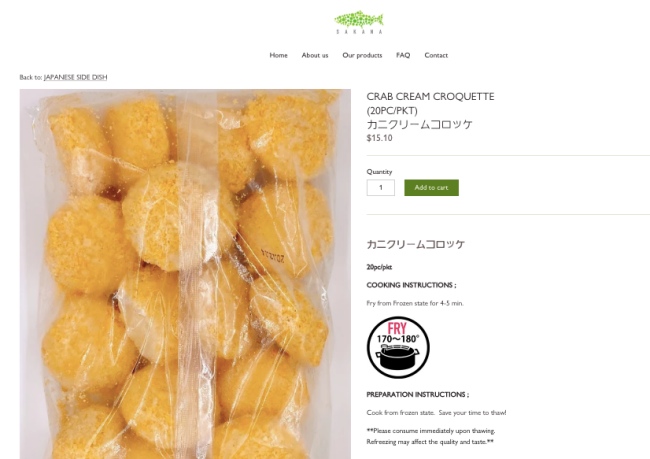 Above information is for reference only. Hop on to Sakana Japanese Seafood (sakana-ots-sg.myshopify.com) for more information.