Do you have a sensitive nose issue? I have been having a sensitive nose for many years. Every morning, I wake up sneezing. Living in low floor near trees and plants maybe also make it worse. Travis and Darius have sensitive airways. After we started to use Blueair's Blue Pure Fan, I find that it helps us a lot. I don't sneeze so much anymore when I wake up. What a big relief ? This is definitely a great relief for pollen sufferers.
Blueair offers Award-Winning Blue Air purifiers which are designed in Sweden. They make minimum impact on the environment as they are made from responsibly sourced, recyclable materials and even consume less energy than a lightbulb!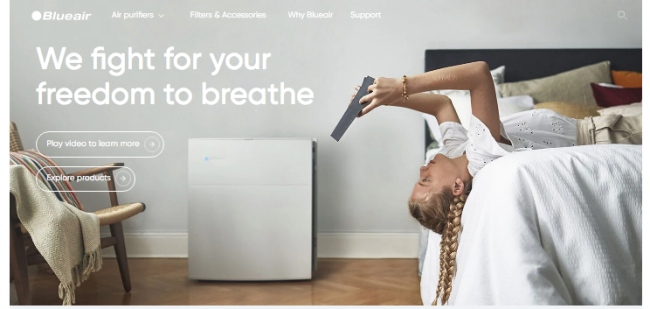 Blue Pure Fan (www.blueair.com) is a newly launched product from Blue Air. Unlike a standard fan, the Blue Pure Fan cleans the air as it cools! It can remove over 99% of airborne dust and pollen particles in just 20 minutes. Woah! So FAST! Blue Pure Fan uses patented fan technology for maximum cool and clean air circulation. It delivers a gentle stream of clean air across a 90-degree range to effectively cool the entire room, without the need for oscillation. I like that it is also a 2 in 1. It is a purifier and a fan. It is pretty cooling as my air conditioner just broke down and we use this fan instead. Loves the Swedish design too. There are thoughtful design features which includes easy to carry handle, unique legs and one-button control with filter replacement indicator. Friendly for my kids. I don't need to worry that the fan topples on them or their small fingers get hurt by the fan blade. Darius (15 months old) already know how to on and off the fan. When he goes to the room to drink milk, he will go and tap on the button and went up to his bed. So Child Friendly Design! It has a three-speed settings and I will ask Darius to tap 1 more time to increase speed or on/off the fan. Haha!~ At speed 3, it feels like a white noise which helps to mask sleep-disrupting sounds. Perfect for light sleepers! Darius is a light sleeper so the white noise helps him to sleep much better and reduce the chances he wakes up especially during the afternoon naps.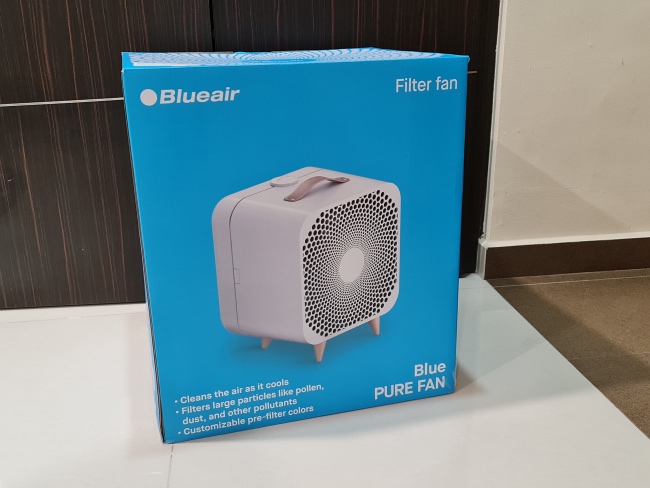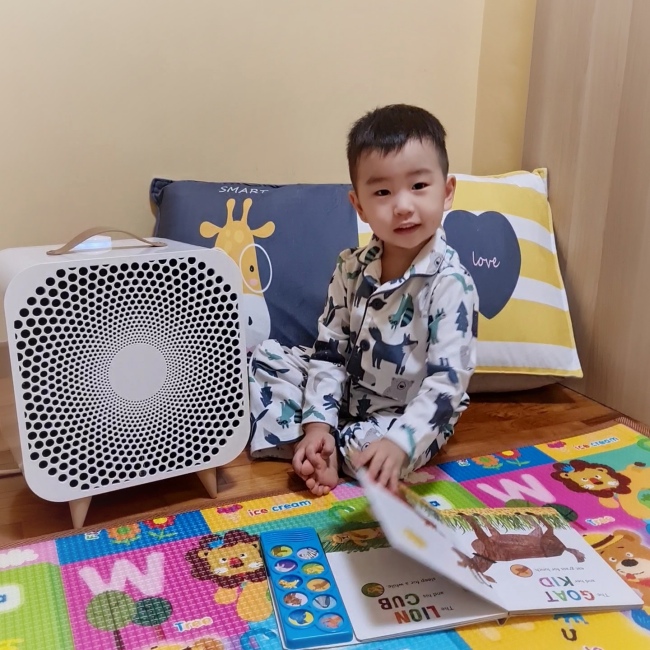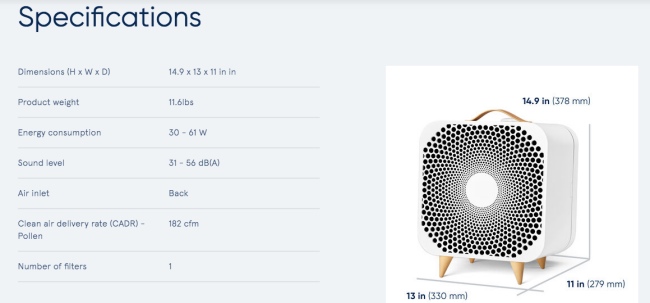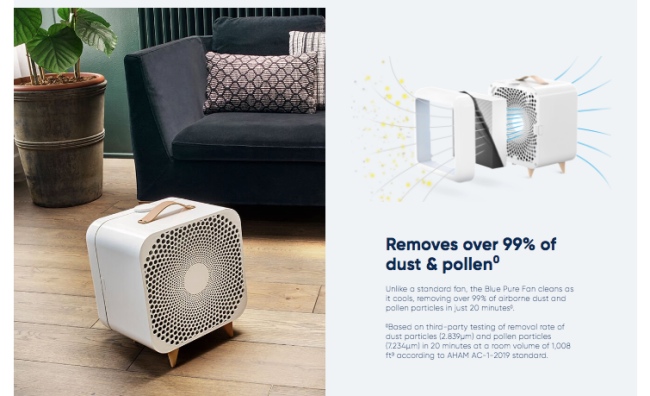 Blue Pure Fan is also the only purifying fan with customizable pre-filter colors to adapt to your space. The washable fabric pre-filter is available in five colors (Diva Blue, Crystal Pink, Buff Yellow, Dark Shadow and Lunar Rock). It is designed to be used over and over by vacuumming the pre-filter or washing in the washing machine.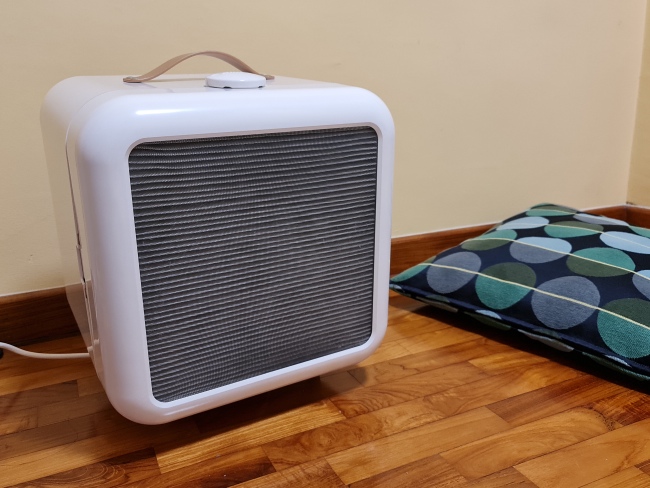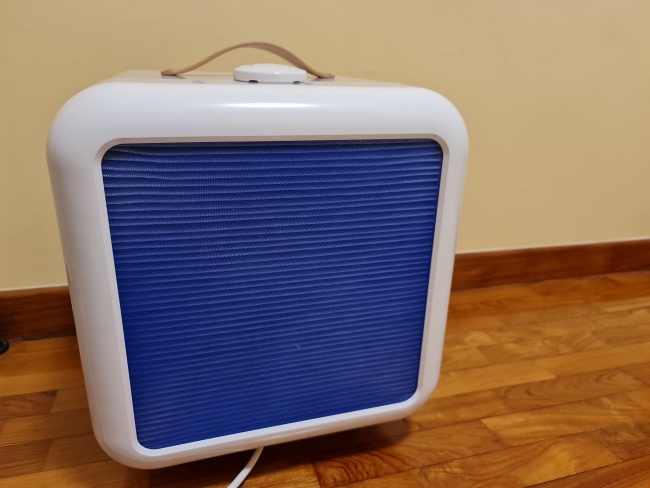 Above information is for reference only. Hop on to Blue Pure Fan (www.blueair.com) for more information.