Little Travis often catch the annoying Flu Bug and his poor little nose will be stuck with a lot of mucus. We had tried a few manual nasal aspirators. However, the suction of mucus was a nightmare for all of us. Travis will be struggling and screaming hysterically. The worst thing is after battling with Travis for a long time with it, NO mucus was sucked out at all! After sharing my woes on sucking mucus to my fellow mummies friends, they highly recommended Lollababy battery-powered Nasal Aspirator. Their kids even do it by themselves! Amazing! A huge relief for many parents!
These days parents are exhausted after a long day at work. When the little ones fall ill, the parents may even burnt out. Lollababy (lollababy.com.sg) offers health and personal care baby products that ease the challenges in taking care of our little ones. They also have Infrared Thermometer and Nail Trimmer Manicure set.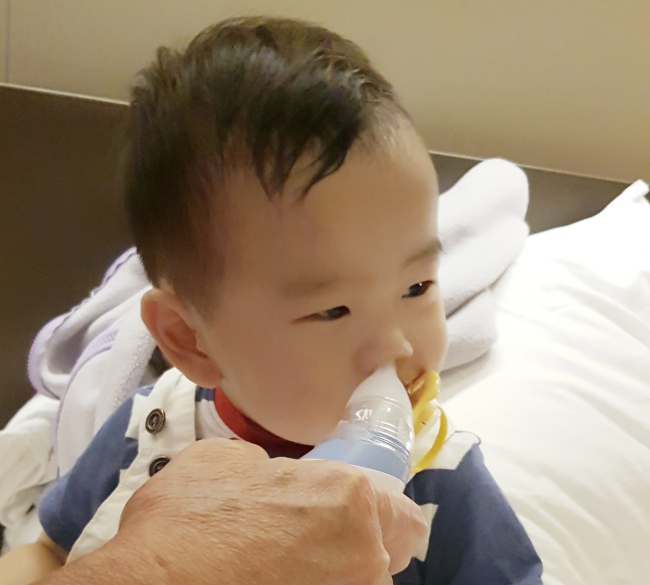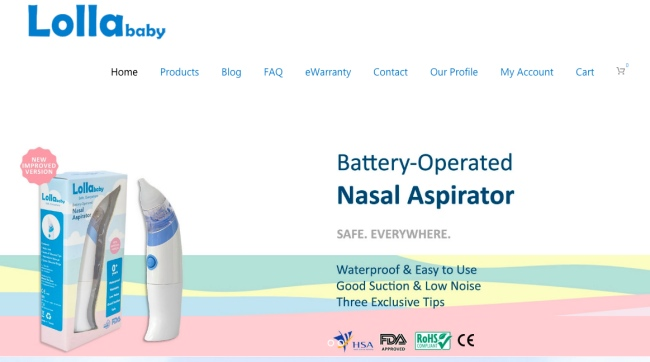 The two AA-battery-powered Lollababy Nasal Aspirator helps to clear baby's stuffed nose. It provides a gentle and yet steady suction which easily removes baby's excess nasal mucus. The kit includes 3 soft reusable silicone tips. Each tip is for different suction strengths. They have the 0-3 months, Power and Long Reach. I usually use the power suction tip for Travis. It also include 2 reusable spare silicone rings and mucus cap. I like that it is compact and light. Making it very portable. I even bring it out during staycation. I always worry that his nose will be too stuffy till he can't breathe well to drink milk. It is waterproof. Hence, it is very easy to wash it. It is for newborn and above.
The nasal aspirator is approved by the Singapore HSA as well as FDA. BPA-free and Latex-free!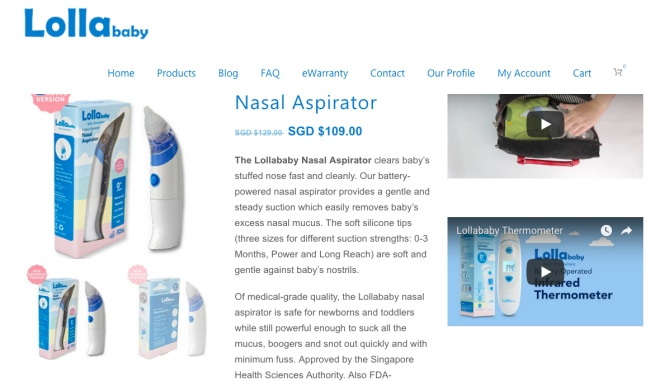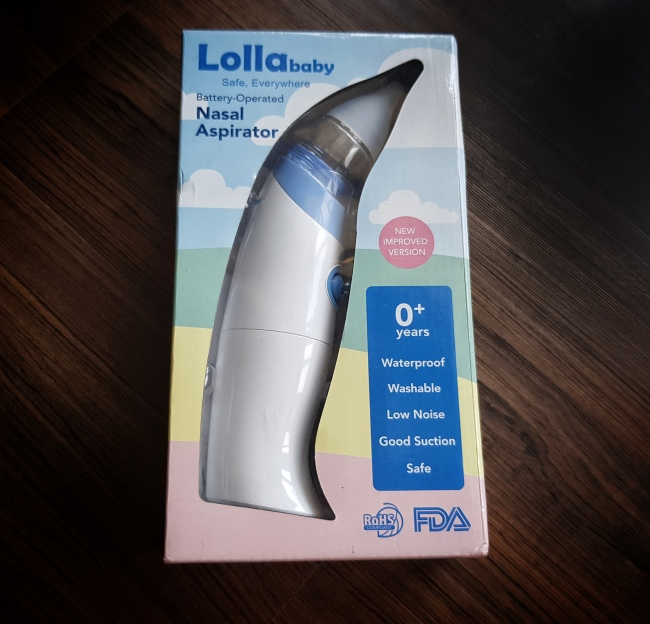 Travis always hate us to touch his nose. Guess he was traumatised by the many horrible past incidents of sucking his nose. Hence, initially we try to suck his nose while he is sleeping. Thankfully, he is not a light sleeper. We were so glad that the suction is so gentle that it didn't wake him up from his sleep. We easily got the mucus out. You can't imagine the relief I get whenever the mucus is out and no more battle with Travis!
Recently, we let him play with the Nasal Aspirator a couple of times. After playing with it, he actually doesn't mind us using it to suck his mucus. I was so delighted! Think the day when Travis use it by himself is getting near! Haha! Can't wait for it to arrive! The Lollababy Nasal Aspirator is a life saviour for us!
Above information is for reference only. Please always contact Lollababy (lollababy.com.sg) for the latest information.