Nara Thai Cuisine~ voted as one of Thailand's best restaurants since 2006. Brought their age-old recipes to the shores of Singapore. My friends highly recommended them when I went to Bangkok. I am so delighted that they are here in Singapore. Conveniently Located at ION Orchard. No need to travel all the way to Thailand and get to enjoy a truly authentic Thai home cooking experience. Nom Nom!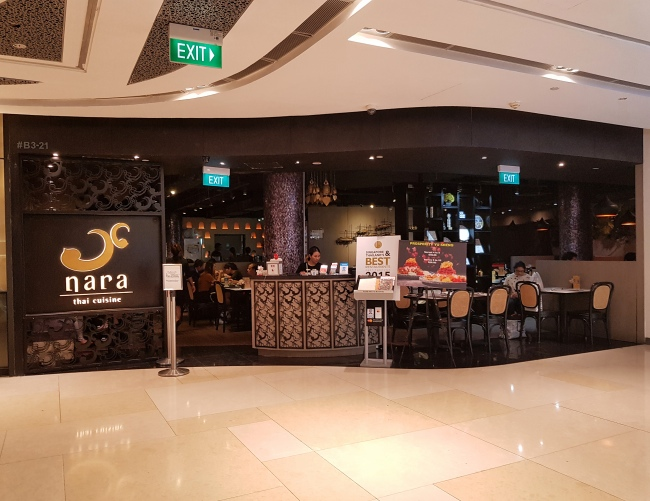 AMBIENCE
A sleek, contemporary but yet intimate and cosy restaurant. Reminds me of the times in Bangkok.

SERVICE
Great service! The service staff is quite attentive and they are very swift in their serving the dishes. Their dishes are presented nicely too.
FOOD
HORS D'OEUVRE NARA
All their Best Appetisers meet in 1 dish! A gathering of Moo Ping (Barbecued Pork with Tamarind Dip), Pandan Chicken, Thai Fish Cake and Otah! Barbecued Pork and Pandan Chicken are so tender and flavourful!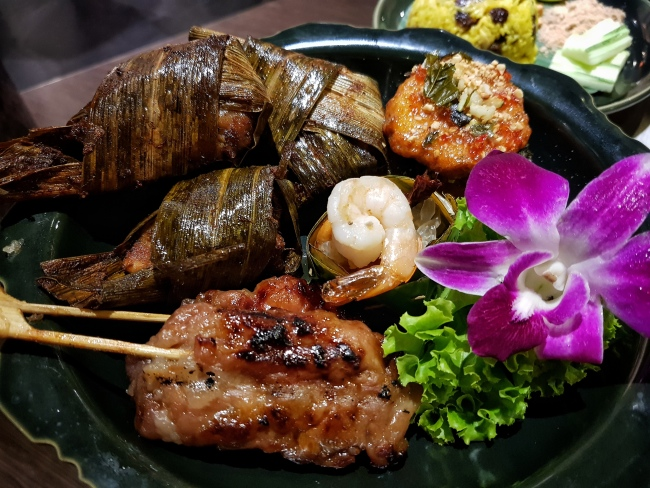 TOM YUM KUNG
MY FAVOURITE! The sourness and spiciness is perfect for me! I totally love it! Cannot have enough of it. The prawn a bit soft though. Haha but I didn't really care much about the prawns. The soup is so delicious. It is perfect to whet one's appetite! Drink to the last drop!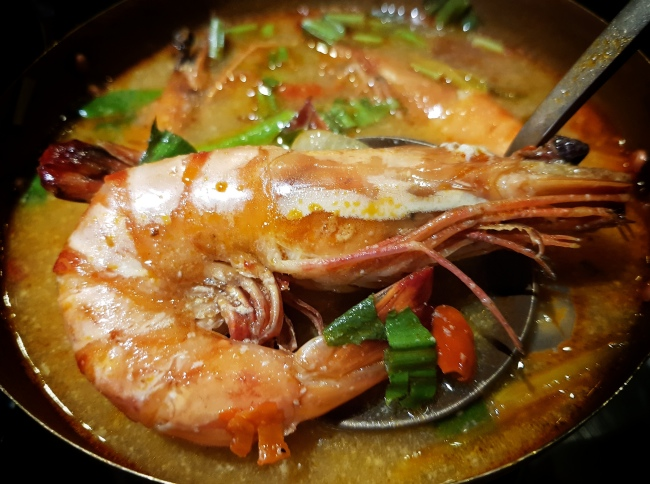 PINEAPPLE FRIED RICE with CHICKEN
I still prefer pineapple fried rice presented inside pineapple. It is still delicious and not too oily. The chicken is tender too.
~CONCLUSION~
NARA THAI CUISINE~ Conveniently Located at ION Orchard. A sleek, contemporary but yet intimate and cosy restaurant. We especially enjoy the TOM YUM KUNG and HORS D'OEUVRE NARA. The Tom Yum Kung soup has the right level of spiciness and sourness for me! Perfect! The Pandan Chicken and Moo Ping are very tender and flavourful.
We tried the following:
– TOM YUM KUNG ~ S$19.90++
– HORS D'OEUVRE NARA ~ S$17.90++
– PINEAPPLE FRIED RICE with CHICKEN ~ S$13.90
Address
ION Orchard 2 Orchard Turn #B3-21
Contact No.
+65 6634 5787
Email Address
info@narathai.com.sg
How to get there
Show Map
Nearest MRT Station
Orchard
Website
View Website
Facebook
View Facebook
Instagram
View Instagram
Price Range (per pax)
S$31 – S$50
Opening Hours
DAILY: 11:30am – 10pm
Recommended Dish(s) to try
Assorted Nara's Hors d'oeuvre
Tom Yum Kung