Postnatal Care is very important to help us to restore our body back to pre-pregnancy state. Hence, I always feel postnatal massage is essential as part of postnatal care. It speeds up the elimination of the excess fluids. There are also other postnatal massage benefits like improving lactation, providing relaxation and stress reduction and improving blood circulations for better sleep. Most importantly, it also speeds up the womb recovery by positioning the uterus.
I took up a package of 7 postnatal massage sessions with Postnatal Massage Singapore. Many mummies often ask for postnatal massage recommendation. I shall share my experience in this Postnatal Massage Singapore Review.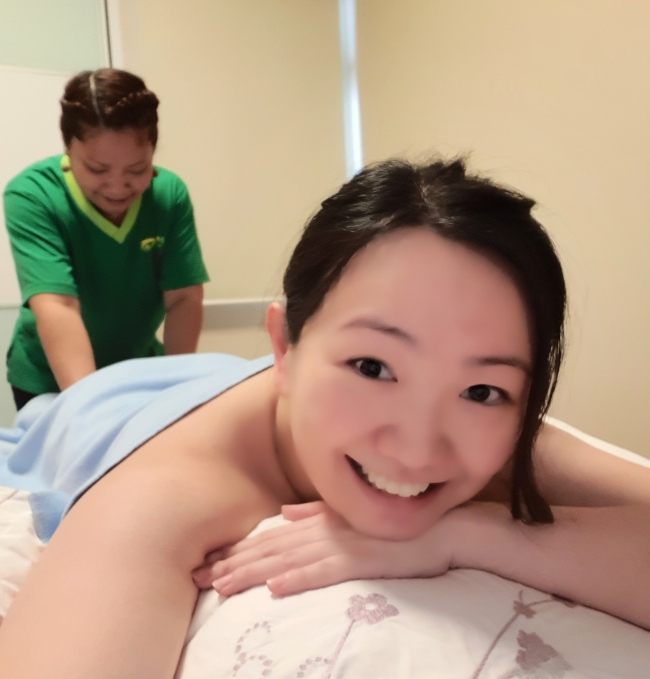 After I deliver my beloved little Darius, I contacted Postnatal Massage Singapore to inform them that I deliver naturally and informed them on my preference on the massage schedule. I requested the massage to start 10 days after my delivery and prefer to have the massage in the afternoon. They proceed to arrange for a suitable masseur. Do note that their massage service can be arranged on monday to friday, 9am to 5pm. It is not available during weekends and public holiday. They informed me to prepare a single mattress, 2 big towels, 2 small towels and kitchen towels. They also advised me to take a shower before the massage and some light food 1 hour before the massage.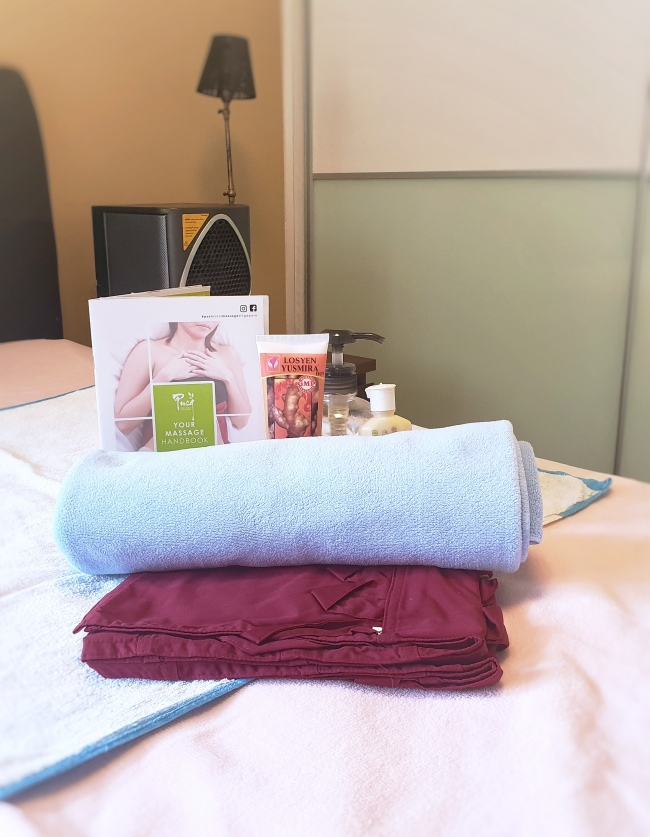 I enjoyed the massage sessions by Riana. Her massage is relaxing with firm touches. She also shared a lot of knowledge and tips with me on lactation and ways to improve my body shape after the massage sessions! There is a total of 8 steps to the massage.
STEP 1: WARM UP – She warmed up by stretching each individual part of my body. This will ensure my body is completely relaxed and calm to avoid the risk of injury.
STEP 2: REMOVE WATER RETENTION – She massaged the lower back of my legs especially my calves and slowly moves to my upper legs and then to my buttock. This helps to relieve the water retention and leg cramps.
STEP 3: FULL BODY MASSAGE – She massaged mainly on the spine and lower back. Love this as I had a big tummy during pregnancy and it strained my back a lot. This helps to improve my misaligned pelvis and relieve my back pain.
STEP 4: REMOVE & REPOSITION – She massaged on my abdomen area. This is to improve the uterine by encouraging a natural discharge of lochia. It also helps to improve the pelvic position and return abdominal organs to to pre-pregnancy positions. Indeed, I suddenly had more lochia discharge especially the first few session. The massage indeed encourage the natural discharge of lochia!
STEP 5: BREAST MASSAGE – She massaged on the breast and chest areas as well as armpits as they are linked to breasts' engorgement. I told her that I had a few blocked ducts and she managed to relieve them. After the session, I had a smoother flow of breast milk.
STEP 6: RELAXATION – She massaged my arms, shoulder, neck and your head. My favourite part of the massage session as it relieves the tension from my shoulder and neck! They are so tense from breastfeeding. The head massage is also a big relief! I was having headaches which might be due to the tension from child birth or the sleepless nights from taking care of baby.
STEP 7: BINDING – After completing the massage, it will be a binding session. She will apply the complimentary Tapel Oil and bind the mid-section of my body with the customised binder. The tapel oil helps in expelling wind, promote blood circulation and to discharge lochia naturally as well as burn excessive fats! The binding helps to straighten my body posture and tighten the tummy. She binds it up so beautifully haha! It is recommended to leave it on for at least 6 – 8 hours.
STEP 8: FINAL TOUCH – Before the end of the session, she will braid my hair and apply pilis – herbal mixture. The pilis is good to remove excess wind, blurry vision, giddiness and tension headaches. Love how she beautifully braid my hair! That was to ensure my hair does not get in contact with the pilis.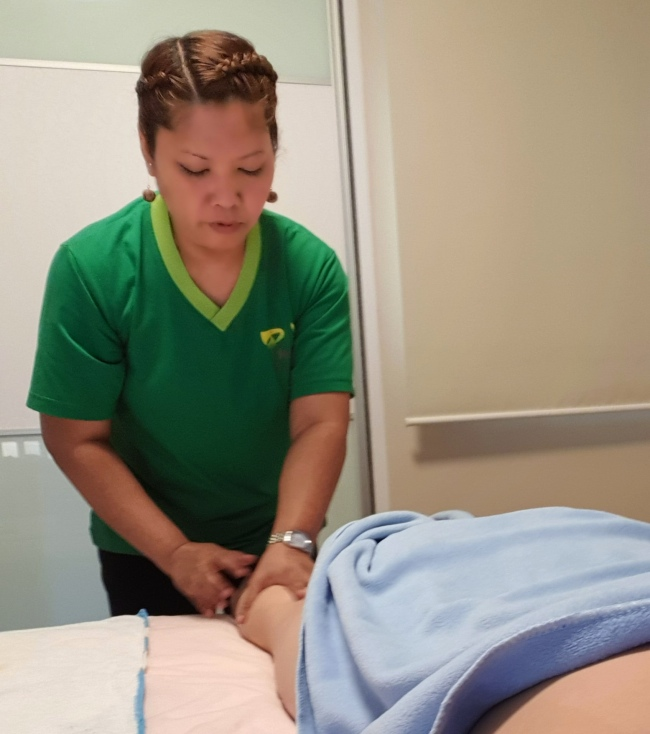 They also give complimentary telon oil for New born baby massage. The massage helps to stimulate babies to relax their muscles with soothing effects and also help to eliminate the trapped winds. Other benefits of baby massage are like promoting growth development and improving circulatory systems. The telon oil can be applied on baby's tummy, back, chest, and feet. Cool! They even think of caring for our beloved little one.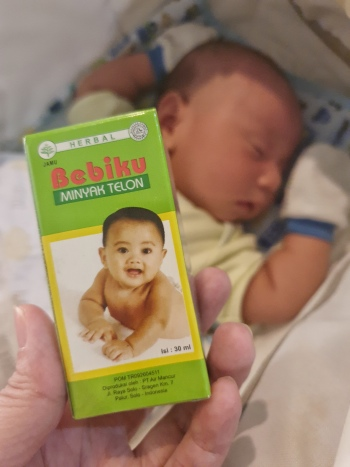 Thanks for reading my Post Natal Massage Recommendation – Postnatal Massage Singapore Review.
Post Natal Massage Package (60 Mins Massage + 15 Mins Binding)
7 Sessions | $688
10 Sessions | $898
Book Now with Post Natal Massage Singapore!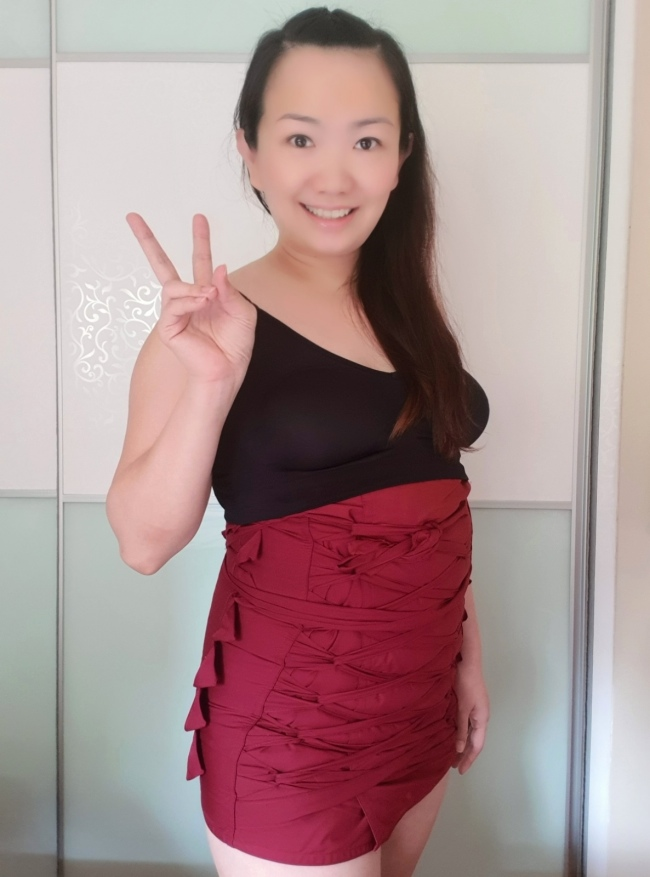 You can also watch my postnatal massage in action by watching my Postnatal Massage Singapore Review Video below.
View this post on Instagram
If you have any queries on my postnatal massage recommendation, feel free to contact me.
You can learn more on postnatal care at Post Natal Massage Singapore.