When I was young, I love to read. These days I realize many kids don't like to read. They are always watching YouTube as many of us own iPads/tablets/smartphones. Little kids even less than 2 years old may be already proficient in using these devices. I always try to minimize little Travis's usage of these devices. Unfortunately, I am not able to avoid screentime totally. I used it as a last resort to keep our sanity. I prefer Travis to learn through playing toys and reading books! Reading is important as it promotes his brain development and imagination. It also teaches him about language and emotions. Every night I will encourage him to read books before he sleeps. This helps to cultivate a reading habit. I also enjoy reading together with him as it helps to strengthen our relationship. Books help kids to develop creativity and positive imagination and creative thinking. I hope that a good reading habit will help him to become a strong reader when he is older. He is 2.5 years old. Hence, I prefer to choose books that have charming illustrations, with simple language and short stories. When he reads, I will always consistently praise him for his efforts and perseverance.
I buy a variety of books to identify his areas of interest. Little Travis love animals! His favourite book is the classic picture book by Eric Carle and Bill Martin, Jr – "Brown Bear, Brown Bear, What Do You See?". It is the first book he can read to me all by himself. It helps him in learning about colors and animals. I feel it also helps him in improving memory. Before he turns the page, he already know the next upcoming animal. It is always a joy to read with him and watch his progress.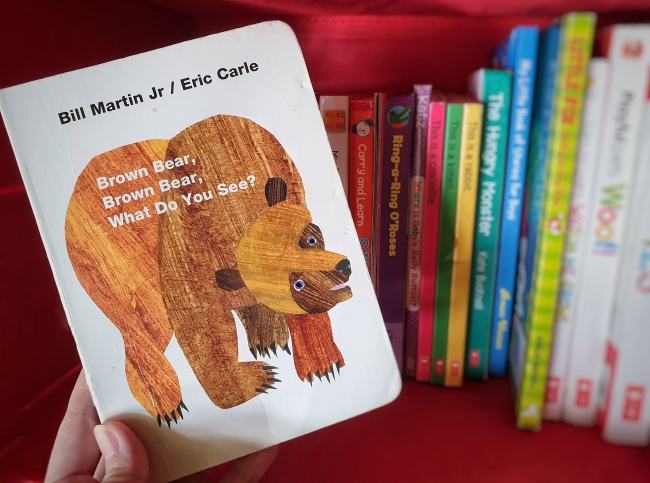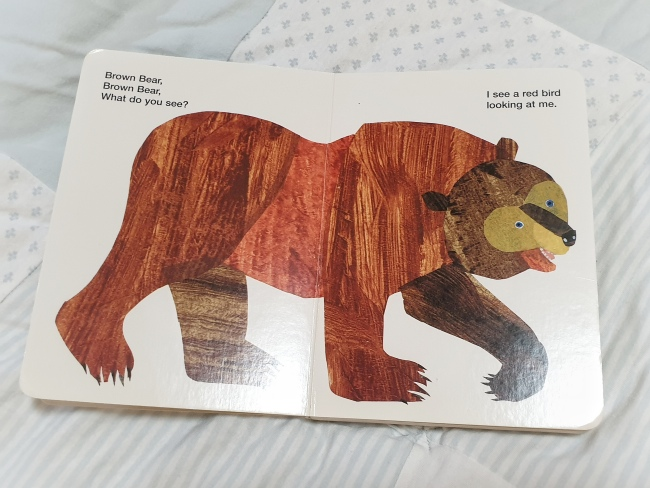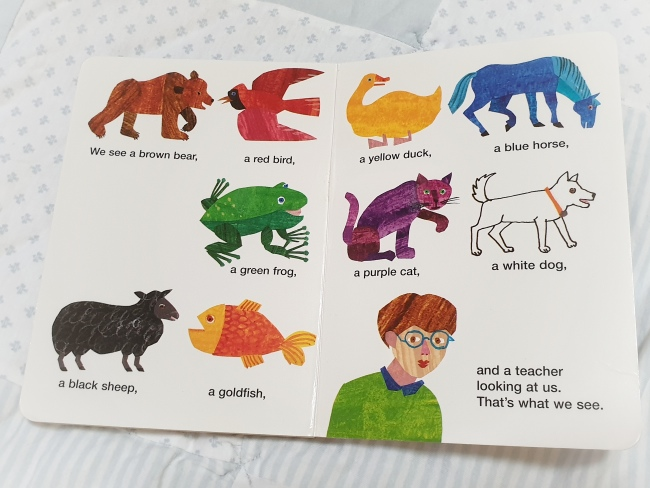 These days convenience is very important to mummies like me. Long hours at work. I simply have no time to even go out for shopping. I just always let my finger do the walking. Online Shopping is the Best! These days, it is also not easy to find a physical bookstore with a wide range of genres and topics for children. I love to shop at Book Depository (bookdepository.com). It is a leading international book retailer with over 20 million books. Their vision is to provide "All Books Available to All" by improving selection, access and affordability of books. They also offer free worldwide delivery (with no minimum spend) right to your doorstep! So convenient!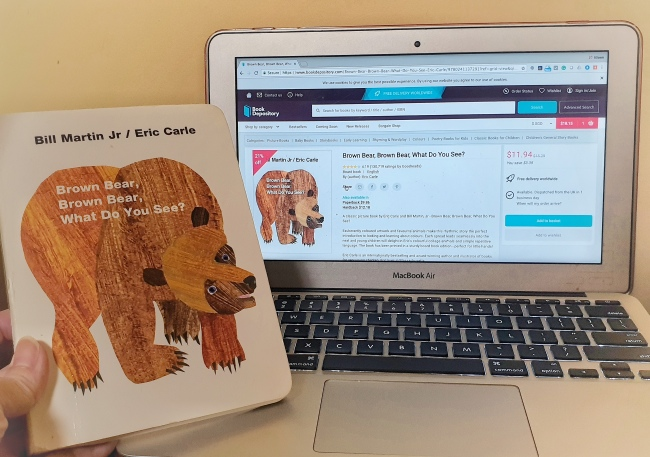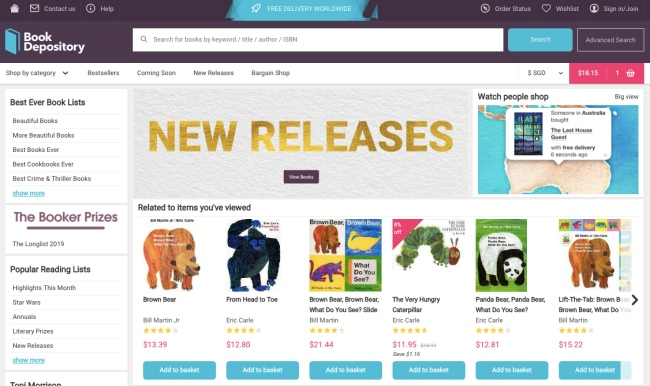 I like that I can search the books by age-group. It helps me in getting books that are appropriate for his age. It is important to know the age-appropriate reading and comprehension milestones for our kids so that we won't have excessive expectations on them. For young kids like Travis, simple picture book with a few high-frequency words will be suitable for him. When I browse the book collection with the age filter, it makes shopping so much easier. I can just browse on the books suitable for him.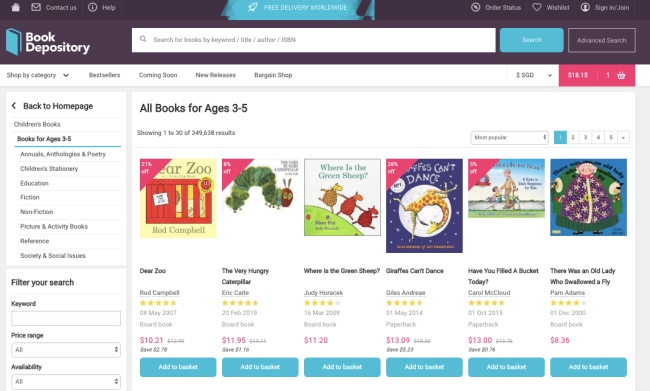 To all fellow parents, do also hop on the wagon in cultivating a good reading habit for our beloved little ones!
Above information is for reference only. Hop on to Book Depository (bookdepository.com) for more information.