Have you hear of Filtech (filtech.com.sg)? It is a Japanese brand with more than 15 years of experience in water filtration and air purification products ranging from counter tops, faucets, pitchers, shower heads, air purifiers and many more. Now we can have competitively priced and effective water filters for every household in Singapore!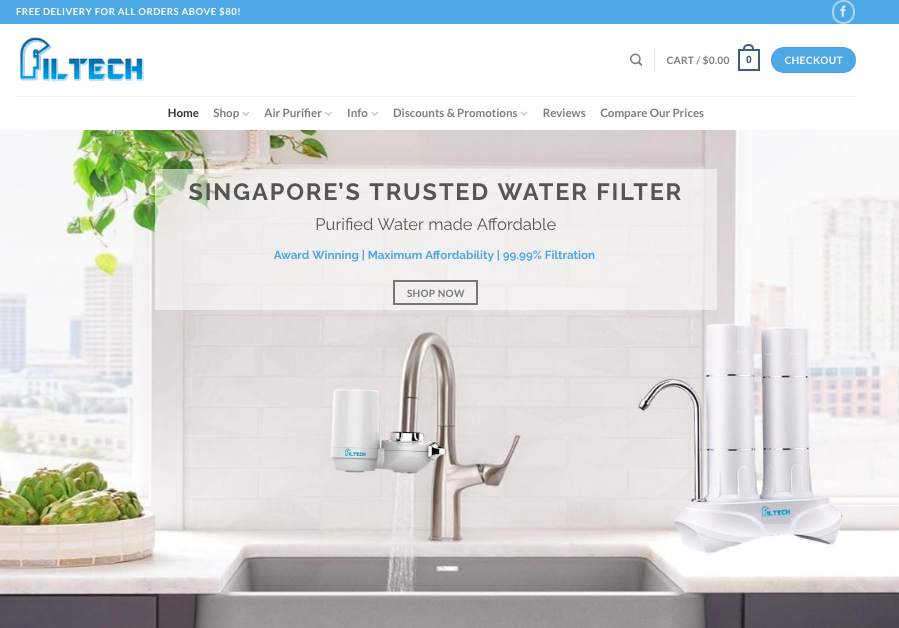 I don't like bulky water filter/ water purifer. Faucet Water Filter is like the perfect choice! I am excited to try Filtech Filtra Plus FWF 177 – Tap Water Filter! It is made in Japan!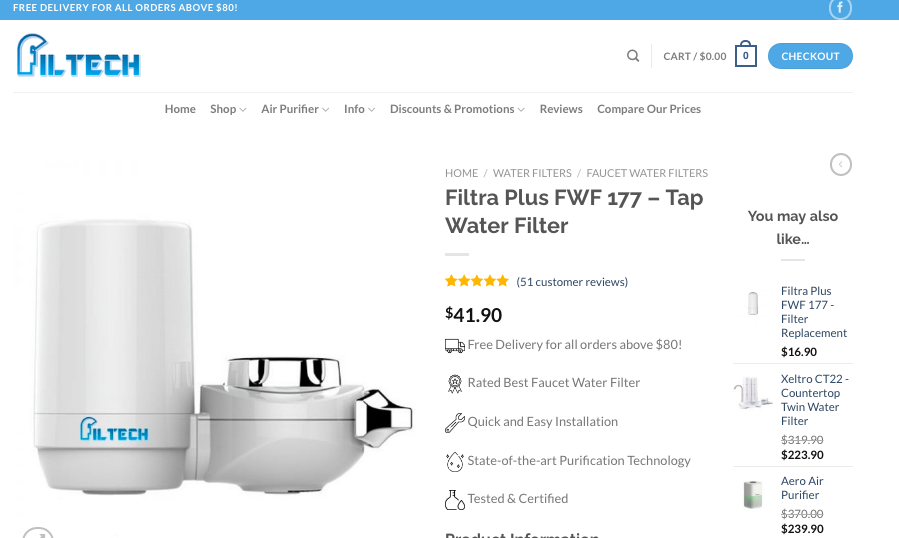 It uses a multi-layer filtration! There are a total of 6 steps to the filtration!
Step 1: Ceramic Filter – This 3mm thick ceramic filter removes particles up to 0.1 micron in size while at the same time preserving necessary minerals intact. Particles include rust, parasites, Giardia cysts and other bacteria.
Step 2: Activated Carbon – It is able to remove of residual chlorine up to 99%, VOCs and other impurities. It also deodorize, improve color and taste of water.
Step 3: Ion Exchange Resin – The water is deionized and softened, removing calcium, iron and magnesium ions.
Step 4: KDF 55 medium – It eliminates up to 99% of mercury, lead, mercury, chromium and other heavy metals. Moreover, it prevents the buildup of bacteria, fungi and algae.
Step 5: Far Infrared Ceramic – It boosts negative oxygen ions which increases the oxygen content in water.
Step 6: Filtech Technology Medium – It discards hanging colloids and also eliminates up to 99% of bacteria to maintain quality drinking water standard.
Wow this is good! I love that it is able to remove rust! I always wonder about the amount of rust that we may be drinking especially the pipes are old already. The water tastes different too as I think it remove Chlorine. I use the filtered water to water my plants! The plants seem to grow better too! The packaging is so sleek. It is packed and labelled very well. I also like that the filter is easily replace with just a twist of the lid. You can replace your filter in less than a minute!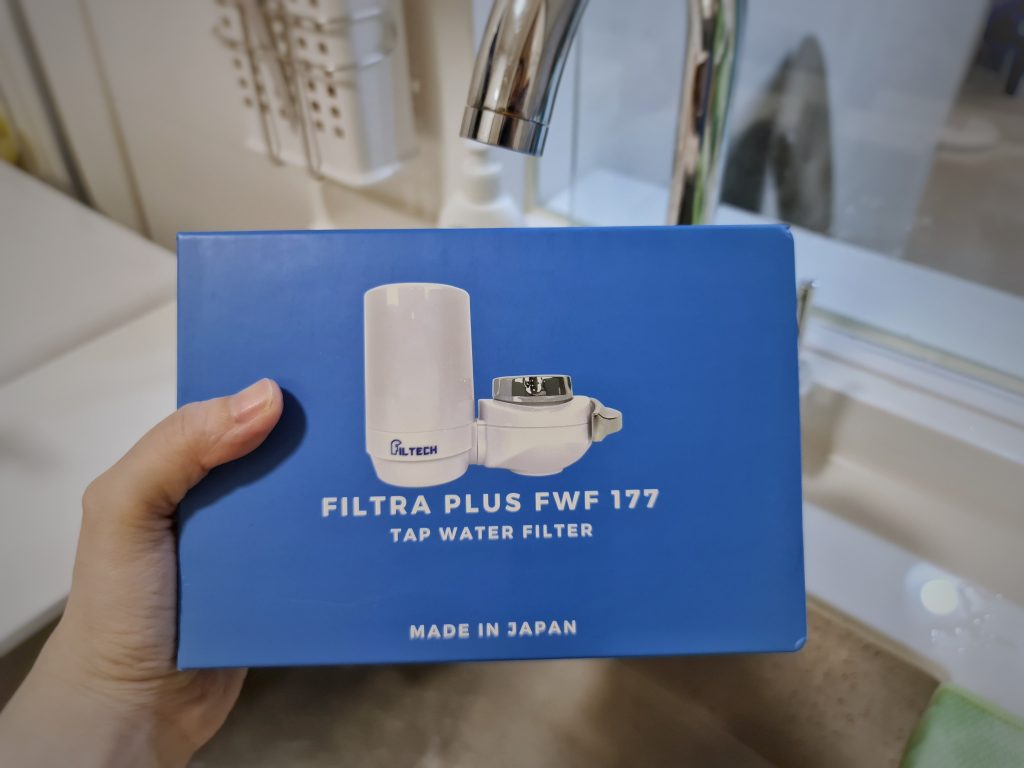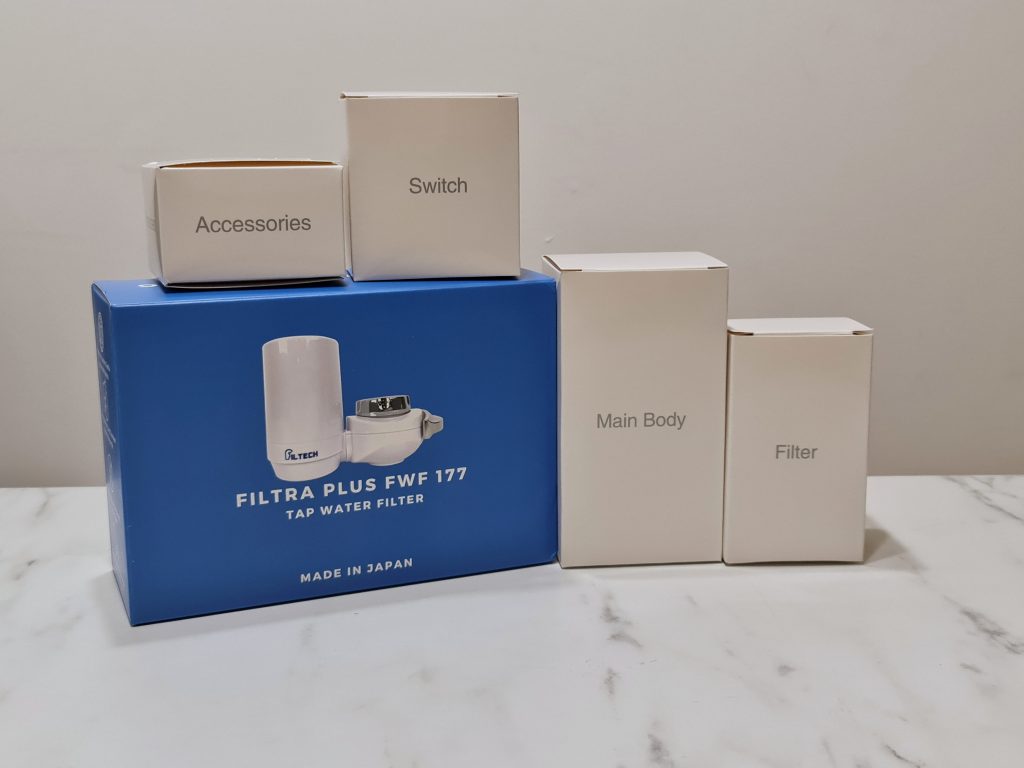 It comes with various sizes of tap adapters. Great that it makes it suitable for all kinds of faucets and taps. The installation was so easy and quick. We set it up in minutes!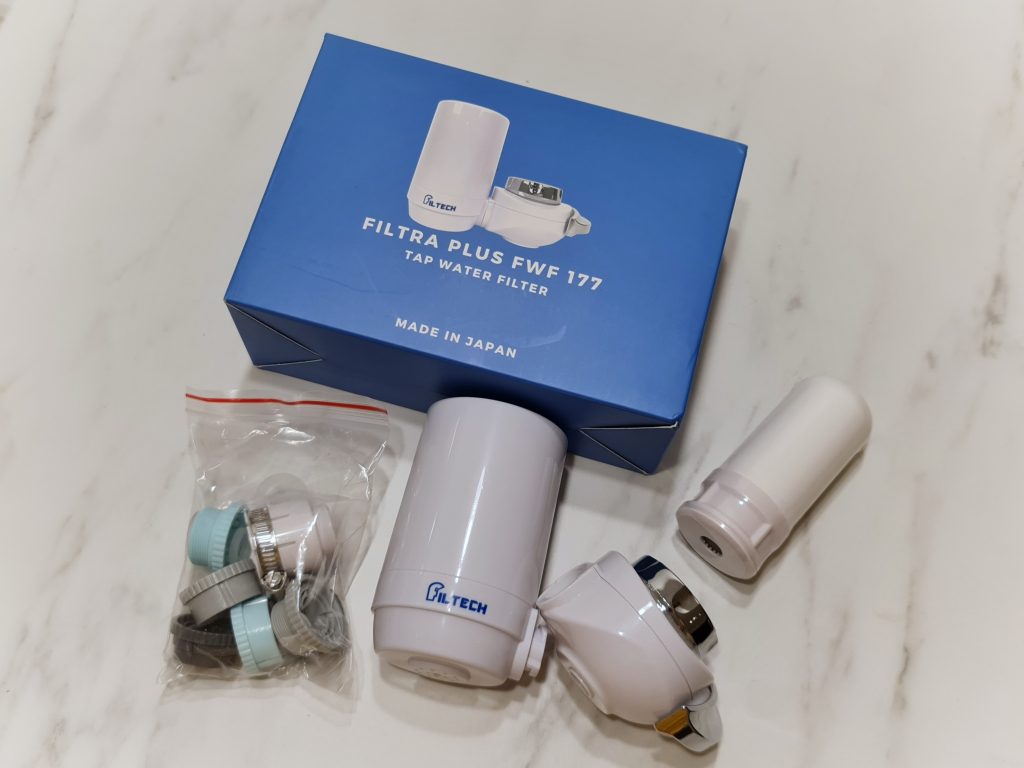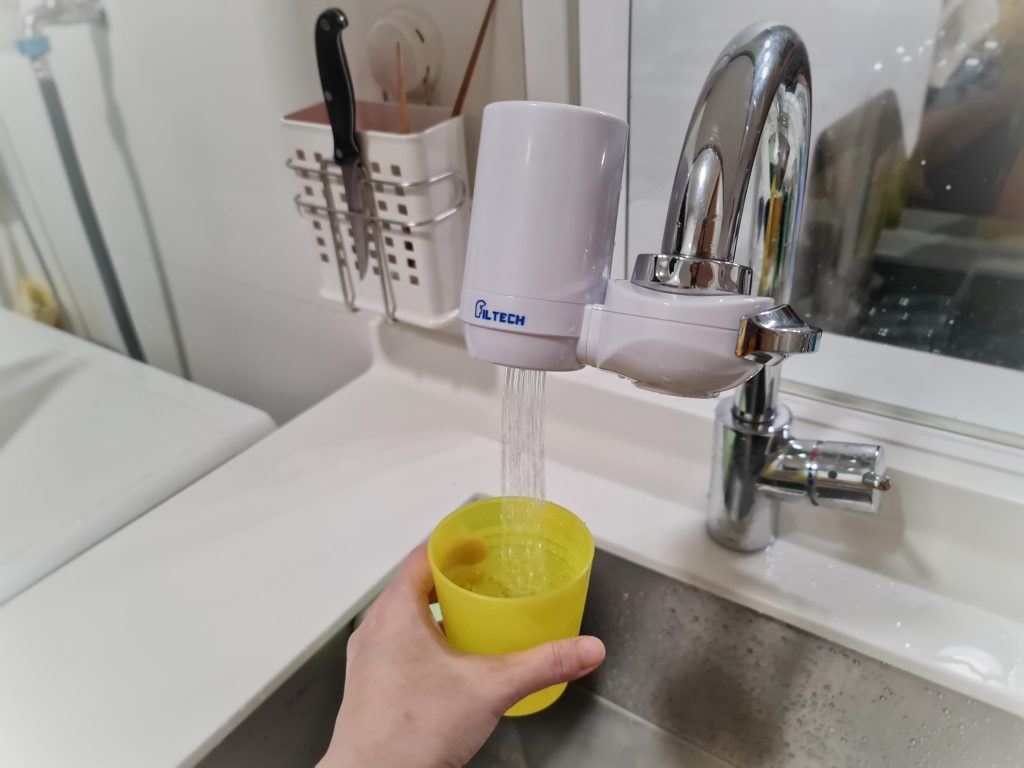 There is also free islandwide delivery for orders above $80.
Above information is for reference only. Hop on to Filtech (filtech.com.sg) for more information.