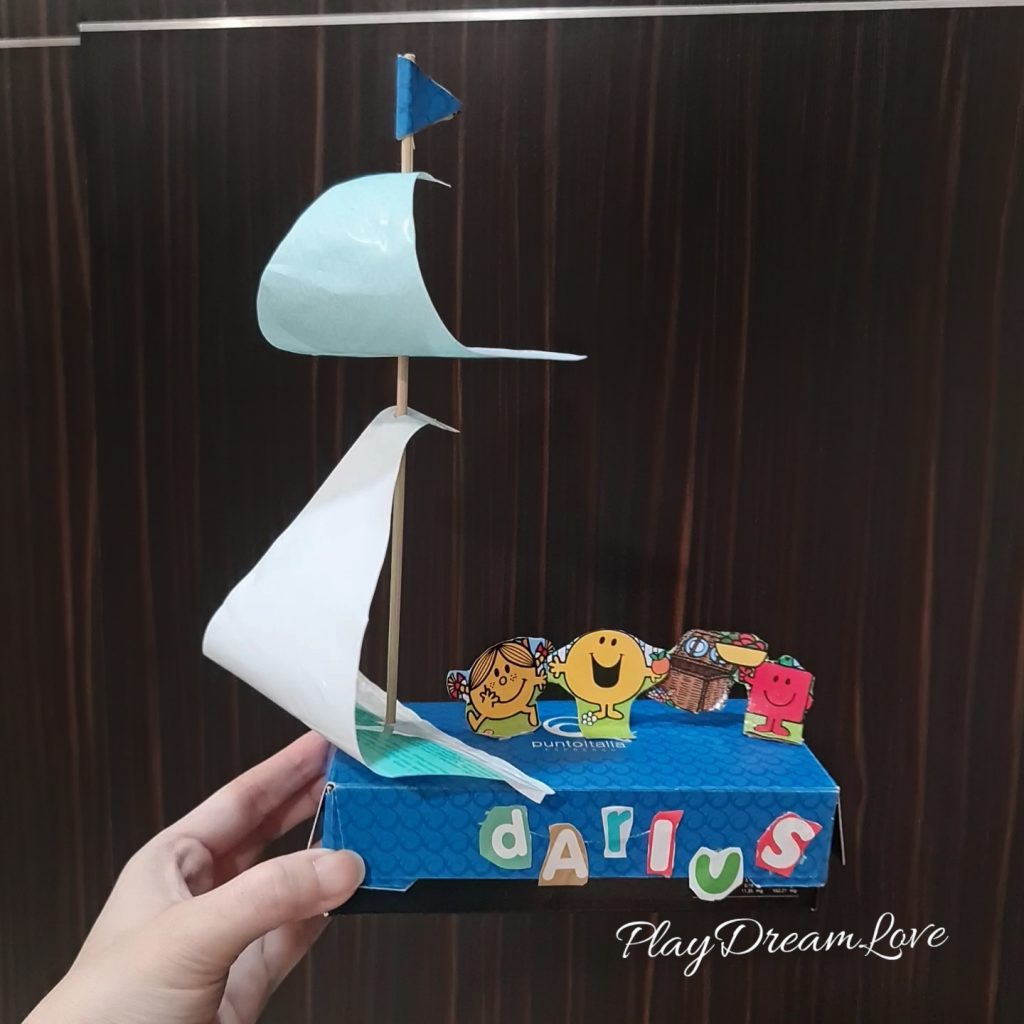 It is Darius homework from school. It is to handmade a boat using recyclable materials with their parent as he is learning about air and sea transportation.
~
I was thinking hard how to get him to be involved as he can't really cut or write. Haha Good that He can paste and peel haha. So I help to cut up the materials for him and let him paste and peel off the tape. These helps him to develop his fine motor skills too. He loves the boat so much.
~
Boat base: Nespresso Capsules box
Mr men and little miss characters: Beautex Singapore Tissue Box
Darius name: Pampers and Huggies Diaper wrappers
Sail: Pampers Diaper Wrapper
~
His teacher shared with me that
"Today Darius went to school with a boat which he made. He was so happy to share with me what he made with mummy. Darius was singing "Row row your boat" then he said, "oh no, my boat wet."I told him after we did, we let it dry first. Once it dry, you bring it back home and you can play with your brother. Darius said that Travis doesn't have a boat. I told him it's okay you can share your boat with Travis or make more boats with him. Then he pointed at his name on the boat to me and said "this is Darius"
He experiments with the boat in so many ways. He tried to put water on the boat, it was too heavy and the boat sink. He then explores another way to make it float. He was so engrossed throughout the activity. " Awww My Darius is so cute haha.