TungLok XiHe Peking Duck (Orchard Central) ~ It was my 2 good friends' birthday celebration. We ponder on the location for some time. Finally TungLok XiHe Peking Duck (Orchard Central) is the one! I have never try it before. Always excited to try a new place. Looking forward to Peking Duck! One of my many favourite dishes.
TungLok XiHe is a culinary collaboration between TungLok Group and Beijing's XiHe Group. They have 2 outlets (The Grandstand and Orchard Central). We picked the Orchard Central as it is more conveniently located to us. I don't frequent orchard central. I feel the mall layout is quite confusing to newbies like me. Luckily, I managed to locate the lift that goes to the restaurant.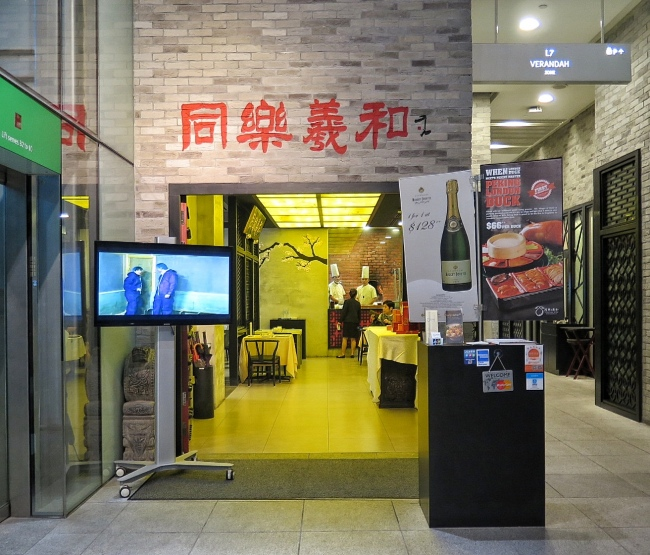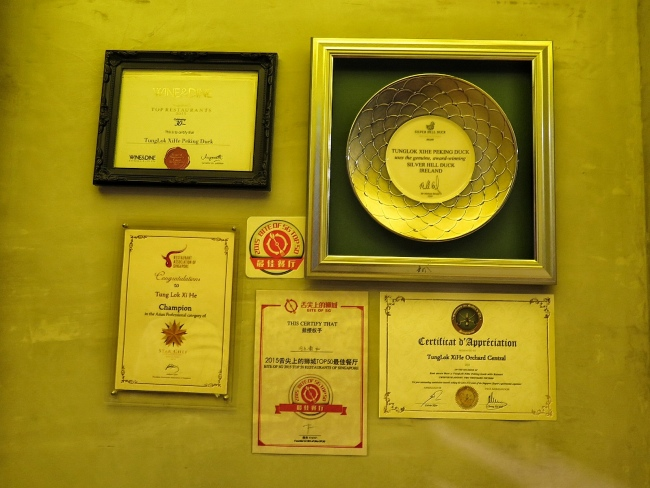 Ambience
I like the elegant oriental atmosphere. They can sit up to 150 pax with 2 private rooms. Love one of the wall. Like a chinese painting. Great for phototaking. The tall glass windows allow the natural light in. Naturally Lit up the place.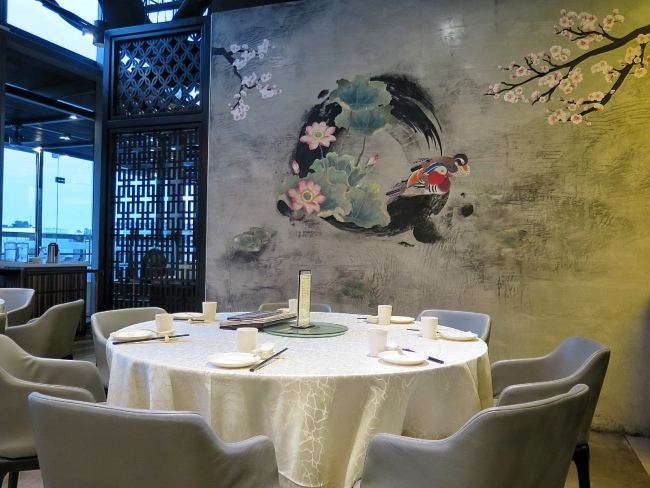 Service
Friendly Service Staff who brought us swiftly to our seats. As my friend was late, the staff take our order and also checked with us occasionally to see whether the order can proceed. You can also make online reservation.
Food
Complimentary Pickle
Interesting Appetising Pickle. I think I will prefer the usual peanuts more.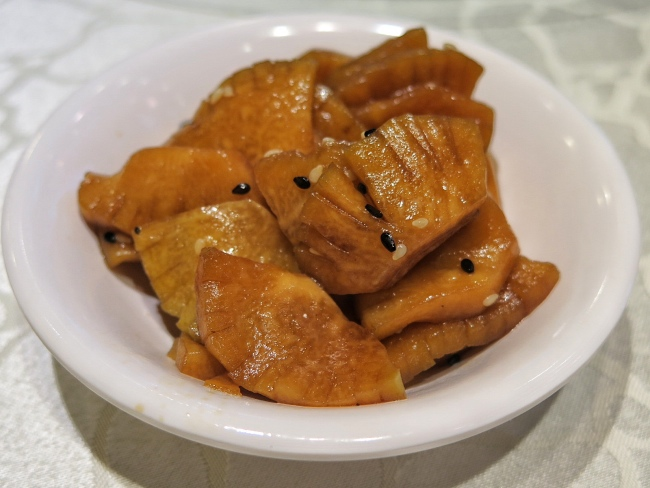 Peking Duck – S$66 (Whole)
They even have a open kitchen where you can see the duck being roasted. When the peking duck is being served, they will sound a Chinese Gong. It is like the King has arrived. Haha. Their chef will present the peking duck and delicately slice the duck into 3 different portions.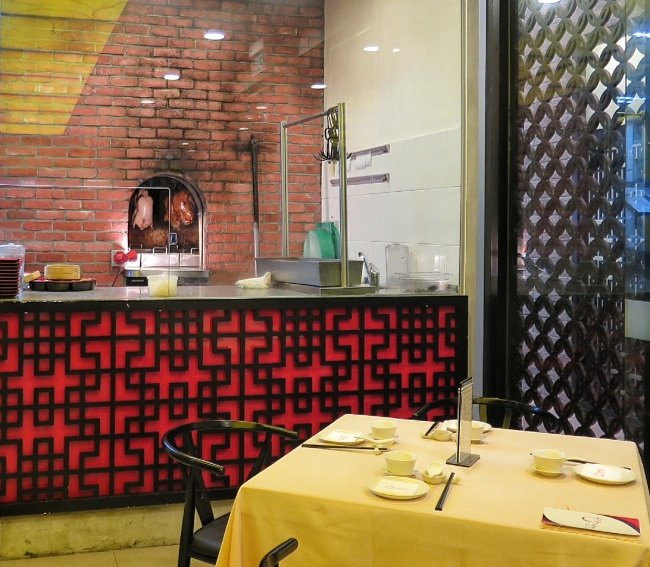 They present a treasure box – lovely colorful display of condiments, sauces and warm thin Pancake Flour Skin. The first portion which was just the peking duck skin. It is recommended to go with sugar or their blueberry sauce. The second portion was recommended to go with their mustard sauce. The third portion was recommended to go with the cucumber, spring onion, red onions and sweet sauce. Love all three portions! The skin is crispy and delicious. The duck meat is tender and juicy.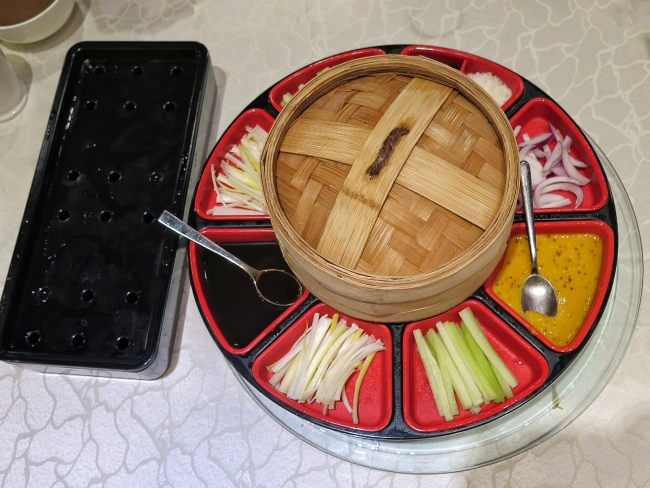 Soup of the Day (per person S$8, 4 persons S$32)
They were serving lotus root, peanuts and pork ribs soup for the day. We ordered the 4 persons portions for 5 people and we managed to get 6 small bowls of soup. They also presented the ingredients used for the soup.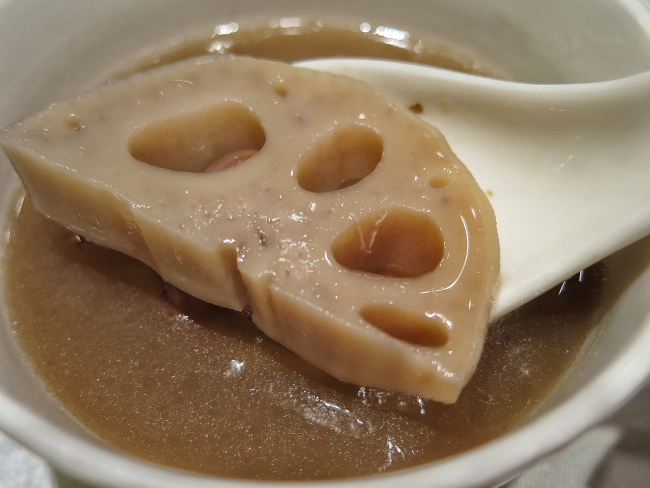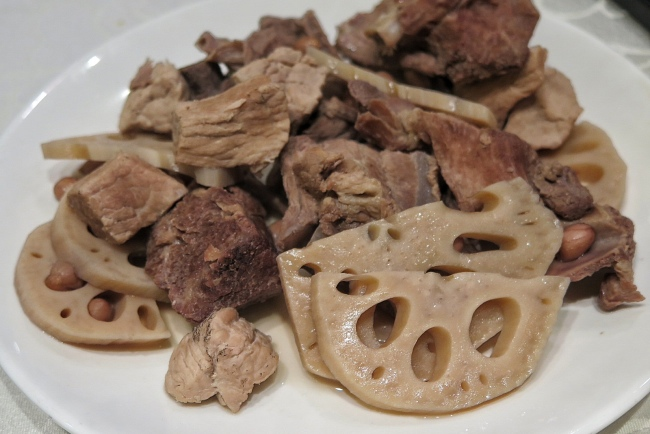 Braised Spinach Beancurd with Monkey Head Mushroom – S$16
I always love toufu! The beancurd was smooth and silky with flavourful Monkey Head Mushrooms. Yummy!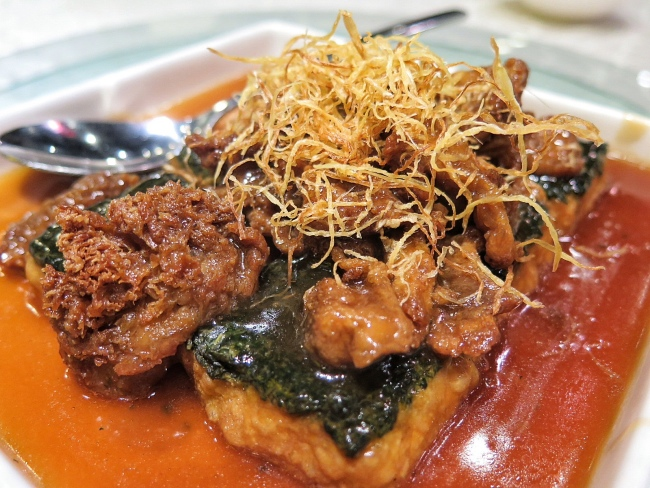 Crispy Custard Bun – (S$4.50 – 3 pieces)
I would prefer the custard to be more smooth and creamy.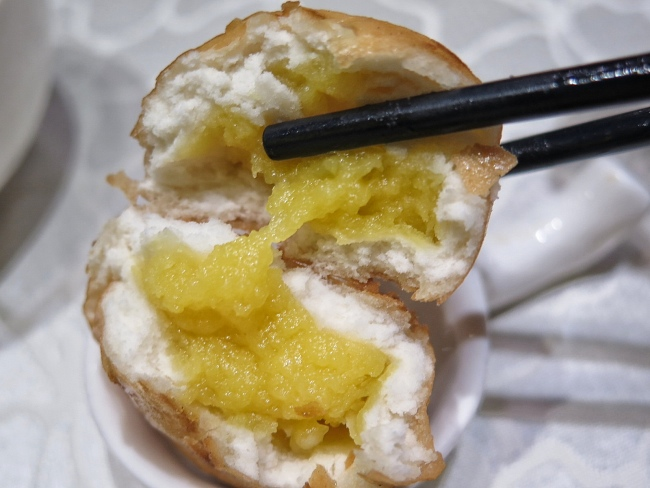 Fried Carrot Cake with Seafood in X.O. Sauce – S$13.80
I am a fried carrot cake lover! One of my favourite dish especially when I am having dim sum. Their version is not too oily and not too spicy.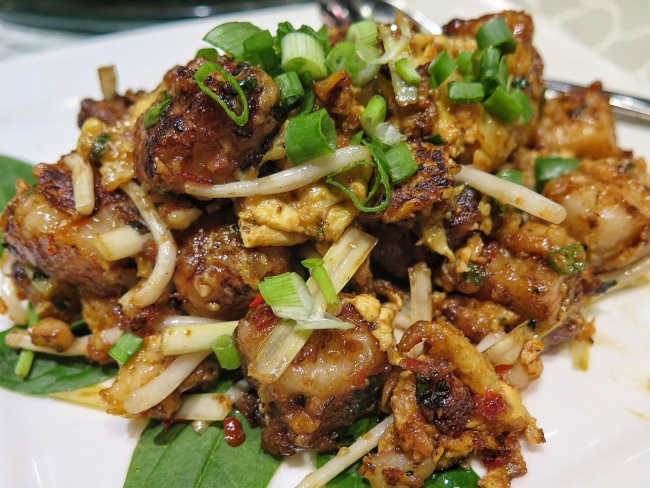 Stewed Mushroom with Minced Pork and Chilli – S$18
It didn't feel like the mushroom was being stewed more like stired fried mushroom to me. Interesting Dish. Never eat mushroom in this style.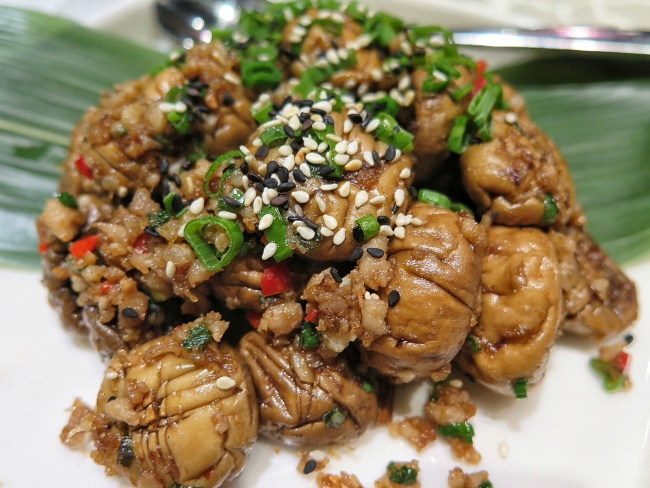 Duck Meat with Vegetables – S$12
We top up for another dish to use the rest of the duck. I would prefer the vegetables used to wrap it to be cut into smaller pieces. Think I would prefer to use the rest of the duck for other cooking styles.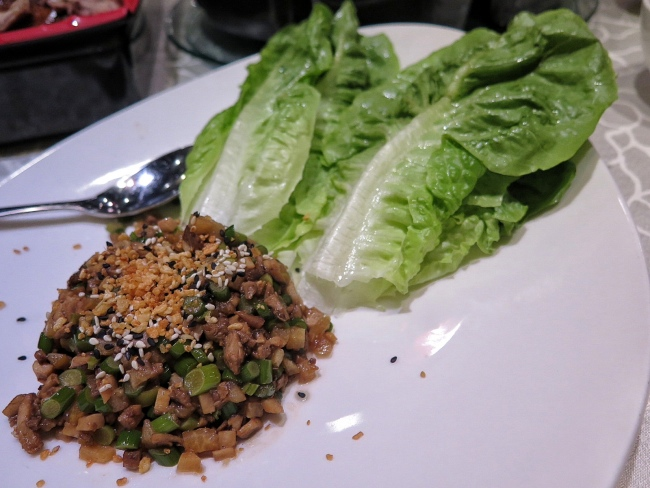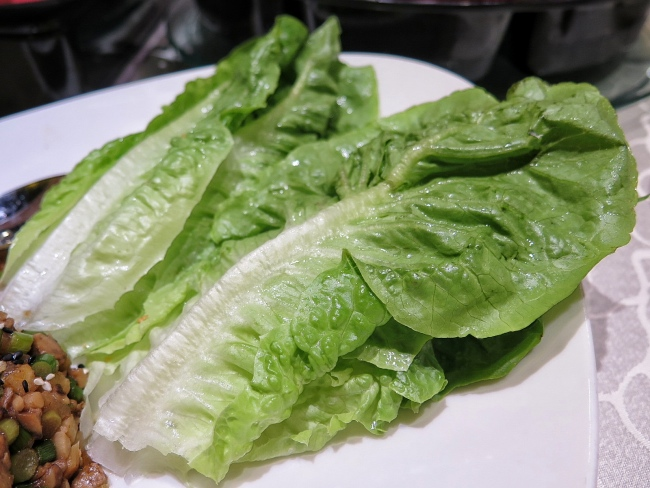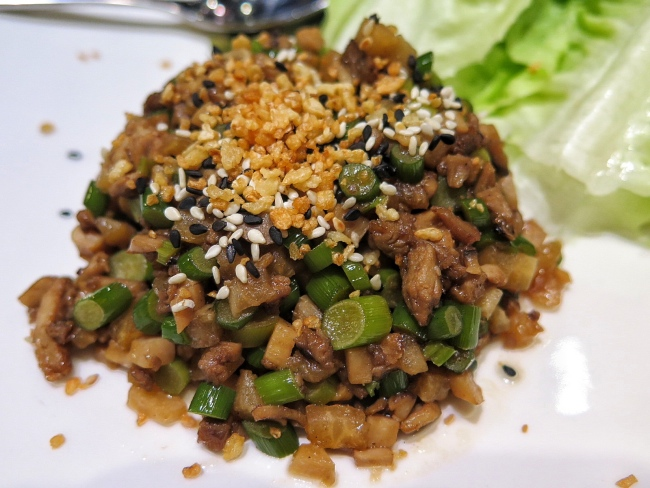 Desserts (Mango Sago Pomelo – S$5, Black Sesame Paste with Sweet Rice Dumpling – S$5)
The Mango Pomelo Dessert, a popular chinese dessert. It was refreshing and not too sweet. I love Black Sesame Paste. Heard black sesame seeds can be used to stimulate hair growth and restore hair color. Not sure how true it is. The black sesame paste is smooth and creamy. The sweet rice dumpling balls were also filled with Black Sesame Paste. Love how it burst into my mouth when I bite it.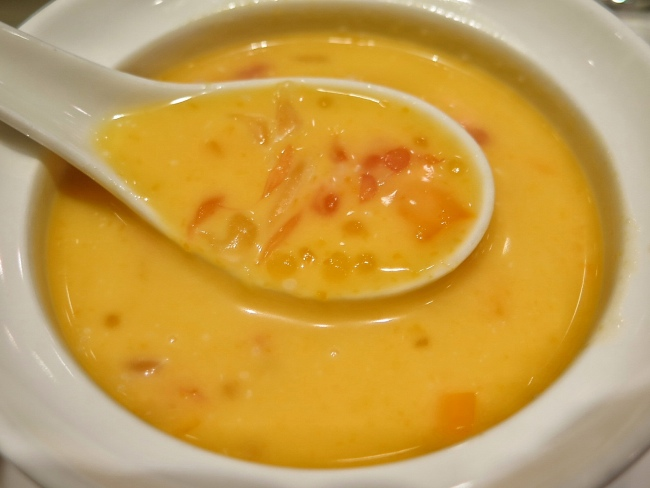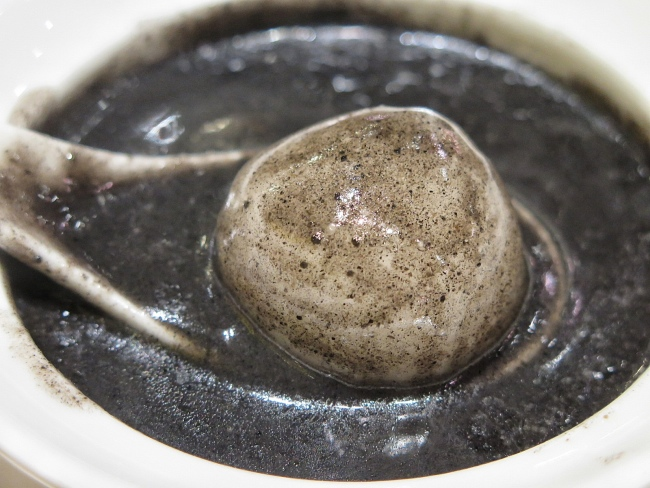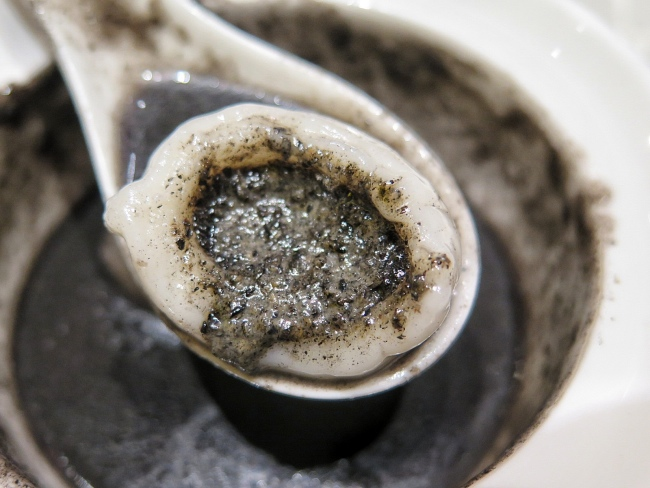 ~Conclusion~
TungLok XiHe Peking Duck (Orchard Central) ~ A hidden gem at Orchard Central with elegant traditional with modernised touch ambience. It is very accessible. Located near Somerset MRT. Delicious Crispy Peking Duck is the main highlight!
We (5 pax) have tried the following:
– Peking Duck – S$66 (Whole)
– Soup of the Day – Lotus Root, Peanuts and Pork Ribs Soup (per person S$8, 4 persons S$32)
– Braised Spinach Beancurd with Monkey Head Mushroom – S$16
– Crispy Custard Bun – (S$4.50 – 3 pieces)
– Fried Carrot Cake with Seafood in X.O. Sauce
– Stewed Mushroom with Minced Pork and Chilli – S$18
– Duck Meat with Vegetables – S$12
– Mango Sago Pomelo – S$5
– Black Sesame Paste with Sweet Rice Dumpling – S$5
Address
Orchard Central, 181 Orchard Road, #07-07/09, Singapore 238896
Contact No.
+65 6736 0006
Nearest MRT Station
Somerset MRT
Website
View Website
Facebook
View Facebook
Instagram
View Instagram
Price Range (per pax)
S$31 – S$50
Opening Hours
Daily
Lunch: 11:30am – 3:00pm
Dinner: 6:00pm – 10:30pm
Recommended Dish(s) to try
Peking Duck