So Pho ~ We were at Novena area and wanted to grab a quick early lunch. Decided to drop by Novena Square. Chanced upon So Pho. Vietnamese dining place with a good selection of Vietnamese appetizers and delights. We didn't try it before. It was hidden in a corner. Luckily, we were early before the lunch crowd starts. The queue starts to form when the lunch hour strike. Noticed that they are Halal certified. Great for our Muslim friends.
So Pho currently have 7 outlets (Jem, Tampines Mall, Paragon, Novena Square, Parkway Parade, Nex Shopping Mall, Waterway Point). They are also expanding to Malaysia – Kuala Lumpur.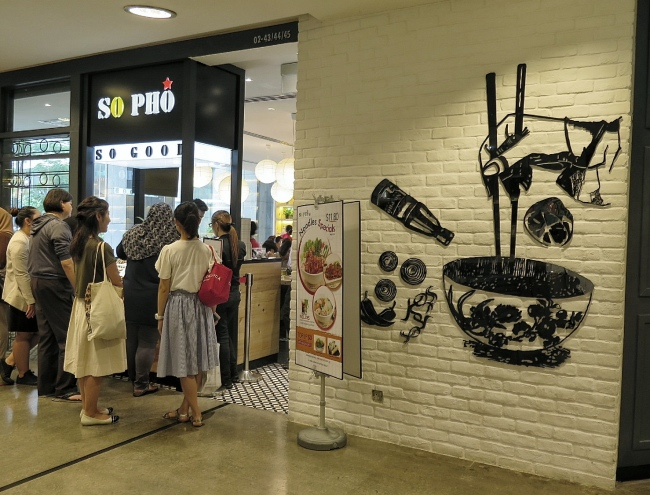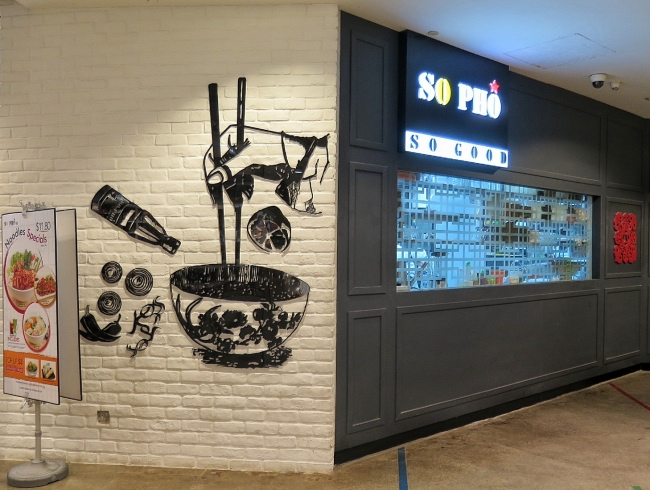 Ambience
I like the modern chic with bright colors atmosphere. It just brighten your mood. They also have some soft cushions on the seats. Love it that I can use to soothe my tired back. The tall glass windows allow the natural light in. Naturally Lit up the place.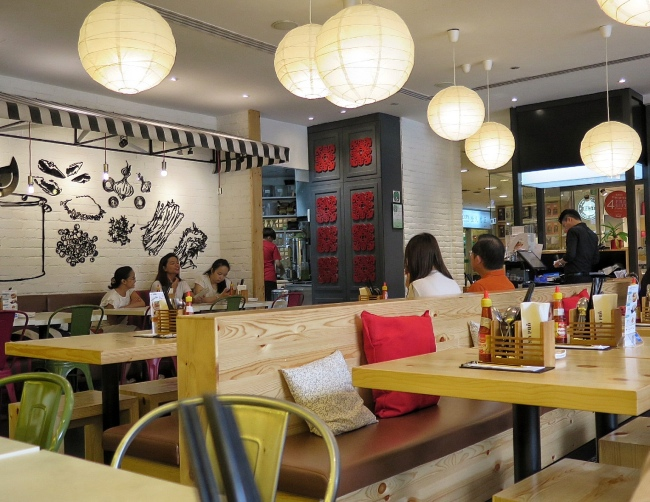 Service
Friendly Service Staff who brought us swiftly to our seats. We just write our order on their order sheet which they will take and process the order. All the utensils, sauce and napkins are also already laid on the table. We just need to help ourselves to them.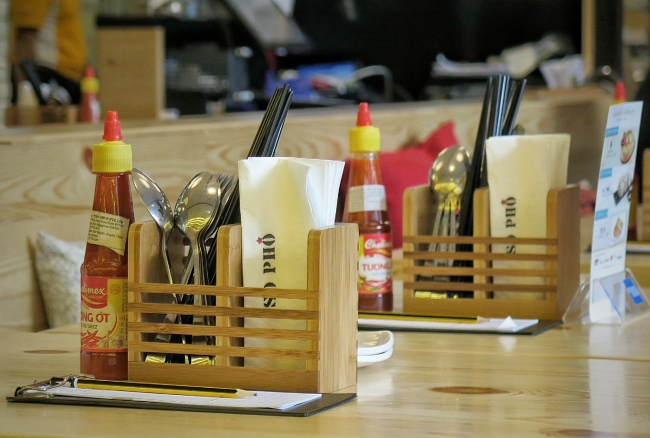 Food
They have Noodles Specials Set Promotion for Monday – Friday (Till 30 Nov 2016) – S$11.80
The Noodles Set include a Iced Lemongrass Drink or Soft Drink.
You get to pick 1 from Noodles Specials (Fresh Noodles with Grilled Lemongrass Chicken, Chicken Noodle Soup with Prawn Cakes, and Fried Pho Noodles with Grilled Chicken)
Chicken Noodle Soup with Prawn Cakes ~
Always love Pho Soup. One of my comfort food. The broth was quite flavourful. They provided a slice of lime, some chopped chilli and bean sprouts as garnishes. I didn't quite fancy the prawn cakes. The texture seems abit too soft for my liking.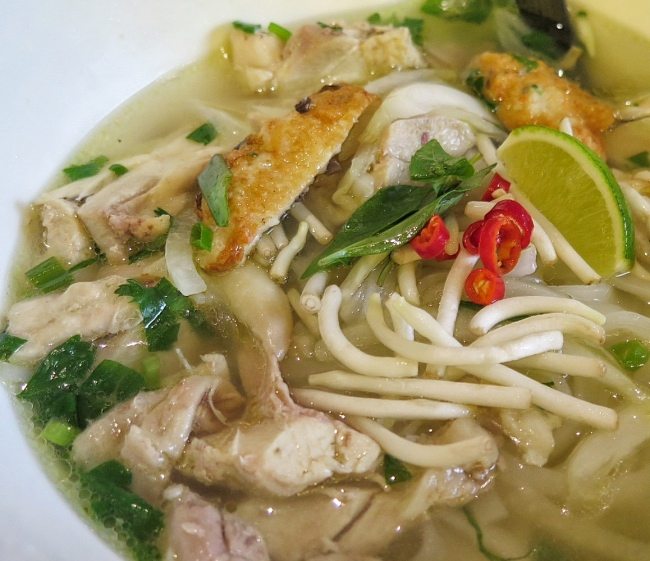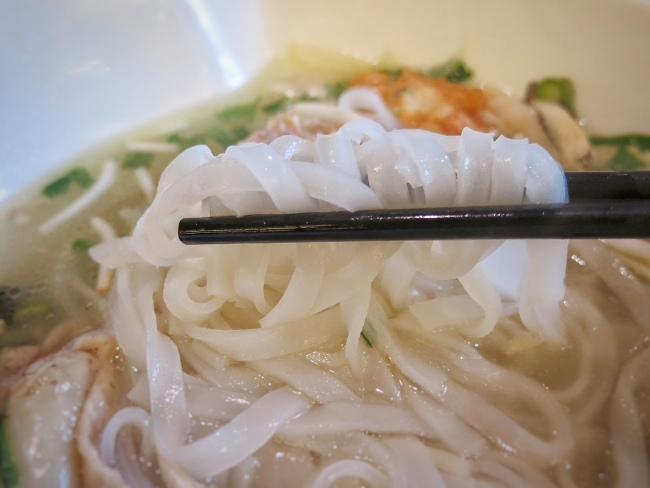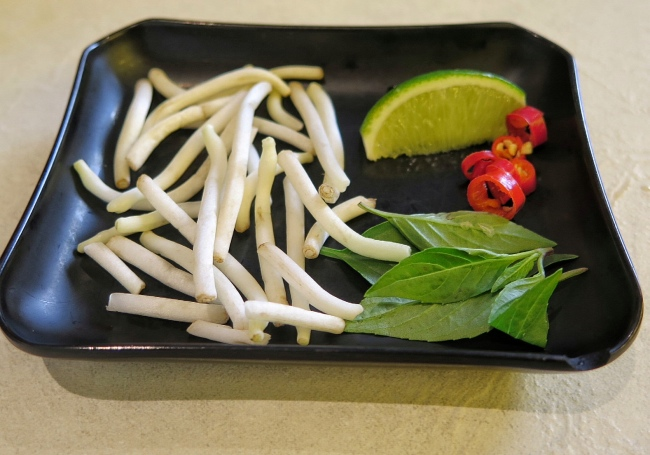 Fried Pho Noodles with Grilled Chicken ~
This is the first time I have pho in fried style. It reminds me of our local favourite Char Kway Tiao. But a "slimmer" version. Haha. The grilled chicken is tender and moist. I prefer this more than the Chicken Noodle Soup with Prawn Cakes.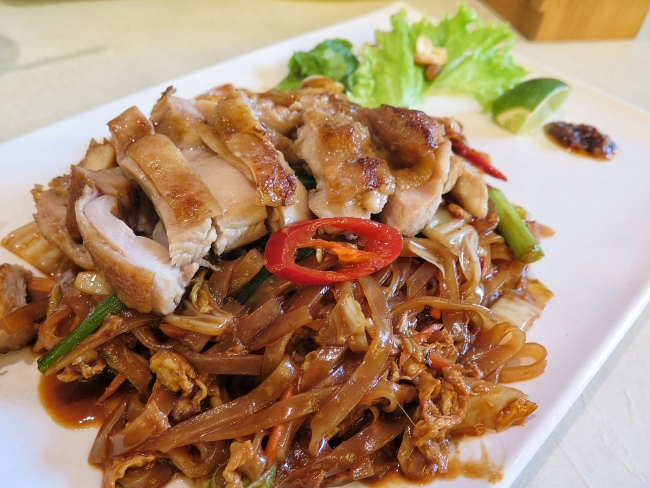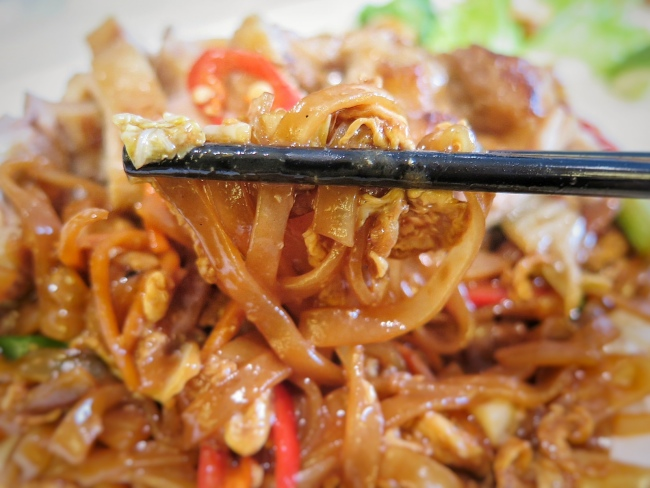 Drinks – Iced Lemongrass drink and Soda Water.
I chose the soda water for the soft drink. Didn't want to have any sweet that day.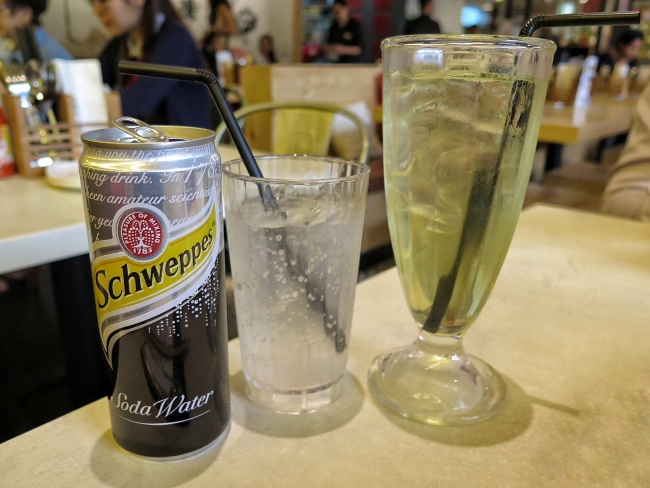 ~Conclusion~
So Pho ~ Currently have 7 outlets (Jem, Tampines Mall, Paragon, Novena Square, Parkway Parade, Nex Shopping Mall, Waterway Point). We went to to the Novena Square Outlet. It is quite accessible. Located near Novena MRT. Halal certified. Great for our Muslim friends. I enjoyed the Pho Noodles with Grilled Chicken. Not too Oily and the Grilled Chicken was tender and moist.
We (2 pax) have tried the following:
Noodles Special – S$11.80 per set (Till 30 Nov 2016)
* Chicken Noodle Soup with Prawn Cakes + Iced Lemongrass Drink
* Fried Pho Noodles with Grilled Chicken + Soft Drink (Chose: Soda Water)
Address
238 Thomson Road, #02-43/45, Singapore 307683
Contact No.
+65 6258 4220
Nearest MRT Station
Novena MRT
Website
View Website
Facebook
View Facebook
Price Range (per pax)
S$1 – S$15
Opening Hours
Daily
11:00am – 10:00pm
Recommended Dish(s) to try
Fried Pho Noodes with Grilled Chicken