We were looking for a computer chair to replace the old one in our study room. We wanted a comfortable and fully ventilated computer chair as we often sit at the desk for long hours to work or watch shows. Sitting in an office chair for long periods of time with bad sitting posture will create stress in different parts of our body. It is important to get an ERGONOMIC chair with great support!
Take A Seat (takeaseat.sg) offers office furniture and fitting-out service for more than 10 years' of experience. They have a wide variety of products to cater to different budgets and requirements.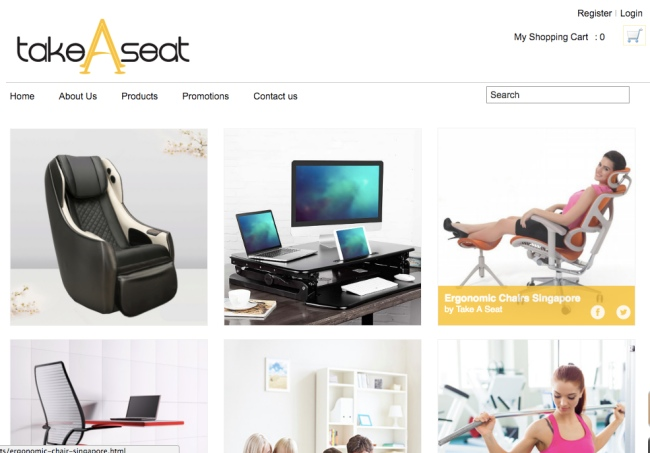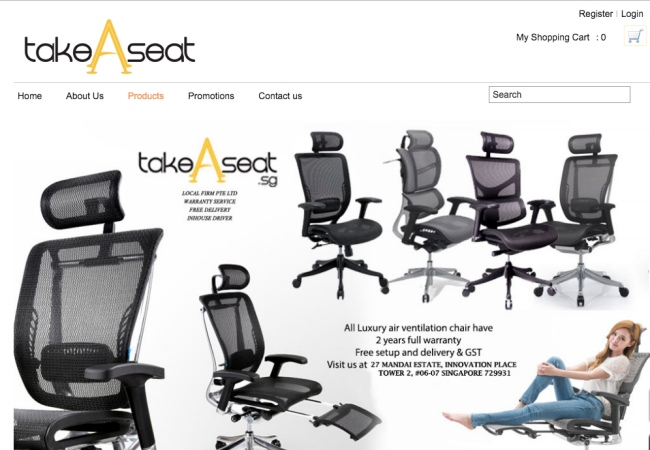 SAIL BASIC ERGONOMIC CHAIR S$419
(View Website)
Sail Basic Ergonomic Chair is the one that meets all our needs. It also an AWARD-WINNING design ERGONOMIC chair that has been patented by its manufacturer in the USA, Taiwan and China.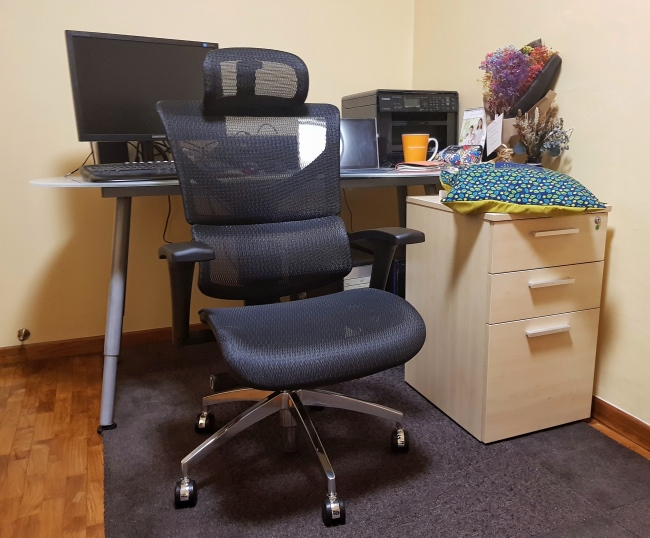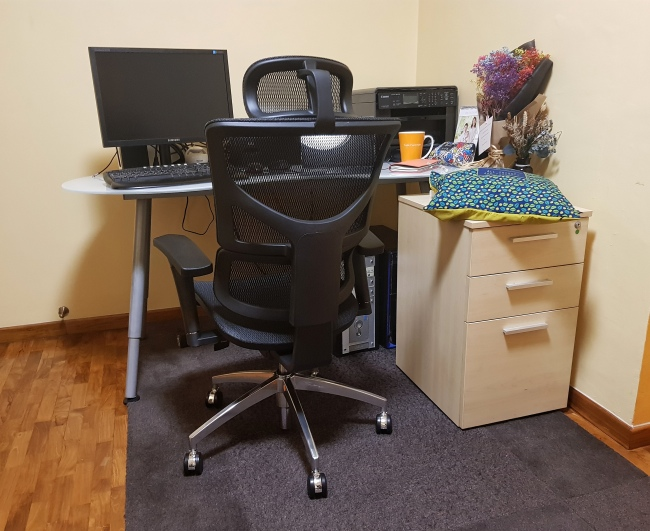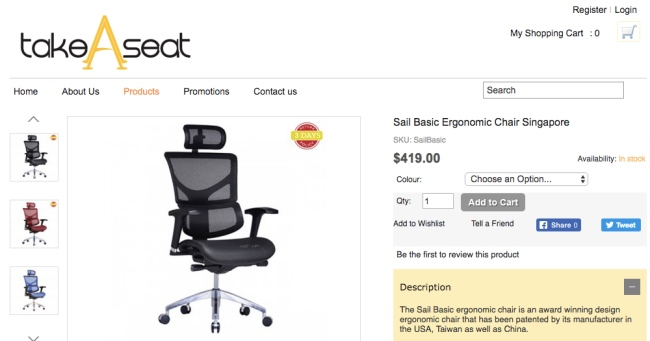 My previous computer chair was having foam cushion seat. It makes it uncomfortable after siting for long hours as it bad for ventilation and prone for perspiration. SAIL BASIC ERGONOMIC CHAIR is a MESH ergonomic chair which makes it FULLY VENTILATED. Perfect for our Hot Singapore Weather! No need to worry the cushion absorb our persipiration. We can stay cool and comfortable even if it is the hottest period. The mesh design also make it easier to clean too. We can just wipe it clean with damp cloth. If it traps any dirt, I can just use vacuum and suck them up.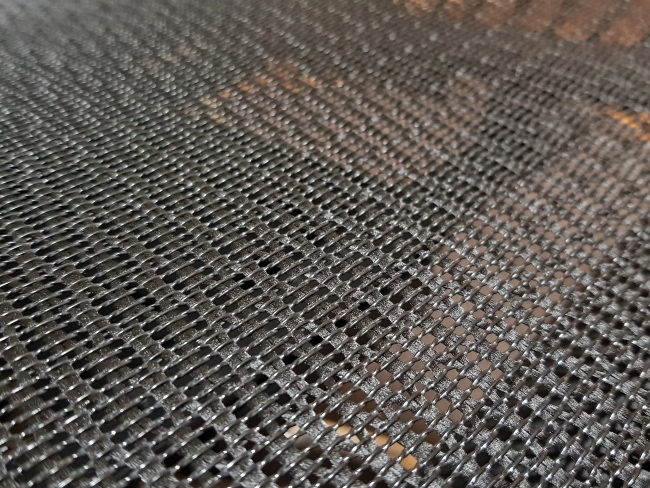 What I love most about this chair is its FLEXIBLE LUMBAR SUPPORT! My previous computer chair did not have a lumbar support. We often easily slouch. This results in bad sitting posture and caused us to have back aches. The lumbar support helps us to maintain the normal curves in our back. This helps us to maintain in a correct sitting posture. The lumbar support is also flexible. Hence, it is suitable for different people. Loves that the chair can provide us with an optimal support for our backs. AWESOME design!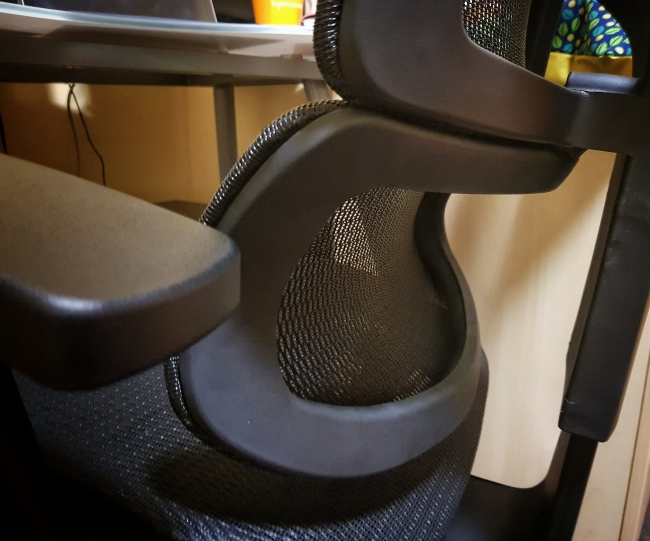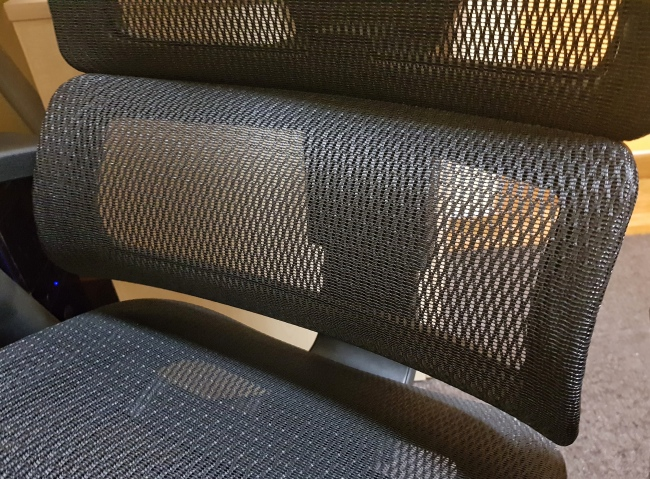 I also notice that the seat is designed to slope slightly downward. Hence, it will relieve the pressure on the back of our thighs. This is good for the Blood Circulation in our legs.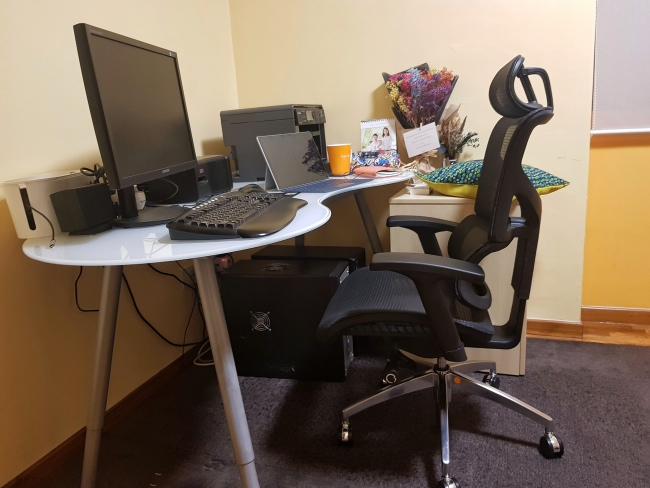 It is important to adjust the office chair to suit to each individual's body needs as this willl increase comfort and reduce stress to our spine. This chair has several ADJUSTABLE FEATURES such as the adjustable headrest, armrests, seat depth and backrest. The functions allow the chair to be adjusted to fit different body shapes and sizes. Great for us as we share the chair among our family members! I feel often we neglect to adjust the armrest and seat depth. The armrest of the chair should be adjusted till it slightly lifts our arms at the shoulders. This will also help to relieve some of the strain from our upper spine and shoulders. We would also be less likely to slouch forward in the chair. This chair's armrest can be adjusted in 4 different directions. We should also adjust the seat depth to provide the right support for our legs.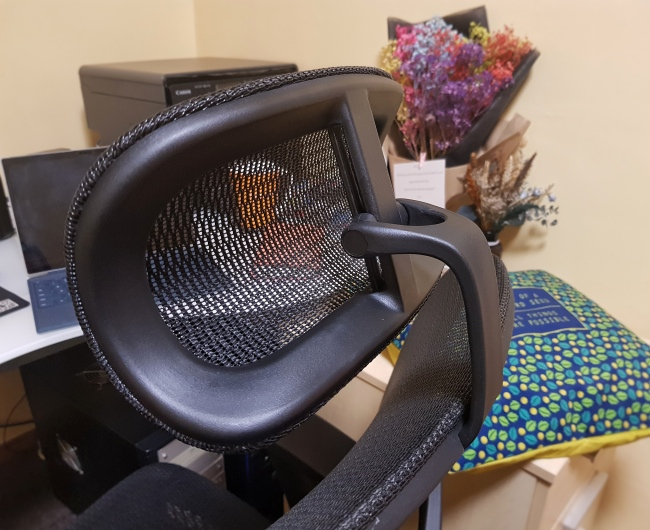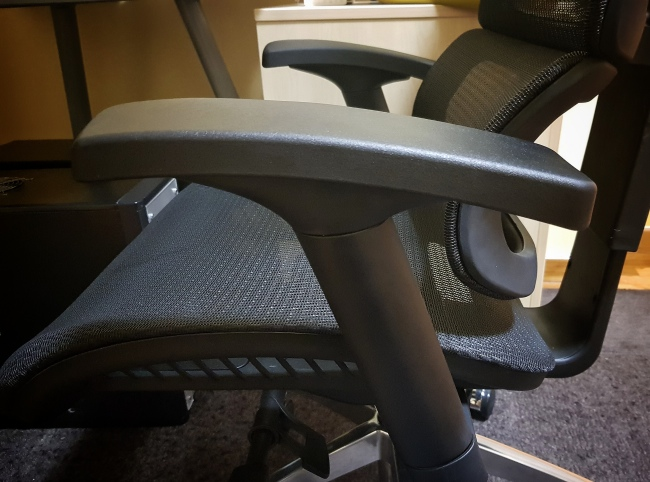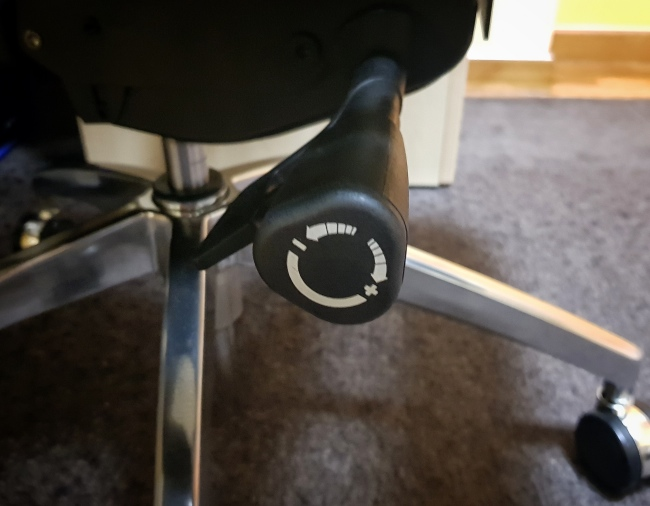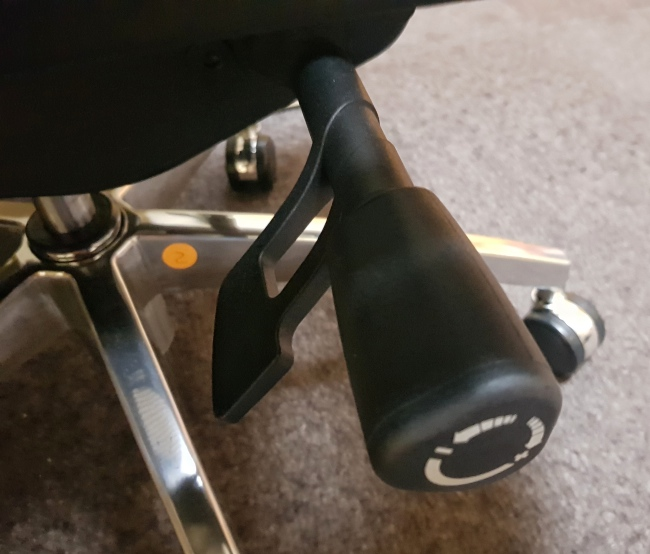 They have a SHOWROOM located at Mandai Estate. However, they do not display all their products due to limited spaces. Hence, if you should contact them via email or phone to to check with them on the products which are on display. Their Walk-In is also strictly by Appointment Only.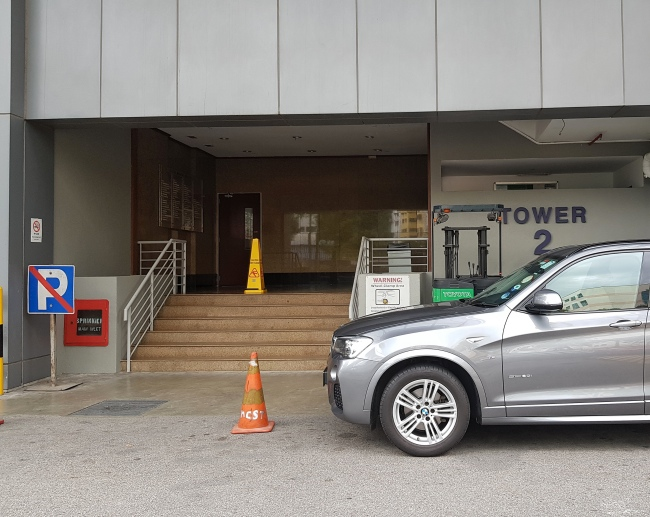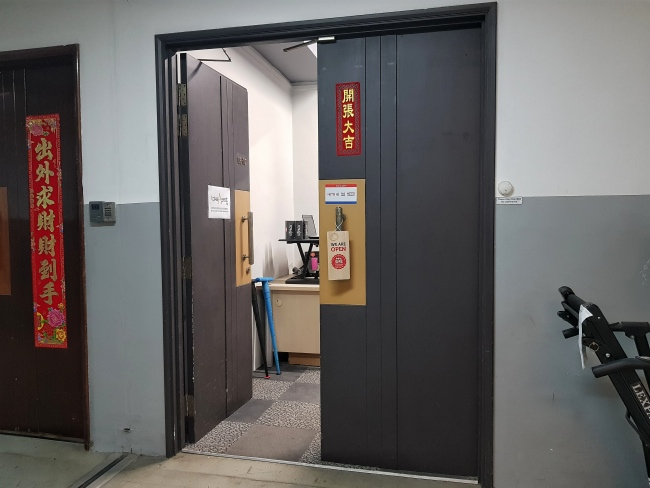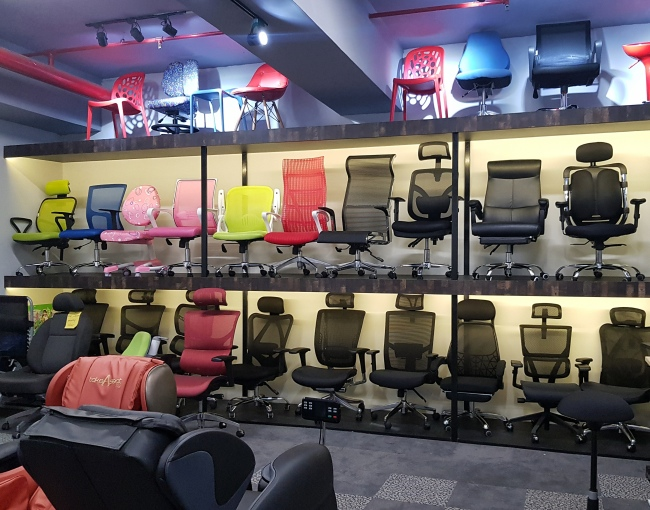 They also sell other products like the massage chairs, standing desks, office chairs, kids ergonomic study tables and chairs, exercise equipment such as the foldable treadmills and stationary exercise bikes as well as mobility devices such as wheelchairs. I noticed an interesting ergonomic accessory. It is The STANDING DESK! It is a height adjustable ergonomic desk that sits on top of an existing table. You can adjust the height of the standing desk easily and effortlessly. Stand while you work! Sound like I can exercise and work at same time too! So Cool!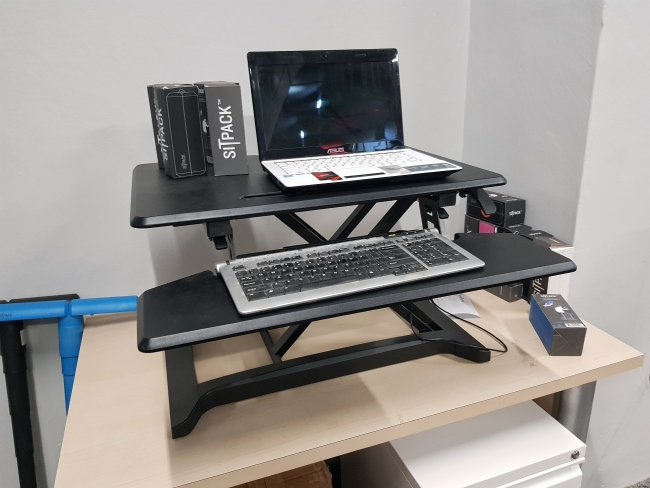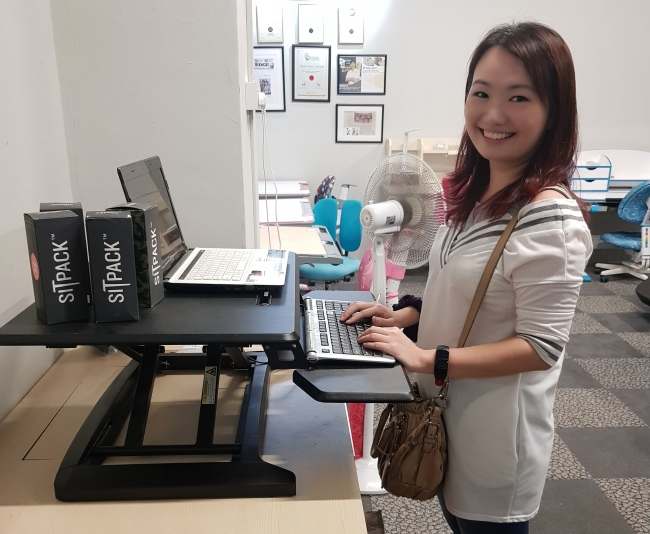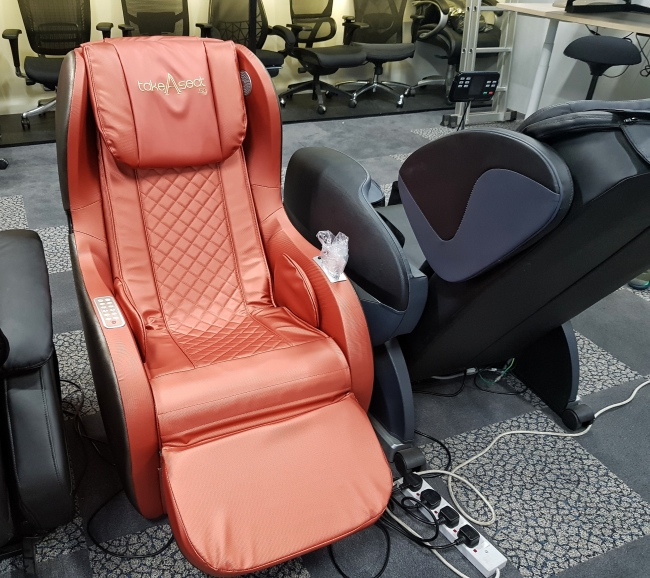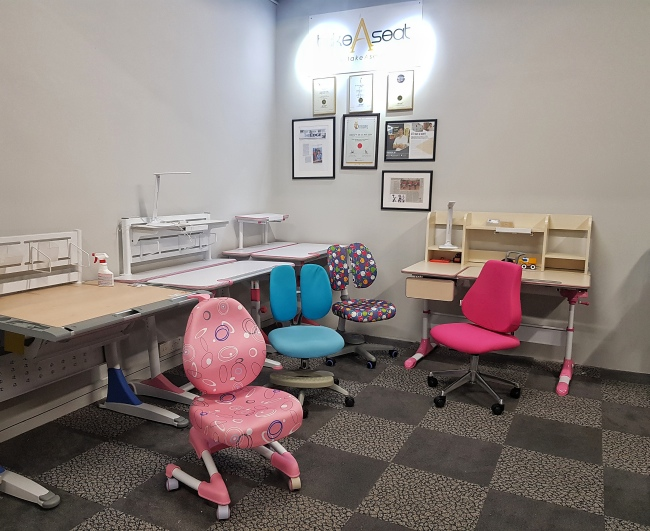 ~SUMMARY~
The Sail Basic Ergonomic MESH Chair is fully ventilated. It is very comfortable to sit on as it has a wide seat and wide backrest of this chair. The flexible lumbar support provides optimal support for our back. The chair also has the lock and rock function with tilt tension adjustment.
Features
• Fully Ventilated Ergonomic Chair
• Adjustable Headrest
• Adjustable Armrest in 4 Different Directions
• Adjustable Seat Depth
• Adjustable Backrest
• Flexible Lumbar Support
• Lock and Rock Mechanism
• Backrest Tilt Tension Adjustment
• Aluminium Leg Frame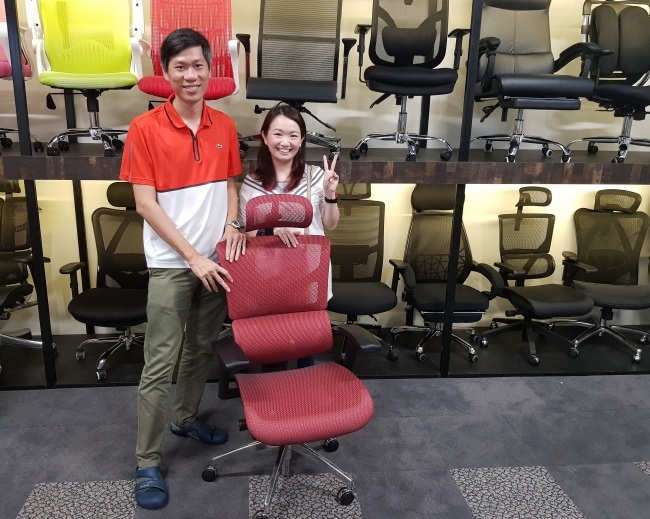 Above information is for reference only. Hop on to Take A Seat (takeaseat.sg) for more information.
Address
No. 27 Mandai Estate (tower 2), Innovation Place #06-07, Singapore 729931
Contact No.
+65 63622480
Email Address
sales@takeaseat.sg
Website
View Website
Facebook
View Facebook
Instagram
View Instagram
Remarks
Hot Promotion
Enter the promotional coupon code 'eatdreamlove' at shopping cart to enjoy 5% on their Ergonomic Chairs Category.