Proudly present my Namecard! I have been wanting to design my namecard for a long long time but never get down to it. I was too busy with work and my little ones. Finally, I designed my Namecard! Love it so much. Haha EatDreamLove suddenly actually feels real in my hands! My beautiful set of name cards is printed by Printmystuffsg (printmystuff.sg) 310gsm Artcard with Matt lamination Namecard. Beautiful bright cheerful colours! Premium Quality Feel! They also offer advice on my design! Great experience working with them! You can also check their site on Tips for choosing the right material for printing.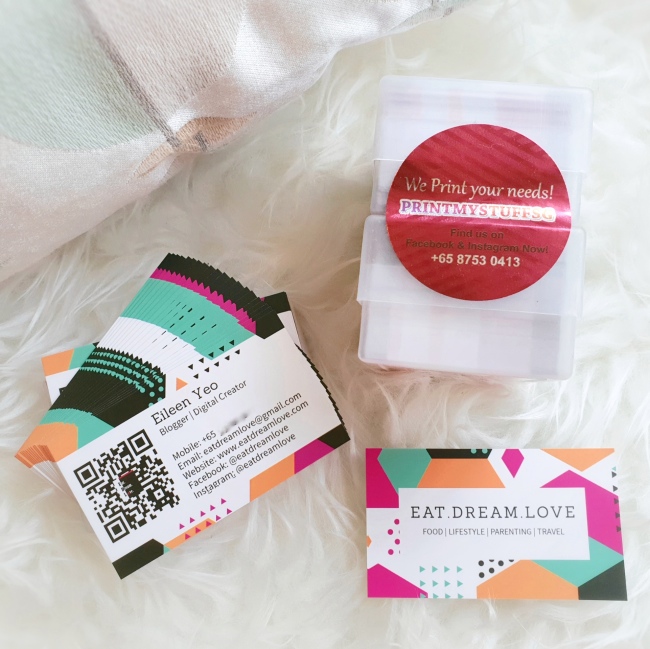 Printmystuffsg (printmystuff.sg) delivers good quality print and material at very competitive prices. They also print other wedding cards, gift prints, photo canvas and etc. You can even request a free Sample Kit. The kit contains a variety of printed samples, a paper sample guide, and other helpful information to get you started!
They have a RETURN AND REFUND POLICY – If you find any mistakes in their work. they will return you what you've paid or compensate you with a new order. More information can be find at RETURN AND REFUND POLICY. They also have a 100% satisfaction guarantee. Customer can also self-help and read their FAQ page.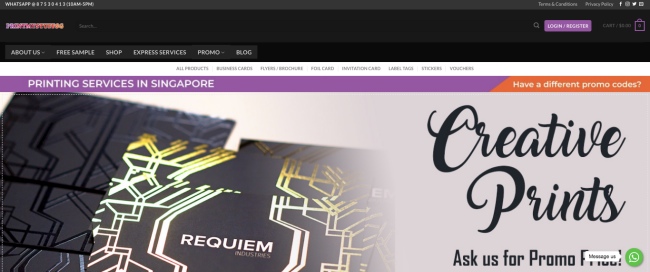 Printmystuffsg also offers CANVAS PRINTS.The material they used is easy to clean and long-lasting. They use high definition ink to ensure that the photos are able to maintain their vibrancy over time. You can just select any images from PC, laptop, mobile phones and tablets. Their experience printer manually corrects every image to ensure the highest quality prints possible. No minimum order required and fast turnaround time. I have designed a simple collage of Darius baby pictures. I added Darius name and birth date. The photo canvas print is perfect home decor. It surrounds us with all the precious memories. Giving our house a warm personal touch with elegance. A photo canvas is a brilliant way to add subtle warmth and character into our home. An excellent gift to family and friends.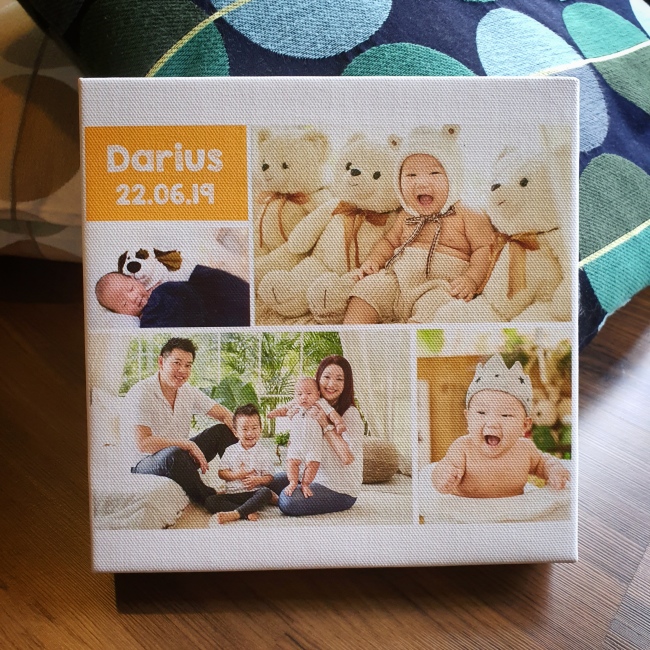 They also print other wedding cards, gift prints, name cards and etc. Happy Printing!
Above information is for reference only. Please always contact Printmystuff (printmystuff.sg) for the latest information. If you purchase from them, do post at your social media accounts and tag @printmystuffsg on Instagram / facebook and Hashtag #printmystuffsg #printmystuff on any social media accounts.