MISCHIEF ~ Located at Esplanade. It offers fusion cuisine with American and South-East Asian Street elements. Great place to chill out after a long day at work or rest and relax during weekend. After a delicious meal, you can also take a nice stroll along the waterfront and enjoy the picture-perfect city scenery. I especially enjoyed the Mischief Grilled Platter, Fried Chicken Burger and Buffalo Wings.
Thanks Mischief and Jeremy for hosting us.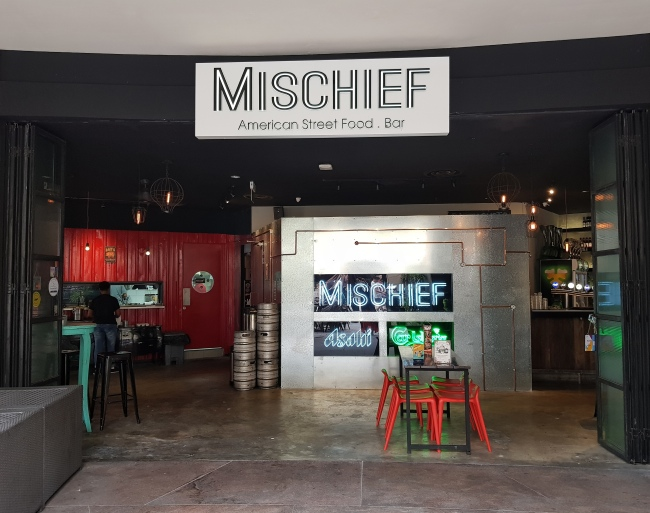 AMBIENCE
An open-air gem with alfresco outdoor setting. Mischief is a great place for a quiet dinner or an all out party night. A restaurant bar that aims to take it up a notch. It has electronic beer pong tables for customers to play the classic drinking game as well as electronic dart machines. There are also Classic Connect4 games at some of the tables.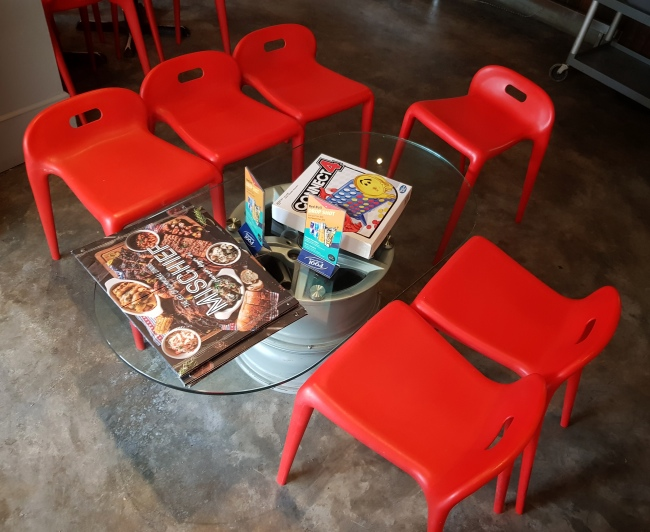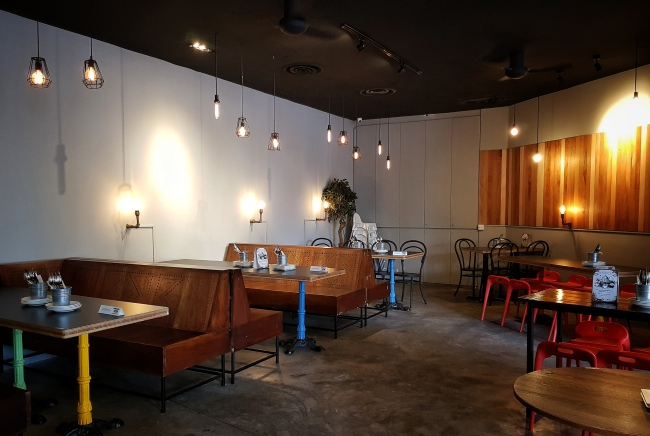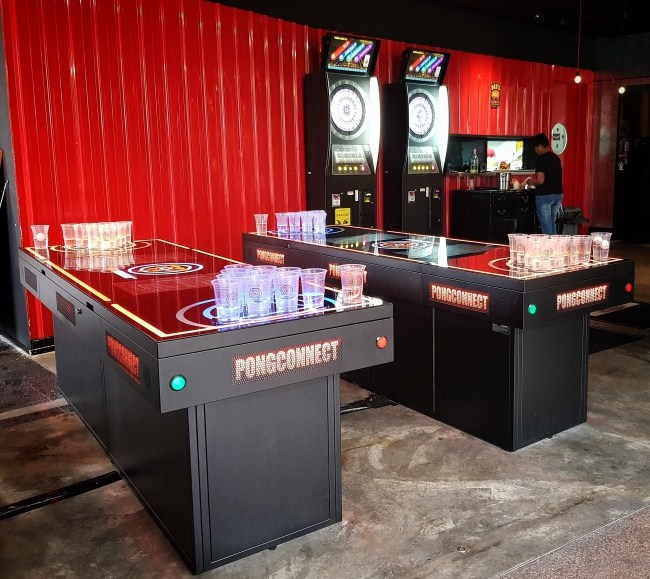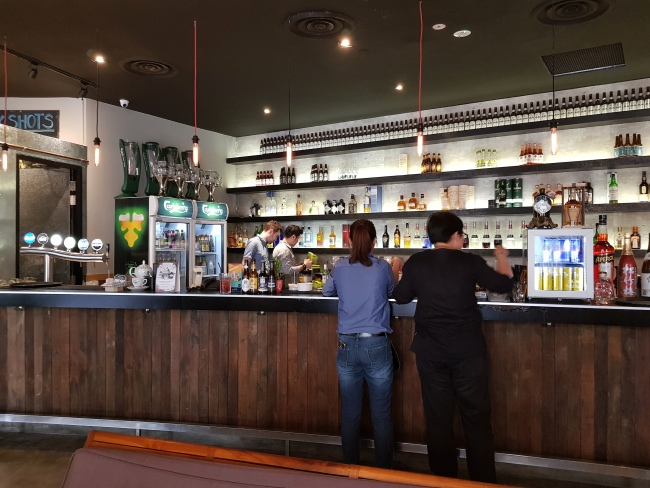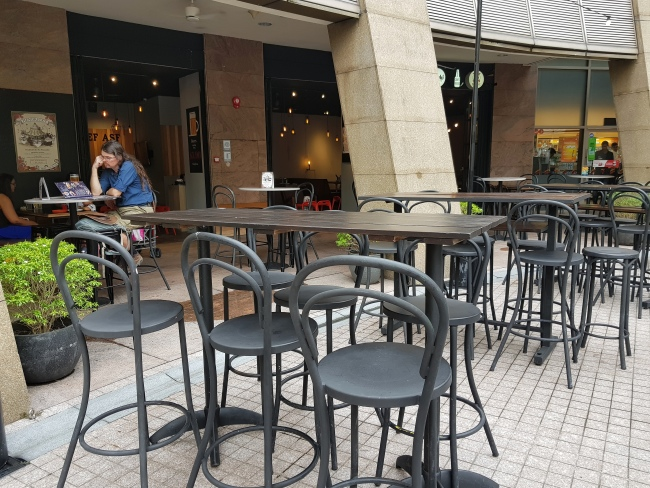 FOOD
Mischief Grilled Platter (S$168++) Crackling Pork Belly. Wagyu Beef Brisket, Cajun Spiced Spring Chicken, Grilled Lamb Merguez Sausage, Slow Cooked Pork Ribs! This platter is great for sharing among friends and family! I think suitable for 4 -6 paxes (depends on your appetite) I love the CRACKLING PORK BELLY! Crispy skin with tender and well-balance amount of fats and meat. Not forgetting the tender and flavourful WAGYU BEEF BRISKET. The GRILLED MULTI-COLOURED CORN is so sweet. The Sriracha Mayonnaise sauce on the sweet corn is a bit too spicy for me. I also love the cheesy MAC & CHEESE with a mozzarella cheese crust.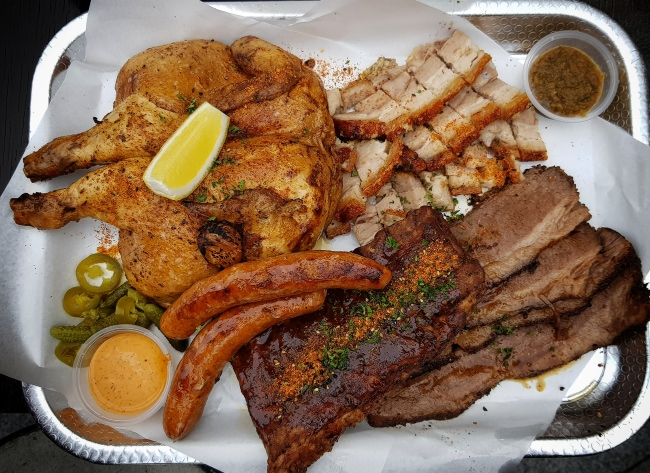 Fried Chicken Burger (S$19++) Between the buns are two pieces of crispy fried chicken, pickles, jalapeños with raw slaw, fries, sriracha mayo! What an impressive stack! Crispy moist chicken burger.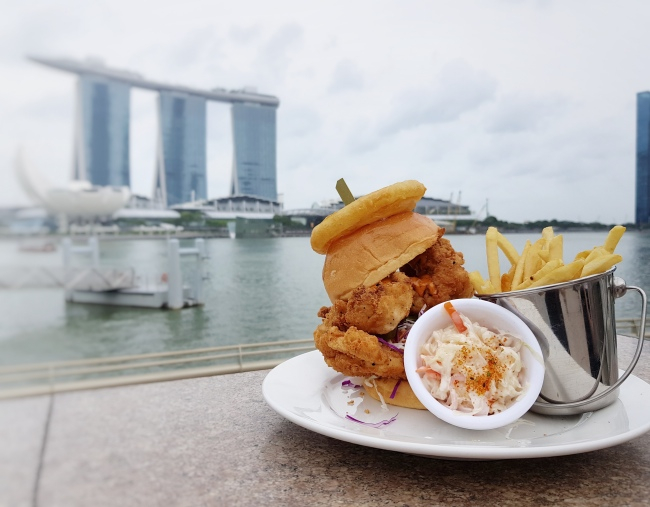 Grilled Nachos & Cheese with Beef (S$16++) – Nachos with salsa, guacamole, sour cream and lots of melted cheese. Great dish for sharing at gatherings with a nice cold beer!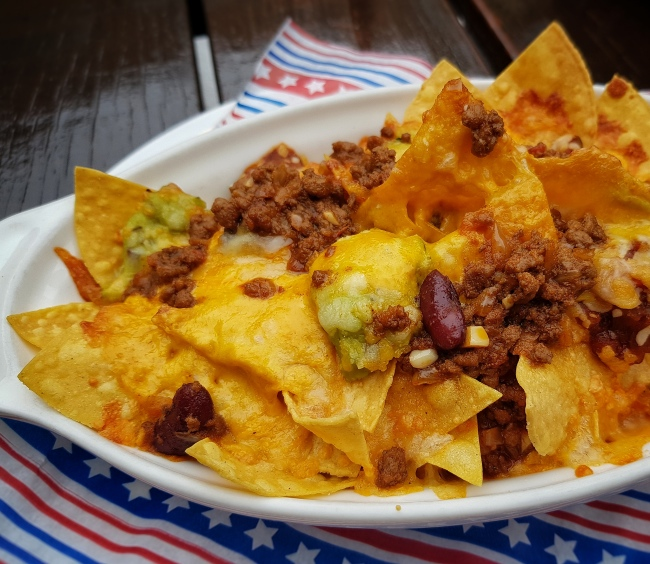 Luncheon Meat Fries ($24++) – Deep fried pork luncheon meat and sriracha mayo. Another great dish for sharing. I did not try this but I heard good reviews on it.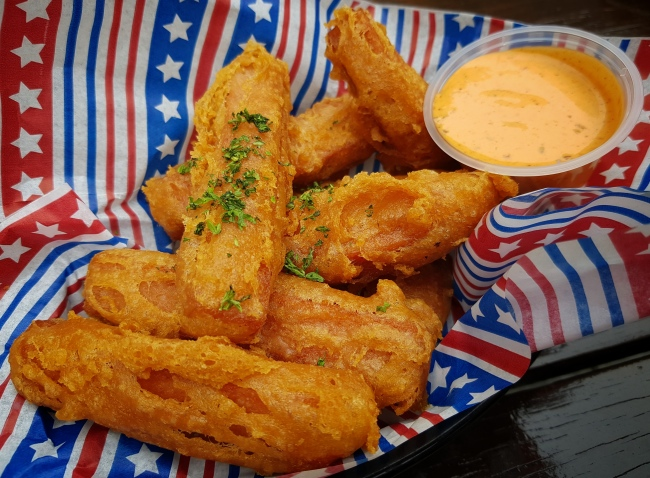 Chilli & Cheese Chicken Dog Bun ($19++) – crispy baguette with Juicy chicken and cheese sausage, beef chilli, shredded cheese, fries.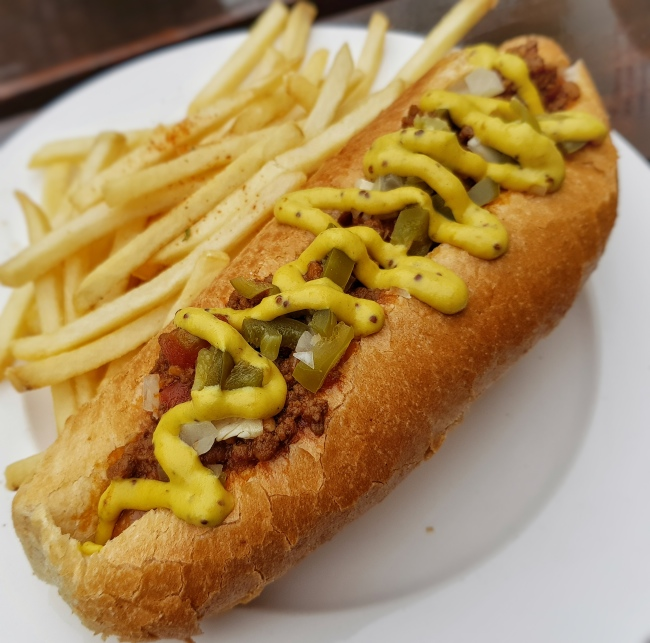 Roast Pork Banh Mi Bun (S$19++) – crispy baguette, pickled daikon, coriander, mortadella, soya sauce mayo, Japanese cucumber. The roast pork was tender.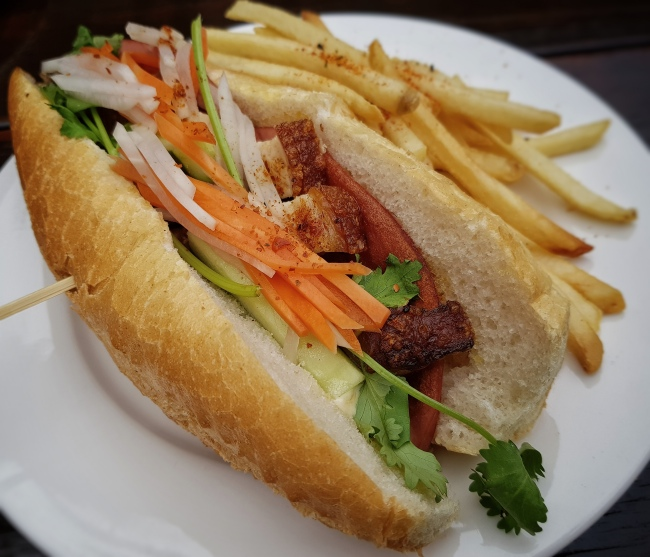 Buffalo Wings (S$16++) Deep fried chicken wings with a tangy and spicy coating and blue cheese dip. Love the tender juicy fried chicken wings! Great dish for sharing!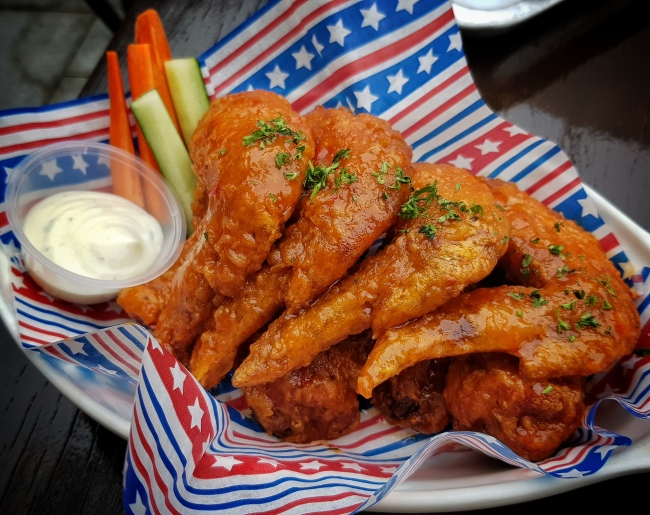 ~CONCLUSION~
MISCHIEF ~ An open-air gem at Esplanade. It offers fusion cuisine with American and South-East Asian Street elements. After chilling out at Mischief, you can take a nice stroll along the waterfront and enjoy the picture-perfect city scenery. I especially enjoyed the Mischief Grilled Platter, Fried Chicken Burger and Buffalo Wings.
We tried the following:
– Mischief Grilled Platter (Good for sharing) ~ $168
– Prawn Paste Chicken Wings ~ $16
– Grilled Nachos & Cheese with Beef ~ $16
– Truffle Mushroom Quesadilla ~ $17
– Luncheon Meat Fries ~ $10
– Naughty Cheese Pot ~ $12
– Fried Chicken Burger ~ $19
– Roast Pork Banh Mi ~ $19
– Chilli & Cheese Chicken Dog ~ $19
– Buffalo Wings ~ $16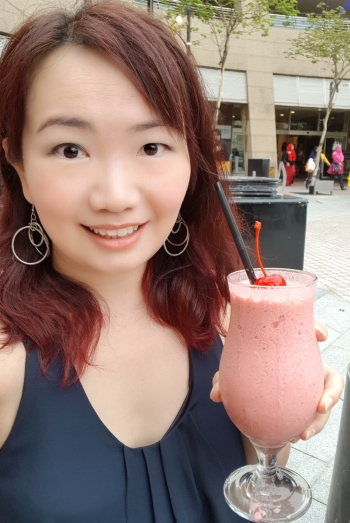 Address
8 Raffles Ave, 01-10/12, Singapore 039802
Contact No.
+65 6532 0106
How to get there
Show Map
Nearest MRT Station
Esplanade MRT
Website
View Website
Facebook
View Facebook
Instagram
View Instagram
Price Range (per pax)
S$31 – S$50
Opening Hours
Mon – Thu: 5pm – 1am
Fri & Sat: 5pm – 3am
Sun: 5pm – 11pm
Recommended Dish(s) to try
Mischief Grilled Platter
Fried Chicken Burger
Buffalo Wings