Kyushu Pancake ~ Located at Novena. Had craving for pancakes. After asking Mr Google, we shortlisted Kyushu Pancake as we were in the area. Kyushu Pancake uses fine Kyushu wheat and flavourful grains to create their pancake flour mix.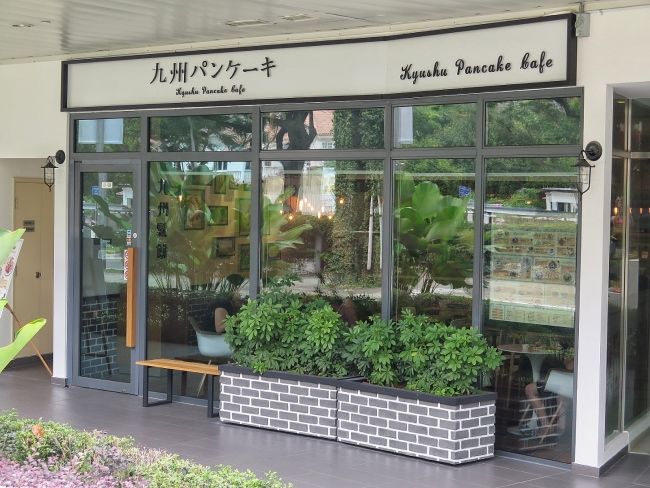 Ambience
A lovely and cozy cafe. We were there on a weekday for brunch. We were quite early and there were not many people. I love their cafe decor. A good place for the office warriors near by to chill. Great for friends or family gathering too. Saw a few Japanese customers too.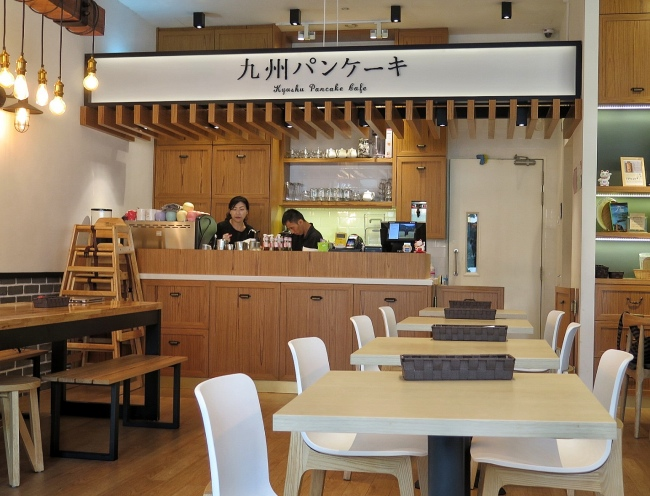 Service
The friendly service staff is nice to come to the door to help to open the door. She also suggest a more comfortable seat. We had to go to the cashier to place the order. They do serve the dishes to us. I thought if they are charging for service, it will be nicer that they come and take the order.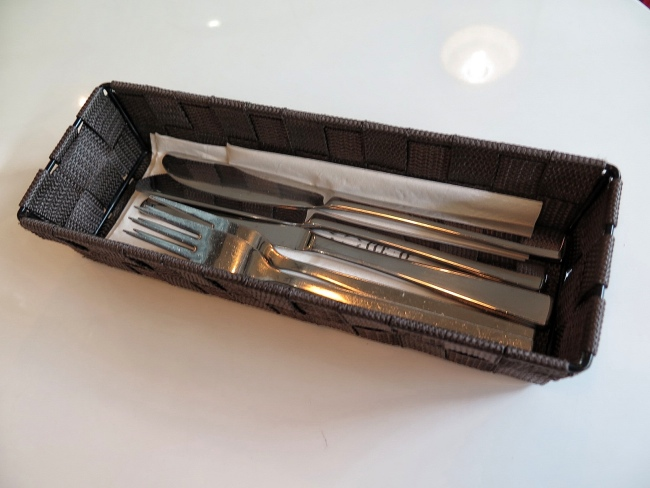 Food
~ Berry-Licious Pancake – S$16.90 ~
Pancakes Serve with strawberries, blueberries & raspberries top with vanilla ice cream. Their pancake is quite thick and fluffy. I am a berries person. The berries are fresh and complement well with the vanilla ice cream.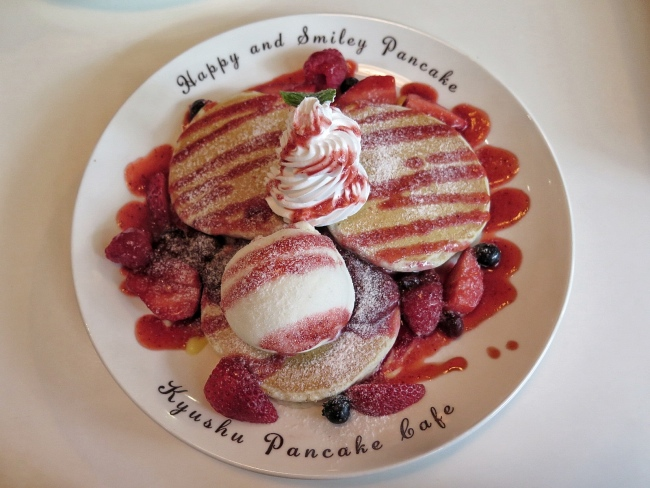 ~ Karaage Chicken Waffle – S$19 ~
Waffle served with karaage chicken & special sauce. The Waffle is more chewy type. I am more of a fan of crispy waffle so it didn't appeal to me. The special sauce have hints of honey and white wine. My guess it is their white wine honey sauce. The Karrage Chicken is tender and juicy. The skin was quite crispy. The lemon twist to it make the fried chicken less oily feel.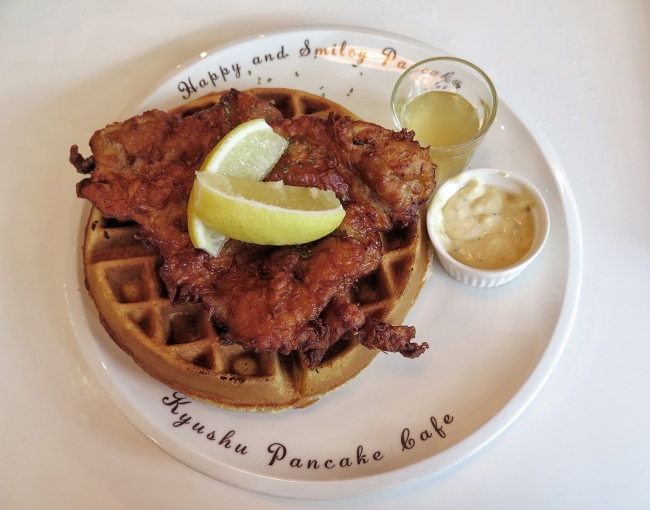 ~ Berry Smoothie – S$7 and Oreo Milk Shake – S$7 ~
Refreshing Berry Smoothie. Thick and Rich Oreo Cookies Milk Shake with oreo cookies crumbs as topping. We ordered them as their lunch set. So we only need to top $3 for each drink.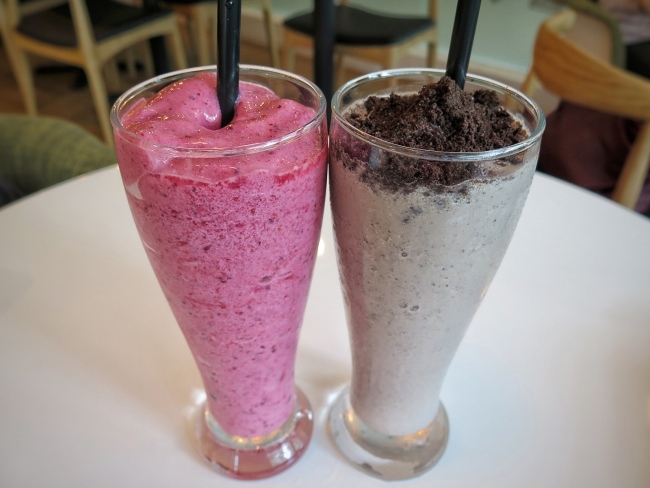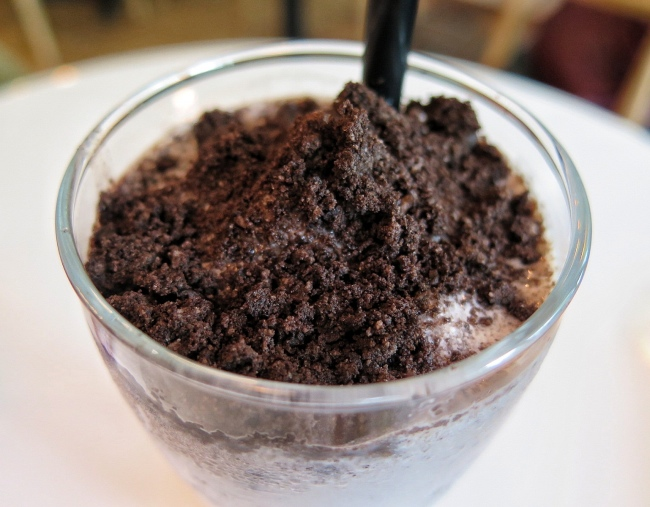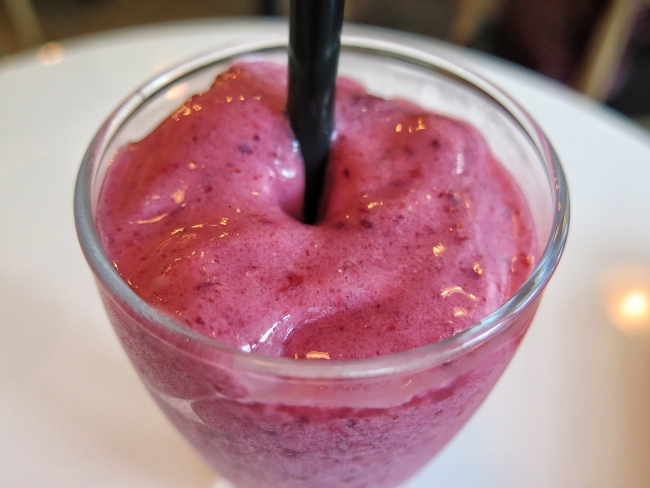 ~Conclusion~
Kyushu Pancake ~ Located at Novena. Kyushu Pancake use fine Kyushu wheat and flavourful grains to create their pancake flour mix. Nice Cozy Cafe with lovely decor and nice service. Popular for their pancakes. I enjoyed the Berry-Licious Pancake.
We (2 pax) have tried the following for their lunch special (12:30pm-3pm – Order any main course and get any beverage at $3):
– Berry-Licious Pancake – S$16.90
– Karaage Chicken Waffle – S$19
– Berry Smoothie – S$3 (For Lunch Special), S$7 (Ala-Carte)
– Oreo Milk Shake – S$3 (For Lunch Special), S$7 (Ala-Carte)
| | |
| --- | --- |
| Address | 275 Thomson Road, Novena Regency #01-08, Singapore 307645 |
| Contact No. | +65 6352 6265 |
| Nearest MRT Station | Novena MRT |
| How to get there | Show Map |
| Website | View Website |
| Facebook | View Facebook |
| Instagram | View Instagram |
| Price Range (per pax) | S$16 – S$30 |
| Opening Hours | Daily 11am – 9pm |
| Recommended Dish(s) to try | Berry-Licious Pancake |