Brothers Ramen ~ Run by The 2 CAI brothers, Weili & Weisheng. So heartwarming that 2 brothers have the same passion. I understand they were previously located at a coffeeshop stall in Tanjong Pagar Plaza in 2010. Since 2015, they have moved to a small ramen restaurant in International Plaza. As they are located near my office, I frequently patronise them. I also brought my friends from local and overseas there to try. I am happy that they also love it. A Great Singapore Style Ramen ~
Another good point to know is that they are also MSG free!~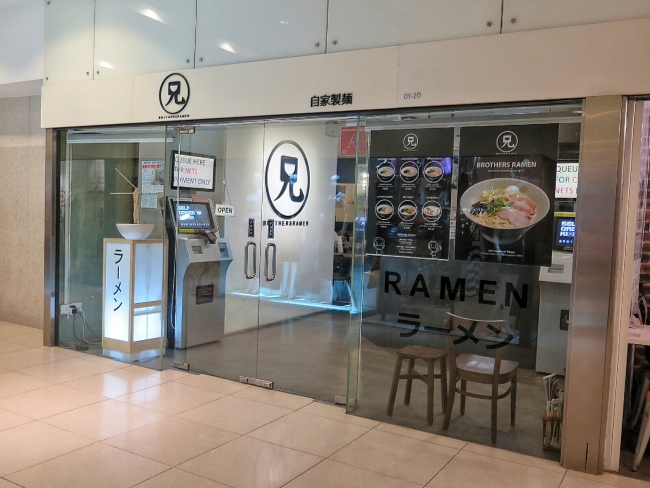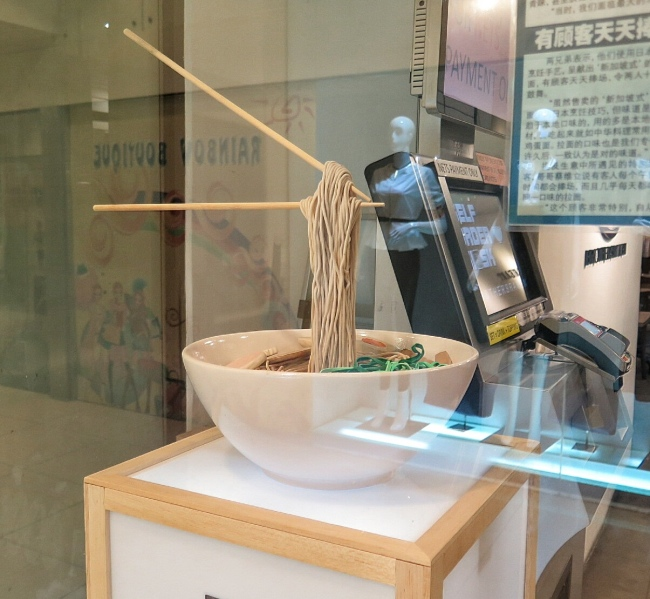 Ambience
The first thing that caught my attention was their "R A M E N F R O M O U R H E A R T" on the wall. The lightings cast shadows on the wall and they cleverly cast a heart shape on the wall. So lovely! They also have a noodle room. Cool! They actually hand made their own noodles. Their peak period are during the lunch hour where they serve the office warriors. Do go early during lunch time. I also like to visit for dinner as it is quieter and you can unwind and slowly savour the moment. I find the aircon a bit too cold and sometime may cool down the ramen slightly too fast.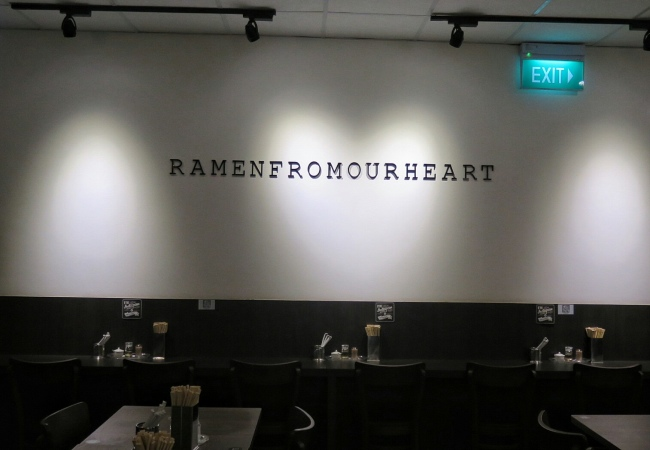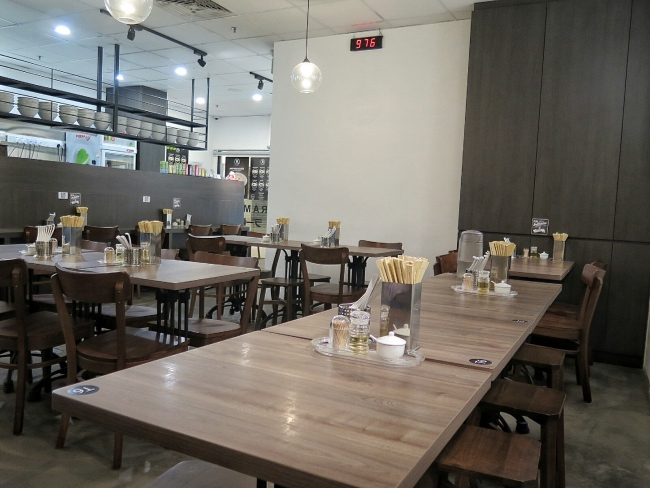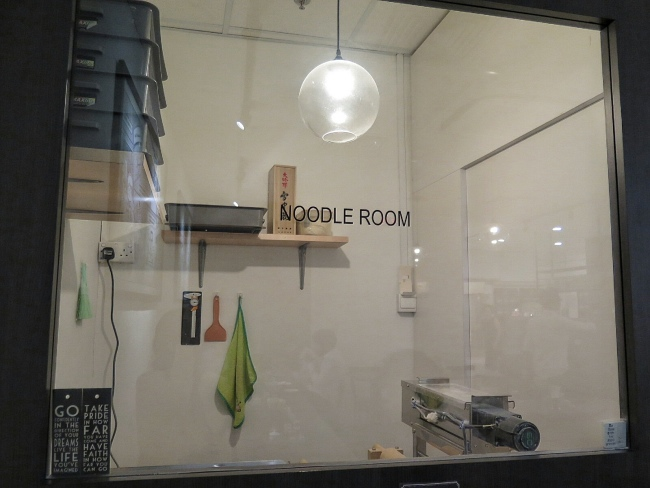 Service
They have a short and sweet process where you use a self-ordering kiosk. Similar to the ones in Japan. You can simply make your food selection. You can even select extra noodles topping. Its even FREE! Then you just pay via nets or cash. The kiosk will print a order ticket. You will just wait for your number to be displayed on their screen and collect your order.
There is also free flow of vegetable side dishes where you can take all you want! Great for vegetables lovers! Feel Healthy! My friend was delighted and had second helping of the vegetables. Just make sure you finish what you take. Not nice to waste food.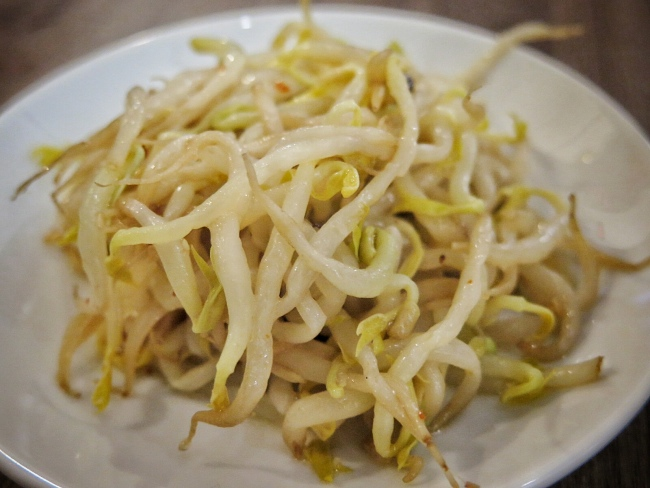 Food
They offer different combination of their ramen and toppings.
– Brothers Ramen (Original Soup Base) S$12.90
– Chicken Ramen (Original Soup Base with Chicken Slices only) S$12.90
– Spicy Ramen (Spicy Soup Base with Homemade Chilli Oil) S$13.90
– Chashu Ramen (Original Soup Base with Extra Pork Belly Slices only) S$14.90
– Bellymen Ramen (Original Soup Base with Braised Pork) S$13.90
– Supermen Ramen (Original Soup Base with Extra Pork Belly Slices and Egg only) S$16.90
We ordered 2 Supermen Ramen Sets. You just need to top up S$3 to get 1 extra topping + 1 drink.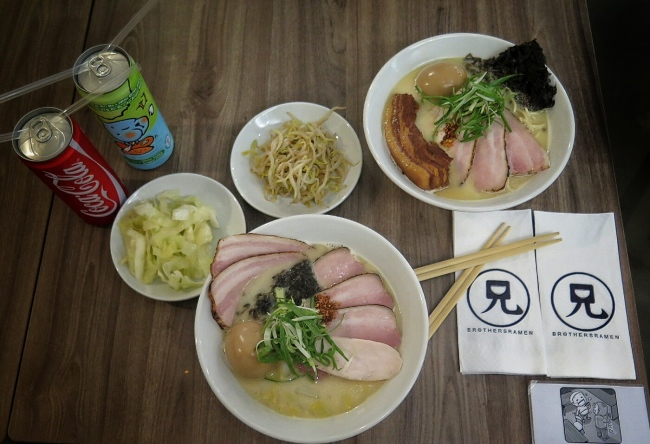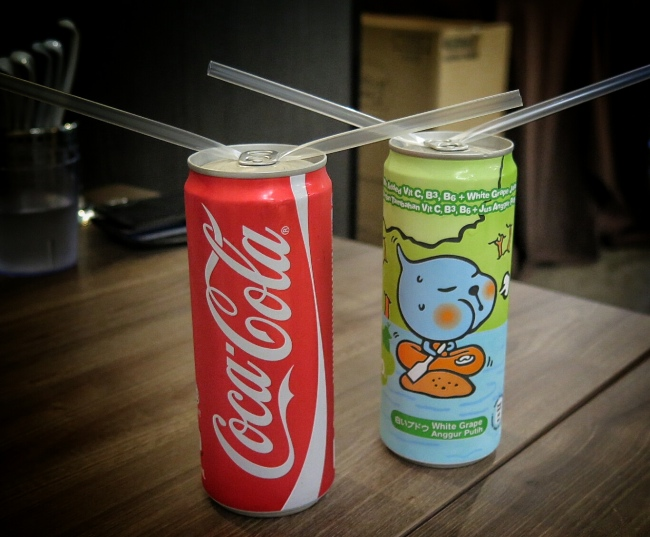 Supermen Ramen + Braised Pork Topping ~
This combination is best of all worlds! It has ramen with original soup base with with chicken slice, extra pork belly slices and Egg. Together with the extra topping – Braised Pork. All the goodness in 1 bowl! I think it is ideal for people to try this combination if they come their shop for first time. You can find out the type of topping you like more and choose the ramen option you prefer the next visit.
SOUP – I like their soup which they boiled ingredients like pork, chicken, fish and vegetables for several hours. Thats why the soup is milky in colour. It is flavourful but not salty.
NOODLES – They make their own noodles in their noodle room every morning. It is medium thickness which is quite springy. I think it will be nicer if it is slightly even more springy.
TOPPINGS – I understand Their pork and chicken chashu are prepared using lower temperature to retain the moisture and flavours. I think thats why the pork are a bit more red color than other ramen shop. The braised pork is a bit sinful haha. The Braised Pork has a well balance of fats and meat. It just melt into my mouth. One of my friend is a fan of their Braised Pork!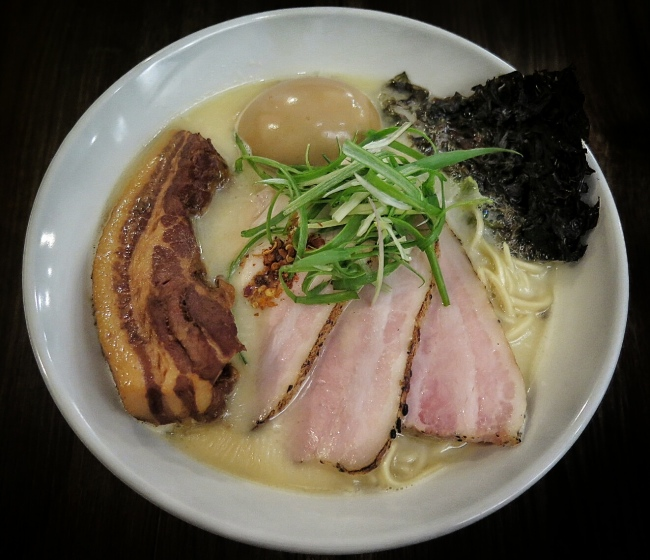 Supermen Ramen + Pork Chashu Topping ~
Wow Pork Chashu Party haha! Nom Nom! I shan't repeat all the review. You can refer to the review on the Supermen Ramen + Braised Pork Topping above. Now Let's take a look at their Soft Boiled Egg!~ Oooohhhh! Look at the gooey and gold lava flow out of the egg. A MUST-HAVE Topping! I am sorry that I didn't manage to cut it very nicely. It was so soft and delicious. It will be even a prettier presentation if they cut the egg into halves before they serve the egg.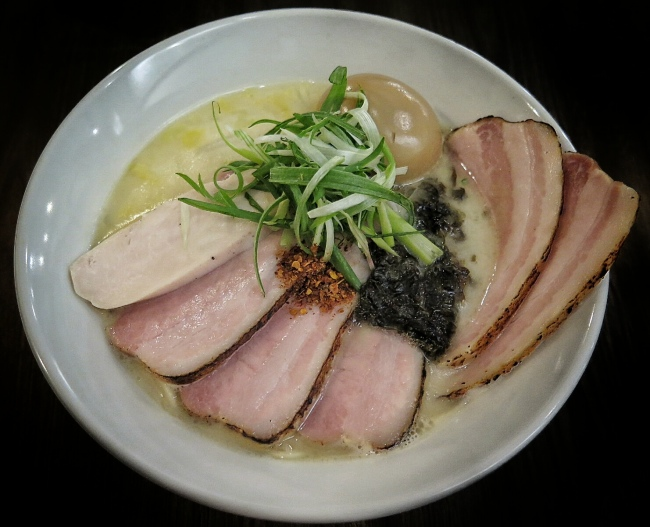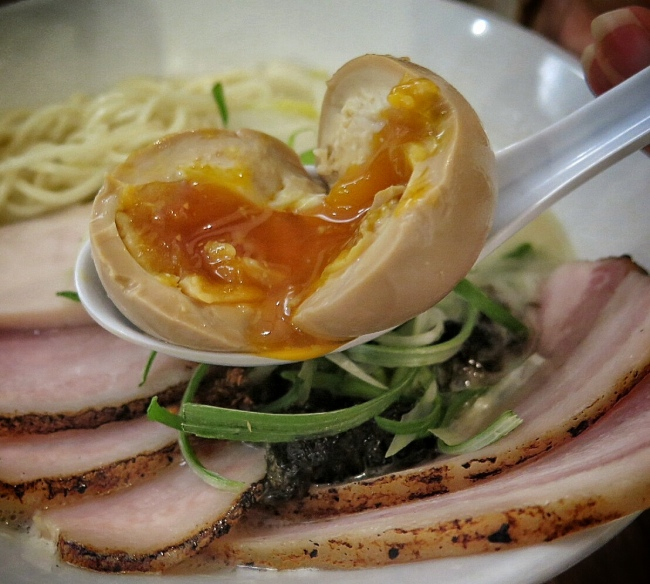 ~Conclusion~
Brothers Ramen ~ It is located at International Plaza. A very accessible location via Tanjong Pagar MRT. There is even a underpass all the way to International Plaza. You do not need to worry to catch the rain or sun. Great place for the office warriors nearby! Delicious Singapore Style Medium Thickness Ramen with flavourful soup filled with the goodness of pork, chicken, fish and vegetable.
We (2 pax) have tried 2 Supermen Ramen sets:
– Supermen Ramen + Braised Pork Topping + 1 Can of Coke
– Supermen Ramen + Pork Chashu Topping + 1 Can of Qoo Drink
Address
International Plaza, 10 Anson Road, #01-20, Singapore 079903
Contact No.
+65 9437 7267 (Weili)
+65 9476 2677 (Weisheng)
Email Address
weili@bro-ramen.com (Weili)
weisheng@bro-ramen.com (Weisheng)
Website
View Website
Price Range (per pax)
S$1 – S$15
Opening Hours
Mondays to Saturdays
11:30am to 2:30pm
6:30pm to 8:30pm
Last order at 8pm
Closed on Sundays
Recommended Dish(s) to try
Supermen Ramen
Bellymen Ramen