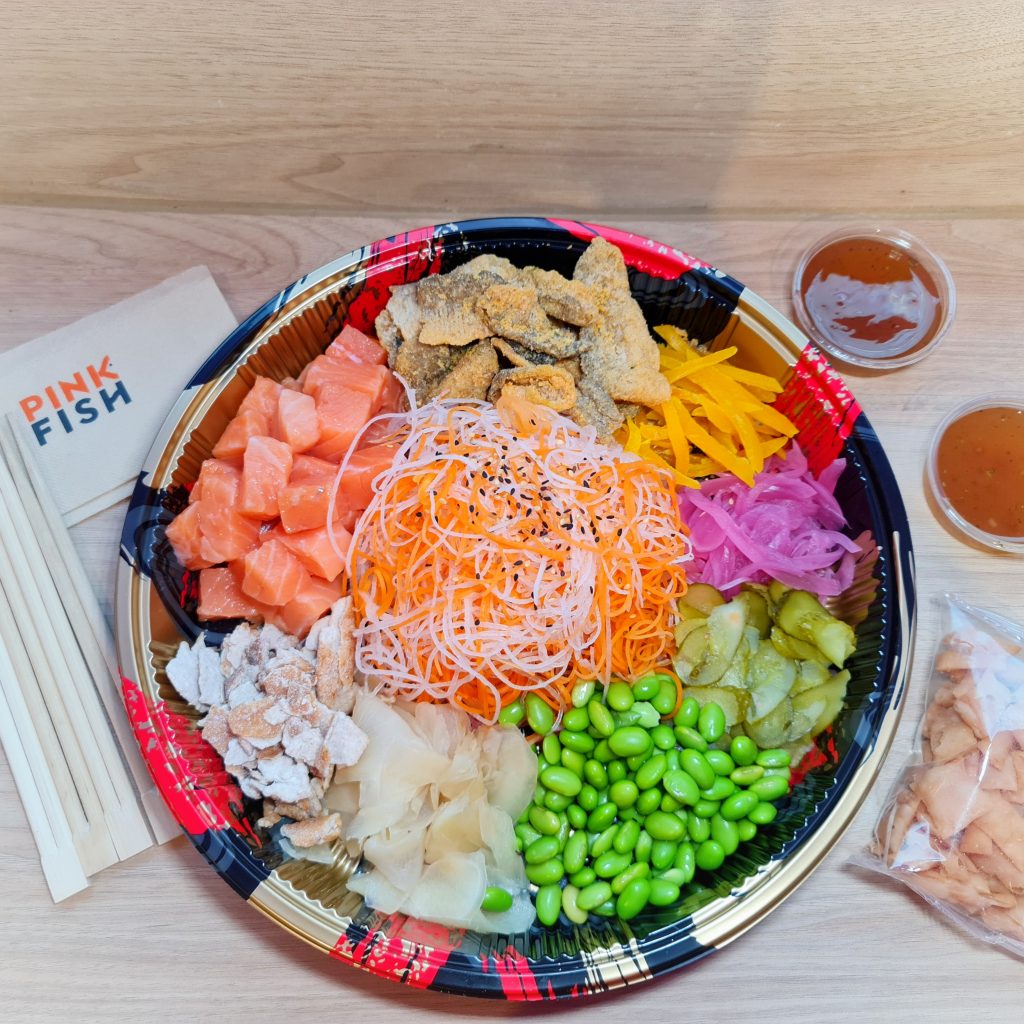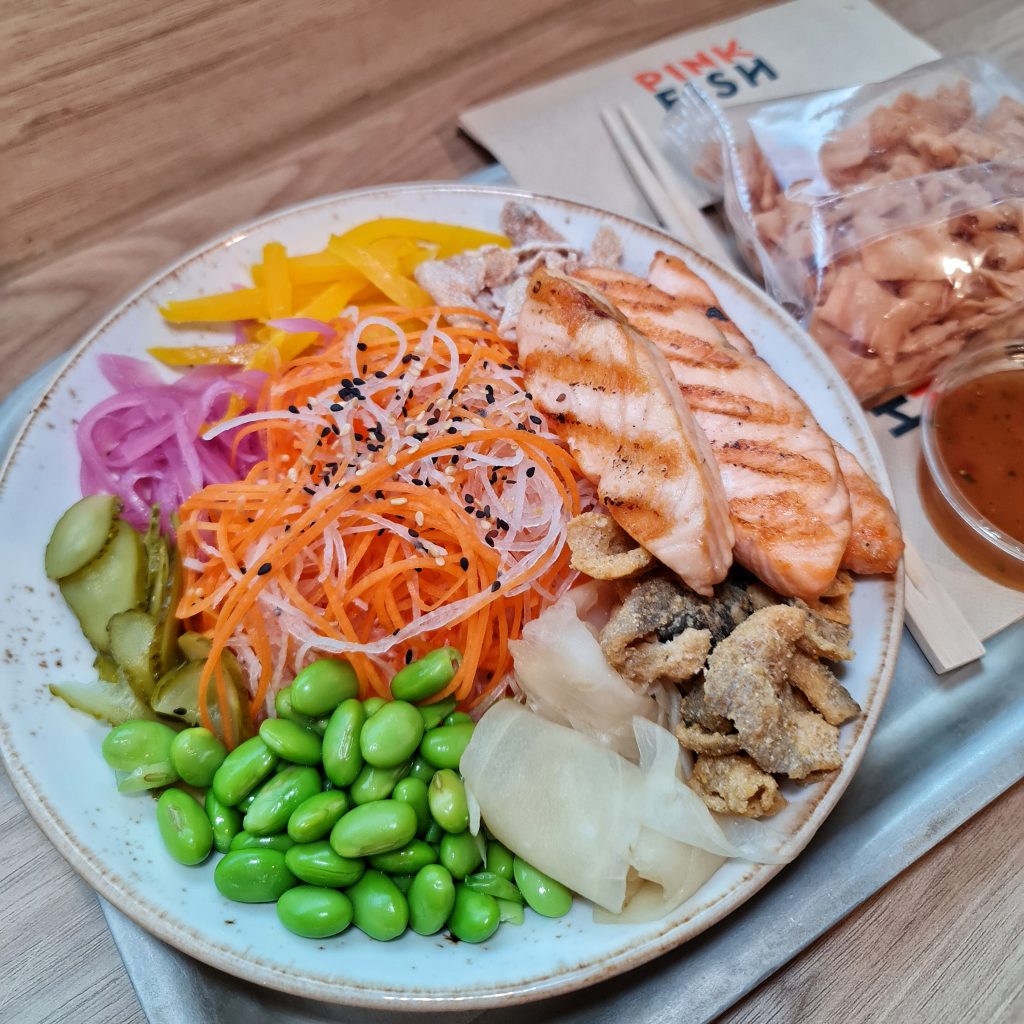 Pink Fish is offering an unique creation of Abundance Lo Hei for this Chinese New Year 2021! It harmonies the flavours and ingredients of Norway, Singapore and Asia in this Abundance Lo Hei! It uses ingredients like:
Salmon (年年有余): "Abundance throughout the year"
Pink pickled ginger (身体健康): "Eternal Pink of Health "
Golden salted fish skin (满地黄金): "Floor full of gold"
Golden crackers (金银满屋): "Household filled with gold and silver"
White Radish (步步高升, 风生水起 ): "Reaching higher levels with each step" and "Progress at a fast pace"
The Lo Hei is very refreshing change and perfect for us. The salmon sashimi is very fresh and chunky. There is also no peanuts. Perfect for us as my boy is allergic to peanuts. The plum sauce is also not overly sweet. Very refreshing and appetising!
Pink Fish Abundance Lo Hei at $28.80
Mini Abundance Lohei is available in Small $10.90 Med $14.90 Large $18.90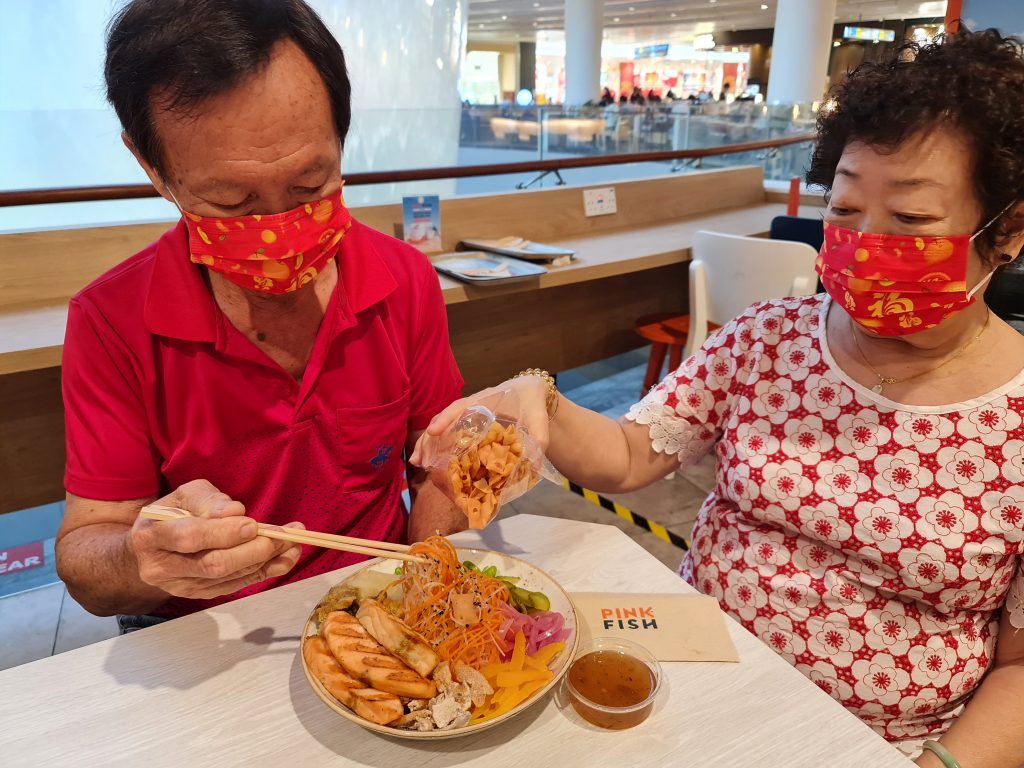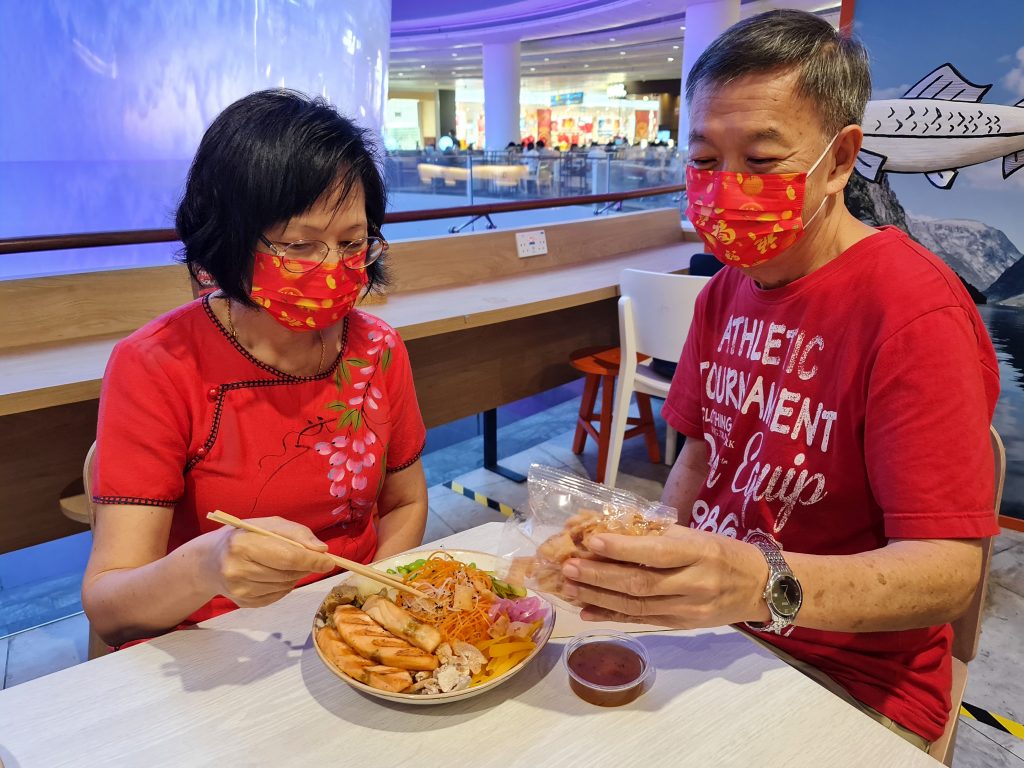 There is also grilled salmon option for people who doesn't eat raw fish. Great for my parents and in laws as they don't fancy raw fish. I like that they have mini Lo Hei options. Perfect for small families or couple or people having Chinese New Year gathering over video calls or zoom. Everyone can toss together virtually.
The Pink Fish Abundance Lo Hei is available from 15 Jan 2021 to end Feb 2021 with islandwide delivery service. Don't miss it!
Address
Jewel Changi Airport
78 airport Boulevard
# B1-261
Singapore 819666
Contact No.
6909 9771
How to get there
Show Map
Website
Show Website
Facebook
Show Facebook
Instagram
Show Instagram
Recommendation(s) to try
Abundance Lo Hei
Opening Hours
Mon – Thu: 11:30am – 9pm
Fri – Sun: 11:30am – 10pm