I usually have to try many perfumes to look for the fragrance I want and it still may not be the perfect one! I always feel something is just not right. Maison21G (maison21g.com) is the answer! It offers customised perfumes in Singapore! I get to decide the ingredients that make up my perfume as well as personalise the design of the bottle! It is my perfect perfume. I can create the perfume to suit me perfectly. A perfect gifting idea! Especially with Valentine's Day is around the corner!
Maison21G is a House for Scent Designers! They offer a variety of perfumes ranging from solo scents, home scents and hand sanitisers to uniquely blended perfume creations. Maison21G creates their perfume by dropping in 5g worth of natural essential oil blends into 100% ethanol (base of any perfume basically). All perfumes have alcohol in them. Their perfume is 100% preservative-free and freshly made! It has 21% perfume concentration.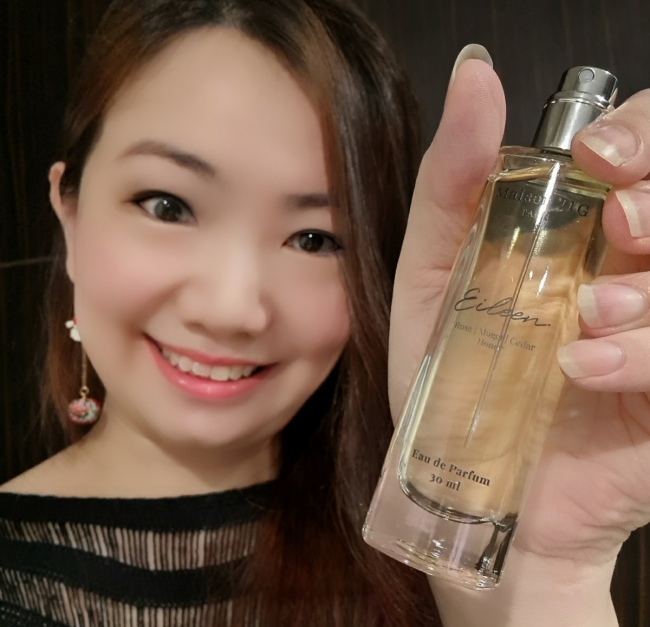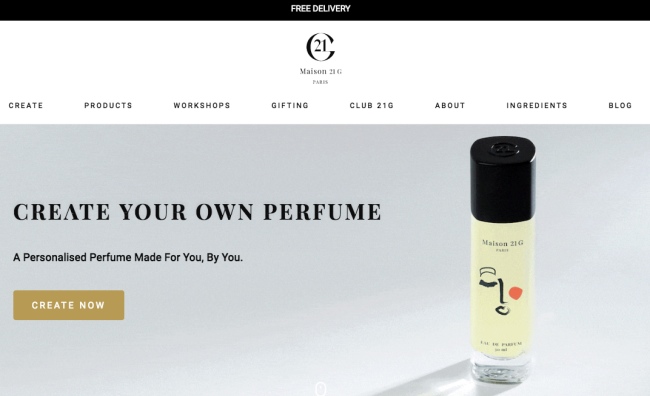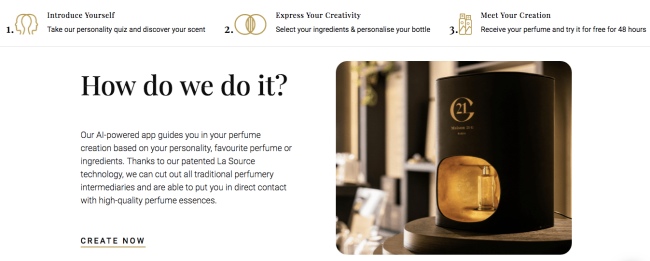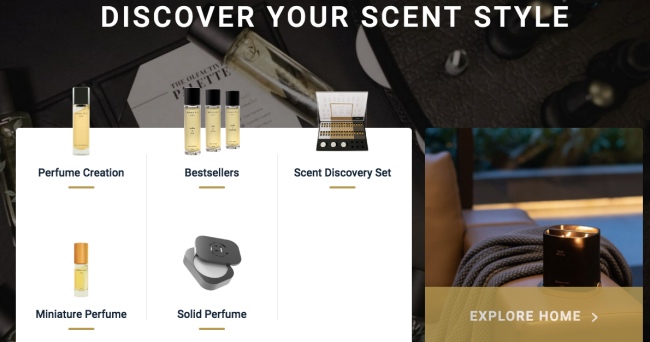 Based on machine learning, their AI-powered app can also guide us in creating our custom perfume. It can be made to suit our personality, occasion and taste. We can take quiz based on personality, favourite perfume or preferred ingredients. So interesting! I think it will help in when you are trying to choose the perfume as a gift but not sure what perfume will he/she likes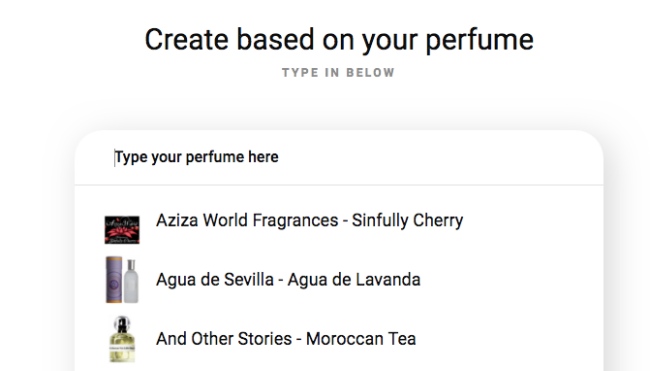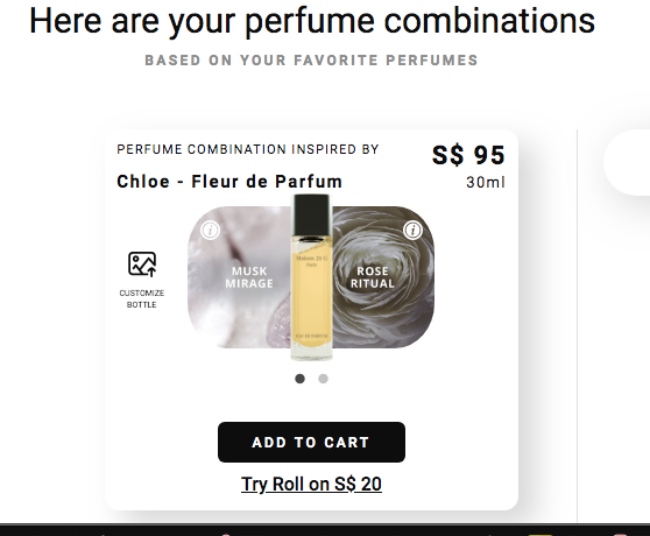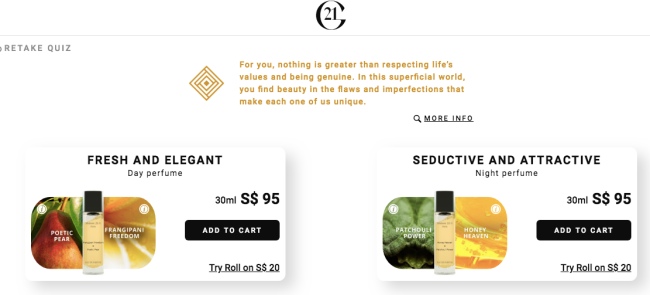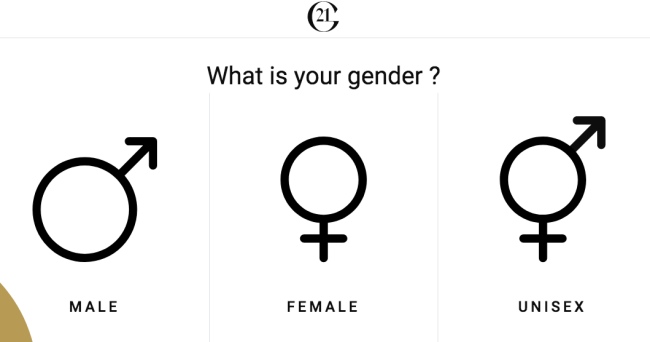 Now is the secret behind their perfume. Their essential oil blends already have top notes, heart notes and bottom notes in them. The Top notes refer to The first impression. It is the most volatile molecular structure. They are always the first notes you smell but only last for about 1 hour. The heart notes make the body of the perfume. It is more woody, floral, and last for about 6 – 8 hours. Last but not least, it is the bottom notes which is the soul of the perfume. It can last for 18 – 24 hours. It is not necessary to mix top notes, heart notes and bottom notes. Wow there is so much knowledge about making perfume. Fret not, their Scent designers will advise on whether the notes go well together. My perfume contains, Rose (Heart Note): 1.5g, Muguet (Heart Note): 2g, Cedar (Heart Note): 1g , and Honey (Bottom Note): 0.5g. It smells so lovely. It is totally me! Not overly floral and sweet! My bottle is also gorgeous. Personalised with my Name! Their packaging is so unique too. It comes with a scent too! It was their Poetic Pear perfume! The perfume on the box last more than a week! Use my Promo code M21Geatdreamlove15 (to enjoy 15% discount for all their products online).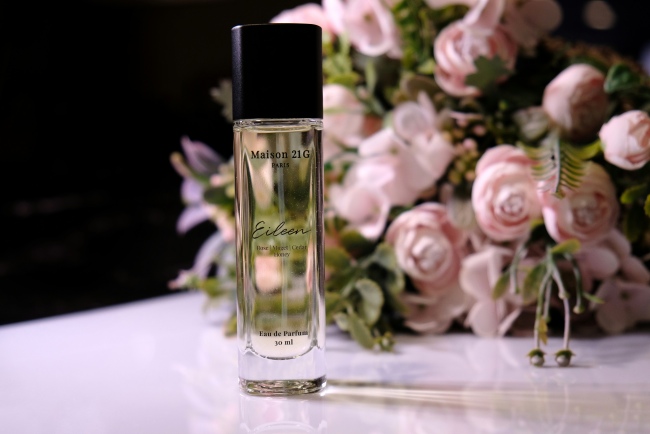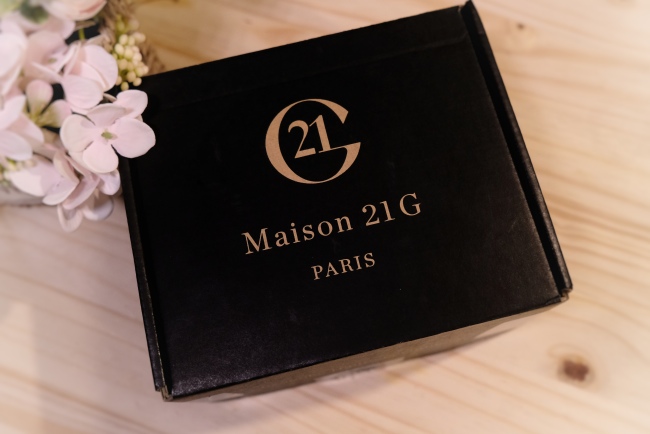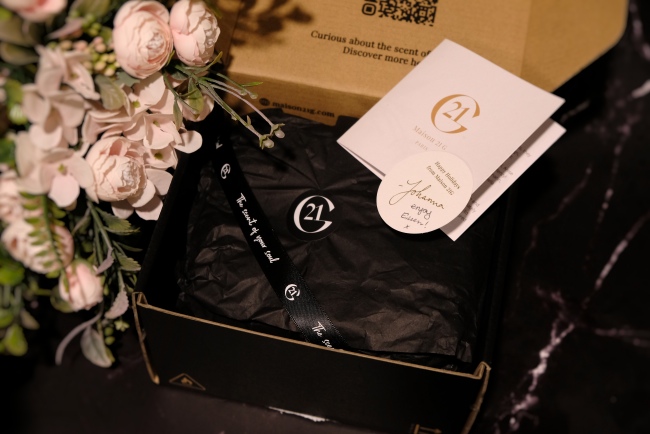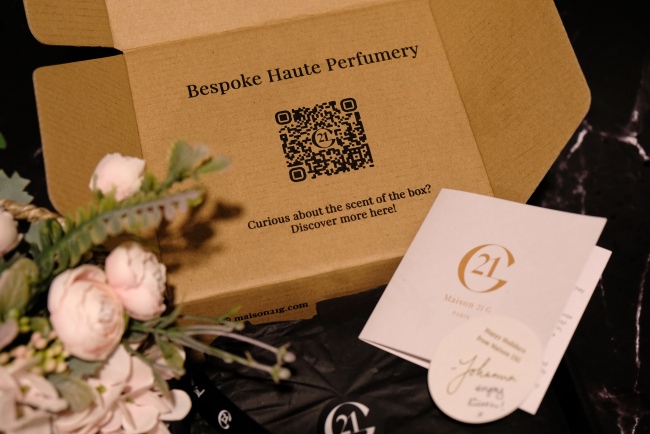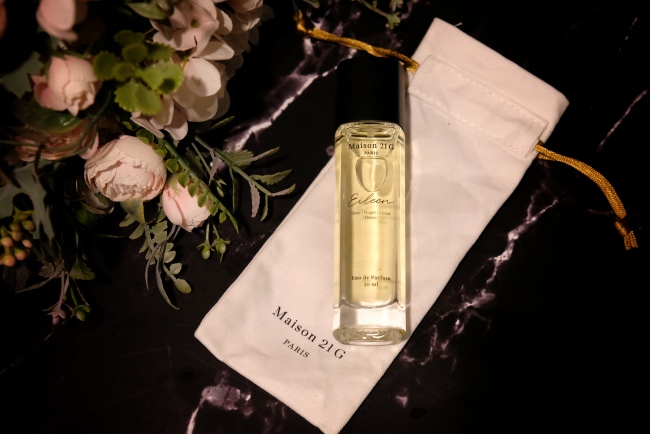 Valentine's Day 2021
Maison 21G is offering four perfumes per couple through a Bespoke Love Atelier. Couples can concoct their personalised Day and Night perfumes while sipping on bubbles in the comfort of Maison 21G's Singapore boutique. Alternatively, You can also create your tailor-made Love Potion and bottle the memory of your love.
Chinese New Year 2021
Maison 21G is offering Chinese New Year gift bundles feature a wide range of scented products from Eau de Parfum to the Home Scent collection. Each gift bundle is packed in an elegant gift box, tied with a red ribbon to commemorate the occasion.
Above information is for reference only. Hop on to Maison21G (maison21g.com) for more information.
| | |
| --- | --- |
| Website | View Website |
| Facebook | View Facebook |
| Instagram | View Instagram |
| Contact No. | +65 9477 7818 |
| Email Address | create@maison21g.com |
| Flagship Store | 77 Duxton Road, Singapore 089536 |
| Other stores | ION Orchard, BHG Bugis Junction |